Eight Seasonal Recipes to Try this Spring
Springtime brings a new life to the year — budding flowers, baby animals, and most importantly: a vibrant array of fruits and vegetables. Finding produce in-season is the single most effective way to maximize the deliciousness of your cooking and the nutrition of your vegetables. That's because in-season veggies are allowed to ripen naturally, and they soak up all of nature's goodness while they do. Be sure to check your local farmers market for the freshest in-season produce or peruse your usual grocery store for mushrooms, kale, spinach, garlic, broccoli, asparagus, and other vegetables.
Here are some recipes that feature spring seasonal produce to delight your senses and kick off this sprightly season.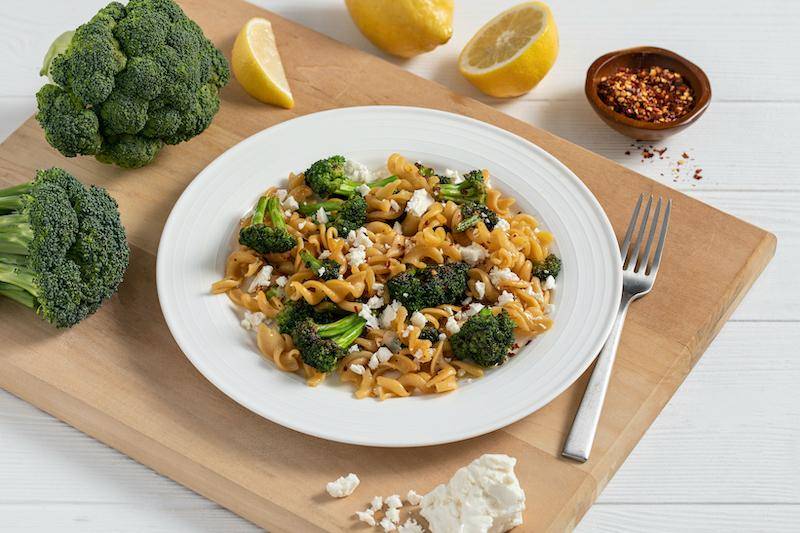 Kick up your dinner rotation with this recipe featuring red pepper flakes and seasonal broccoli. Add an extra level of zest with springtime lemon and rich crumbled feta cheese.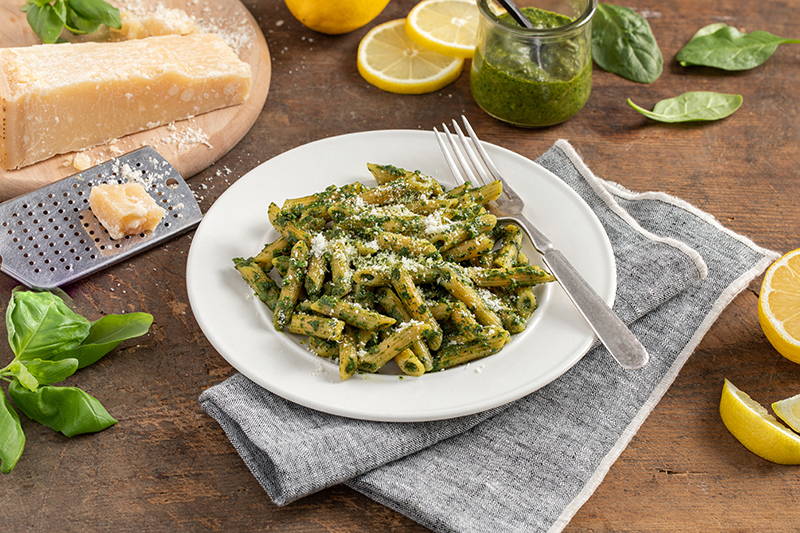 Making your own pesto may seem daunting at first, but this versatile, vegan, gluten-free sauce is packed with spinach for a foolproof way to ensure you're eating your spring veggies.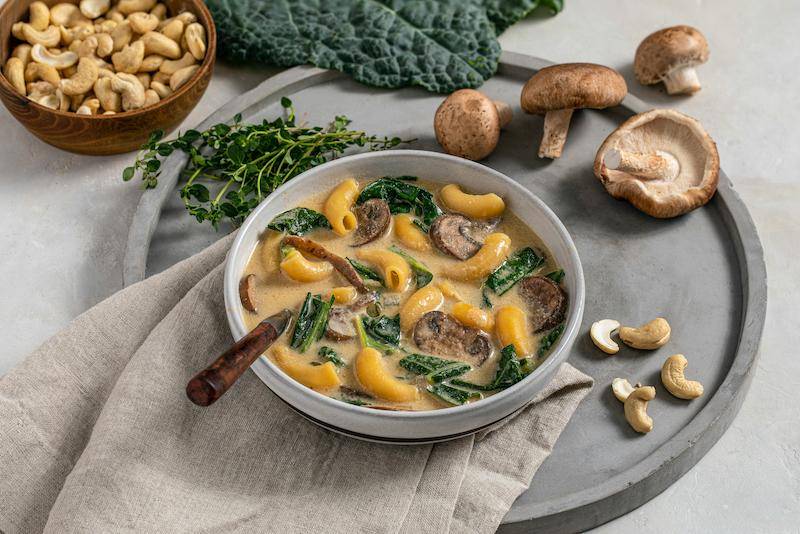 Winter weather refusing to go away? Warm up with a bowl of creamy, vegan soup. With spring veggies like mushrooms and kale — this recipe is sure to pack delicious goodness into your day.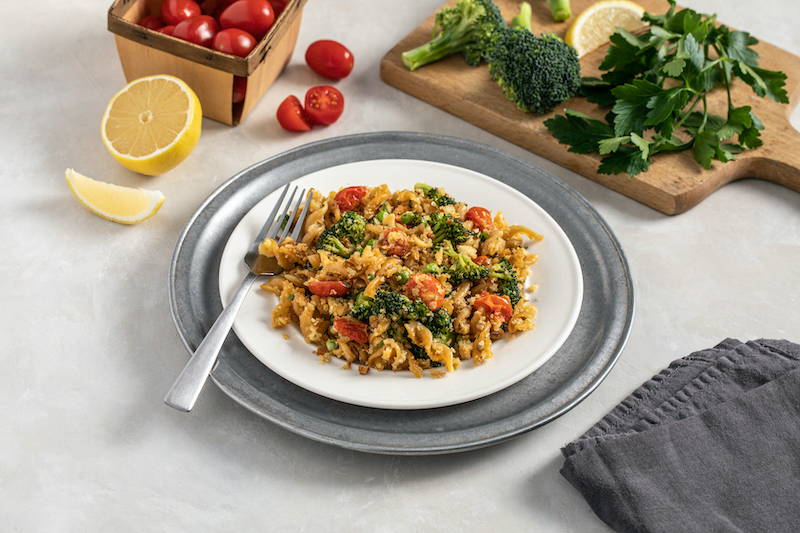 This delicious panko-topped pasta bake is perfect for springtime holiday dinners or family get-togethers. Seasonal broccoli will fill you up with natural fiber with a fresh squeeze of lemon to finish off the dish.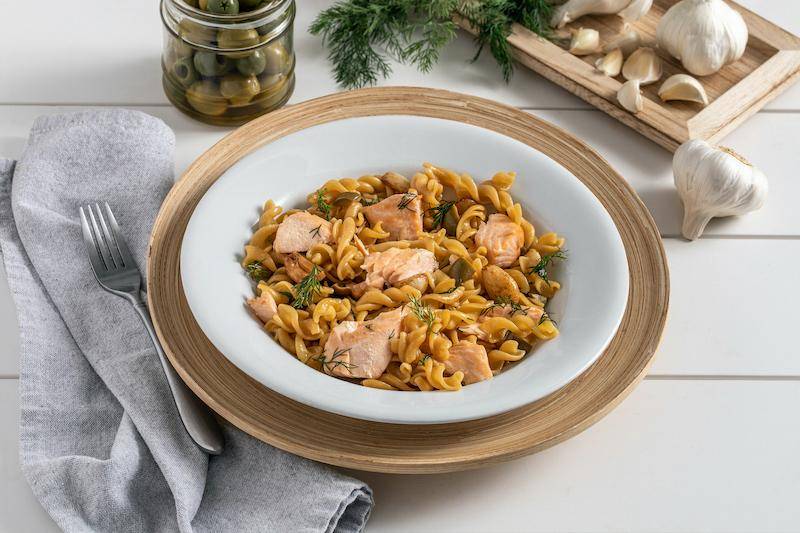 Garlic-lovers unite! With a stunning two heads of garlic packed into it, this pasta dish is the perfect showcase for garlic in its peak season. Add salmon to boost omega-3s for a dinner that brings 44 grams of protein to your table.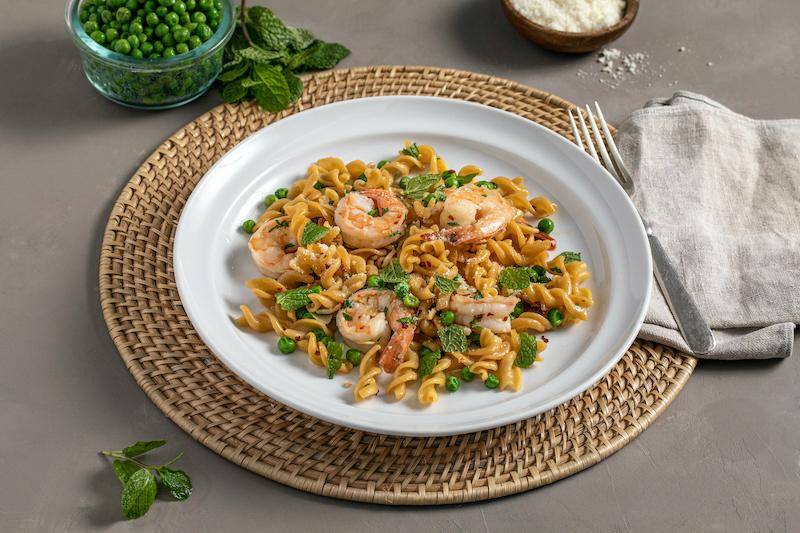 Featuring pecorino cheese along with peas and onions, this recipe packs in rich, classic flavors while coming in at under 600 calories. Finishing the pasta off with lemon and mint adds a light touch to round out the dish.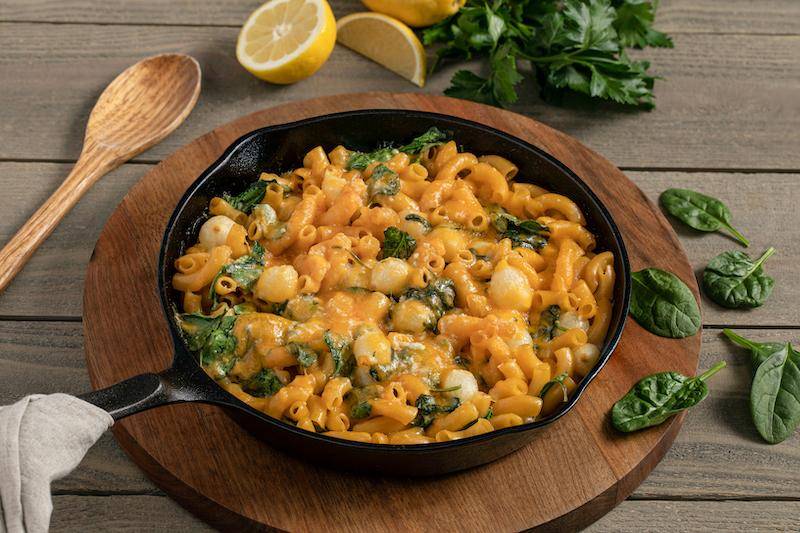 This recipe pairs the spirit and sweetness of cipollini onions with protein-packed ZENB Pasta for a crowd-pleasing combo. Add spinach for the perfect amount of spring seasonal produce and top with sharp cheddar cheese for a macaroni and cheese-inspired meal for kids and kids-at-heart.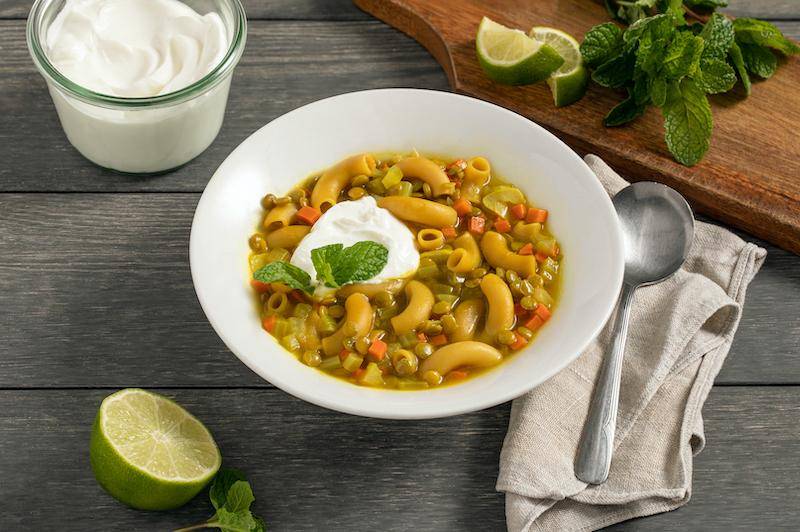 Skip takeout night with this curry filled with protein and iron. This pasta packs in fresh spring veggies like celery, peas, and onions to fill you with fiber and adds protein with tender golden lentils.
Whichever recipes you choose to enjoy, remember to embrace the new beginnings of the season. Nature's goodness can be found year round, but quite literally comes to life in springtime. Defrost from winter with warm, nourishing, and fresh dishes — and enjoy the new season!

---