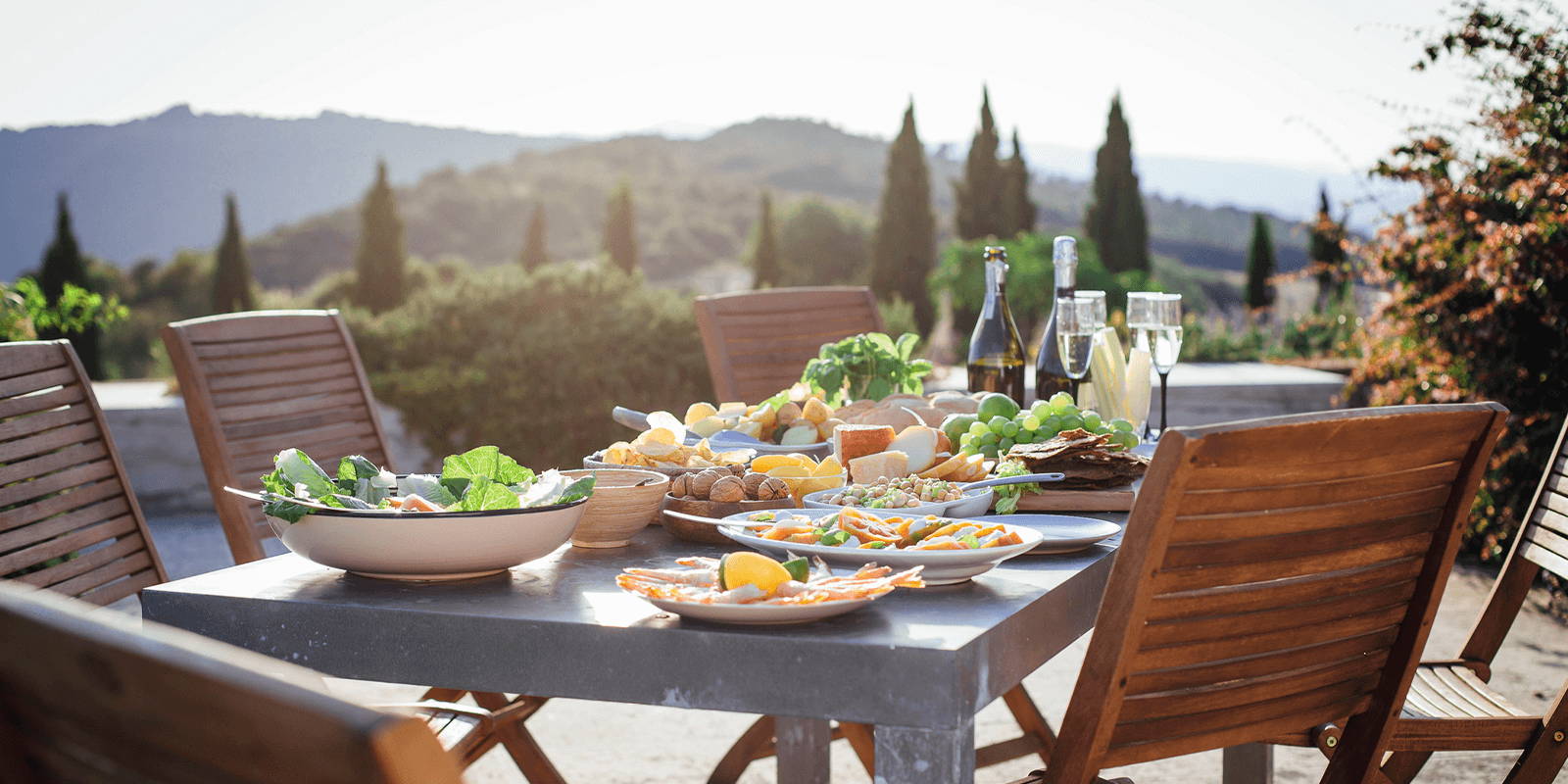 With the world opening up, there are much more possibilities for entertainment and celebration! The summer brings a sunny opportunity to gather outside with friends and family — and get some outdoor cooking in!
While grilling is usually the star of the outdoor cooking show, we think appetizers are an equally wonderful place to show off your culinary skills. And we've highlighted some of our favorite summer snacks to prove it! Whether creating a lighter spin on a childhood favorite or taking a dive into an adventurous new ingredient, you can find the perfect hot weather appetizers for a stunning outdoor celebration below.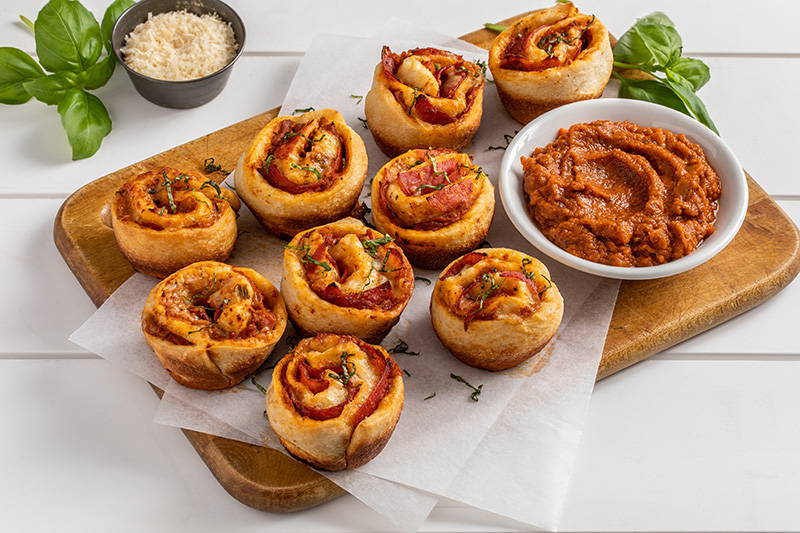 ZENB Pepperoni Pizza Rolls 
A lighter take on a childhood classic, this roll of nostalgia can be easily customized! Add to or swap out the pepperoni with your other favorite pizza toppings like mushrooms, peppers, or olives to cater to your guests' tastes.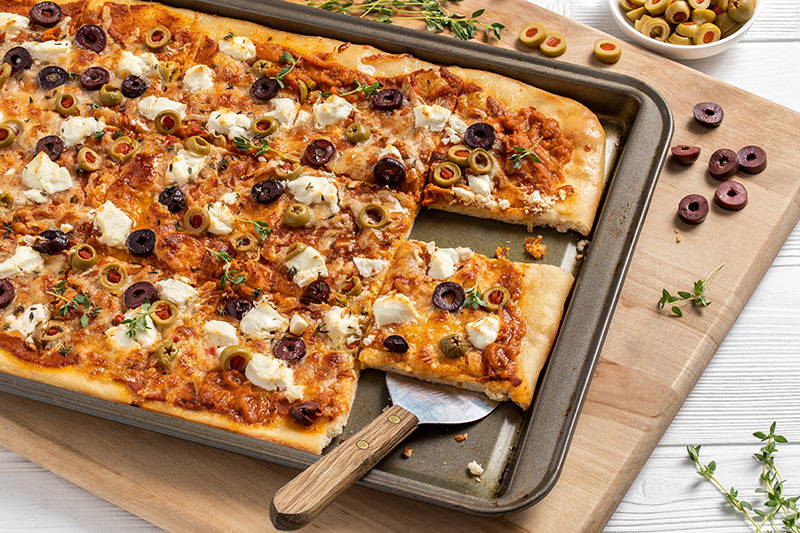 ZENB Olive & Goat Cheese Flatbread
This Mediterranean-inspired flatbread can be done in a pinch, as you can simply assemble and bake in half an hour. Slice up in preferred portions and serve with hummus, top with fresh or grilled veggies, or on its own!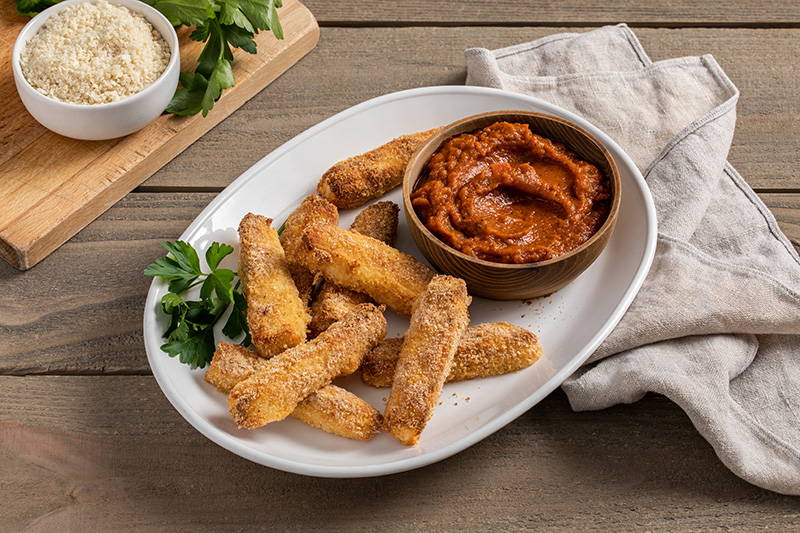 Crispy Baked Halloumi With ZENB Roasted Tomato, Garlic, & Basil Gourmet Sauce
Craving mozzarella sticks? Try this elevated take on the beloved appetizer by substituting the mozzarella for hearty halloumi — a Greek cheese that holds its shape and gets perfectly melty and crispy when popped in the oven (or grilled!). To serve, dip in ZENB Roasted Tomato, Garlic, & Basil Gourmet Sauce for an additional boost of veggies.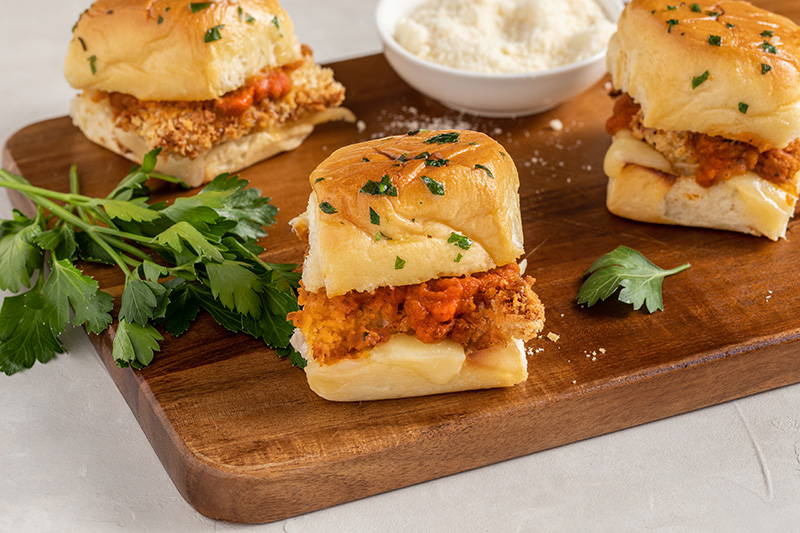 ZENB Chicken Parm Pull-Apart Sliders
Swap out traditional burger sliders with an Italian-inspired twist! These delectable hot weather appetizers cut through traditional chicken parm's heaviness by pairing crispy chicken and melty cheese with sweet Hawaiian rolls and perfectly balanced ZENB Sweet Carrot and Tomato Marinara.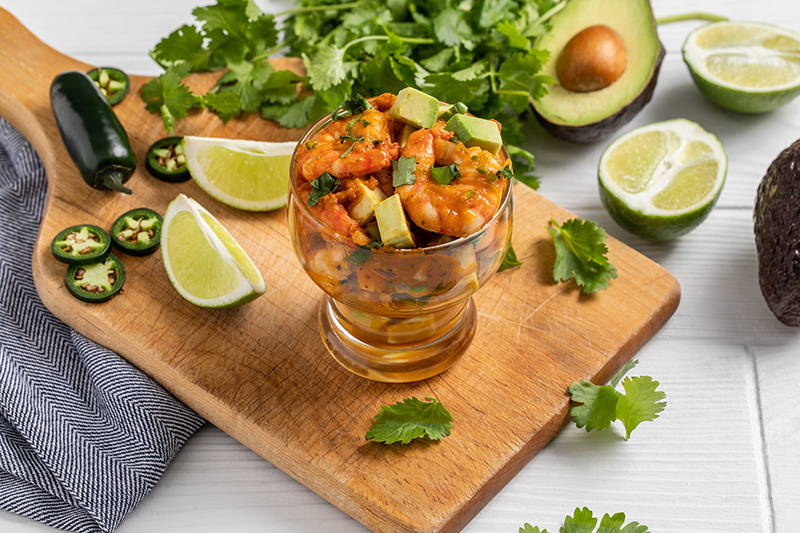 ZENB Mexican-Style Shrimp Cocktail
Bring some chill factor to your outdoor celebration with this shrimp cocktail! In this refreshing dish, cilantro adds a zesty kick to the cocktail sauce, and mellow avocado tames the spice, for one perfect summer fiesta.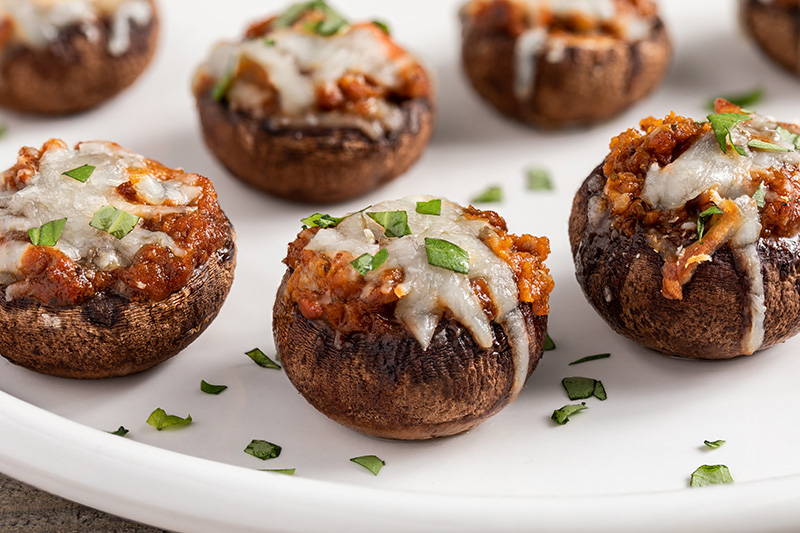 ZENB Pizza-Stuffed Mushrooms
Stay low on calories and big with flavor with these delectable stuffed mushrooms. Harness Italian flavors with ZENB Roasted Tomato, Garlic, & Basil Pasta Sauce and mozzarella to delight and entertain.
Whichever summer snacks you choose to serve at your gathering, it's most important to enjoy the people you celebrate with.
---