5 Autumnal ZENB Recipes You'll Keep Falling For
It's fall, y'all! Whether you're pumped for leaf peeping or trick or treating, 'tis the season for some delicious fall vegetables. We strive to inspire food waste reduction with our products that let you taste what plants can do. This season, at home, you can do the same by eating seasonally — and indulge your senses and nourish your body while you're doing it. There are tons of fruits and veggies to look forward to, but here's what's top on our list:
Apples
Cranberries
Figs
Pears
Brussel sprouts
Eggplant
Garlic
Kale
Peppers
Pumpkin
Sweet potatoes
Mushrooms
Zucchini
Hungry yet? Make the most of the season with these delicious and nutritious recipes designed to celebrate the harvest and fuel your fall activities.
Subtly sweet and pairs well with anything — butternut squash is truly the must-have accessory for your fall recipe rotation. This starlet of fall veggies can be found lending its earthy flavor to soups, casseroles, and, most importantly: pasta dishes. Roll out the red carpet for your palate with this autumnal recipe. With plant-fueled ZENB Pasta, toasted pepitas, and creamy goat cheese, this dish is basically begging you to serve that extra helping.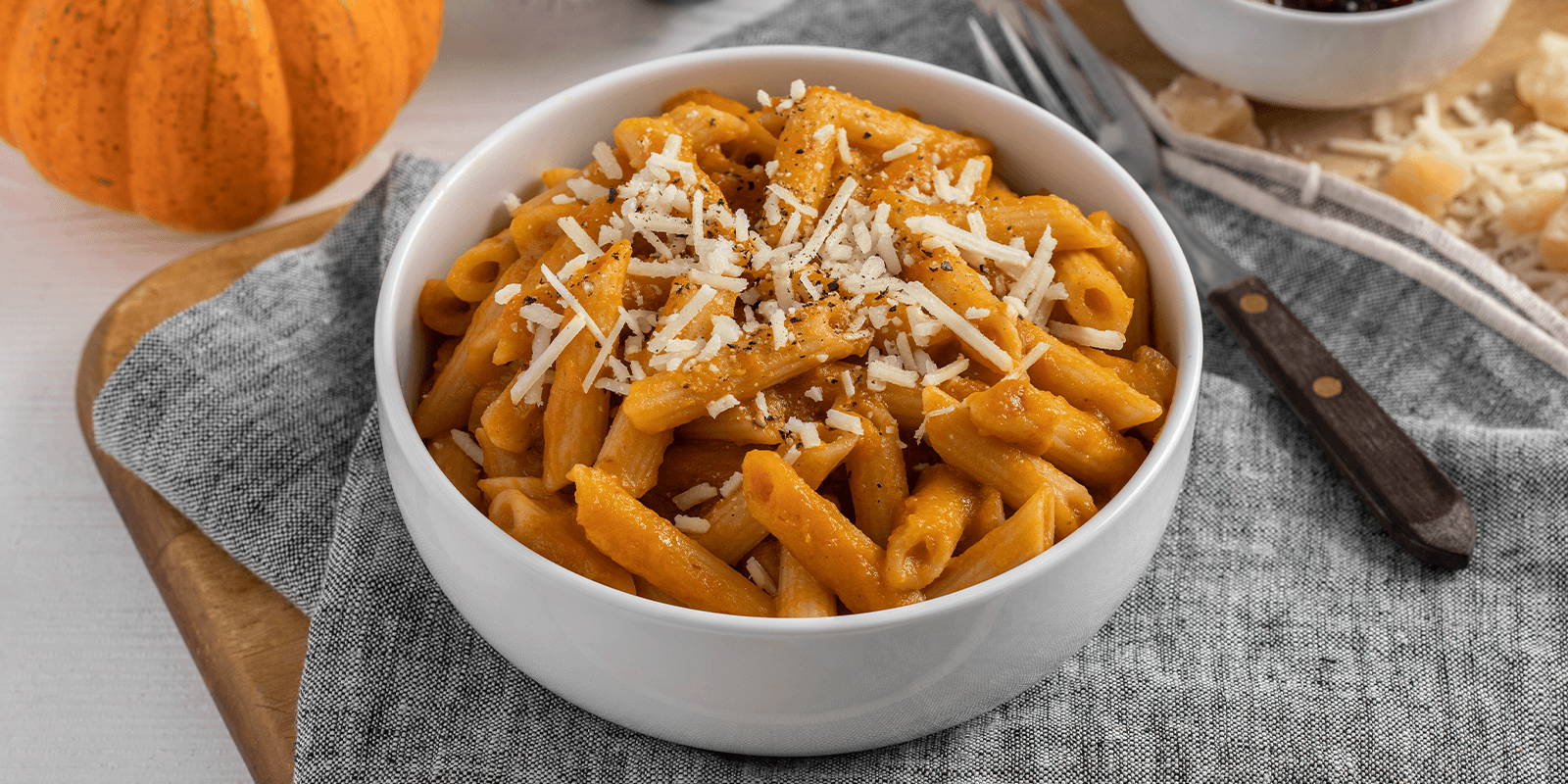 If butternut squash is fall's fave indie flick, pumpkin is the season's billion-dollar blockbuster. From decorations to desserts — this veggie has made its way into everything autumnal. Make space on your table for the EGOT-winner of fall vegetables with this surprisingly savory take on the fall favorite. Adobo brings a surprising depth to pumpkin's familiar taste in this creamy pasta sauce. Mixed with ZENB Pasta and topped with parmesan — this dish is sure to star at any fall feast.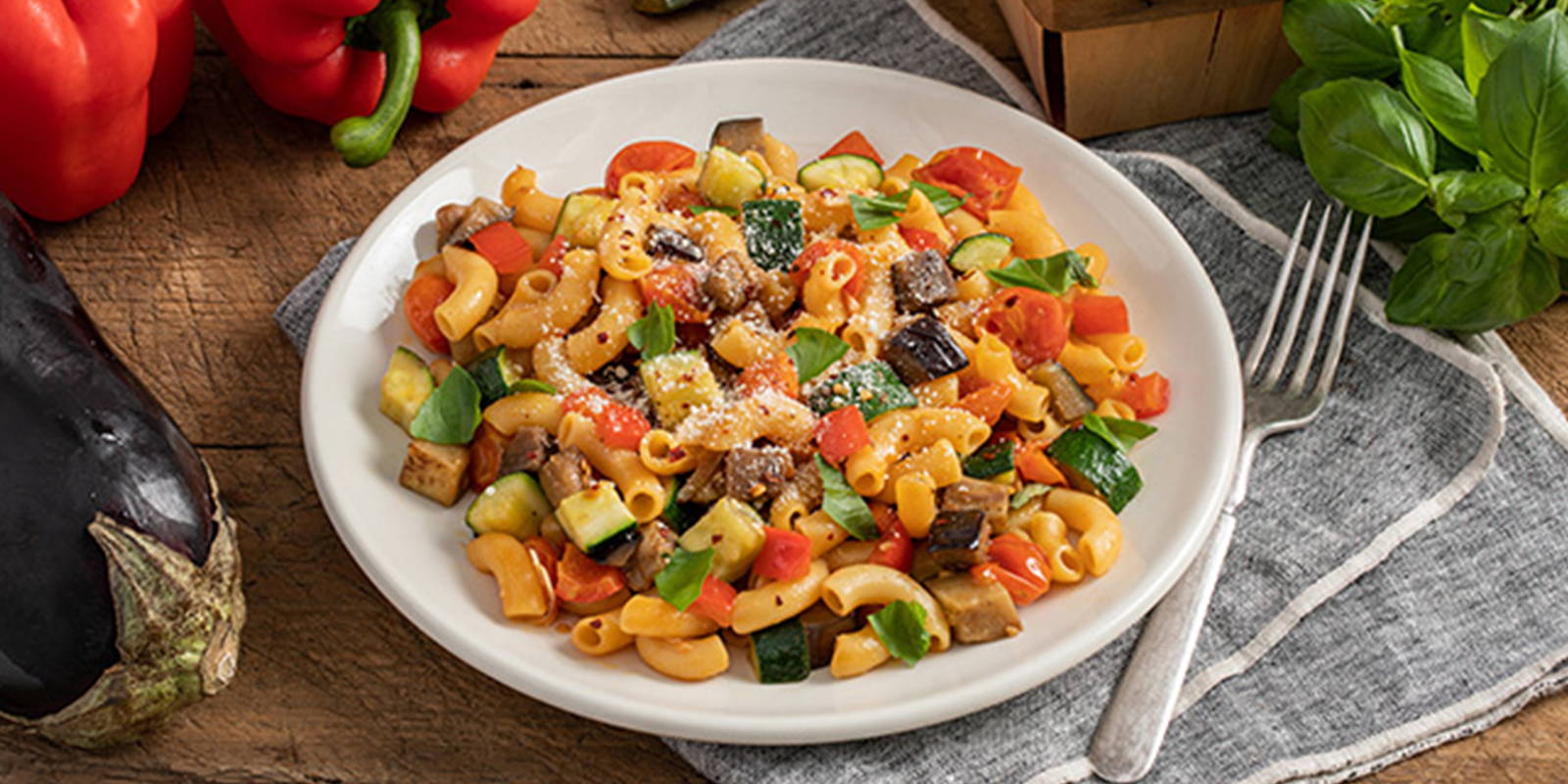 What's that? Sorry, just pretending we're celebrating autumn in the French countryside. 🍁 Roughly translating to "to stir up," ratatouille serves up a rich, comforting vegetable stew that pairs perfectly with the crisp fall air. Incorporating the best parts of all the fall harvest vegetables — chopped eggplant, red pepper, and zucchini seasoned with fresh garlic — this 30-minute recipe tastes like it's been lovingly stewed in your Le Creuset for hours.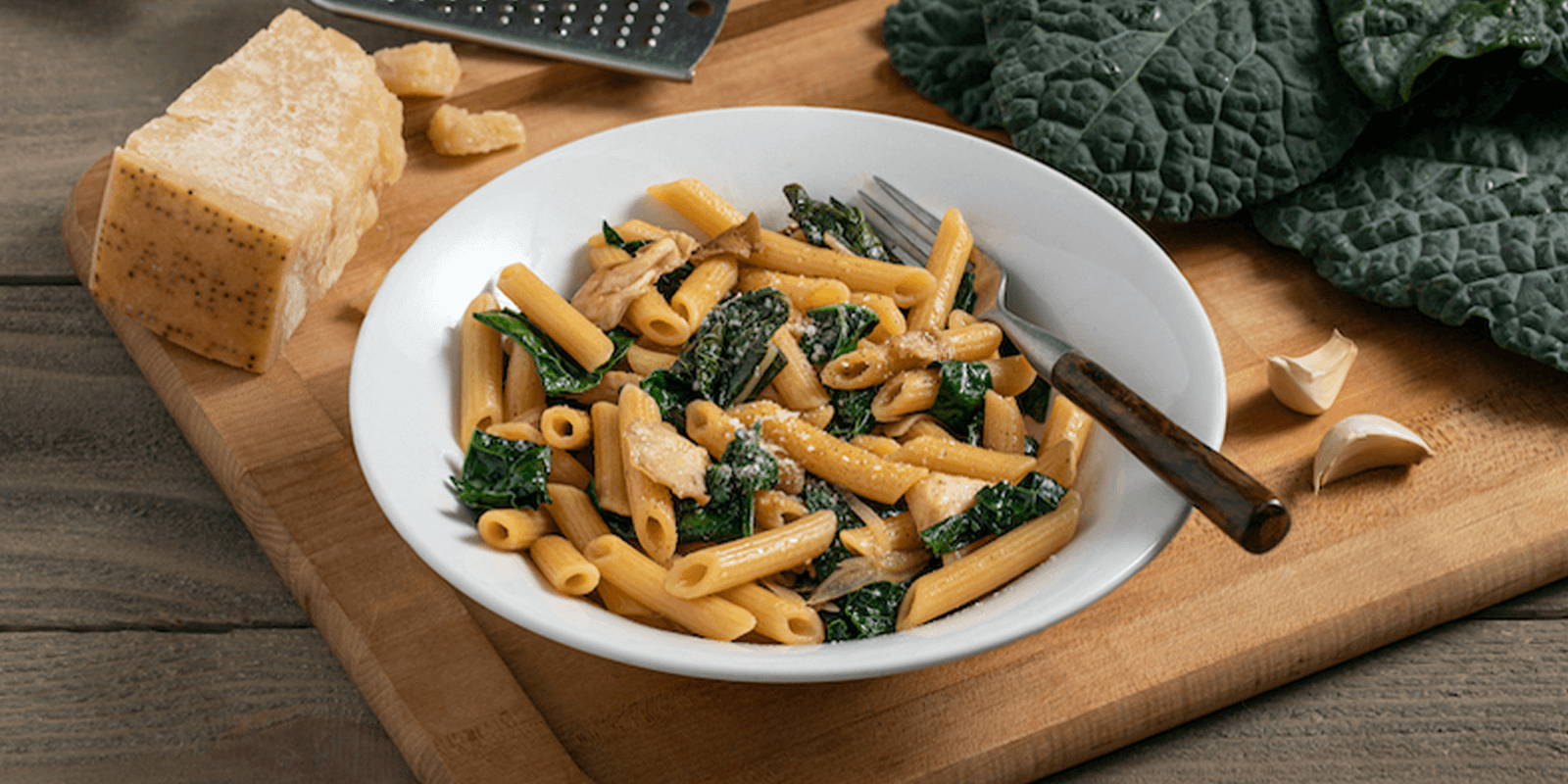 Make some room for mushrooms. 🍄 Although your typical bella buttons never fail, since wild mushrooms flourish in the fall, it's the peak season for some fascinating fungi. This recipe features oyster mushrooms, an ultra-versatile varietal known for their earthy taste and meaty texture. Paired with similarly seasonal kale — this dish is the closest you'll get to a walk through a fantasy fall vegetable garden.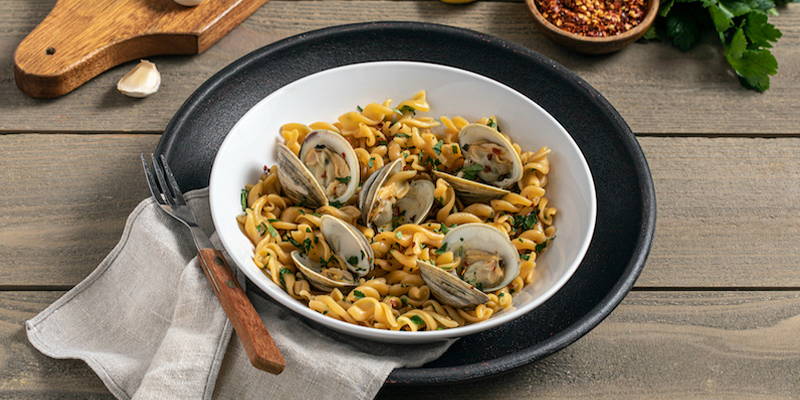 Despite being a year-round fave, garlic is freshest in fall. Take advantage of peak garlic season with this ZENB recipe that's serving up some extra luxury with clams stewed in white wine and seasoned perfectly with fresh garlic.
Whether your autumnal activities include carving a jack-o-lantern or apple picking — don't miss out on getting the freshest produce from checking in on your local farmers markets or growing your own fall veggies. And don't forget to pick up your ZENB Pasta for all your fall recipe needs. ✨
Hungry for more? Check out our recipe library with 100+ dishes to satisfy every craving. Follow us @zenb_life Facebook and Instagram to stay in the know on the latest tips, tricks, and fun facts you need to live a more veggie-filled, balanced life.
---