Saved by the Bell: Everything You Need to Know About Red Bell Peppers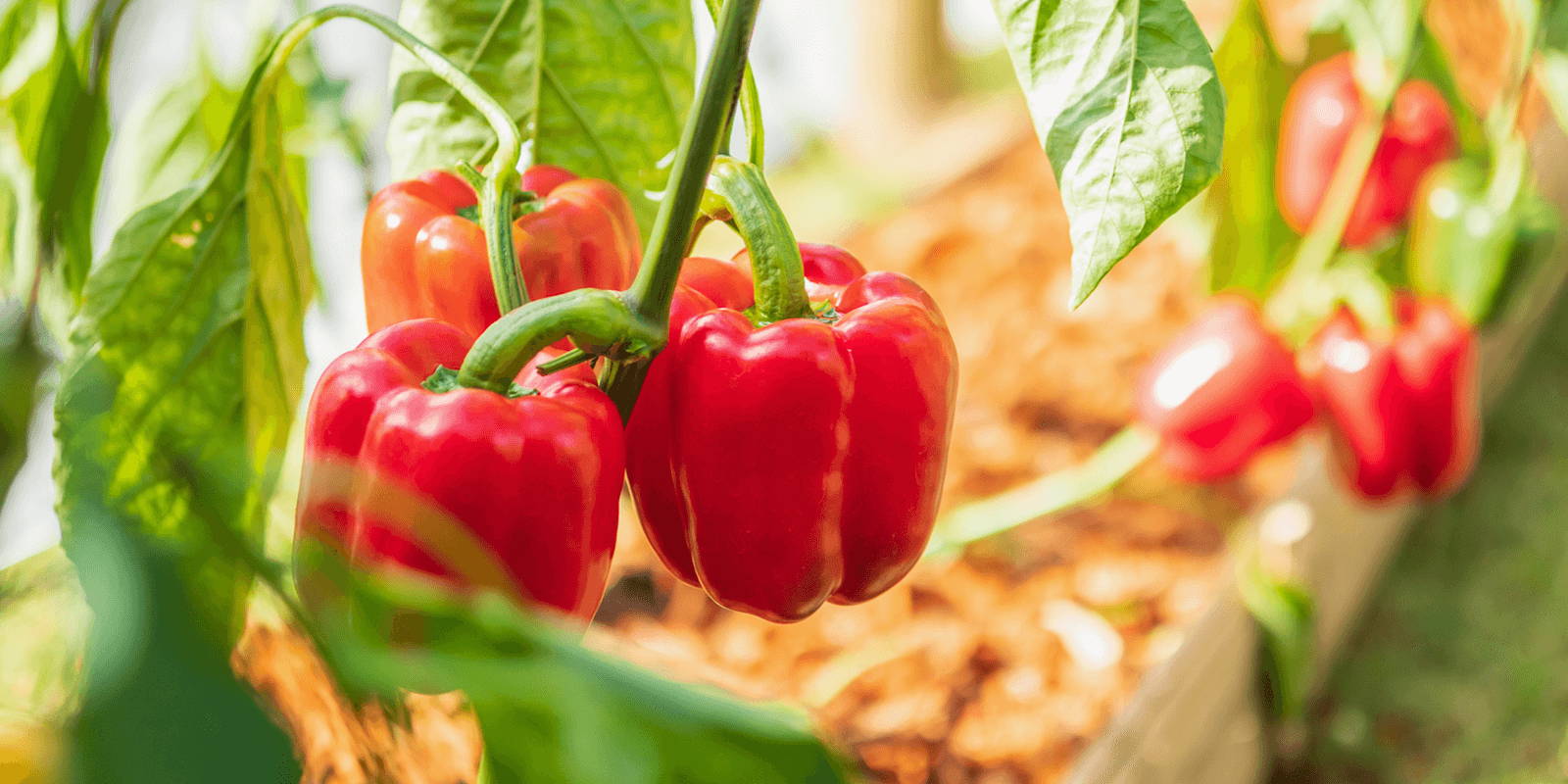 This bright, crunchy veggie is a staple in many cuisines and kitchens around the globe. But there's more to love than just its delicious flavor. The red bell pepper is packed with valuable nutrition that can help you live a more balanced life.
Read on to discover more about the red bell pepper, nutrition facts, and ways to enjoy this tasty veggie in your everyday life.
What Are Red Bell Peppers? 
The red bell pepper is a slightly sweet, earthy member of the Capsicum anuum family, which also includes hot peppers such as jalapeños, cayenne peppers, chili peppers. Red bell peppers are the only member of the Capsicum anuum family that aren't spicy, as they contain little to none of the capsicum compound responsible for spiciness. Red bell peppers are the fully matured variation of green bell peppers, which are harvested earlier and taste more bitter than their red counterparts.
While cooks usually discard the seeds and white pith from the inside of a bell pepper, these are still edible — and a source of valuable dietary fiber! They may hold a slightly more bitter flavor than the flesh of the bell pepper, but try scattering some seeds on your next salad, or leaving the pith in when you stuff them for dinner. (And keep reading for more ideas!)
Red Bell Pepper Nutrition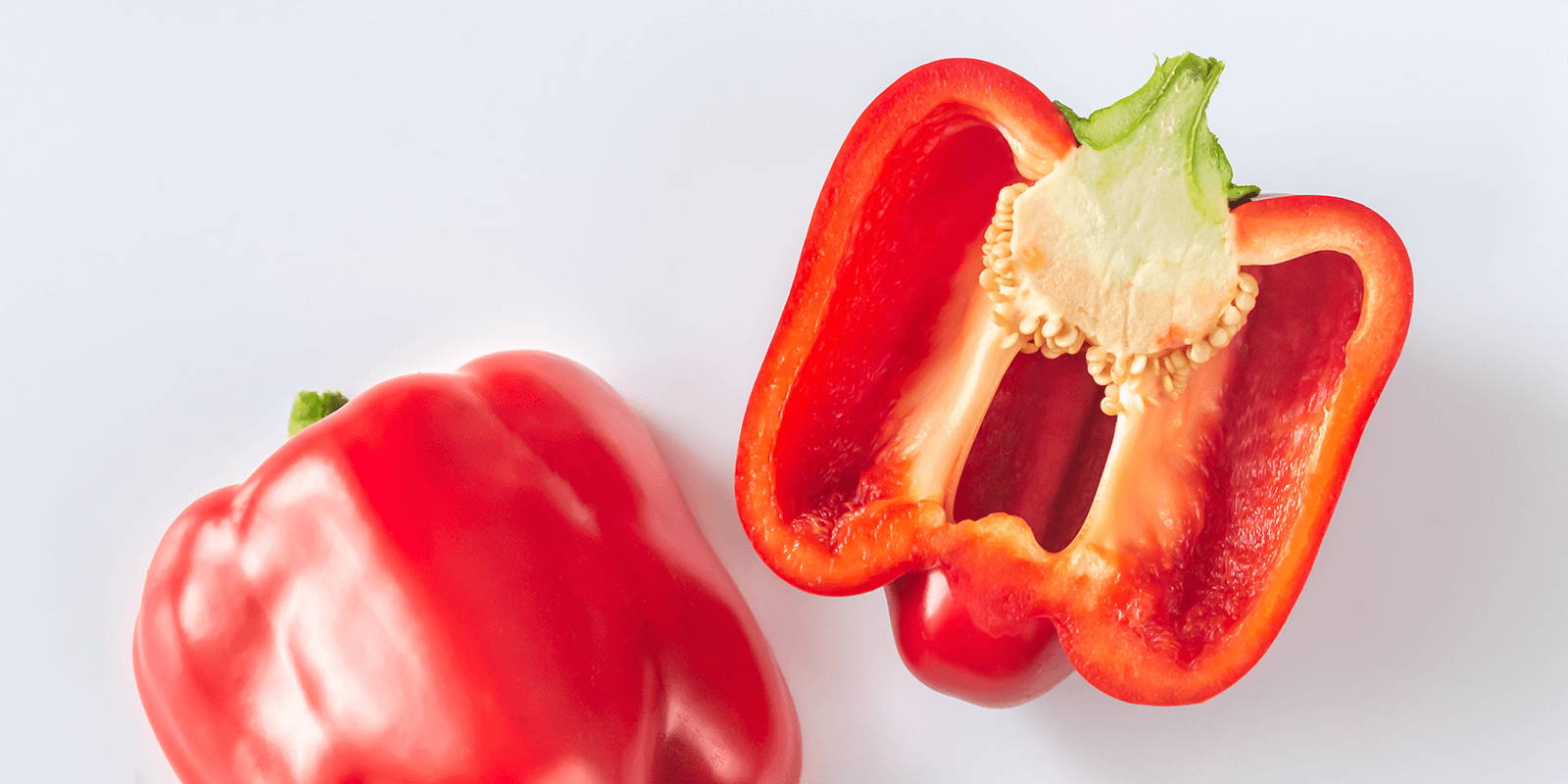 Red bell peppers are an excellent source of vitamin C, which can help boost your immune system. They're also high in vitamin A, which can contribute to eye and skin health. One medium, raw red bell pepper (approx. 2 ¾ inches long and 2 ½ inches in diameter) has 2.5 grams of dietary fiber, in addition to being low in fat and calories.
Red bell pepper nutrition doesn't stop there, though. Each one contains a number of additional essential vitamins and nutrients, such as calcium, iron, vitamins E and K, potassium, magnesium, beta carotene — and more.
How to Eat More Red Bell Peppers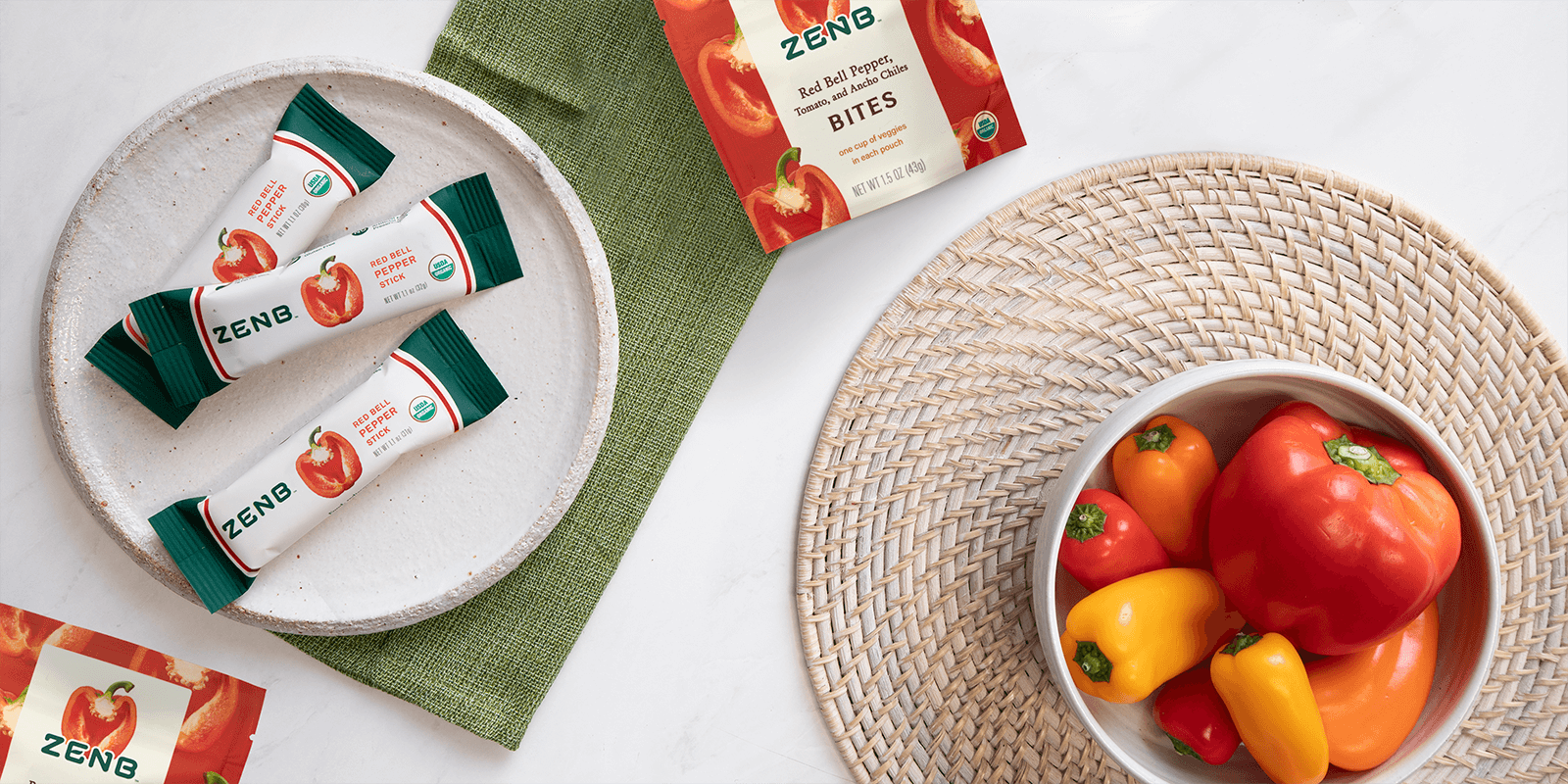 From dinner time to snack time, there's tons of ways to get delicious, nutritious bell pepper into your daily meals. Here are a few of our favorites:
Slice raw bell peppers into strips or rounds and pair with your favorite dip.
Roast up your red bell peppers under the broiler (or grab a jar from the grocery store) then add them to salads, sandwiches, pasta, and more.
Cut off the tops and stems of red bell peppers to stuff them with meat, cheese, rice, and/or veggies.
Sauteed sliced peppers are a classic companion to sweet or hot Italian sausage, and are especially delicious paired with ZENB Pasta in this recipe.
Try pureeing roasted red bell peppers to create a bright sauce that's the perfect compliment to shrimp and root veggies alike.
Take the flavor of red bell peppers on the go with delicious, portable ZENB Red Bell Pepper Bites and Sticks — made with the stems and seeds of the peppers for more goodness.
---