5 Pesto Recipes that Scream "Summer!"
Pesto is one of life's greatest — and simplest — pleasures. Despite its effortless elegance it brings to dishes of all kinds, this sauce is typically made with only four ingredients: basil, pine nuts, parmigiano reggiano, and olive oil.
There are plenty of opportunities to customize and refine your own personal pesto recipe, but you can always keep it classic with this green sauce! Here are a few of our favorite pesto recipes:
Keep it Simple with 1 Pesto, 2 Ways
In search of an easy breezy pesto? Look no further than this classic ZENB recipe, along with two dishes that will bring out its absolute perfection with pasta and veggies.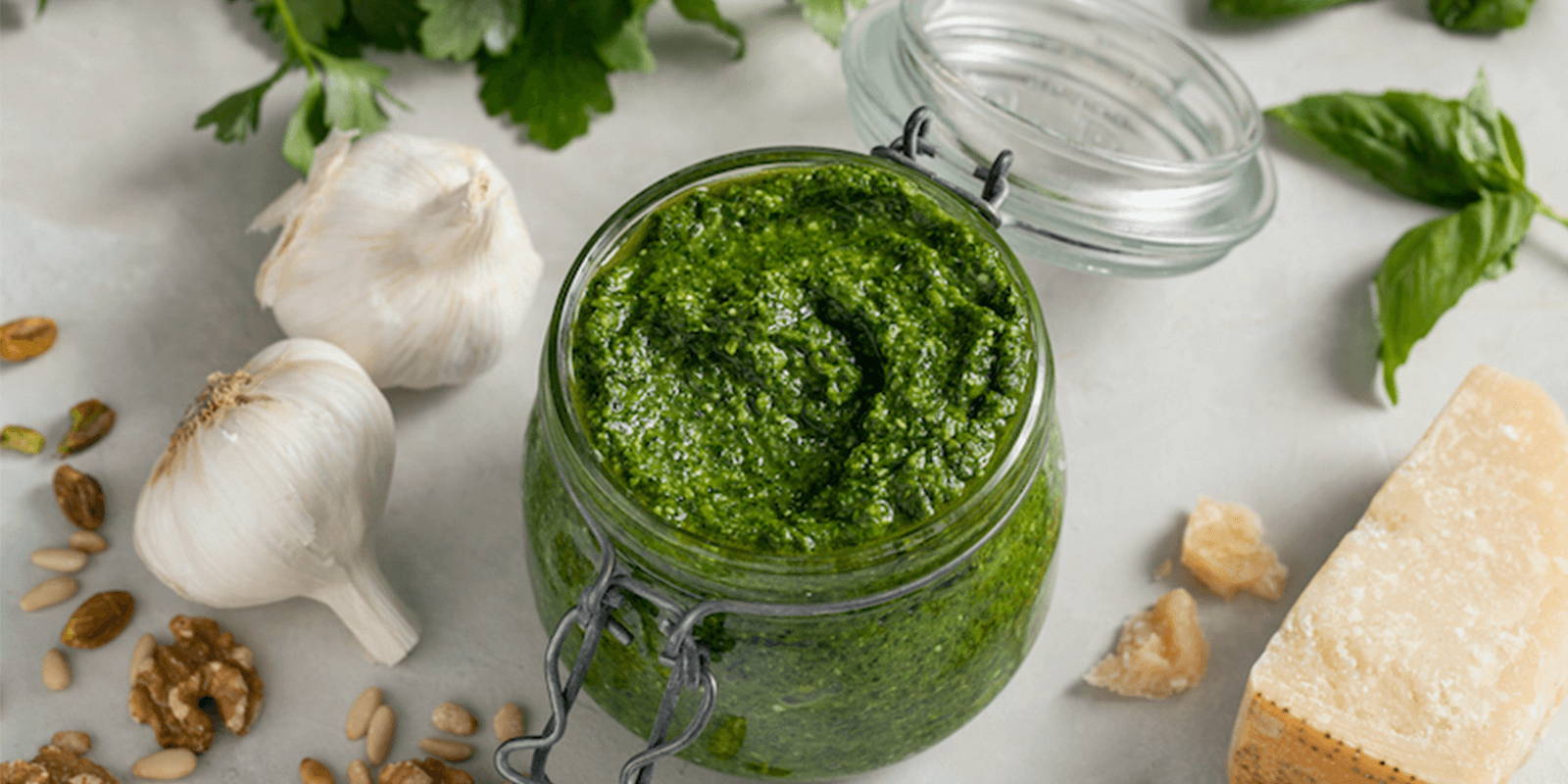 It's always good to start with the fundamentals. This recipe adds raw garlic and salt to the traditional pesto ingredients for a little extra bite and flavor. We'll be slathering it on chicken breast, dipping some cucumber spears into it, or tossing it with our favorite ZENB Pasta shapes all summer long.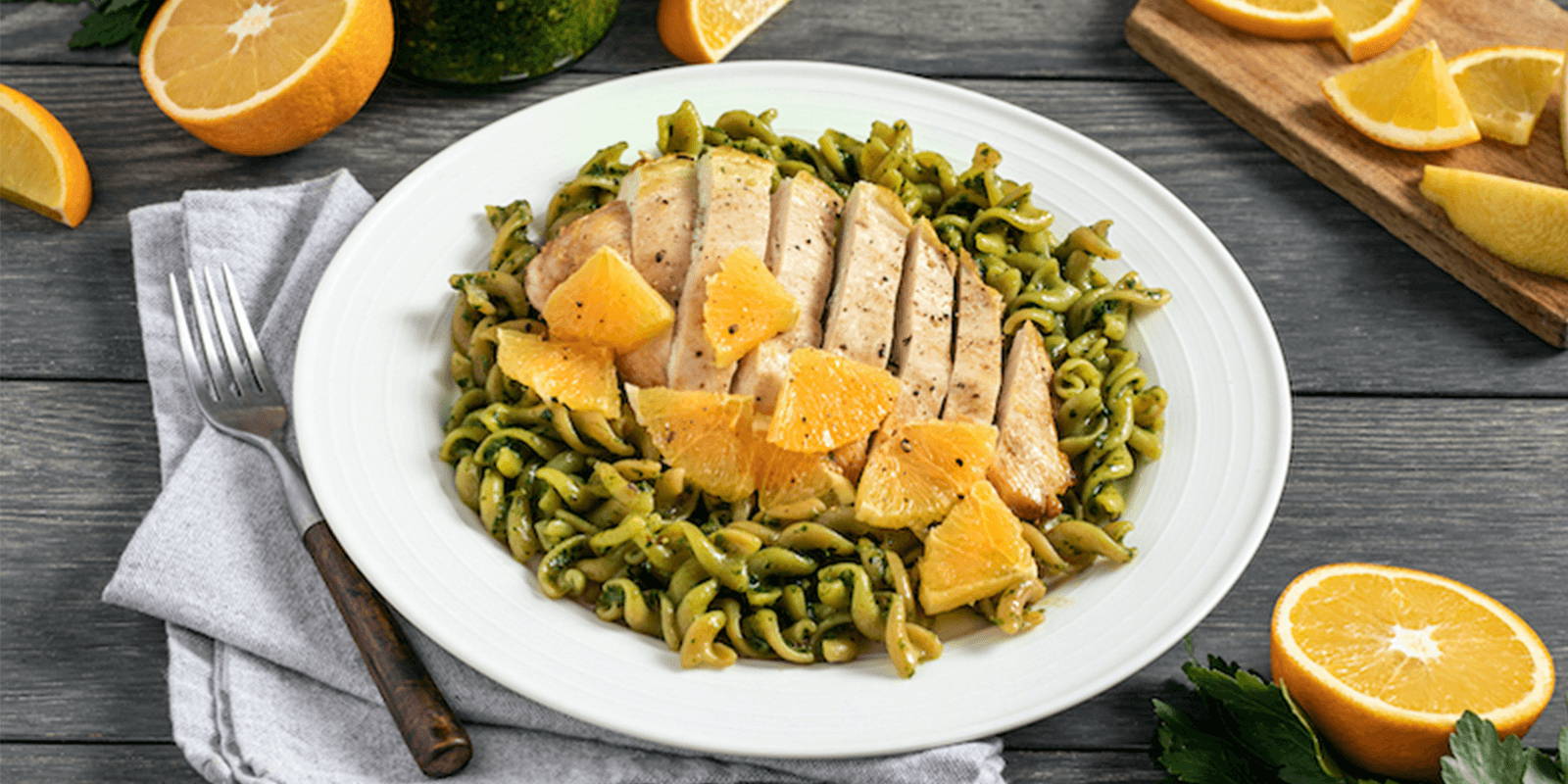 Use your new favorite Effortless Summer Pesto recipe in this ZENB Pasta dish! Seasoning the chicken with citrus zest adds the perfect kick to this ultra-bright recipe. 
Green on green on green! Add in any greens of your choosing with ZENB's Effortless Summer Pesto, and pair with caramelized zucchini for a perfect touch of sweetness to this recipe!
Broaden Your Horizons (with Pesto, that is)
So, you've mastered the effortless summer pesto and are looking to really customize your own pesto. We have just the thing. Check out these 2 recipes that use spinach and kale as their saucy base.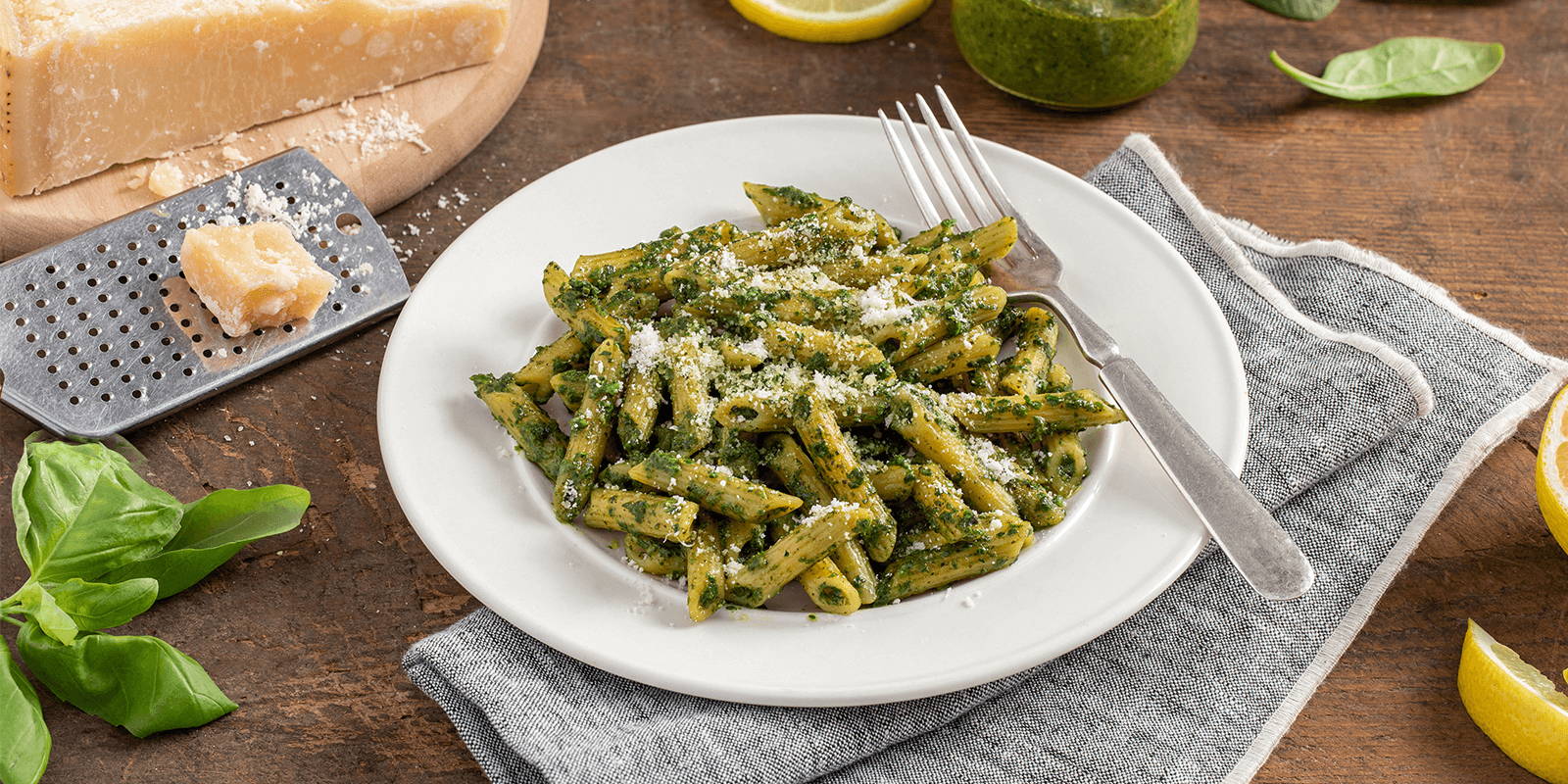 Take your homemade pesto to the next level by using spinach AND basil as the base greens. Basil provides that traditional flavor, while spinach adds plenty of veggies to your pasta. Add some protein-packed ZENB Pasta to compliment your homemade sauce and sprinkle with parmesan for the final touch.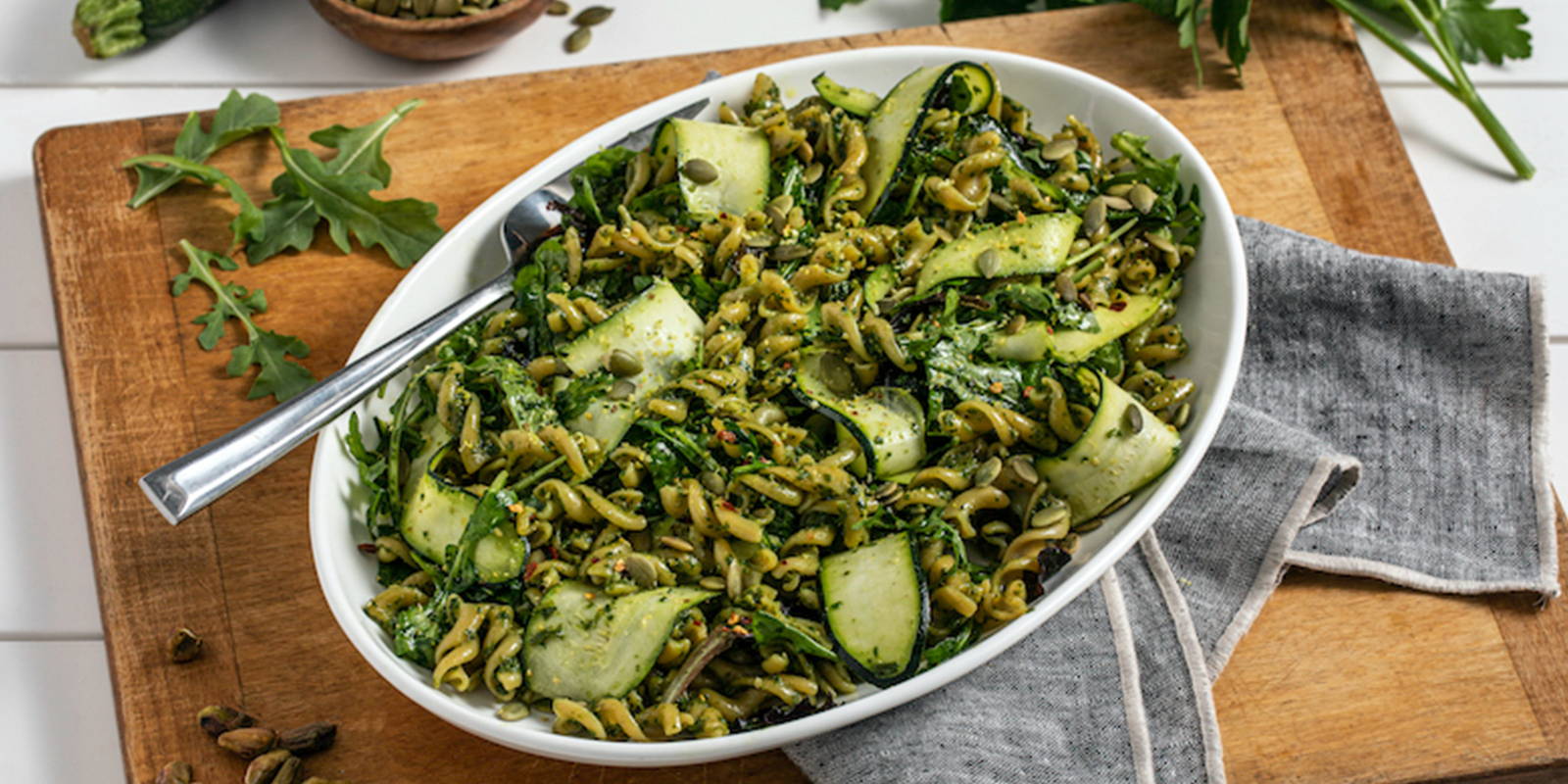 Get more greens in your meal with this pasta salad. Packed with kale and seasoned with crushed red pepper, this pesto adds a kick while harnessing nature's goodness to its full potential.
However you choose to bring pesto into your kitchen, you can't really go wrong. Start from the basics and build up, or make a whole new pesto based on your tastes! Whatever pesto you choose, these recipes are certainly a perfect place to begin.  
---