Yes, Pasta Shape Does Matter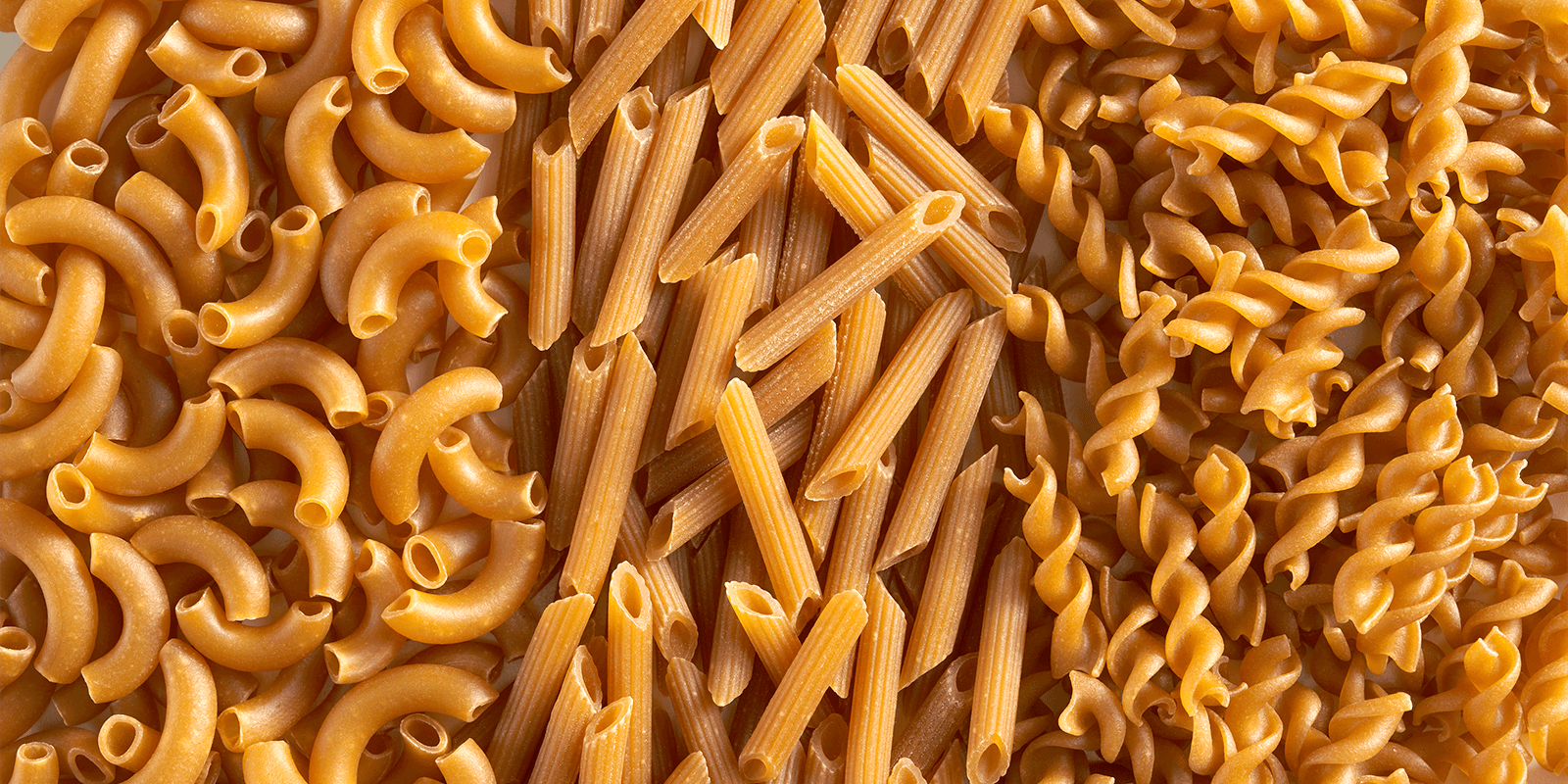 No matter the shape or size, it's no secret that all kinds of pasta taste delicious. However, there are a few tricks to make your dishes pop with texture and taste. Pairing the right sauce with the right pasta shape can heighten the flavor and deliciousness of both the pasta AND the sauce! But with so many different pasta types — from flat noodles to intricate twists to delicate shells — how do you know which shape goes with which sauce? Read on to get the full scoop about how to pair your different pasta types and sauces — and level up your cooking!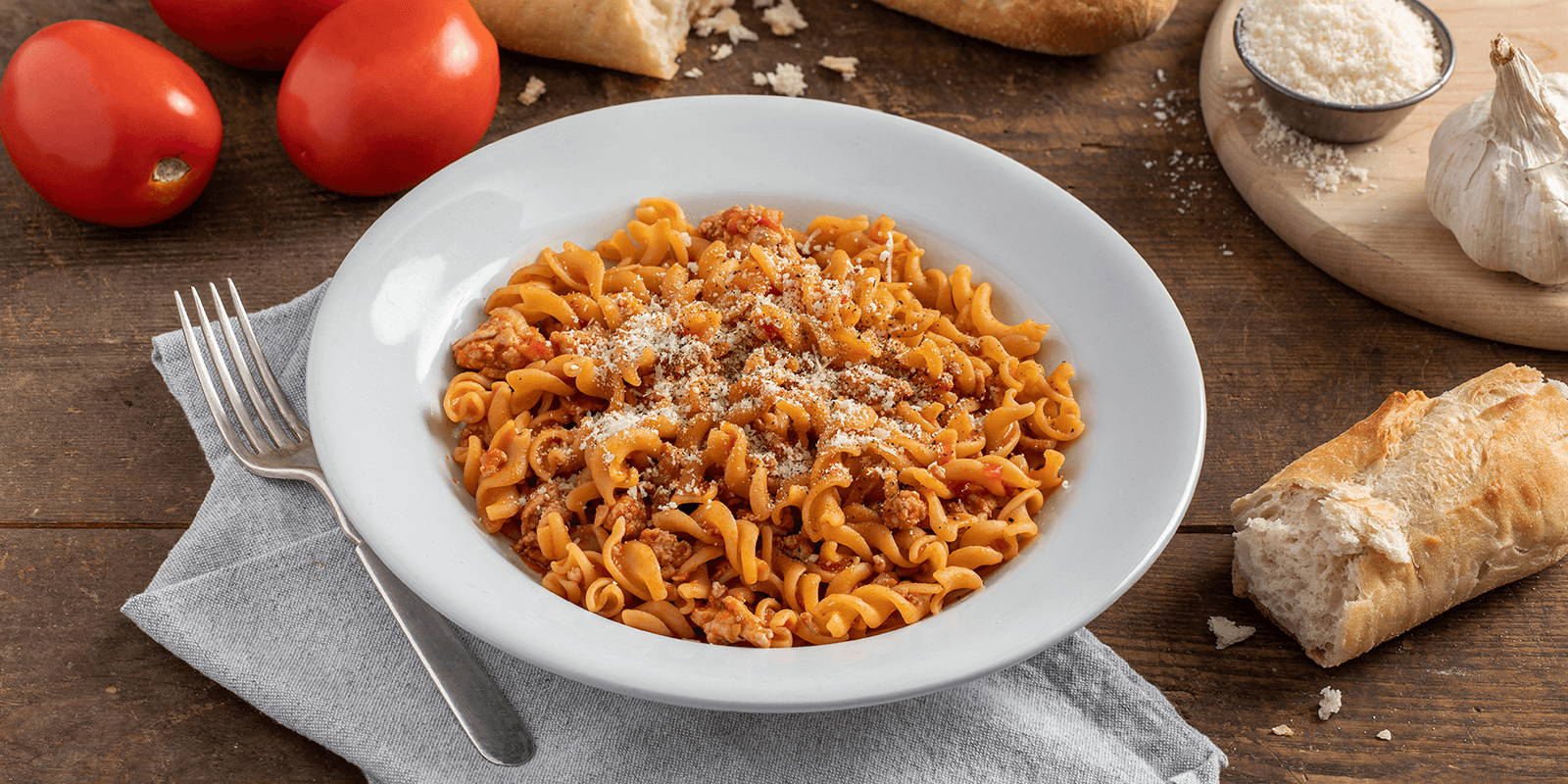 Twisted pasta shapes such as rotini and fusilli work wonderfully with heavier, more textured sauces, like pesto, bolognese, or those with ground meat or finely chopped vegetables. Because these kinds of pasta's small spaces trap the texture of the sauce, you'll get the perfect bite filled with delicious bursts of flavor.
Try it yourself with this ZENB Rotini with Quick Turkey Bolognese!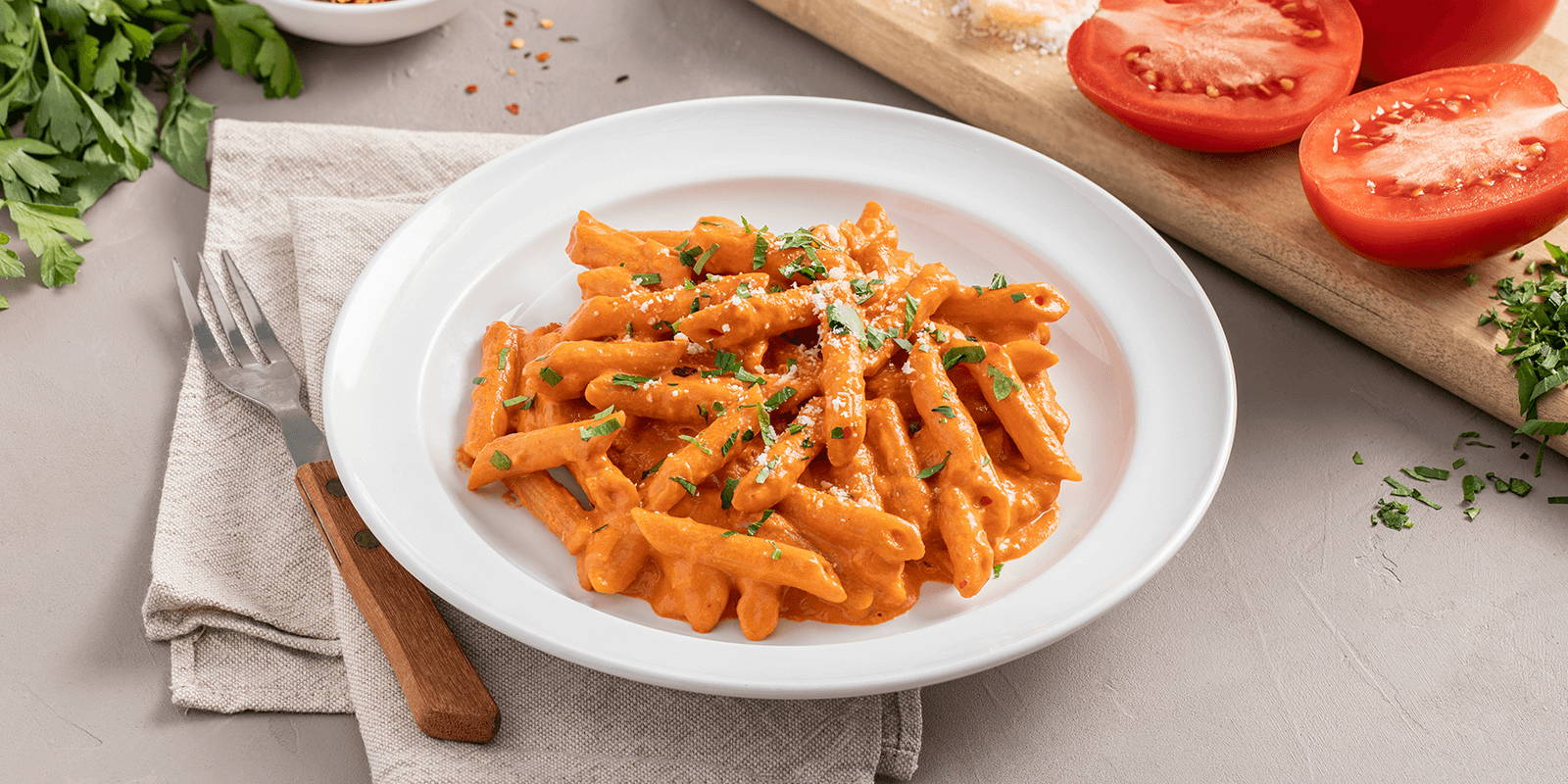 Textured tubular pasta, such as penne rigate (ridged penne) and rigatoni, matches perfectly with super smooth, finely blended sauces. The ridges cling to the liquid much better than other shapes and can be utilized best with vodka, alfredo, or marinara sauce.
Don't be afraid to throw them in a pasta casserole, as well! The ridges stand up well to baking and can provide a scrumptious starch to any baked dish.
Try classics like ZENB Penne Pasta Alla Vodka and One-Pan Chicken Parm with ZENB Penne Pasta! 
Bits & Pieces: Small Pasta Shapes
Smaller pasta such as orzo or elbows goes best in soups, stews, or any recipe with extra sauce or liquid. Unlike longer pastas which break down quickly in surplus liquid and heat, smaller pasta shapes keep their shape. Smaller shapes also soak up the broth as they cook, and impart starch back into the cooking liquid while they do, which gives the dish a thicker consistency and more delectable bites. Whether these kinds of pasta are in a traditional Italian soup or an extra gooey macaroni and cheese, small pasta shapes can have a big impact.
Warm up your evening with a bowl of ZENB Elbows Pasta E Fagioli for small pasta in all its goodness.
In terms of long pasta such as spaghetti, pappardelle, and angel hair, the sauce you use depends on the width of the noodle.
Finer long pasta such as angel hair or thin spaghetti shines brightest when paired with lighter sauces. (Think of those with an oil or cream base). Utilize thin, long pasta in delicate dishes like shrimp scampi or simply coat with good olive oil and parmesan for a simple but delectable meal.
In contrast, thicker kinds of pasta like tagliatelle and pappardelle work best in, well, thicker sauces. A meat or mushroom bolognese measures up to the heartiness of the noodles to create a comforting and filling pasta dish.
Of course, if you think a pasta and sauce pairing is delicious, then it is! Whatever different pasta types you have on hand will certainly carry any sauce. However, if you want to step up your ranking as a home cook and create restaurant-quality combos that impress and delight the senses, then: Yes, pasta shape really does matter. For recipes to inspire, browse ZENB Pasta recipes to find the shape for you!  
---