4 Recipes to Dazzle and Delight this Friendsgiving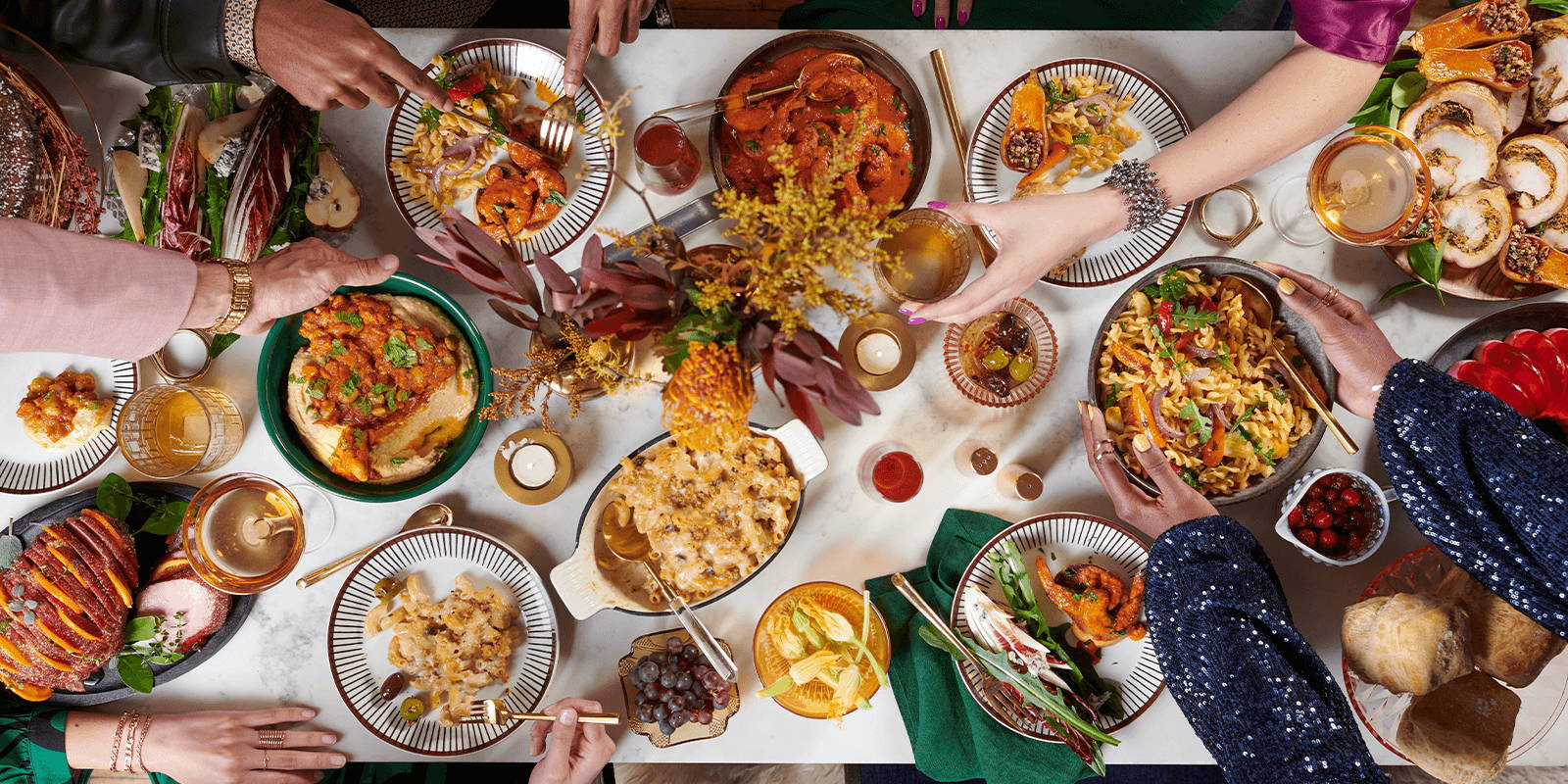 Friendsgiving is for sure our favorite time of the year, where we get to gather and destress with our found family before the holidays amp up. Whether a low-key affair or a perfectly extra extravaganza, Friendsgiving is the perfect way to celebrate the holidays with your friends without the stress and stuffiness of hosting Thanksgiving. This year you bring the friends, we bring the food. In honor of the most wonderful time of year, we've whipped up the perfect recipes for any Friendsgiving occasion. Any one of these decadent dishes are comfortable in a more traditional spread, but all together they add up to a truly iconic tablescape. (Just peep those photos!)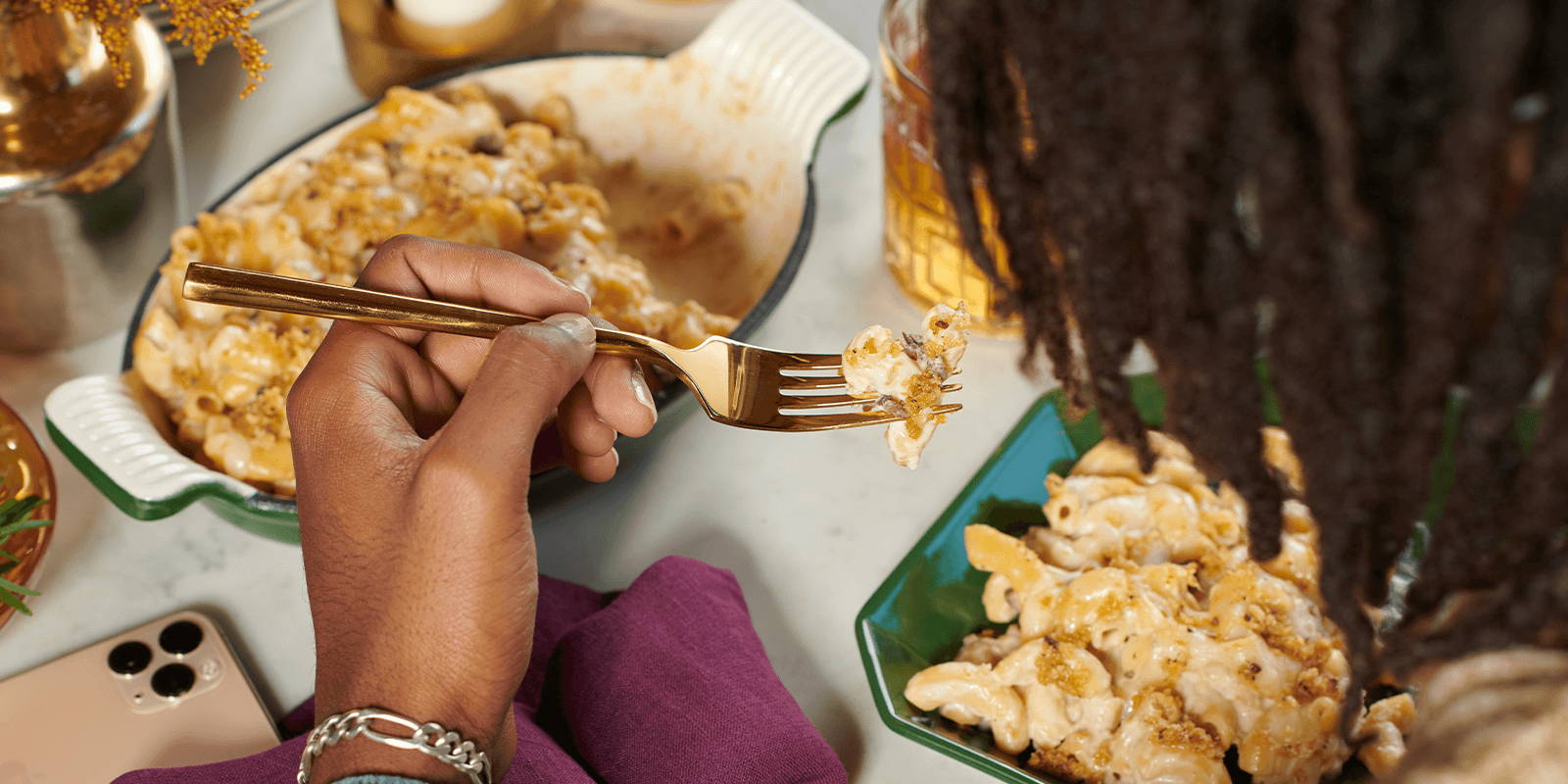 Need the perfect signature dish to pair with your dazzling Thanksgiving table decor? Look no further than this decadent dish. Our elevated take on this Thanksgiving staple combines opulent truffle oil with ZENB Creamy Cauliflower & Mushroom Sauce, and layers the whole thing over ZENB Elbows for the perfect boost of plant-fueled nutrition. The result? The ultimate mac and cheese that will keep people talking until next year. (Expect some requests to borrow the recipe for their own Thanksgiving activities.)
When it comes to feast fare, it's all about warm spices, hearty root vegetables, and bold flavors. This recipe brings all that, plus the vibrancy of Ethiopian berbere spice (easy enough to find in gourmet markets), plant-powered ZENB pasta, and chicken thighs — because turkey already has its time to shine. It's also a study in texture, with the glorious contrast of crispy skin and juicy meat, along with special garnishes, like golden raisins and toasted almonds. Serve it family-style for maximum Friendsgiving vibes.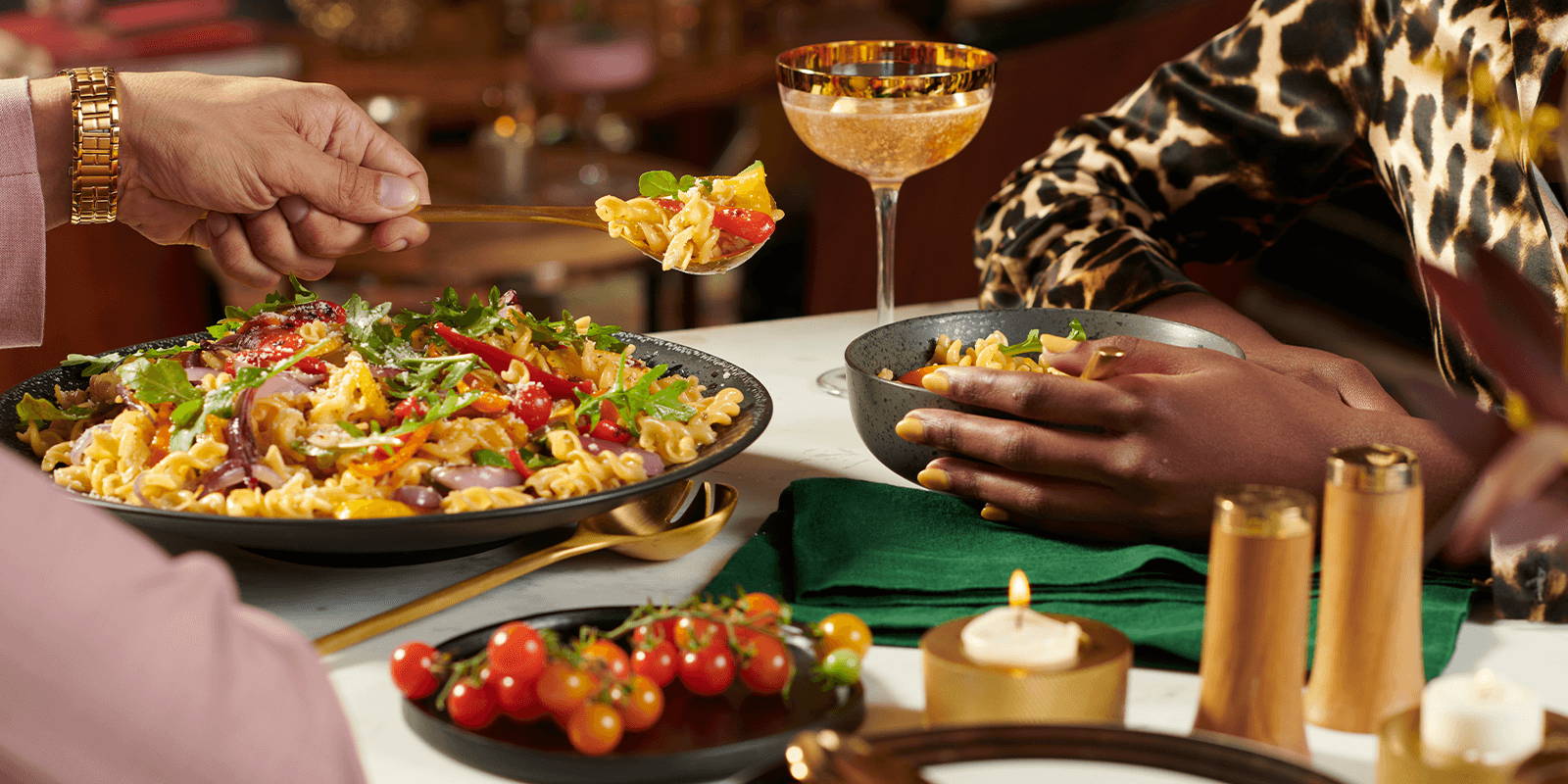 Eating your vegetables has never been so delicious. Our take on pasta primavera keeps it simple and combines the expected veggie and pasta sides into one easy dish. (Can you say "lightning-fast cleanup"?). Bell peppers and spinach sauteed in olive oil and garlic add tasty veggie crunch, while ZENB Creamy Cauliflower & Mushroom Sauce adds a decadent creamy finish to the dish that will have your guests hungry for more.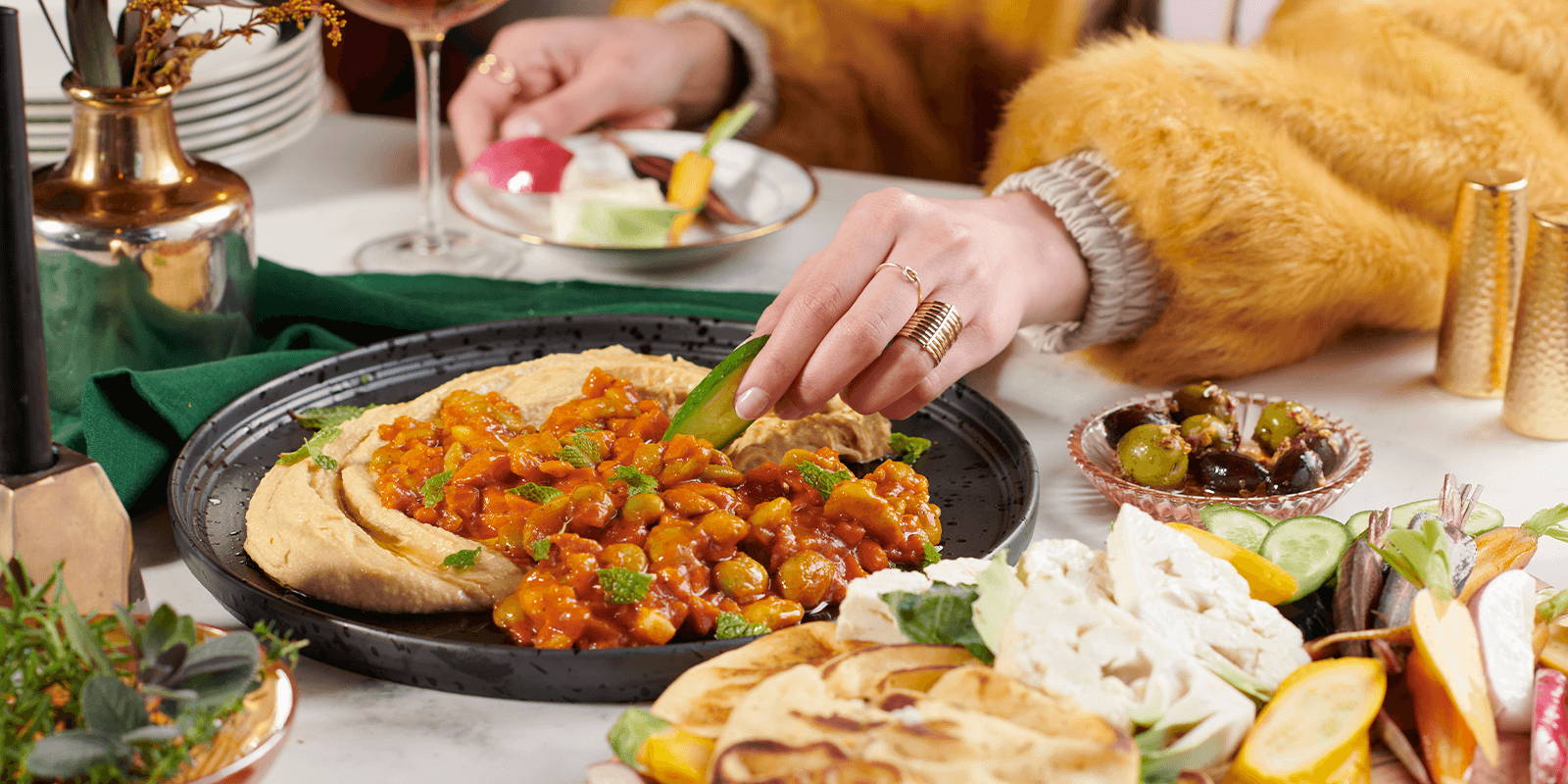 Grocery store hummus is good, but homemade hummus takes your conversation from "I love this brand!" to "You actually made this yourself?!" The best part is: a great homemade hummus is really easy to achieve. Simply blend chickpeas, tahini, olive oil, water, and a few choice spices for the hummus base. Top with a delicious creation of garlic, lima beans, and onions all stewed in ZENB's carefully slow-roasted Sweet Carrot & Tomato Gourmet Sauce... and ta-da! Serve with a few dippable veggies (plus some ZENB Pasta chips!) on the side, and you have the perfect app pairing for your pre-meal cocktails.
Ready to skip traditional Thanksgiving activities and celebrate the season with friends? Get the party started — send the e-vites, start the text chain, slap it on your Close Friends, however you stay in touch — and cook up some of these delicious recipes!
Need a few more recipes to round out your menu? Check out the rest of our 100+ recipes for the perfect Friendsgiving spread. And don't forget to follow us @zenb_life Instagram and Facebook to stay in the know on all our Friendsgiving goings-on.
---