ZENB Halloween Boo Sticks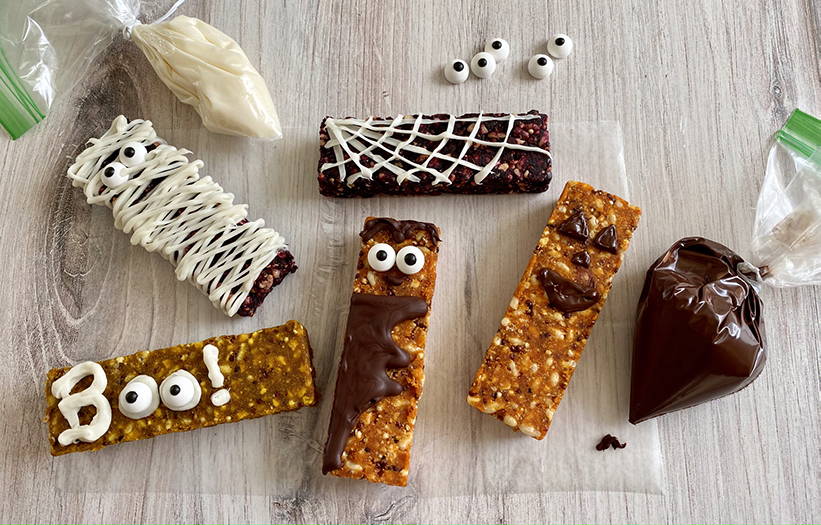 Ready for some Halloween fun? We created a great way to use ZENB Veggie Sticks during a fun Halloween party activity. Using these dairy-free ingredients, you can get creative with your own designs, or create our designs: Mummy Sticks, Jack O'Lantern Sticks, and Spider Web Sticks. Have fun with these and be sure to share with us on Instagram when you are done!
ZENB Halloween Boo Sticks
Makes: 6 servings
Prep Time: 15 minutes
Cook Time: 2 minutes
1/2  cup dairy-free white chocolate wafers or chopped vegan chocolate bars (about 3 ounces)
1/2  cup dairy-free semi-sweet chocolate wafers or chopped vegan chocolate bars (about 3 ounces)
6  ZENB Pumpkin, Beet or Carrot Veggie Sticks
candy eyes 

1.  Place chocolate in separate microwave-safe bowls. Microwave on 50% power 1-2 minutes, or until chocolate is almost melted, stirring well after each minute. Cool slightly.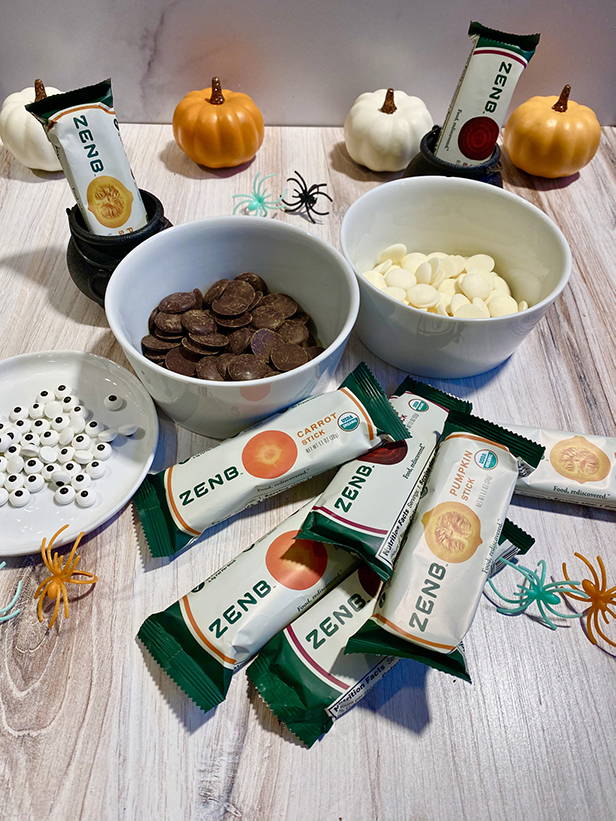 2.  Spoon chocolate into the corners of 2 separate plastic sandwich bags. Twist and secure with twist-tie or rubber band. 
3.  Place unwrapped ZENB Sticks on clean sheet of parchment or wax paper. Snip off 1/4-inch from corner of each chocolate bag. Pipe gently; garnish with candy eyes. Let stand to set.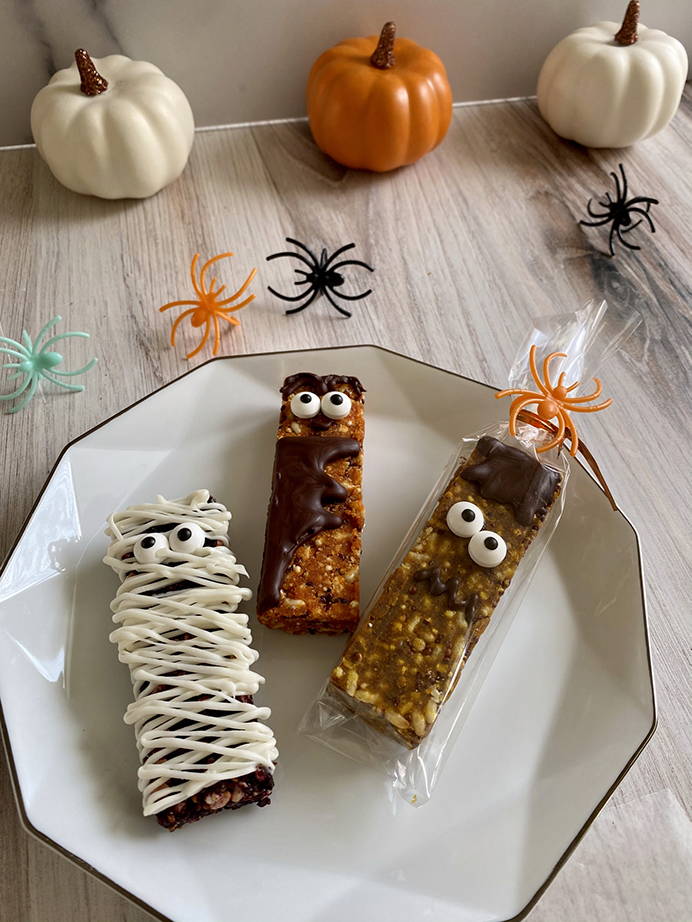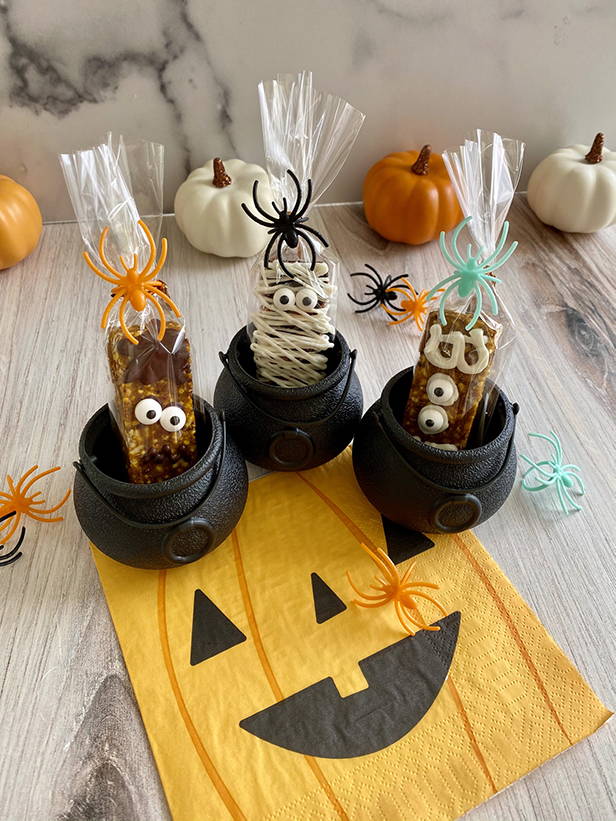 For a fun party activity, set up a ZENB Stick decorating table. Fill plastic sandwich bags with about 2 tablespoons of chocolate before sealing with twist ties. Provide each decorator with their own chocolate bags, ZENB Sticks, candy eyes and a paper plate.
Candy eyes are usually available in the baking section of the grocery store or craft store.
Mummy Sticks: Drizzle white chocolate back and forth across and diagonally along the length of your favorite flavor ZENB Stick. Attach 2 candy eyes.
Jack O'Lantern Sticks: Pipe semi-sweet chocolate to create a jack o'lantern face on a ZENB Pumpkin or Carrot Stick.
Spider Web Sticks: Starting in one corner, pipe straight white chocolate lines across the length of your favorite ZENB Stick. Pipe small arches over lines from same corner to create a windowpane pattern or spider web.
Wrap decorated ZENB Boo Sticks in clear treat bags for a cute party favor.
Did you make this or any of our other recipes? Share on Instagram using #ZENBRecipes and tag @ZENB_Life.
---