Vegan Summer Grazing Board With Cashew Cheese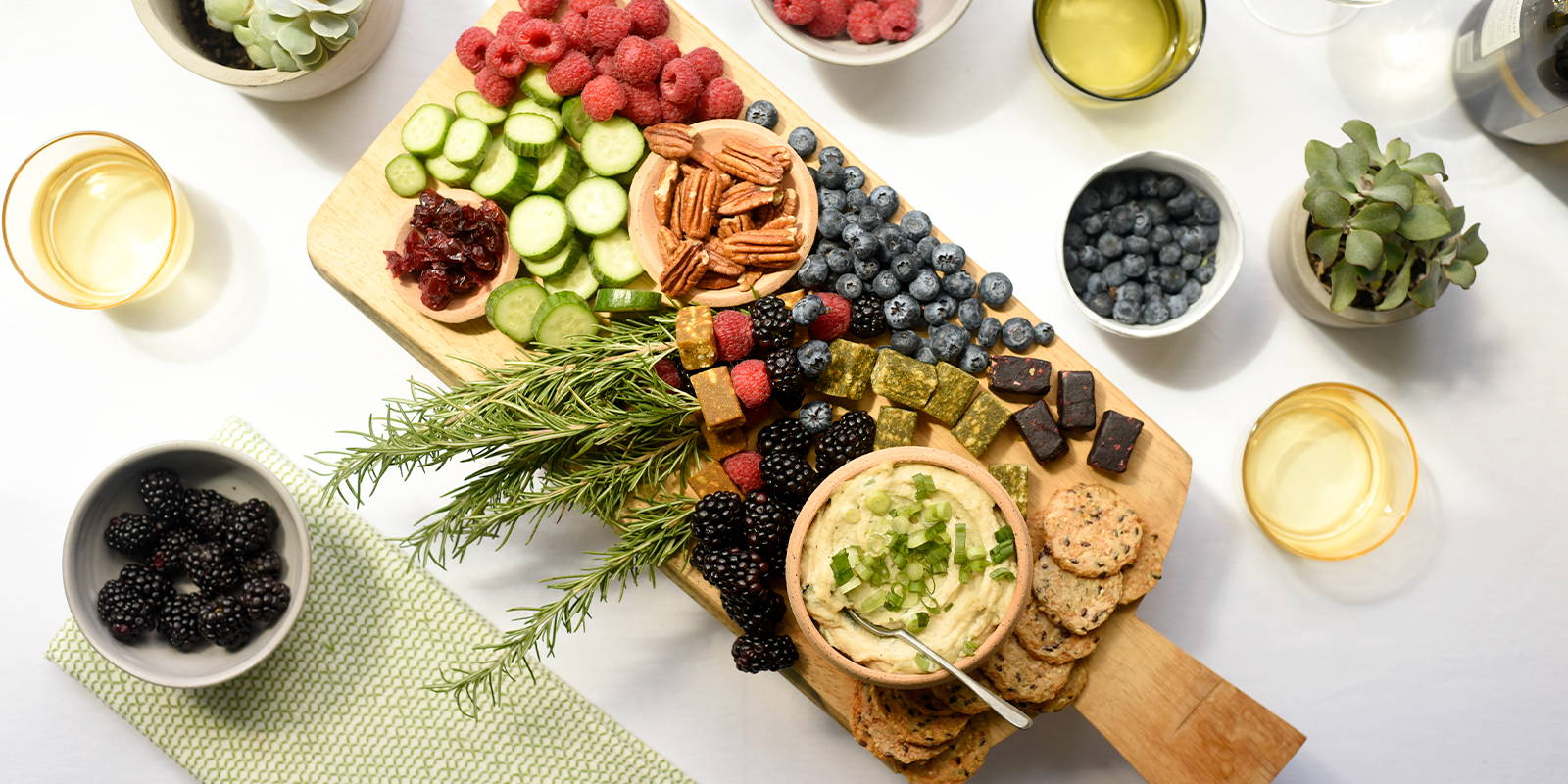 Summer is here! And while summer recipes usually call for grilled-up favorites, this one's a little different.
Instead of big, heavy meals, we're thinking small, grazeable, vegan & plant-based snacking delights while you and your loved ones indulge on a warm summer evening. 
Call it a grazing board, or grazing platter, it doesn't matter. It's simply a collection of tasty, hand-held treats for you and your loved ones to munch on.
The best part? It's entirely customizable. Sure, we recommend some of our recent faves, like a vegan cashew cheese and fresh berry Veggie Bites skewers, but from there you can add anything and everything you'd like to help make your summer meal even better.

So whether you serve up this tasty snack board as an appetizer or the meal itself, enjoy!

Vegan Summer Grazing Board With Cashew Cheese
Prep Time: 15 minutes
Total Time: 2 hours 15 minutes

Serves: 4

Cashew Cheese Spread Ingredients:

2     cups raw cashews
1      lemon, juiced
1      tablespoon nutritional yeast flakes
2     teaspoons sea salt and pepper mix
3     tablespoons freshly chopped green onions
1/2  tablespoon garlic powder
Rosemary Berry ZENB Skewers:

6    rosemary sprigs

6    blueberries
6    blackberries
6    raspberries
1     pouch or more of ZENB Veggie Bites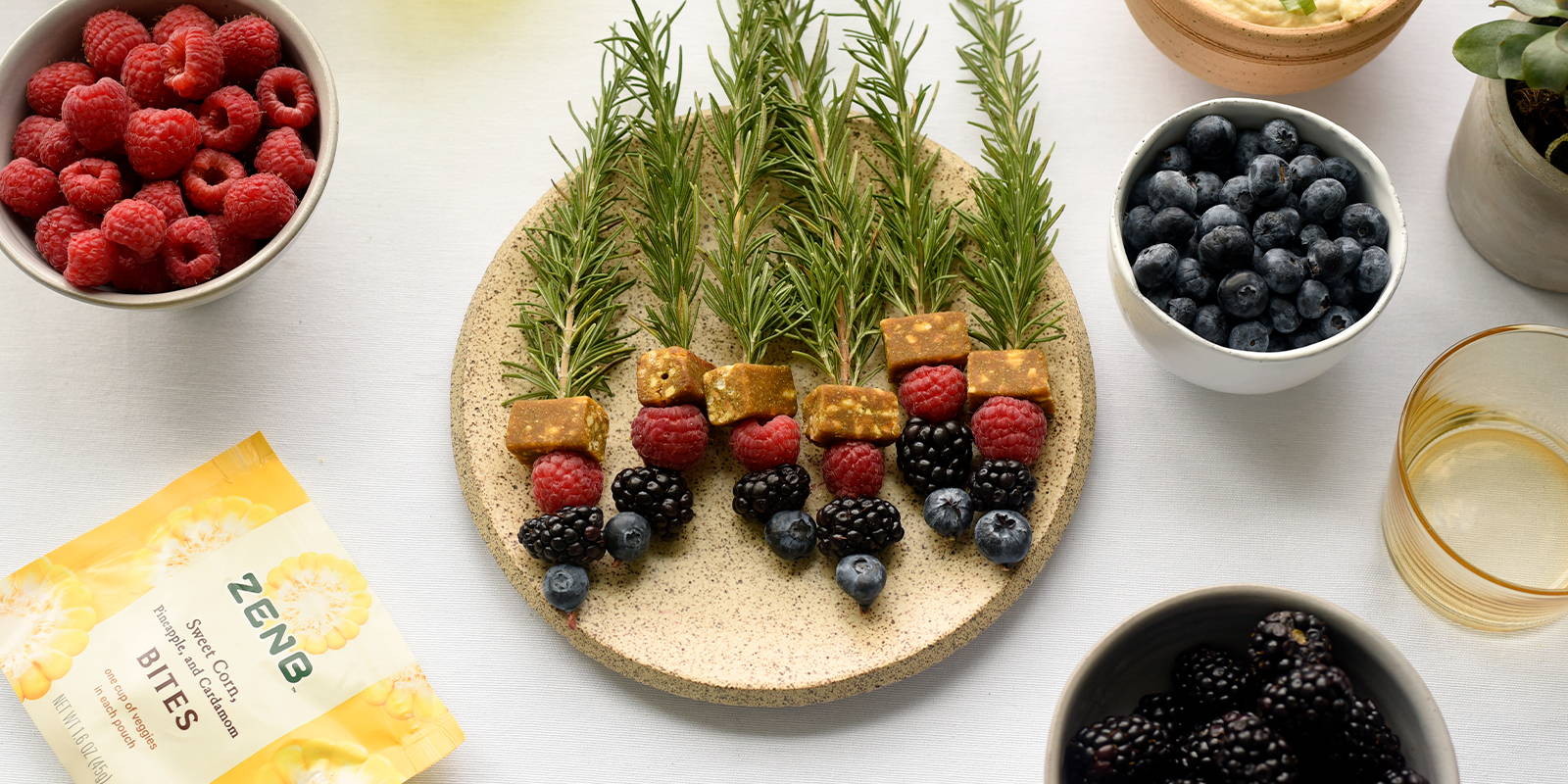 Additional Grazing Ingredients:
Seed crackers
Cucumbers or other dipping vegetables
Pecans or other nuts
Craisins or other dried fruits

Cashew Cheese Spread

1.  Soak raw cashews in a small bowl by covering completely with boiling water to soften. Cover with a lid and allow to sit for one hour.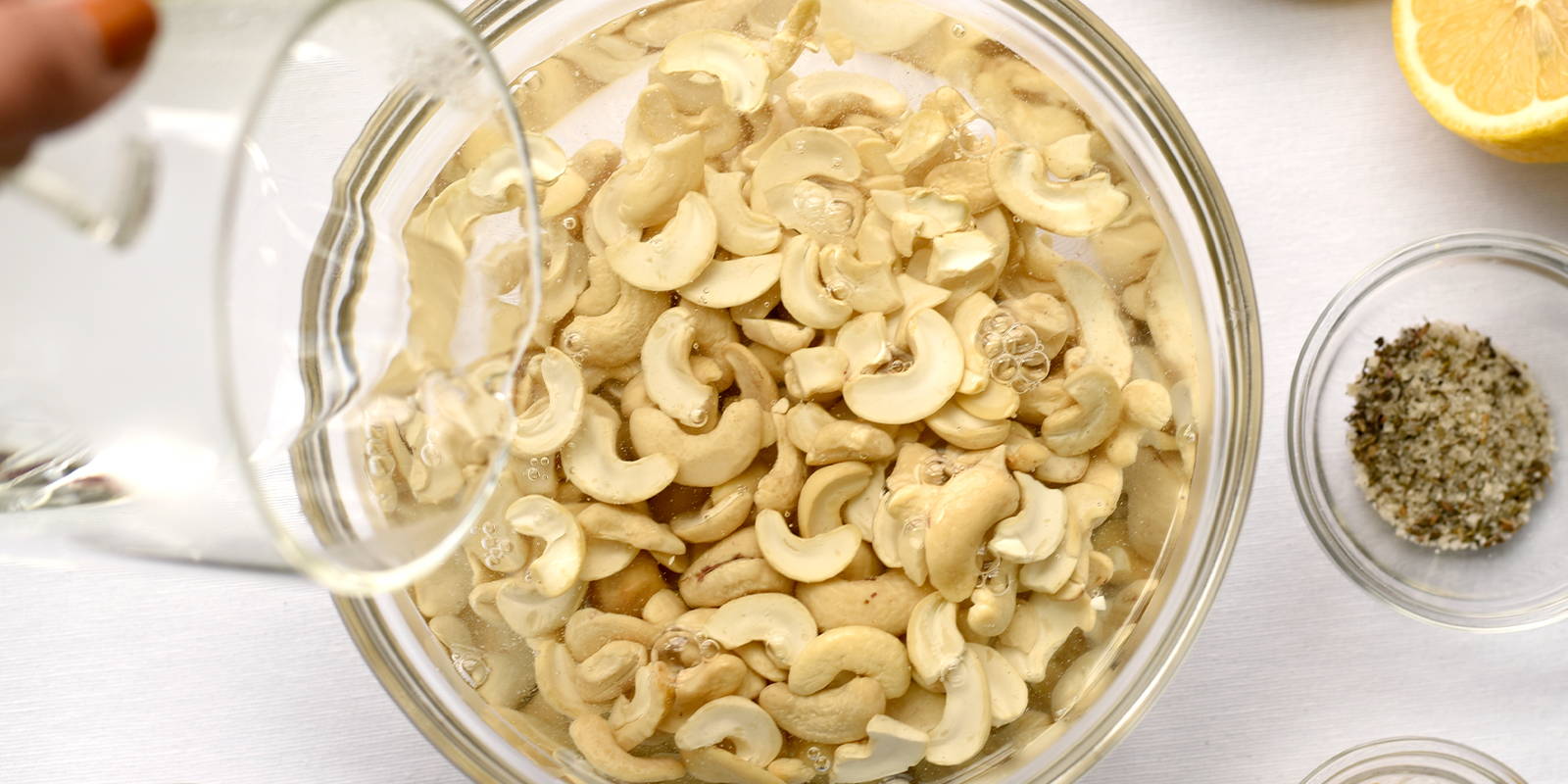 2.  Drain and transfer the softened cashews into a blender or food processor. Add lemon juice, nutritional yeast, and salt & pepper. Blend until smooth and consistent, scraping down the sides as necessary.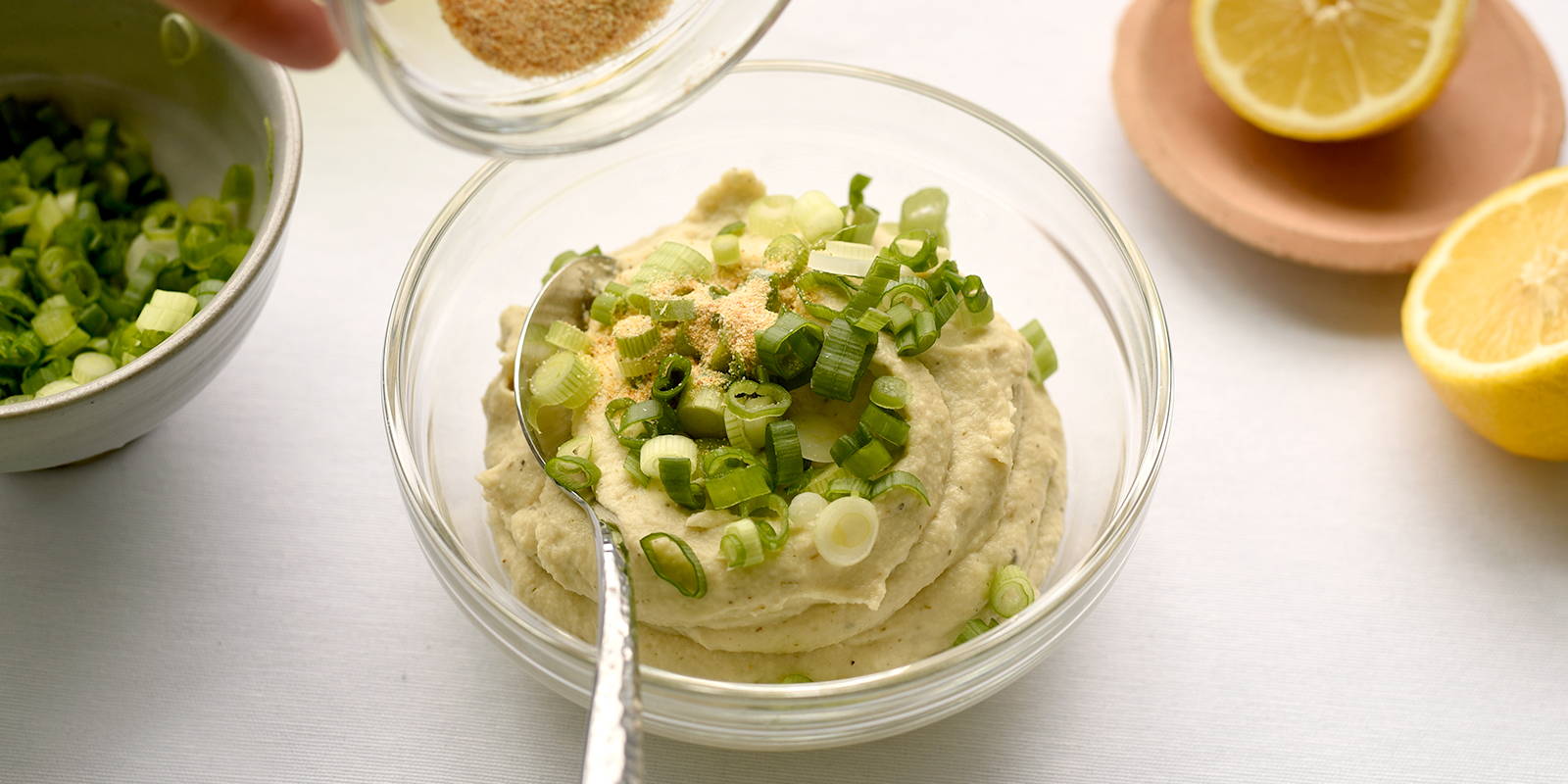 3.  Transfer the mixture into a mixing bowl and add green onions and garlic powder.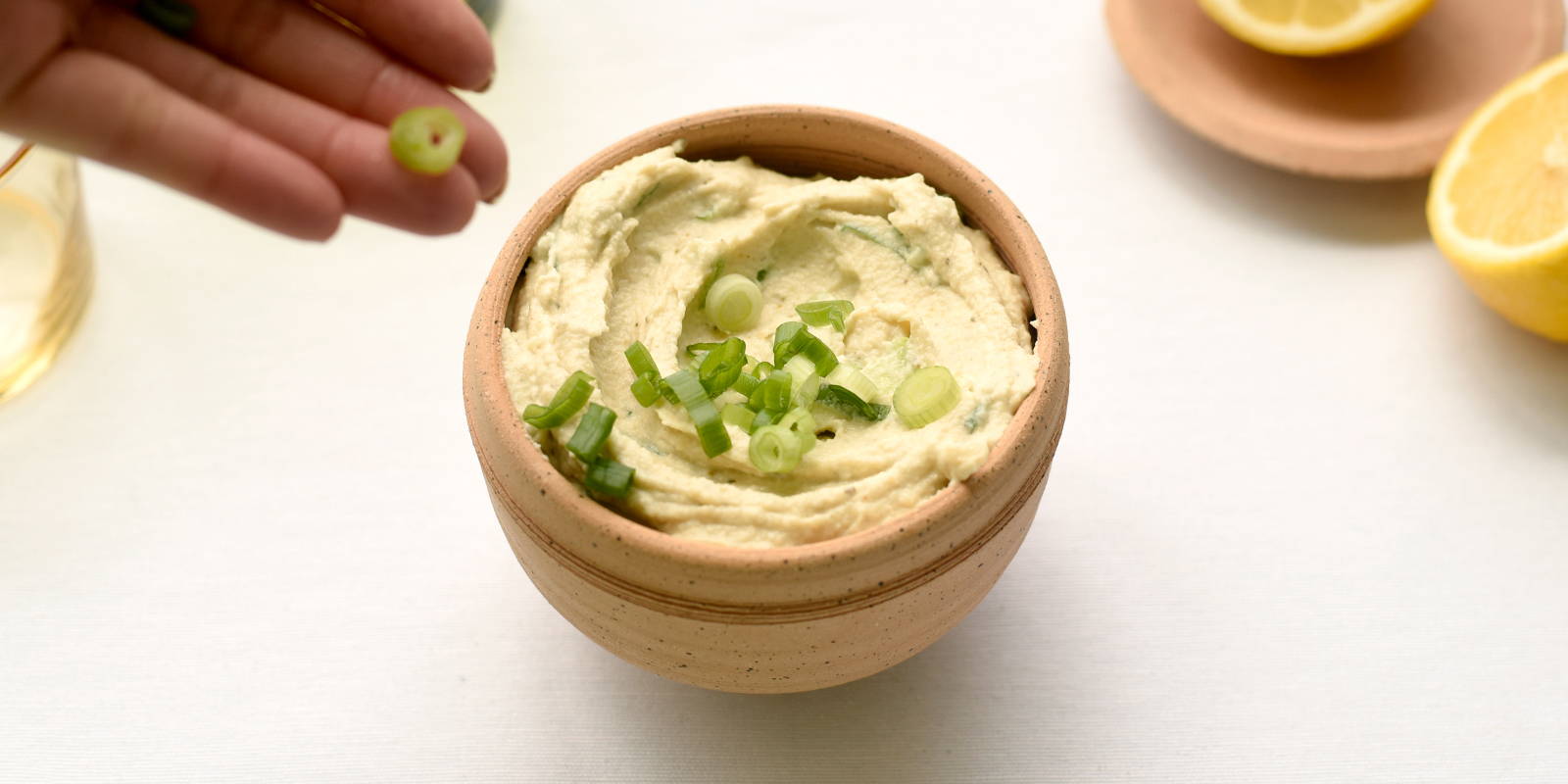 Berry Skewers
1.  Prepare the rosemary skewers by stripping at least 3 inches off the bottom of the sprig. This will be the section to pierce with.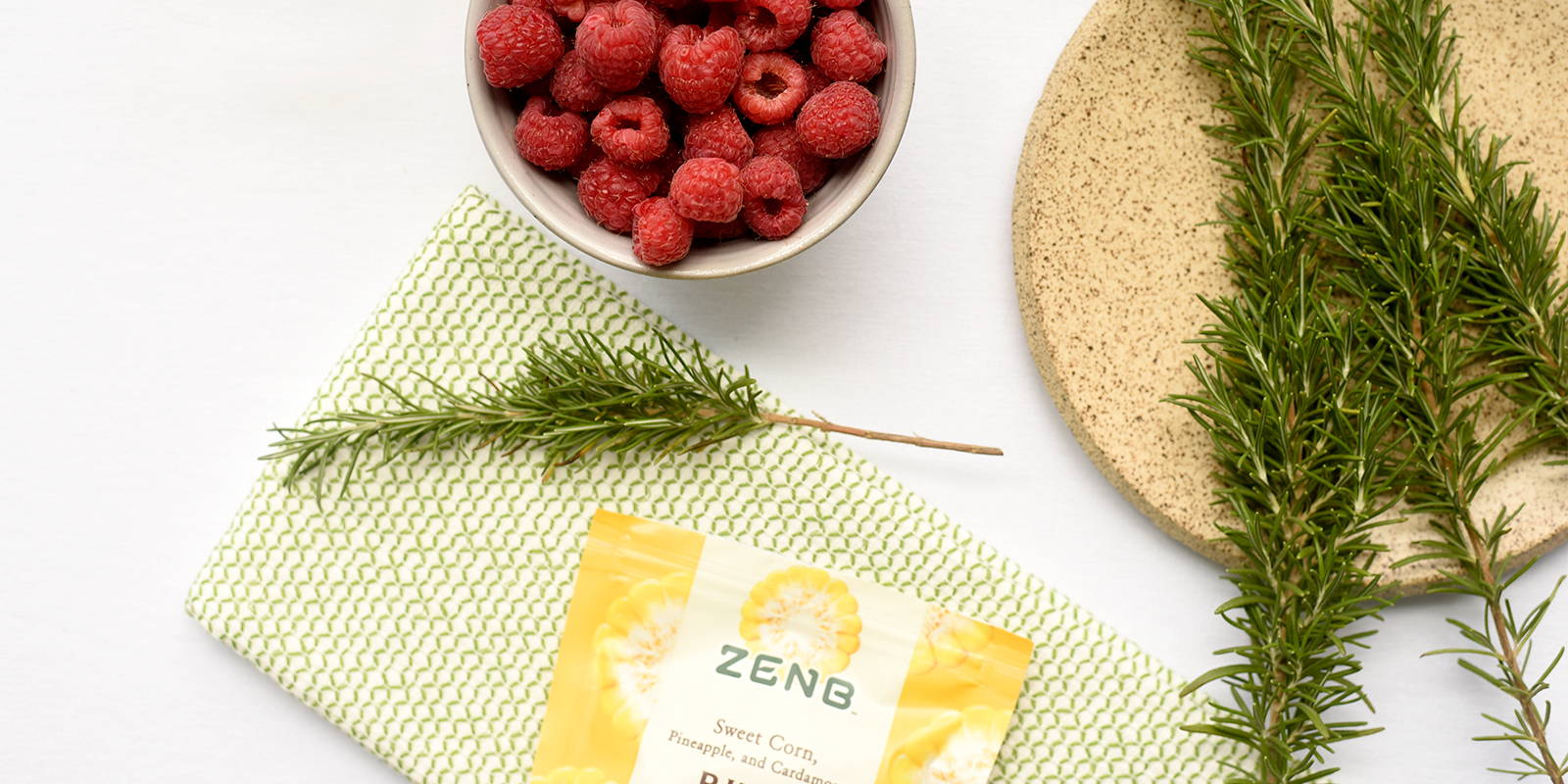 2.  Choose any flavor of ZENB Veggie Bite and pierce with the skewer, rotating if need be to gently wiggled on.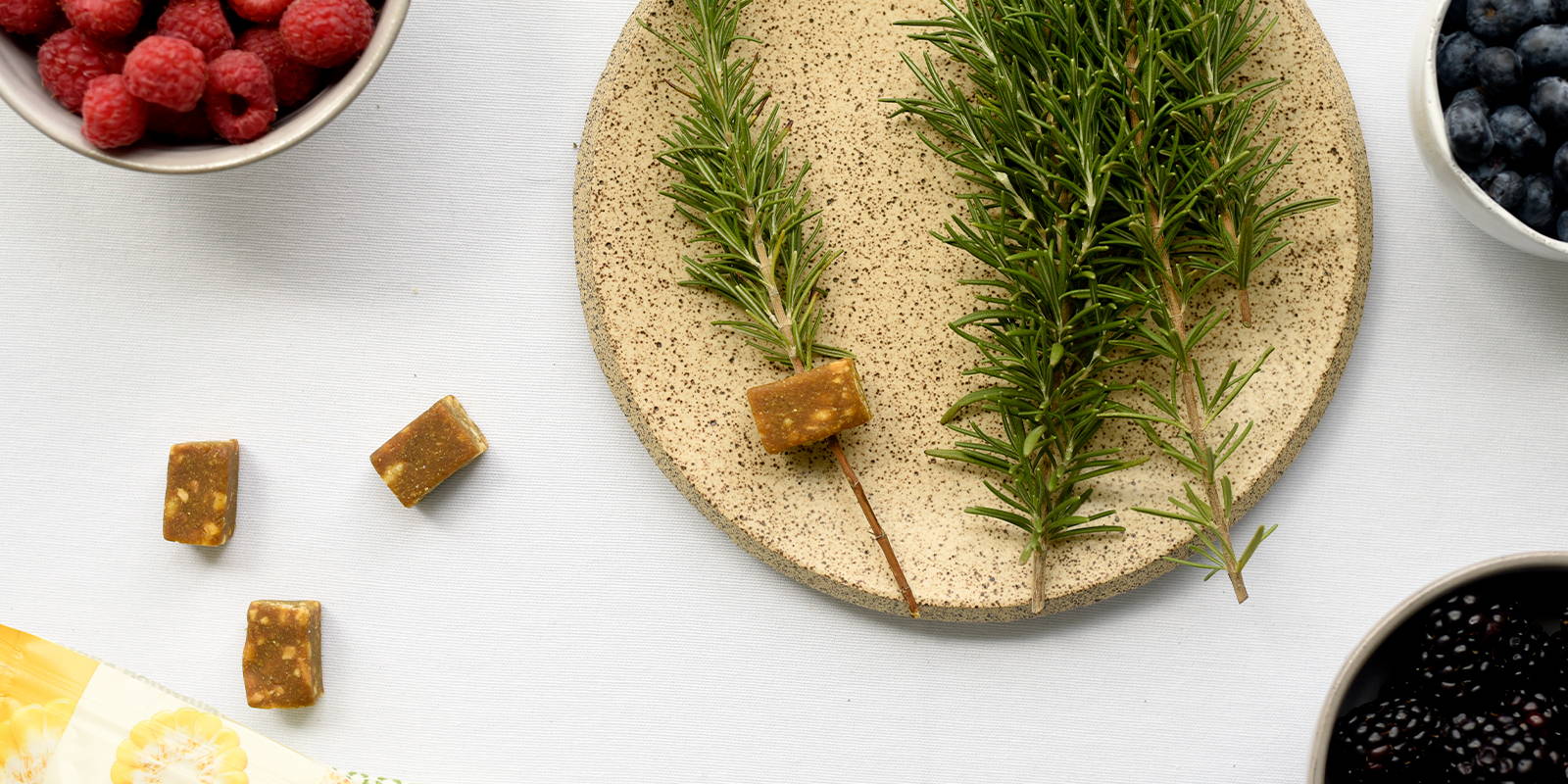 3.  Follow with alternating berries and repeat with all skewers.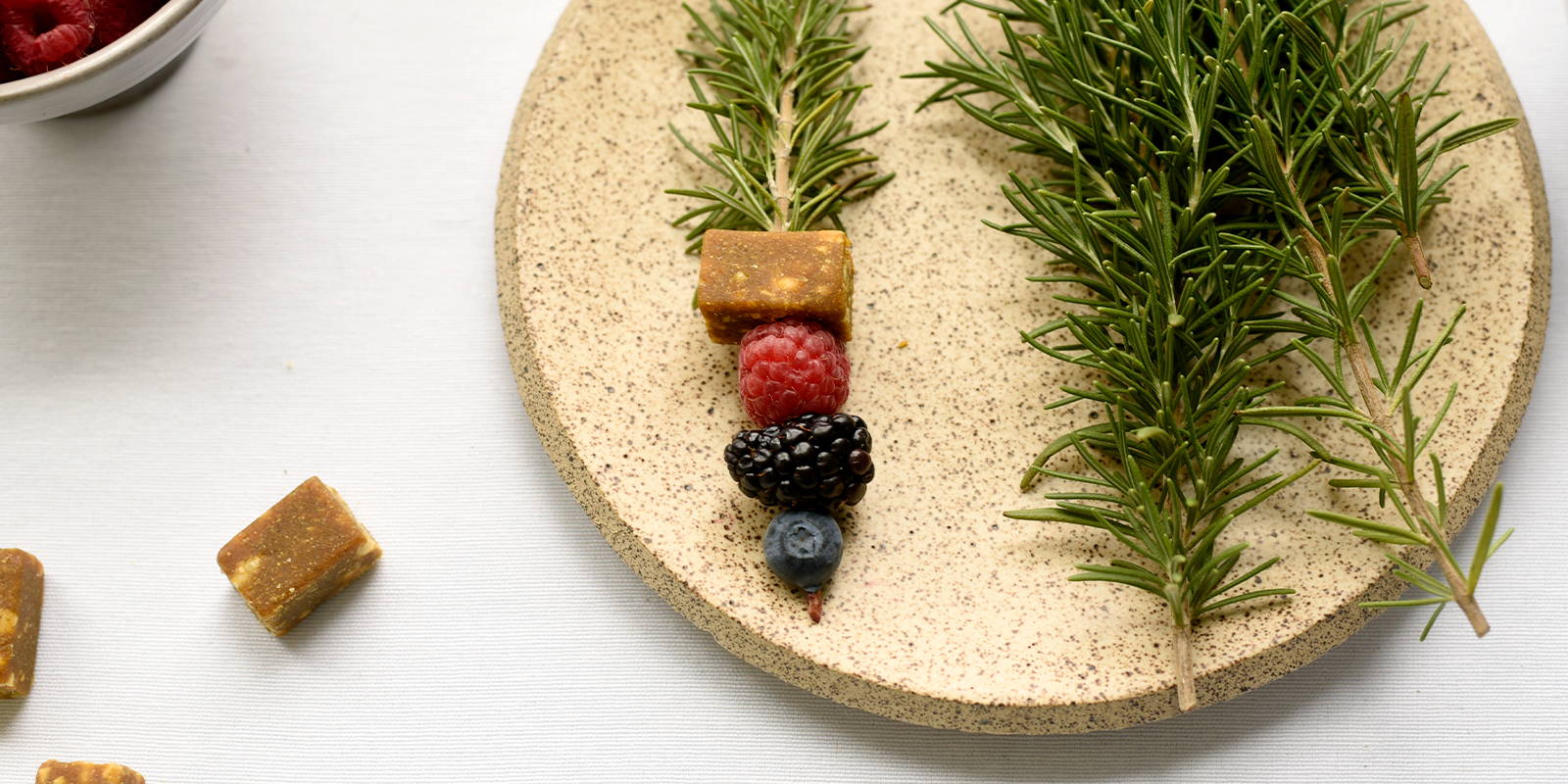 Finishing Your Grazing Board
1.  Assemble the grazing board with chilled cashew butter, rosemary skewers, and other additions.
2.  Serve and enjoy!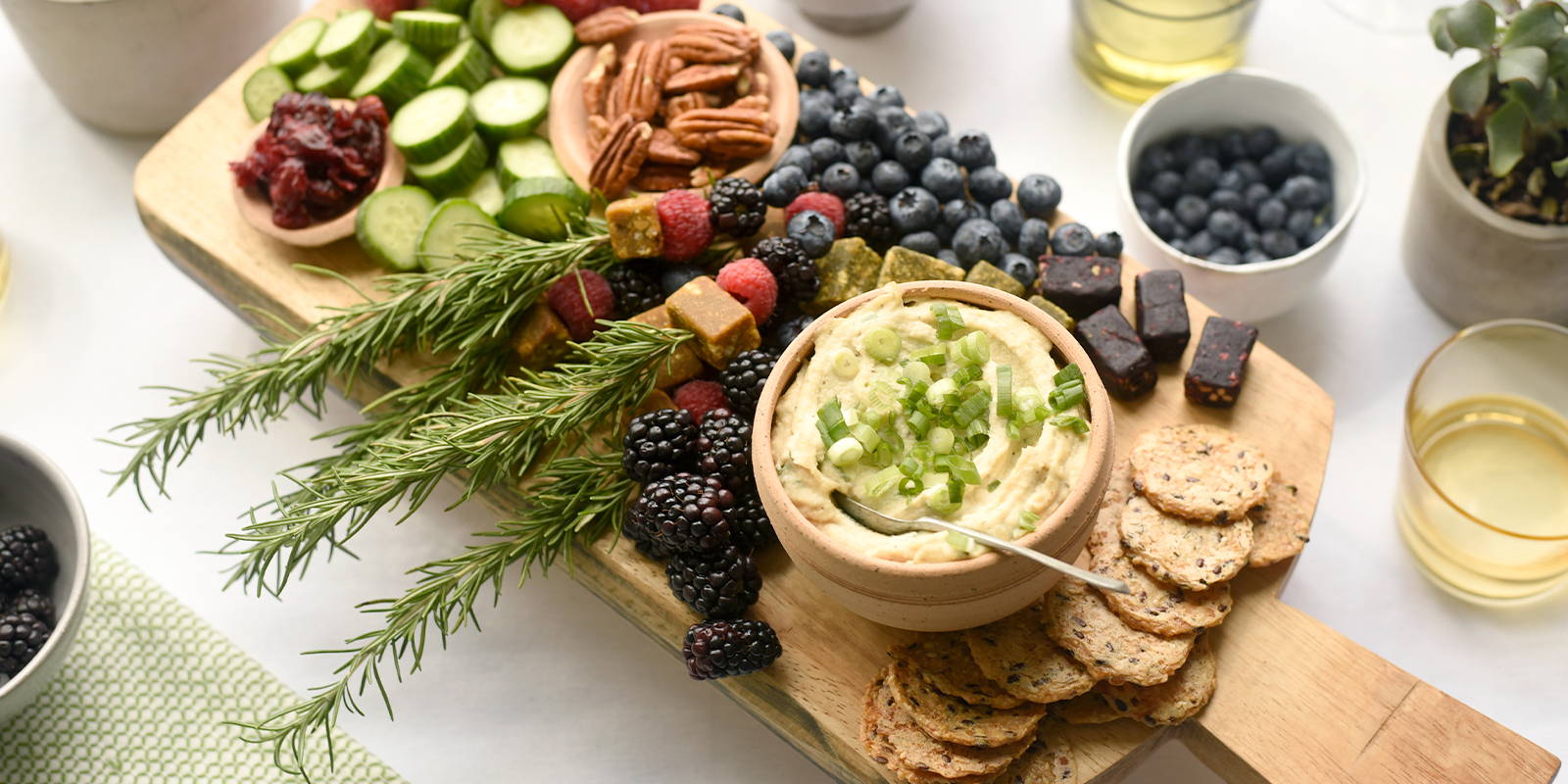 Place your bowls and ramekins on the platter first, then place your medium-sized ingredients in sections around them. Use smaller items to fill in any remaining gaps. Design with colors, textures, and contrasts in mind for added visual appeal.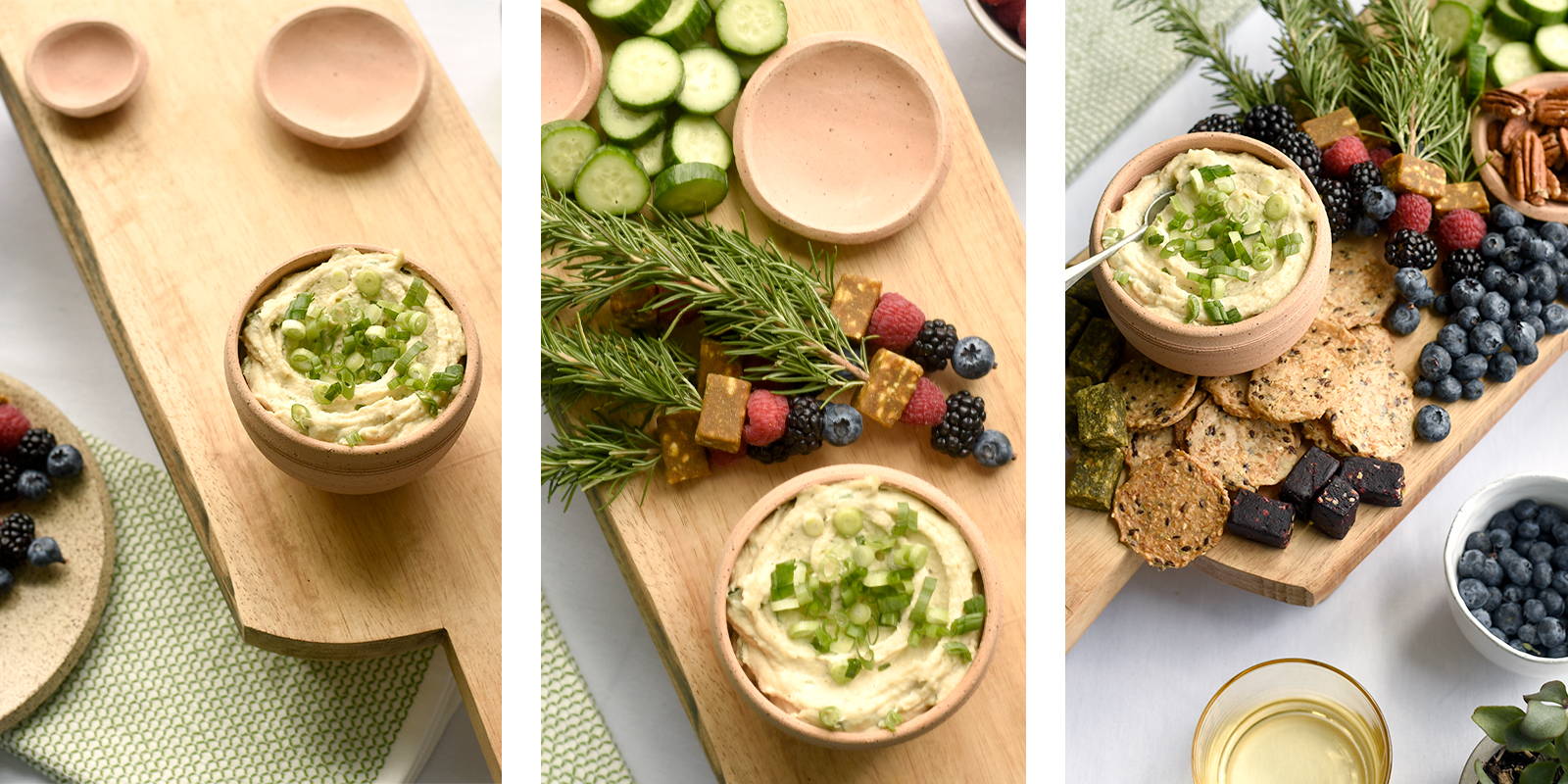 Did you make and customize this recipe? Well we'd love to see it! Be sure to snap a pic of your board, use #ZENBRecipes, and tag us on Instagram @ZENB_Life. Your recipe creation might inspire future ZENB recipes!

Looking for more recipes you can enjoy outdoors this season? Try our sweet potato veggie sliders — perfect for grilling on a nice summer evening.
---