Vegan Oktoberfest Party Board & Beer Pairing
Despite the name, Oktoberfest actually begins in late September, which means it's already the perfect time to pour some cold beers, gather loved ones for a hearty meal, and celebrate.
On this party board, your friends & family will discover a range of breads, crackers, nuts, and savory vegan treats, so everyone will find something to enjoy. And for dipping those tasty snacks, this Oktoberfest grazing board features a smoky vegan cheese dip that will shock everyone by how tasty it is.
No party board is complete without the proper beverage. Paired with a refreshing hefeweizen or other classic weiss beer, you'll sense a wonderfully wheaty flavor emerge with hints of fruit to complement the tastes of the board. Weiss beers are characterized by a strong presence of banana and clove, (even vanilla or bubblegum!), in the aroma and flavor. Cheers!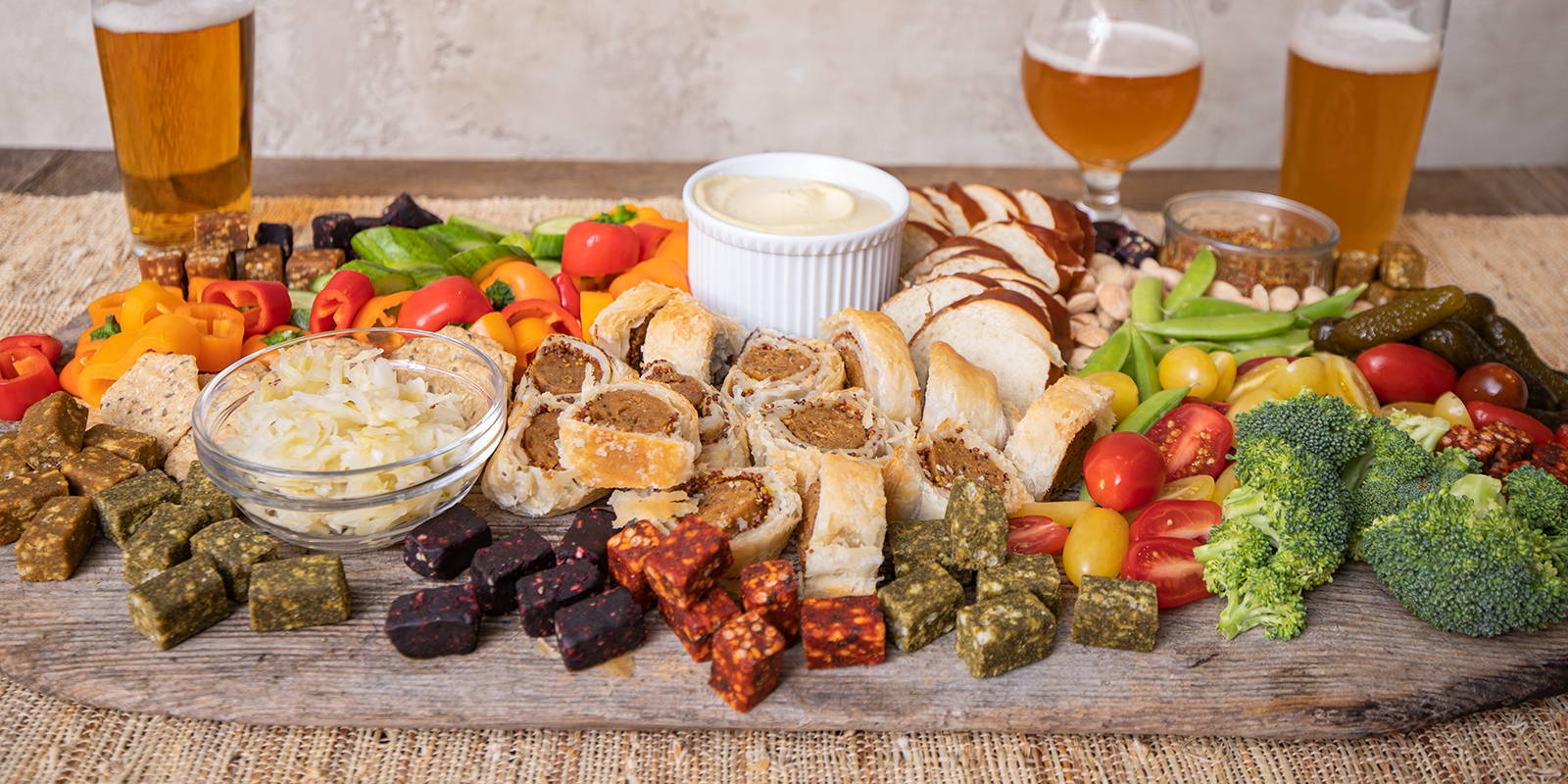 Vegan Sausage Bites with Mustard
Serves: 6
Prep Time: 30 minutes
Cook Time: 25 minutes
Total Time: 55 minutes
Tools
Food Processor or High-Speed Blender
Vegan Sausage Bites Ingredients
1  package vegan applewood smoked sausages, sliced into 16 rings 
1  package vegan puff pastry, thawed
1/2  cup whole grain mustard
Vegan Cheese Dip Ingredients
2  cups raw cashews
2  cups boiling water
1  lemon, juiced
3  tablespoons nutritional yeast
1  teaspoon garlic powder
Salt and pepper
Party Board Pairing Ingredients
Sauerkraut
Snap peas
Grape tomatoes
Cucumbers
Broccoli
Assorted peppers
Assorted ZENB Veggie Bites
Assorted sliced breads
Assorted crackers
Assorted pickled foods
Assorted mustards or other dips
Assorted nuts
1.  In a small bowl, add the raw cashews and boiling water. Allow to rest for 30 minutes until soaked and softened. Start the Vegan Sausage Bites while you wait.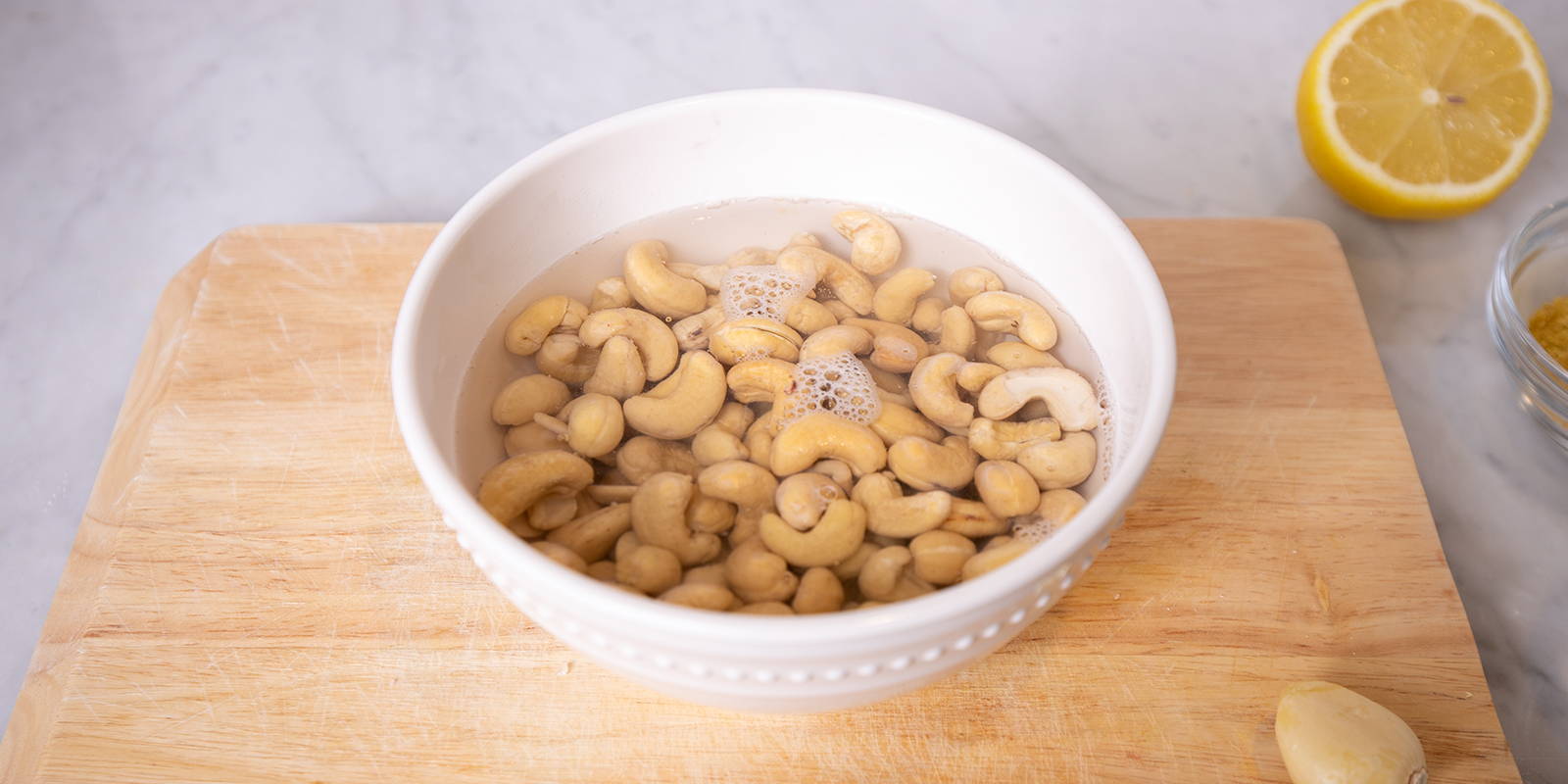 2.  Preheat oven to 425°F.
3.  Roll out the puff pastry and cut into 16 strips.
4.  Dollop the mustard onto one end of each strip and top each dollop with the slice of vegan sausage.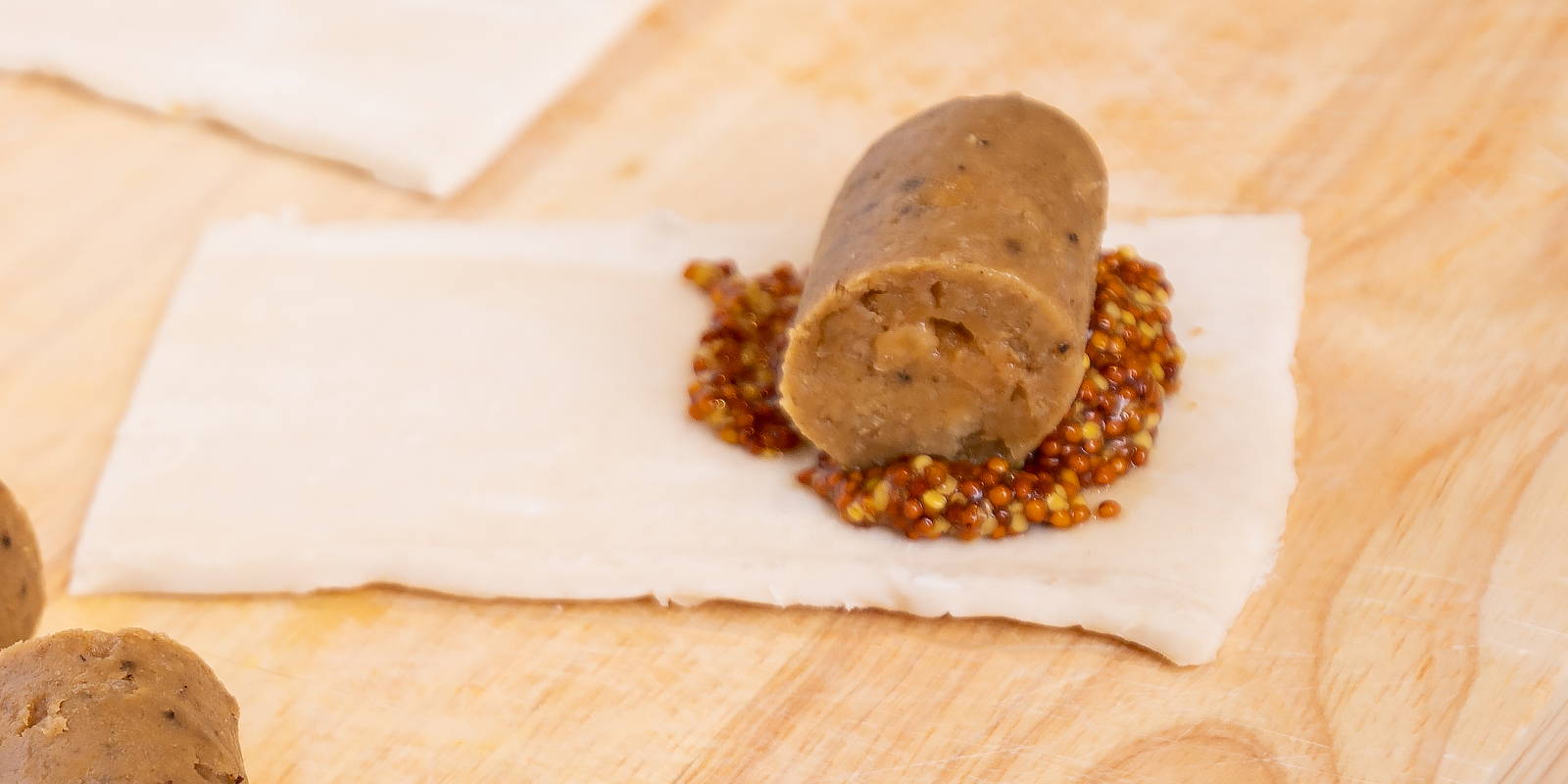 5. Roll into a blanket then place onto a sheet pan.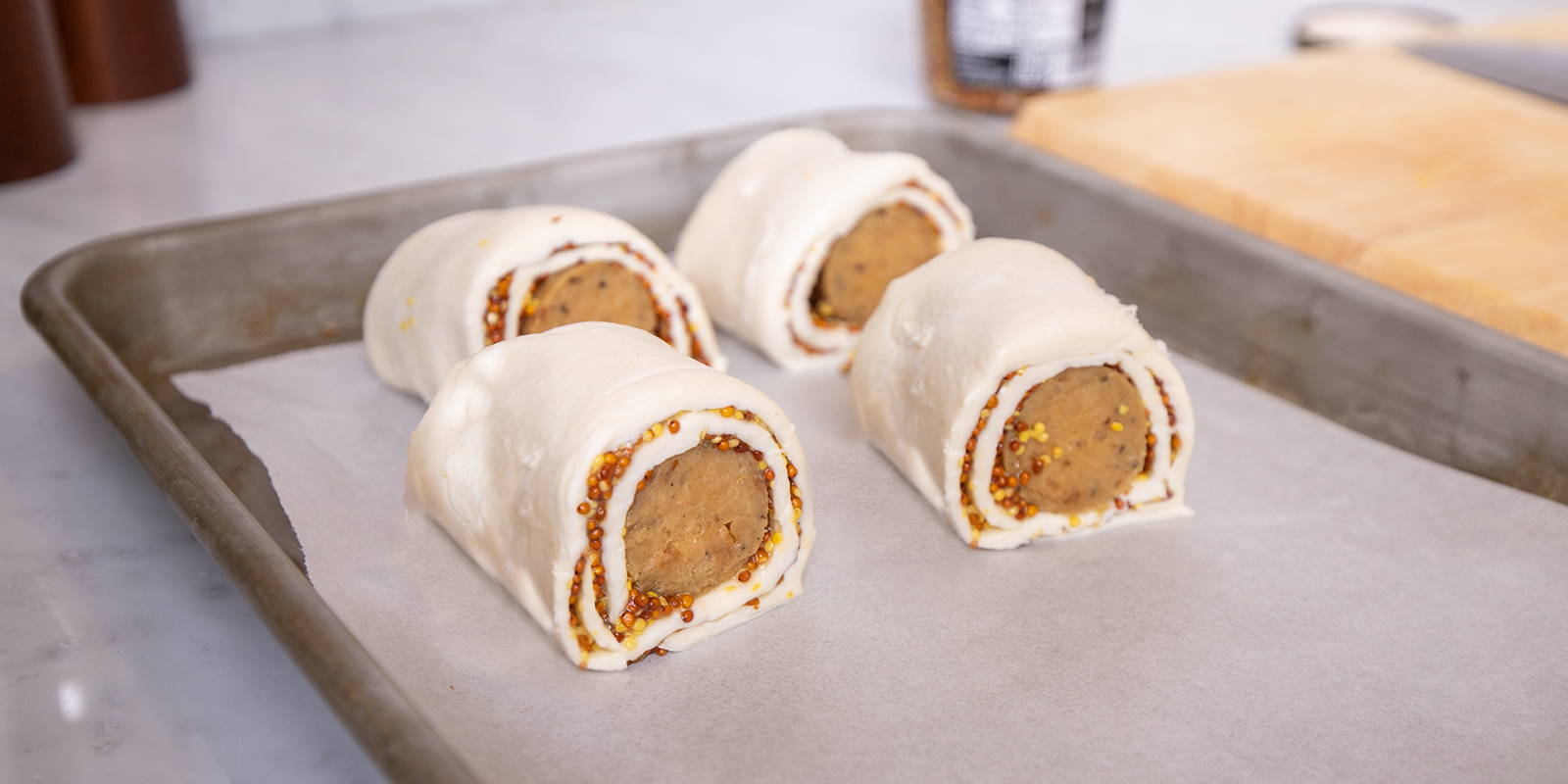 6. Transfer to the oven and bake for 25 minutes or until puffed and golden.
7.  While the Vegan Sausage Bites bake, drain and transfer the bowl of cashews to a food processor or high speed blender.
8.  Add remaining Vegan Cheese Dip ingredients to the food processor and blend until smooth and consistent.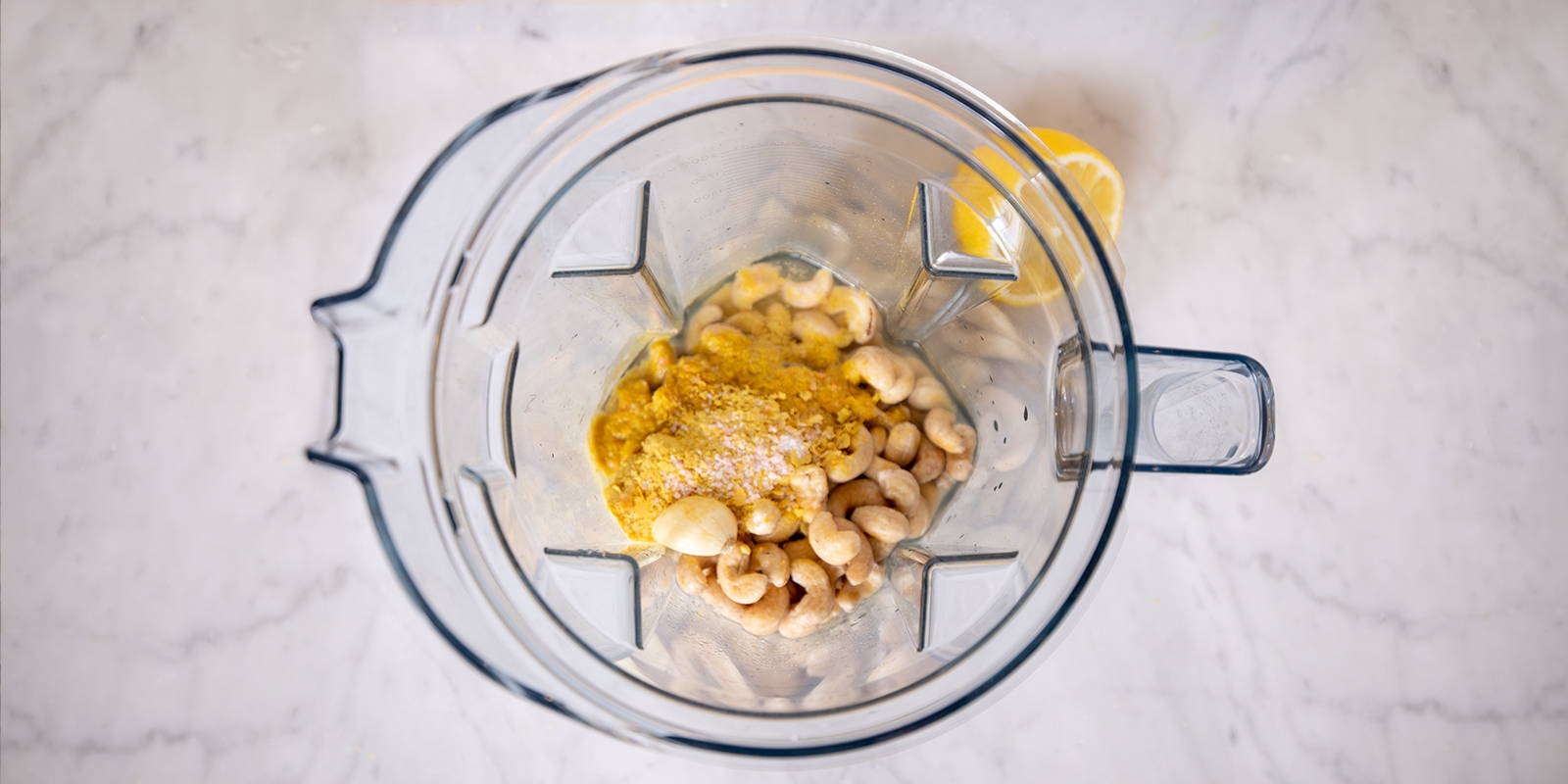 9.  Transfer Vegan Cheese Dip to a small bowl and serve on a large grazing board alongside the baked Vegan Sausage Bites.
10.  Complete your board by arranging our recommended ingredient pairings (like our ZENB Veggie Bites). Serve, share, and make memories!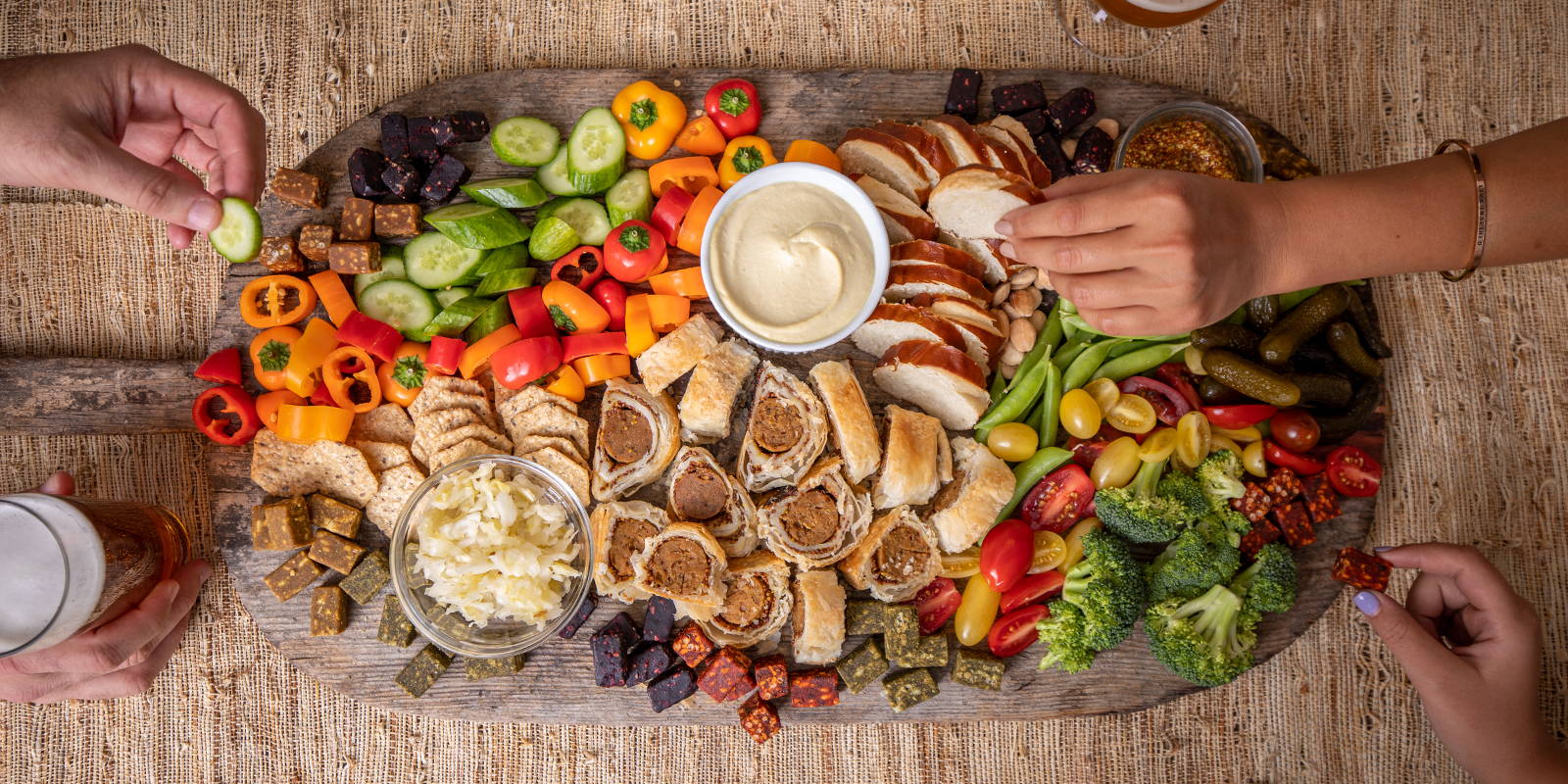 ● All out of vegan sausage? You can easily substitute it with cooked vegetables such as baked potato and roasted garlic (yum!). The vegan possibilities are endless.
●  Add spices like smoked paprika or lemon pepper to your Vegan Cheese Dip to incorporate some variety and make it your own!
● Customizing your board is easy. Simply prep vegetables and other vegan accompaniments in small bite-sized form and arrange to complete your Oktoberfest Party Board. Check out our Vegan Grazing Board with Cashew Cheese for tips on where to start when designing your delish board.
Did you make this or any of our other recipes? Share on Instagram using #ZENBRecipes and tag @ZENB_Life. We'll repost our favorites with our Plant Pals.
Fill out your Oktoberfest feast with more fun dipping options like our colorful veggie-packed ZENB Hummus Trio.
---