Vegan Chocolate Veggie Truffles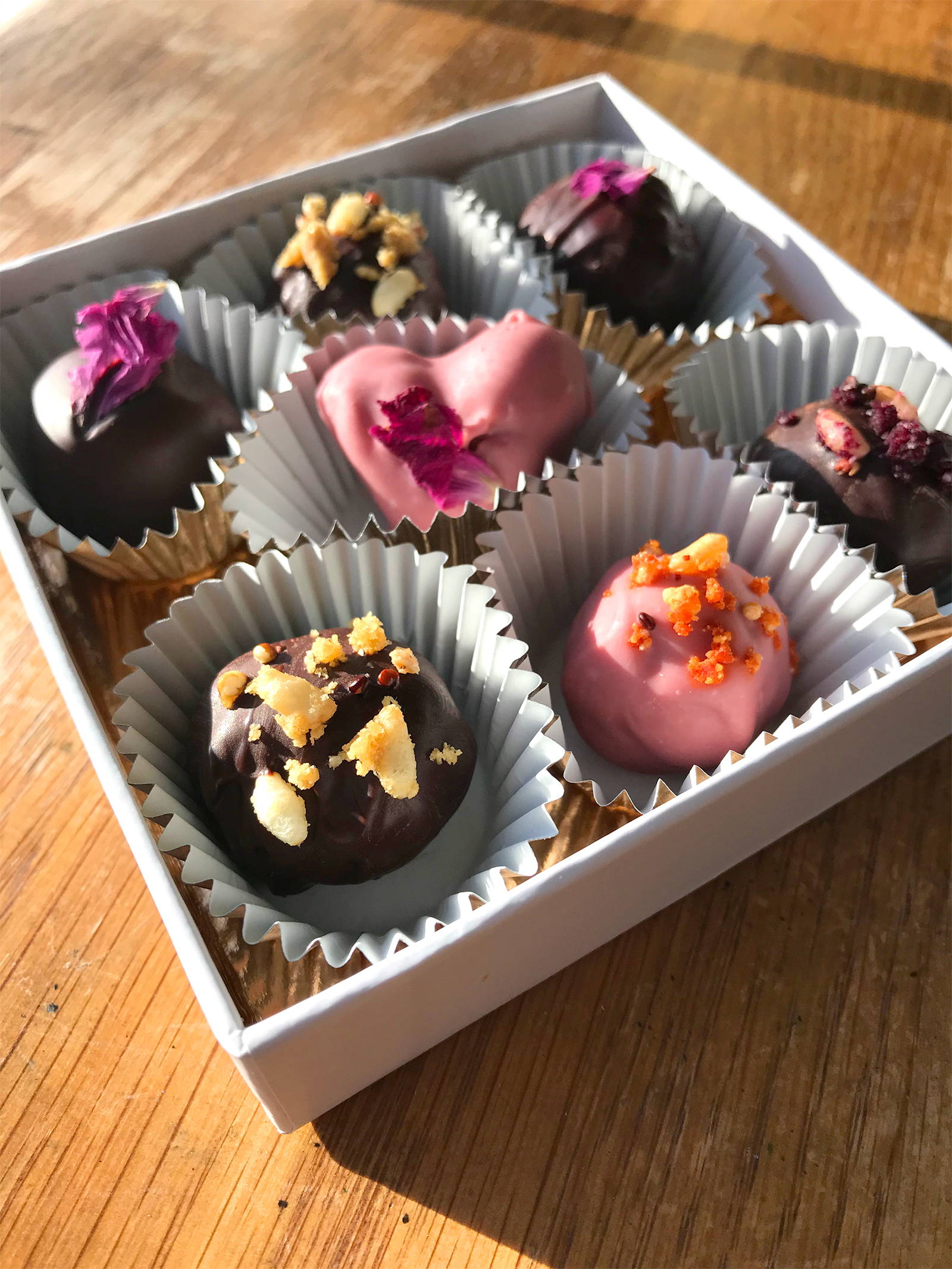 Switch up the traditional box of chocolates with this amazing new recipe: delicious, plant-based chocolate truffles. Using your favorite flavors of ZENB Veggie Bites and Sticks, you'll make a delicious, homemade treat to give your one-and-only on Valentine's Day. Or you can give them to yourself, just act surprised!

Check out the recipe below:

Vegan Chocolate Veggie Truffles
SERVES: 8
PREP TIME: 25 minutes
1  package any flavor ZENB Veggie Bites

1/4  cup blanched almond flour

1  tablespoon almond butter

4  ounces vegan dark chocolate, cut into 1-inch pieces

1  ZENB Veggie Stick, any flavor, crumbled

   Culinary-grade dried rose petals

1.  Process Veggie Bites and almond flour in a food processor until finely chopped. Add almond butter and pulse until mixture is combined.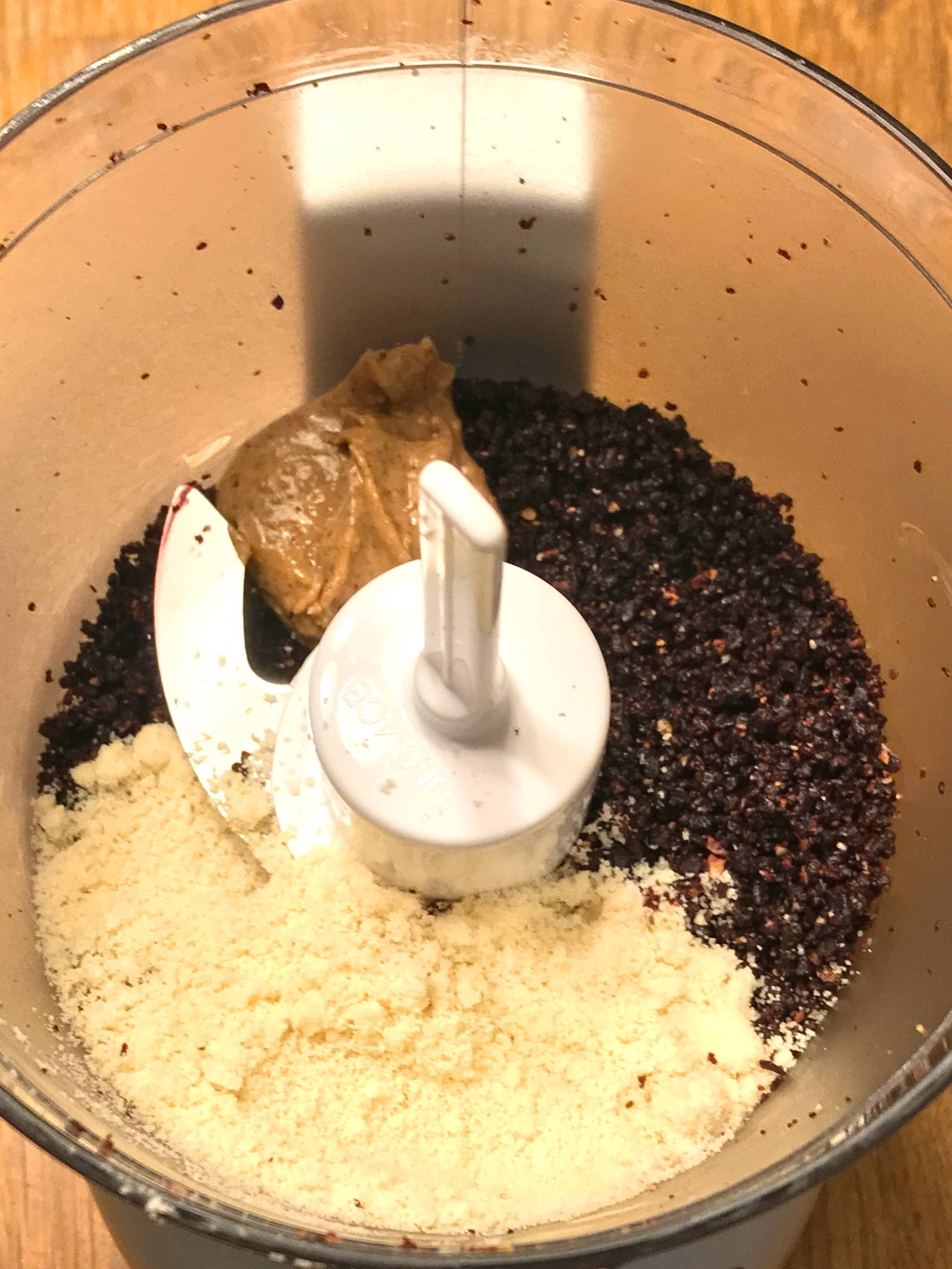 2.  Roll mixture into 8 balls, about 1 tablespoon each.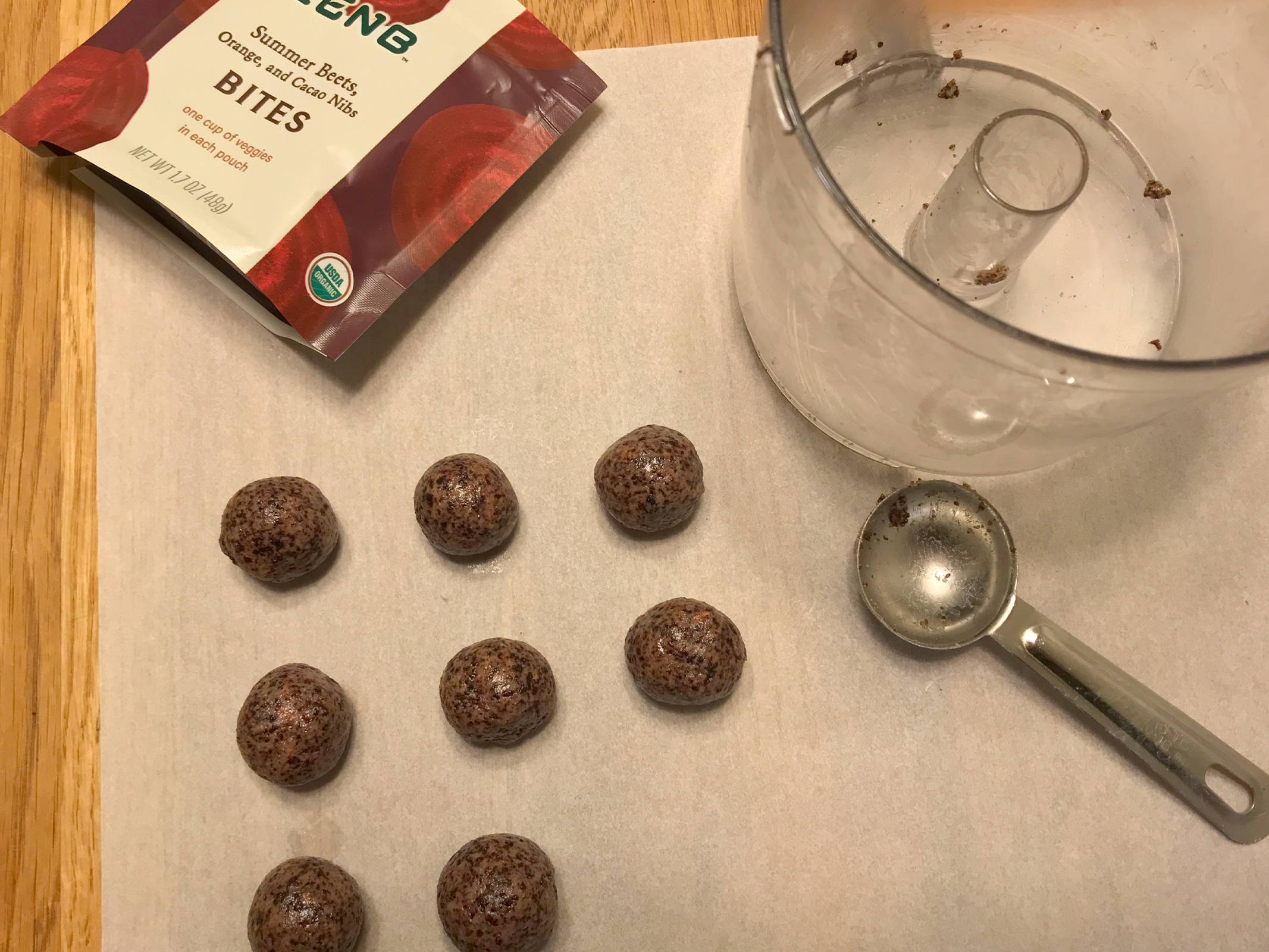 3.  Place chocolate in small, deep microwave safe bowl.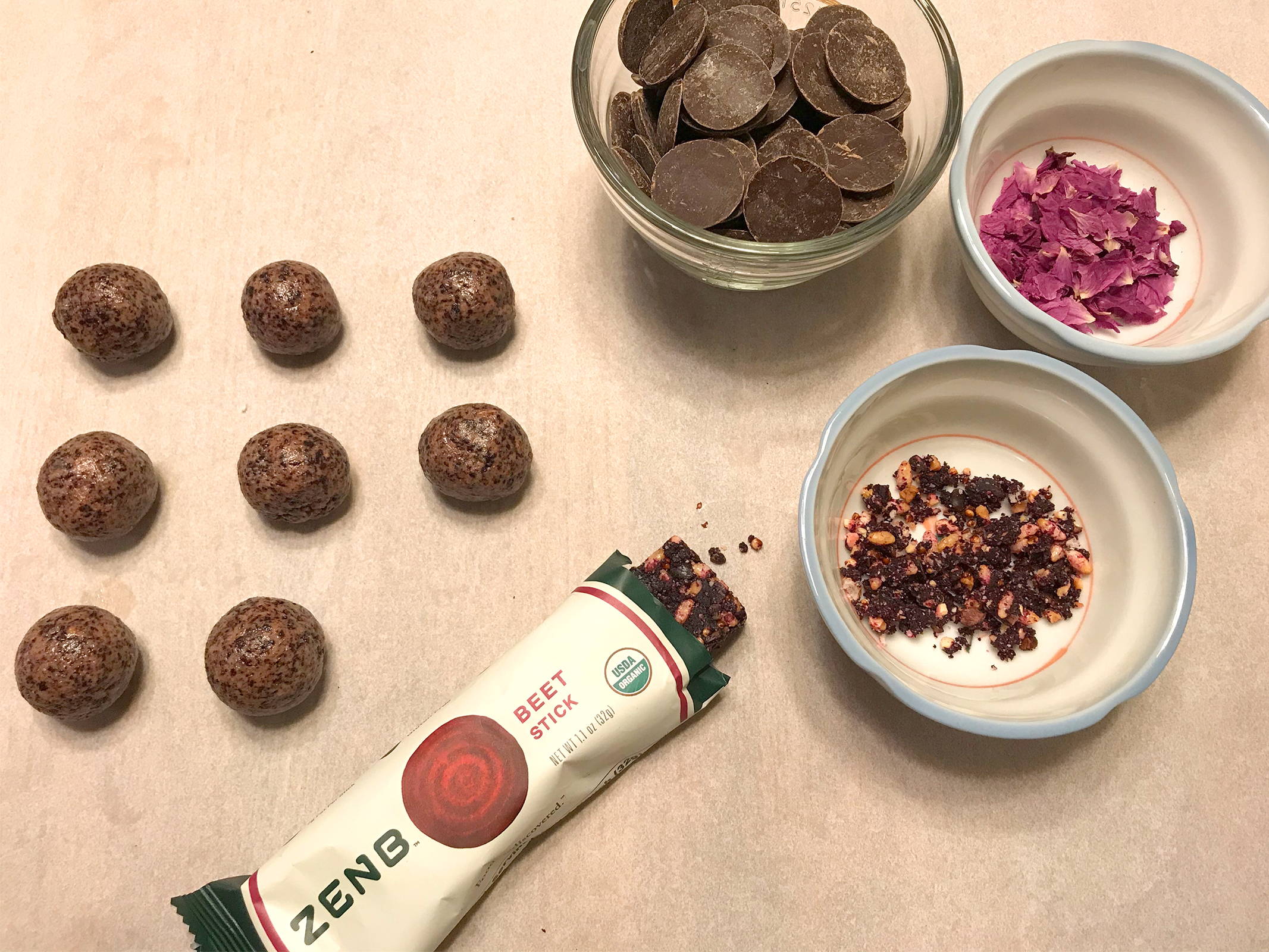 4.  Cook on 50% power for 1 to 1-1/2 min., stirring every 30 seconds until the chocolate is just melted. Depending on microwave strength, you may need to add or reduce time. Smaller and thinner pieces of chocolate will melt quickly, reducing the chances of scorching.
5.  Cool slightly while stirring. We've done this with a simple hand fan or by fanning a small cutting board over the chocolate to get cool air in it.

6. Dip ball in melted chocolate and allow excess to drip off before placing on parchment.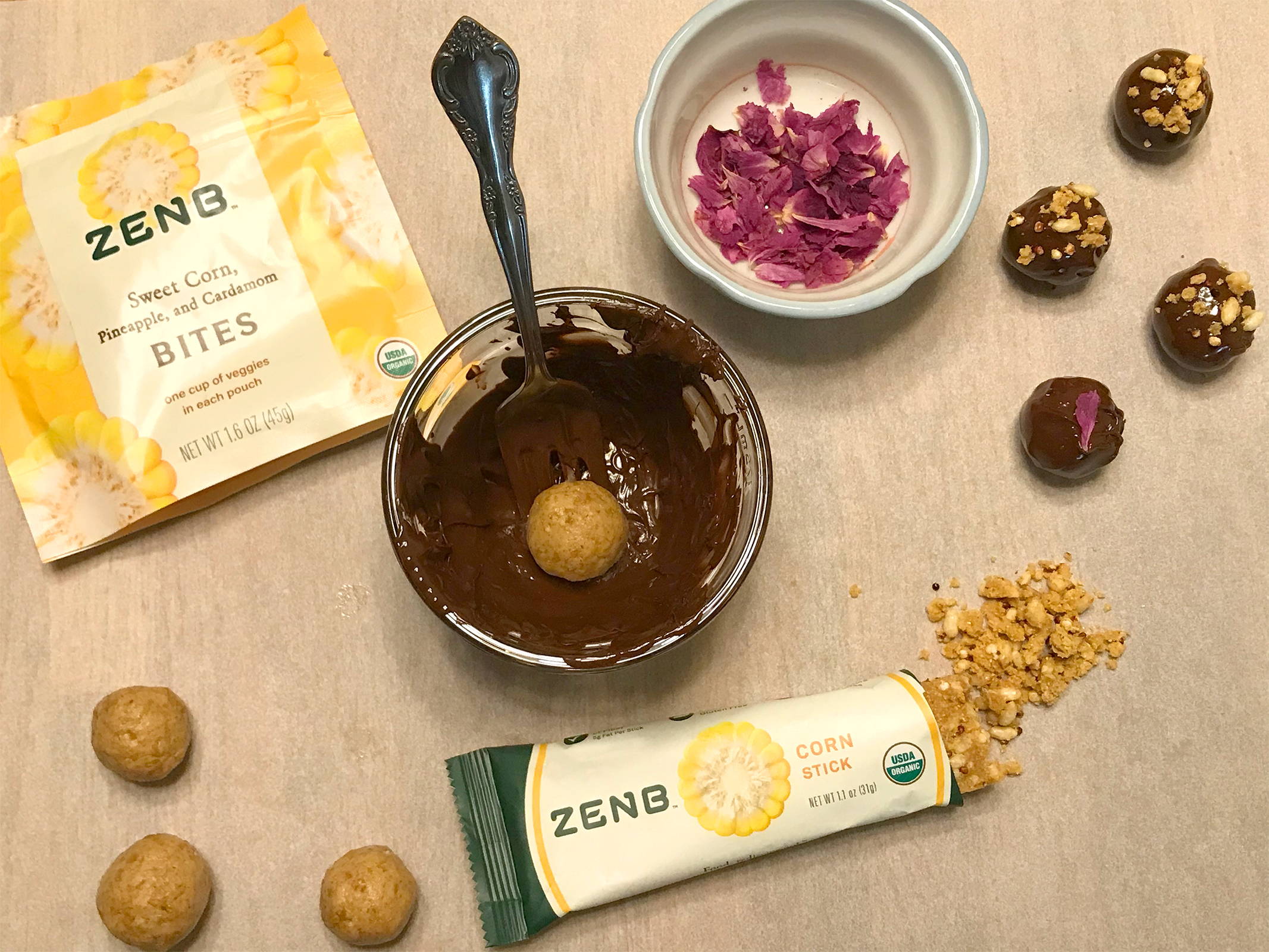 7.  Repeat with remaining balls.
8.  Garnish tops with crumbled Stick crumbs or rose petals.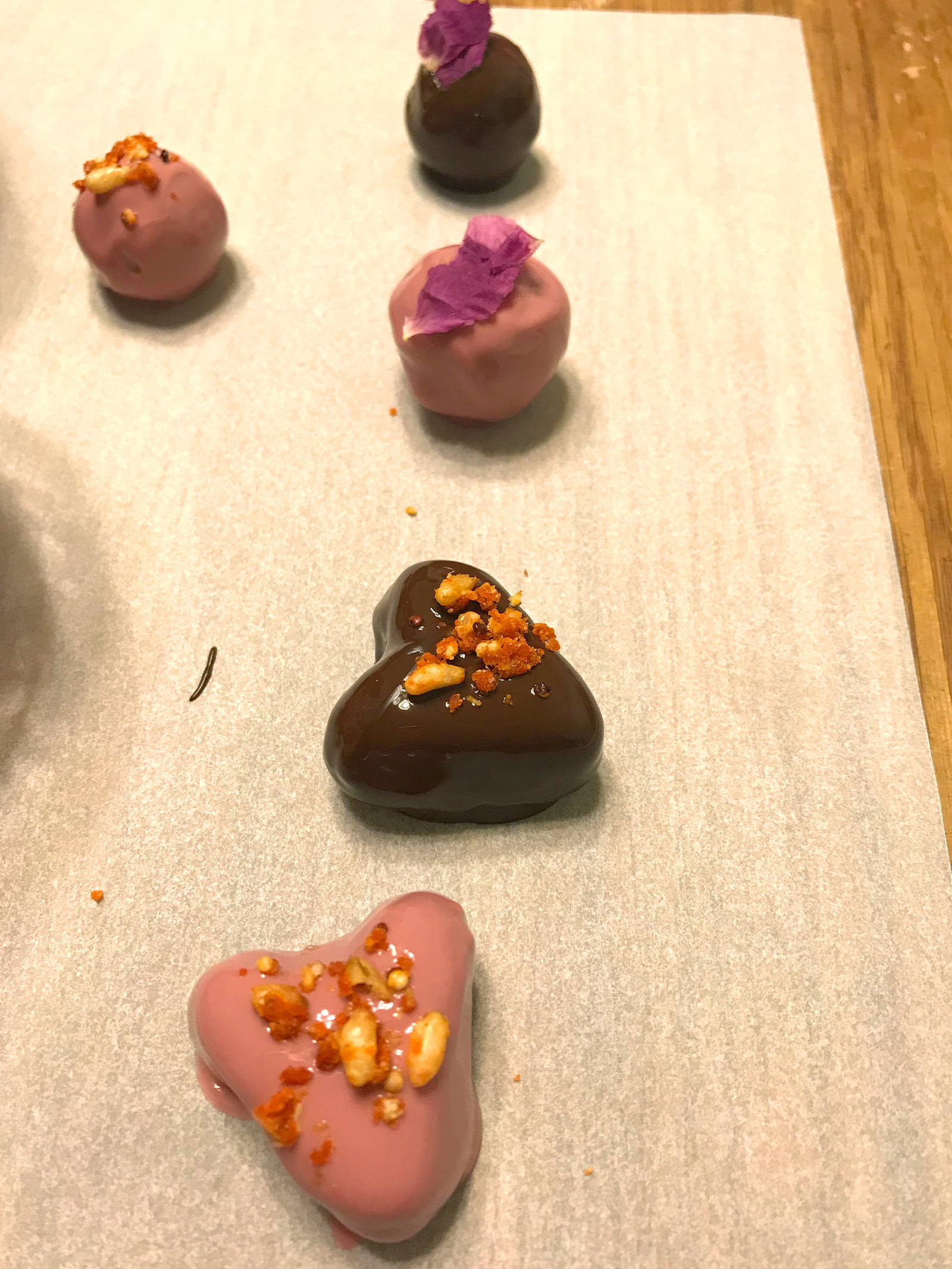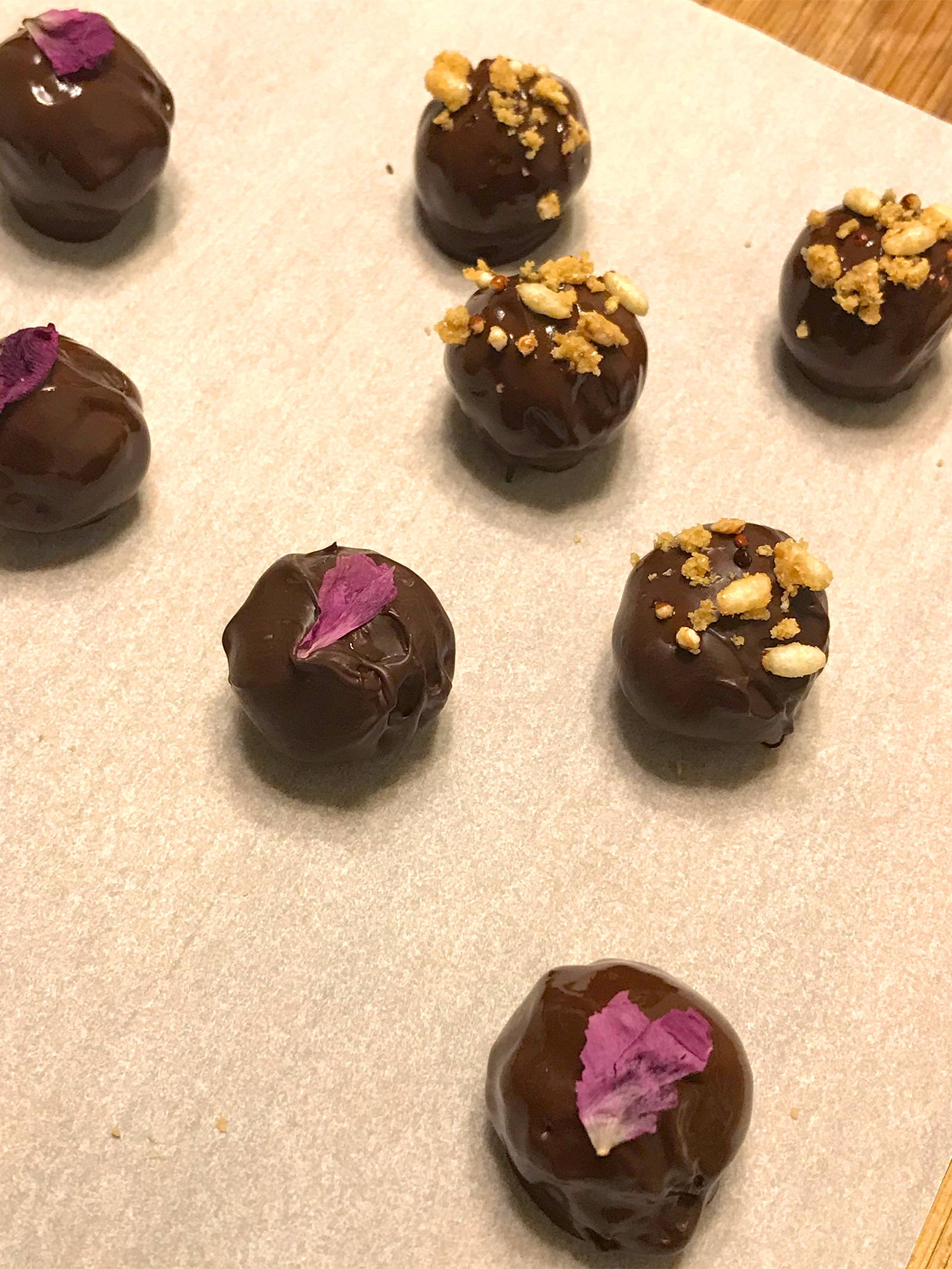 9.  Refrigerate in covered container until set.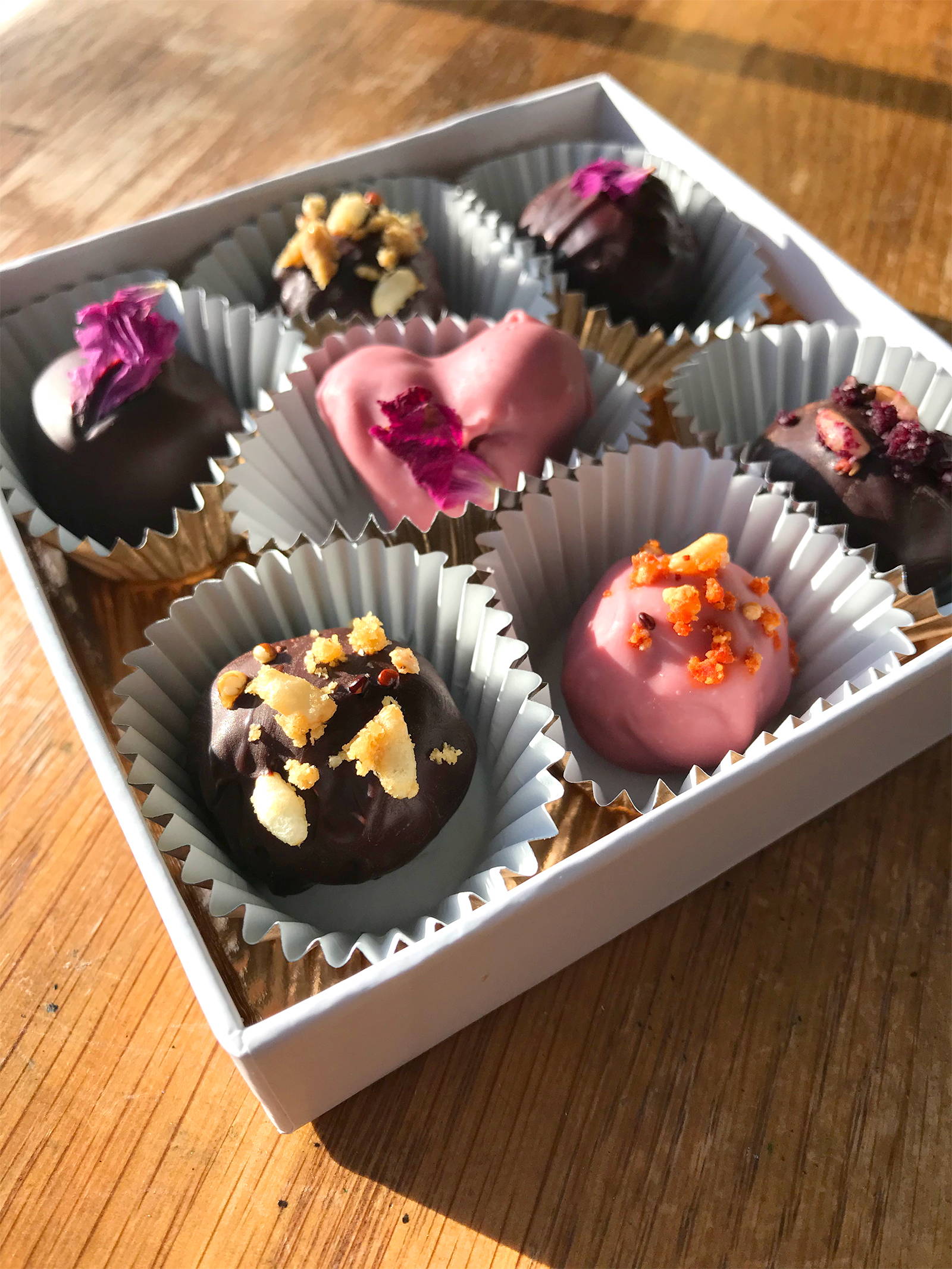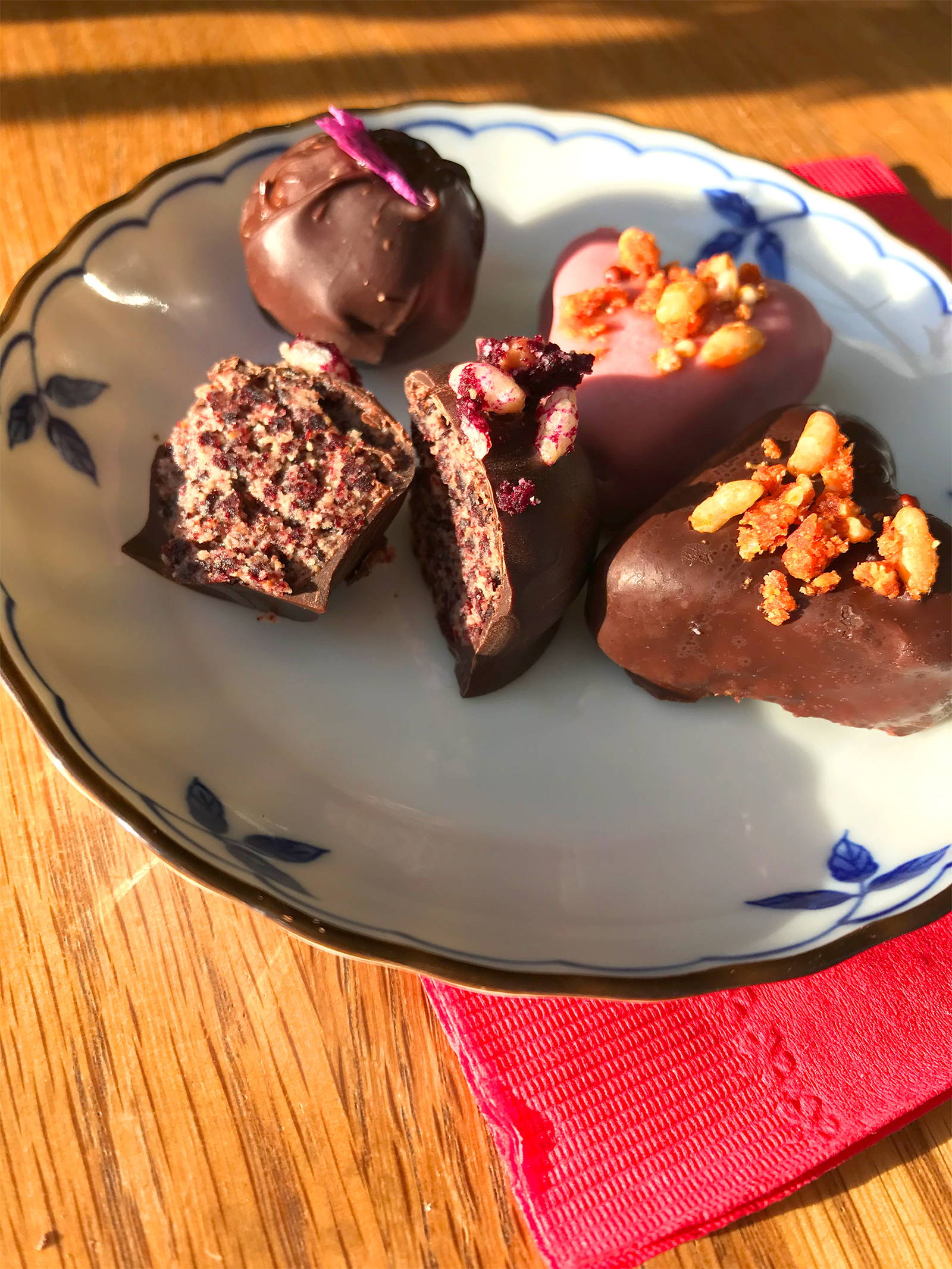 ●  Culinary-grade dried rose petals and vegan-friendly chocolate are available in a variety of colors online or at a well-stocked grocery store.
●  For a more festive touch, form the centers into heart shapes before dipping.

---