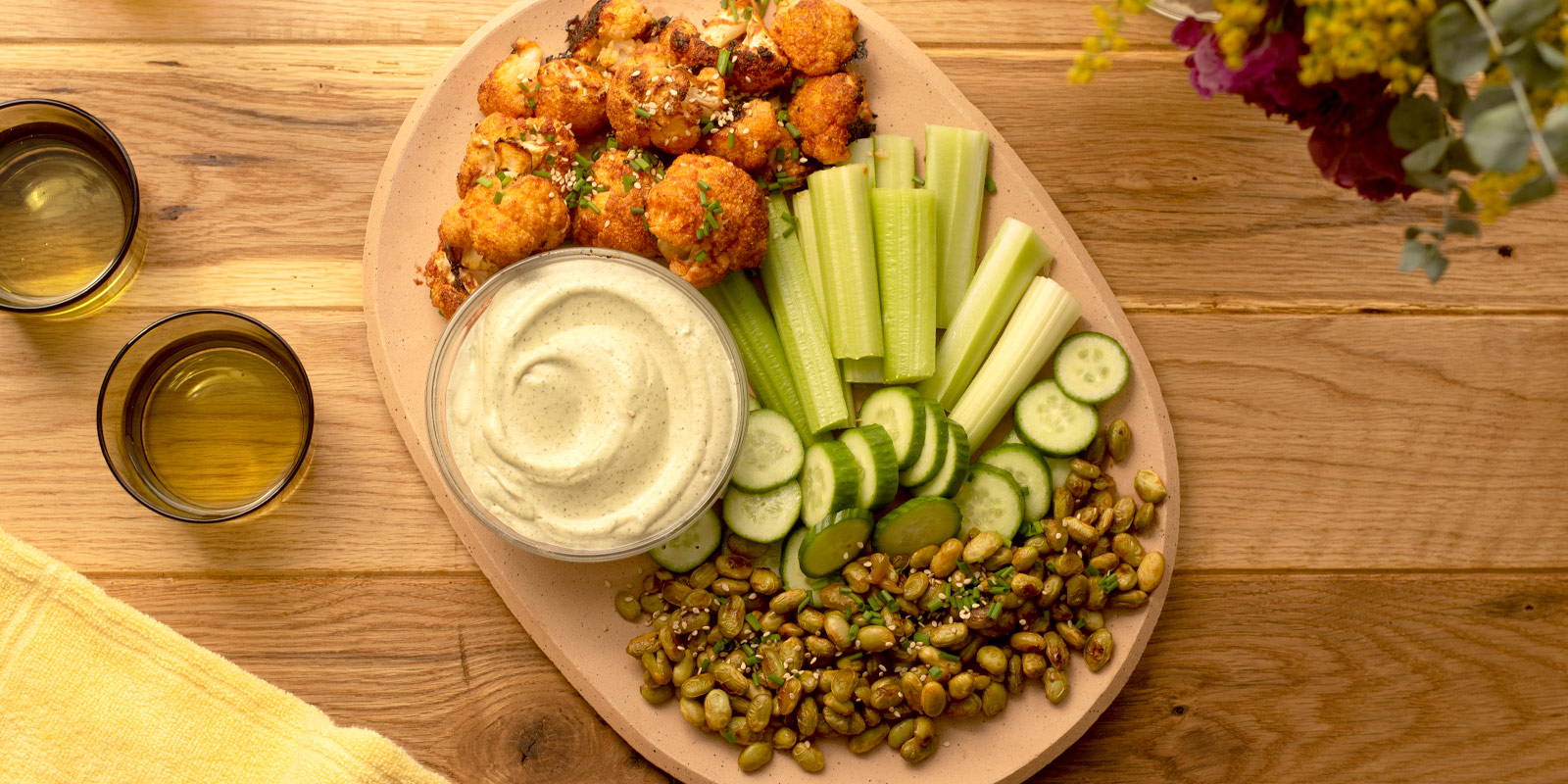 For this dish, we're going to keep our wings plant-based and bring in our good friend cauliflower. Like tofu, it has a great texture and absorbs the flavor of your sauce or marinade. The veggie goodness doesn't stop there either, cauliflower is high in B-vitamins and a good source of fiber.
This Vegan Cauliflower Buffalo Wings recipe is sure to be a hit with everyone at your table or around the grill, especially when paired with a delicious side of BBQ-sauce edamame and vegan cashew ranch dip. So grab your apron and let's get cooking!
Vegan Cauliflower Buffalo Wings & BBQ Edamame
Serves: 6
Prep time: 20 minutes
Cook time: 25 minutes
Total time: 45 minutes
Cauliflower Wings
1 head cauliflower, cut into florets
1/4 cup buffalo sauce
1/4 cup olive oil
Salt and pepper
BBQ Edamame
3 cups fresh or frozen edamame beans, thawed
1/4 cup barbecue sauce
Olive oil, left over from cauliflower wings
Salt and pepper
Cashew Ranch
1 1/2 cups raw cashews
2 cups water
1 lemon, juiced

2 teaspoons apple cider vinegar
1 garlic clove
2 teaspoons dried dill
3 teaspoons onion powder
Salt and pepper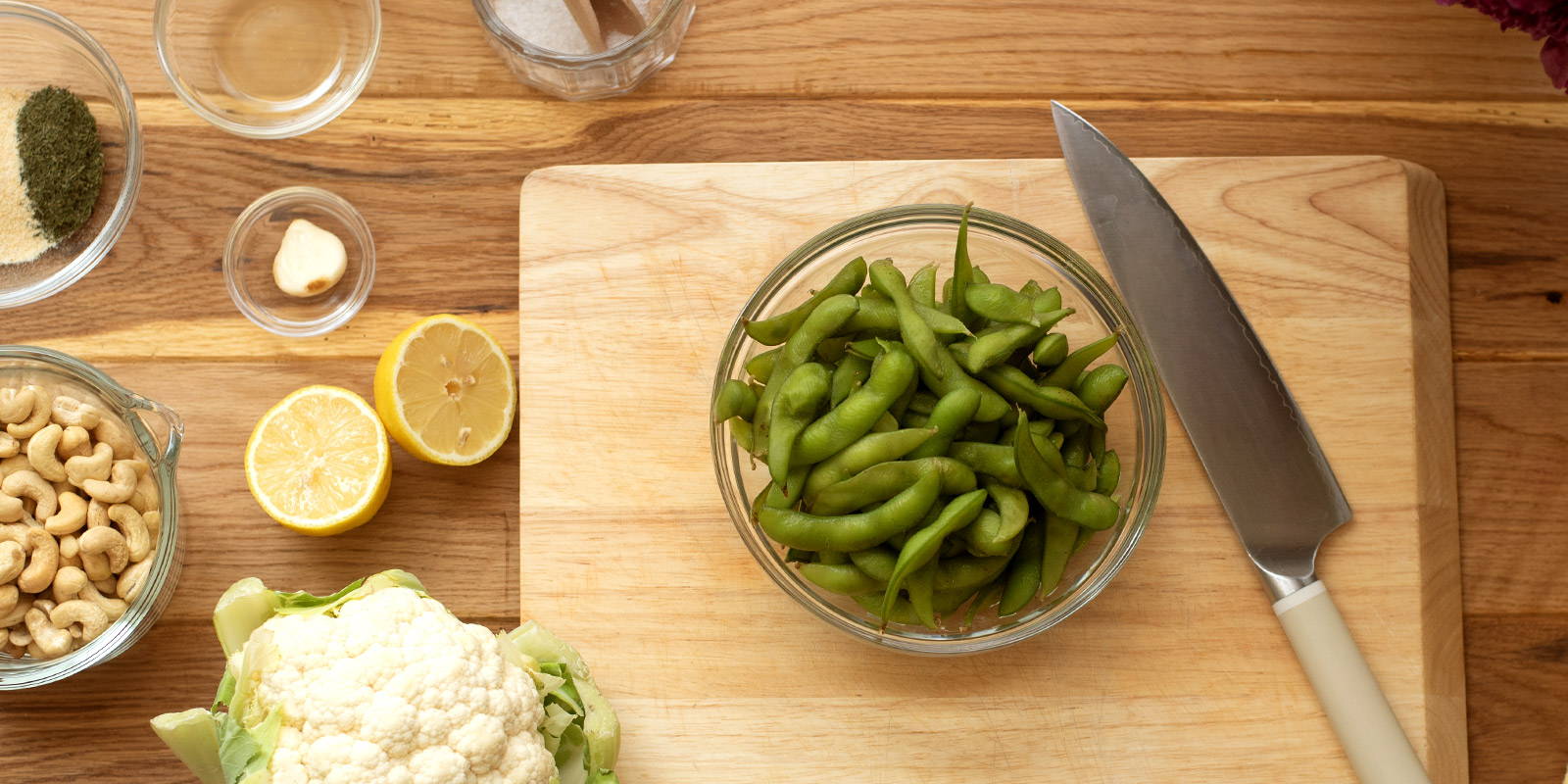 1. Preheat oven to 450°F.
2. In a large bowl, toss the cauliflower florets with buffalo sauce, ⅛ cup olive oil, and salt & pepper. Stir until well coated.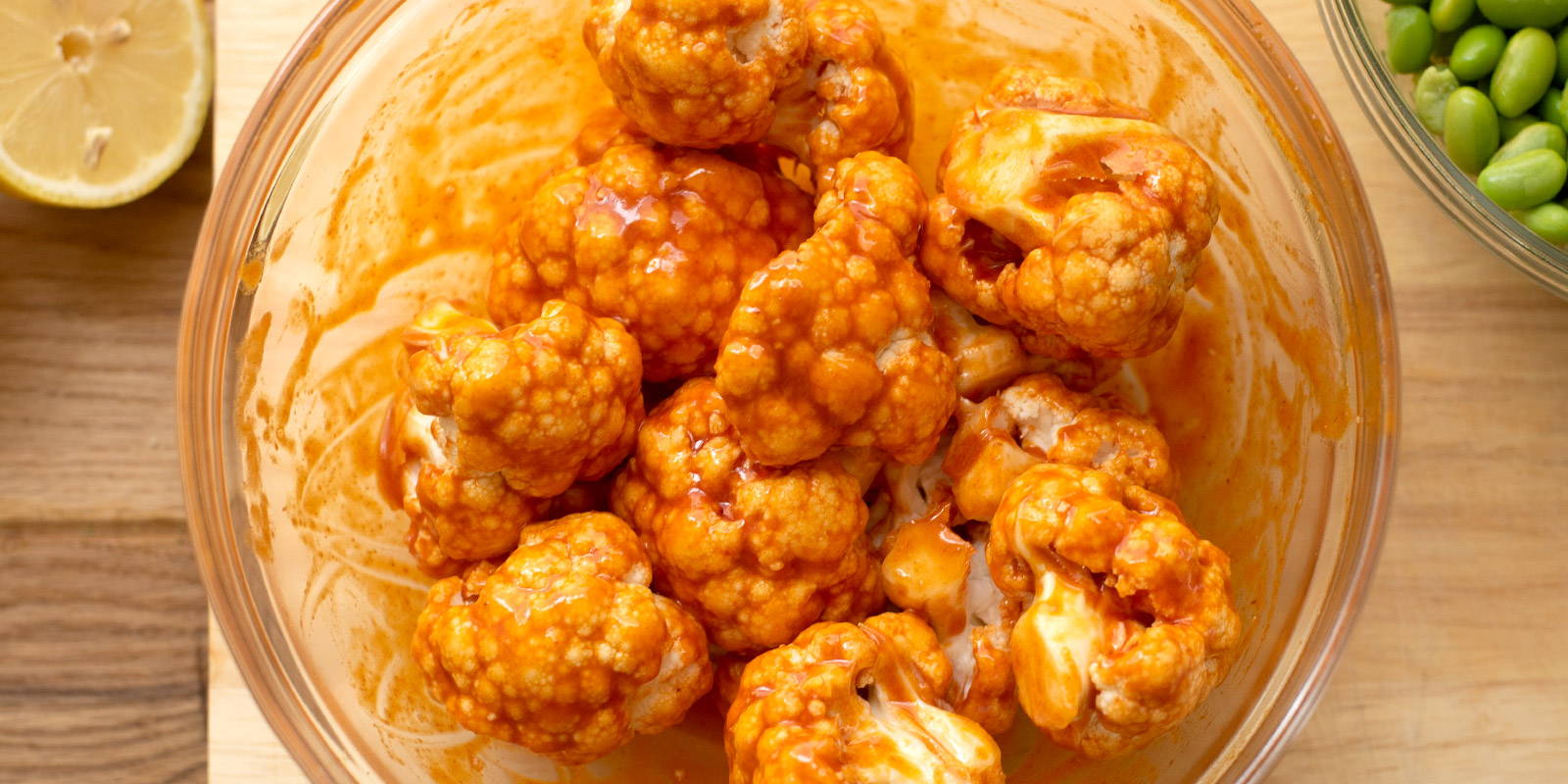 3. In a separate large bowl, toss the edamame with barbeque sauce, remaining olive oil, salt and pepper. Stir until well coated.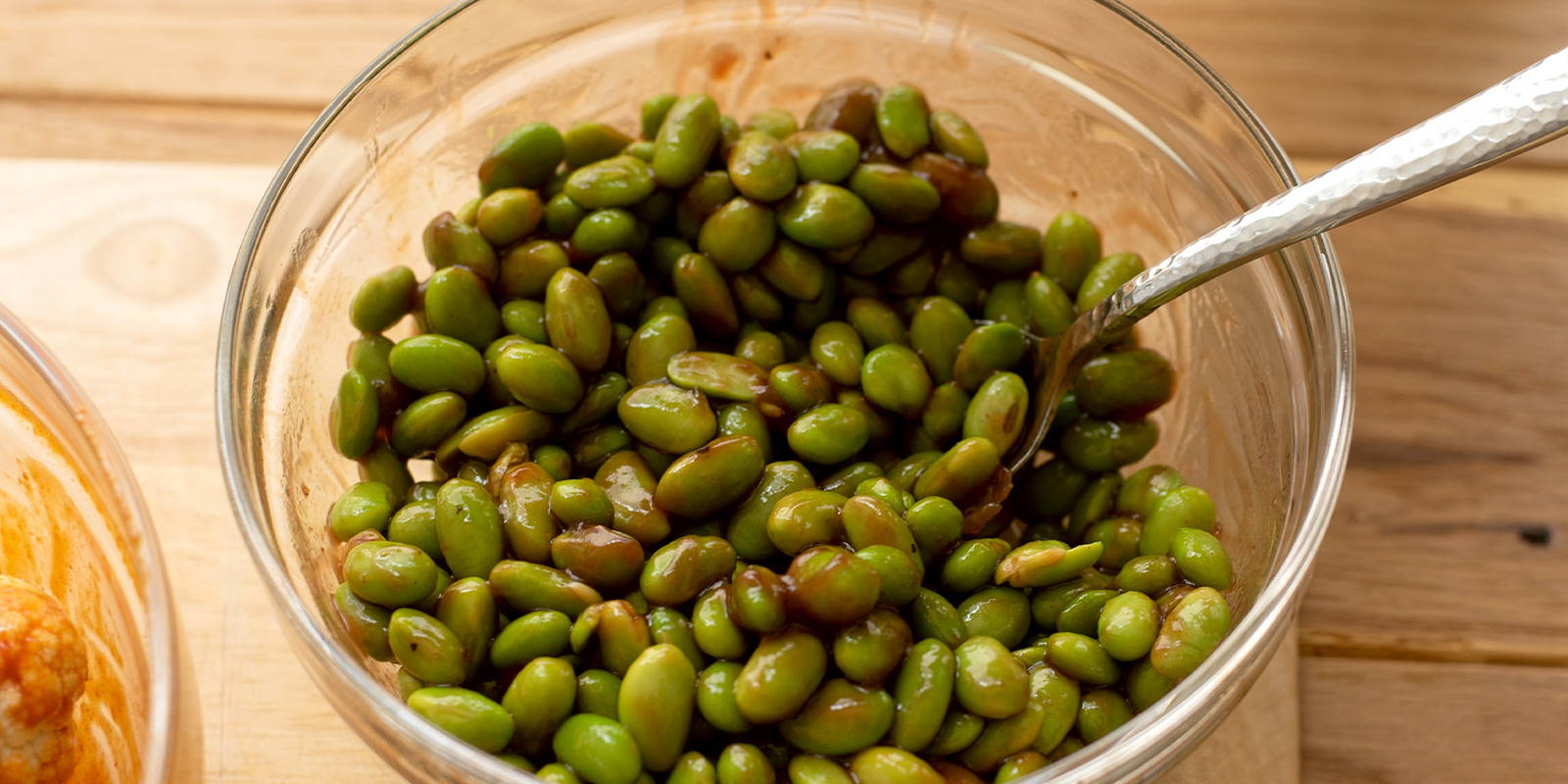 4. Transfer the cauliflower and edamame onto their own parchment lined baking sheet and bake for 25 minutes or until fork-tender and browned.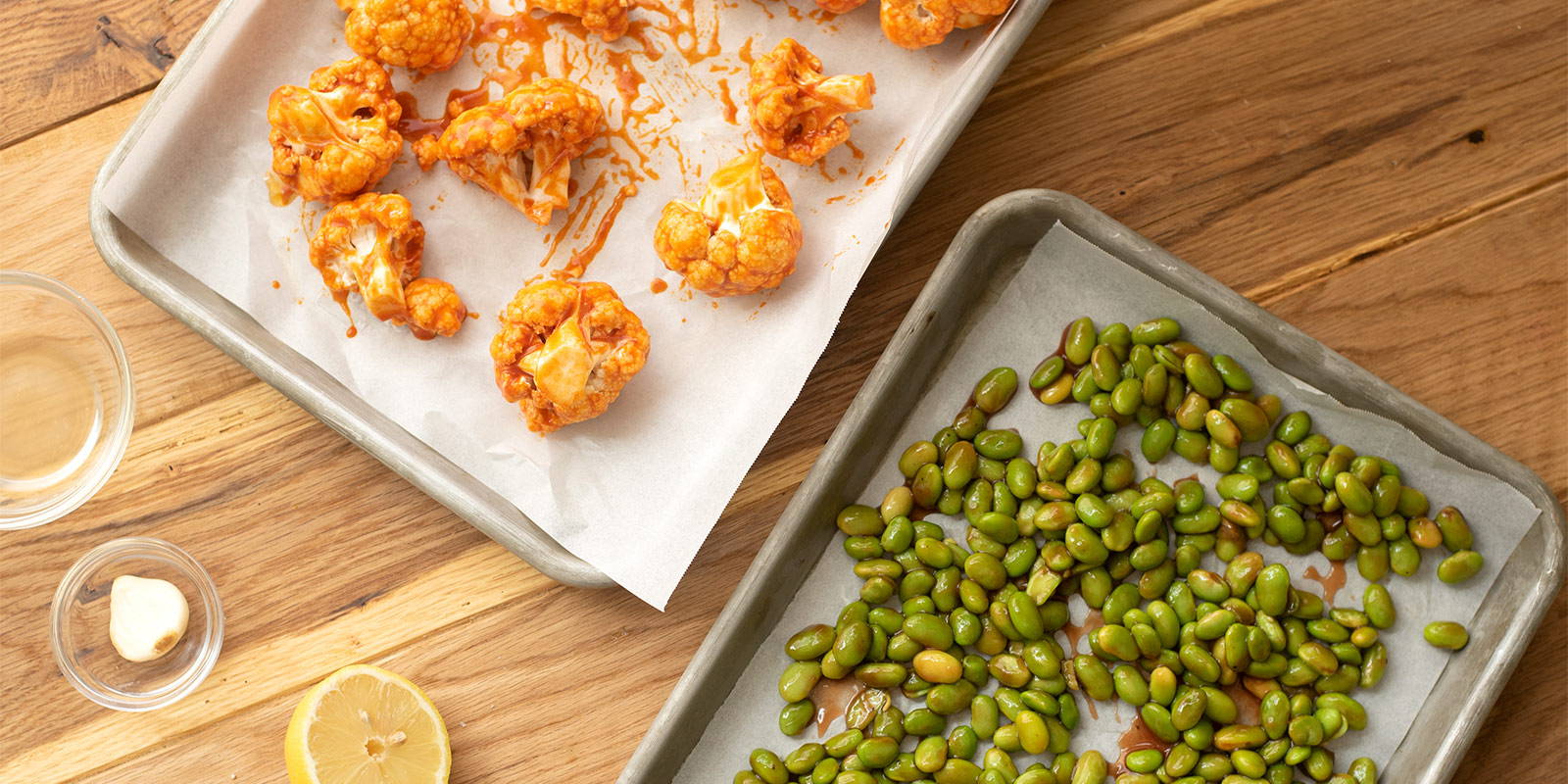 5. While "wings" bake, boil water for cashew ranch.
6. In a small bowl, add the cashews and pour the boiling water over them. Allow to rest and absorb for 15 minutes.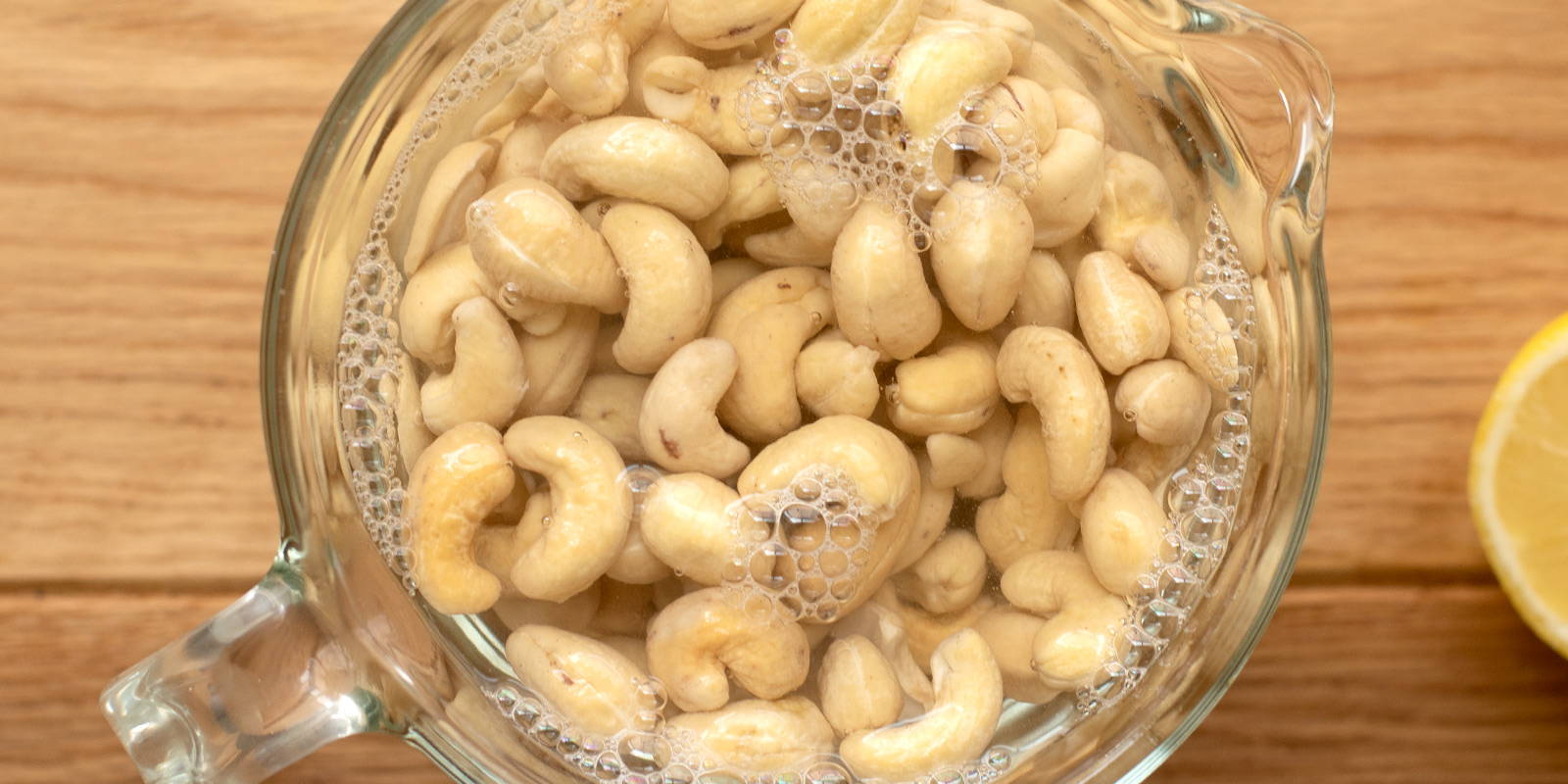 7. In a blender, combine cashews, lemon juice, apple cider vinegar, garlic clove, dill, onion powder, and salt & pepper.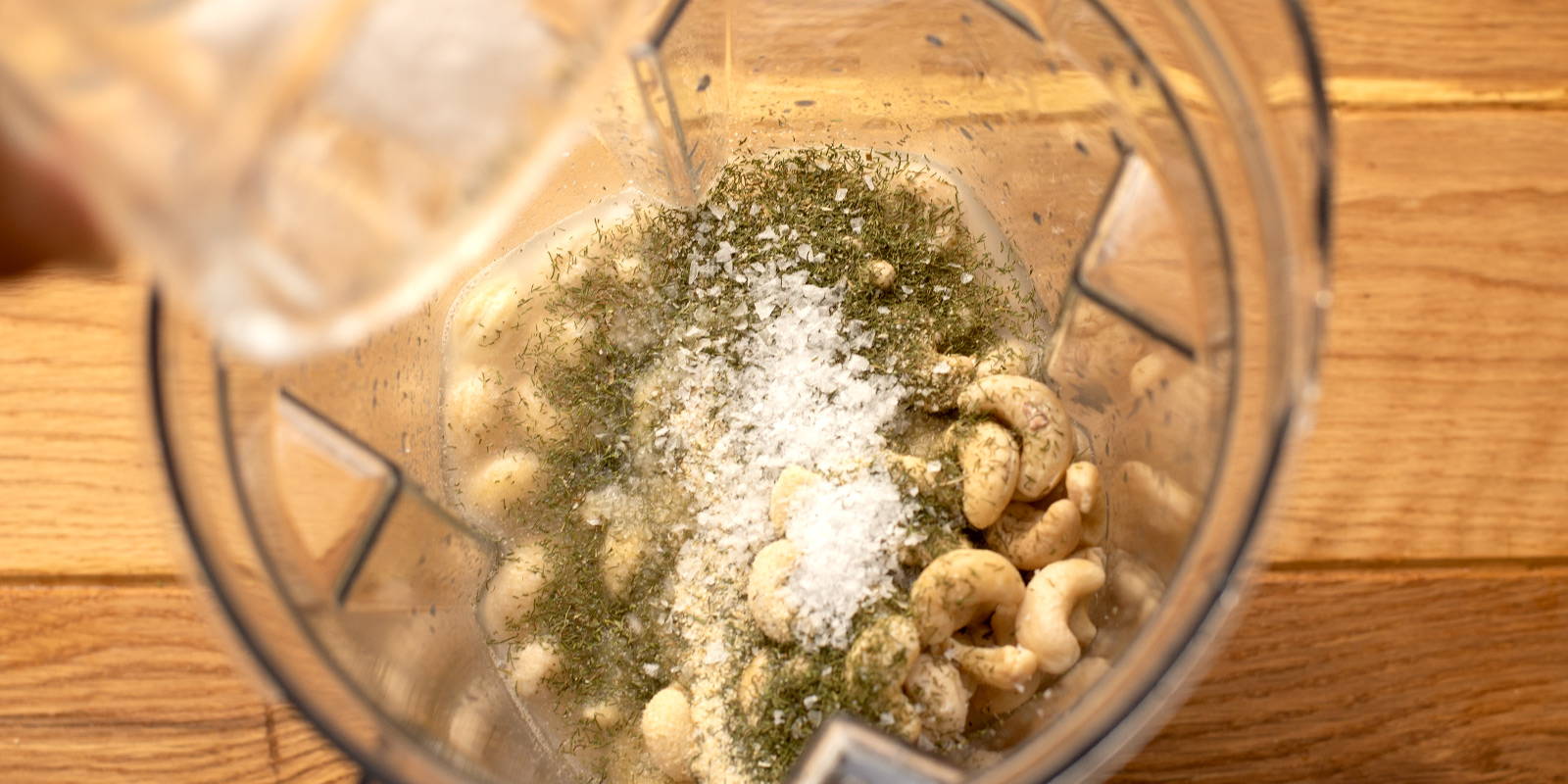 9. Transfer to a small dish or bowl and pair alongside the "wings."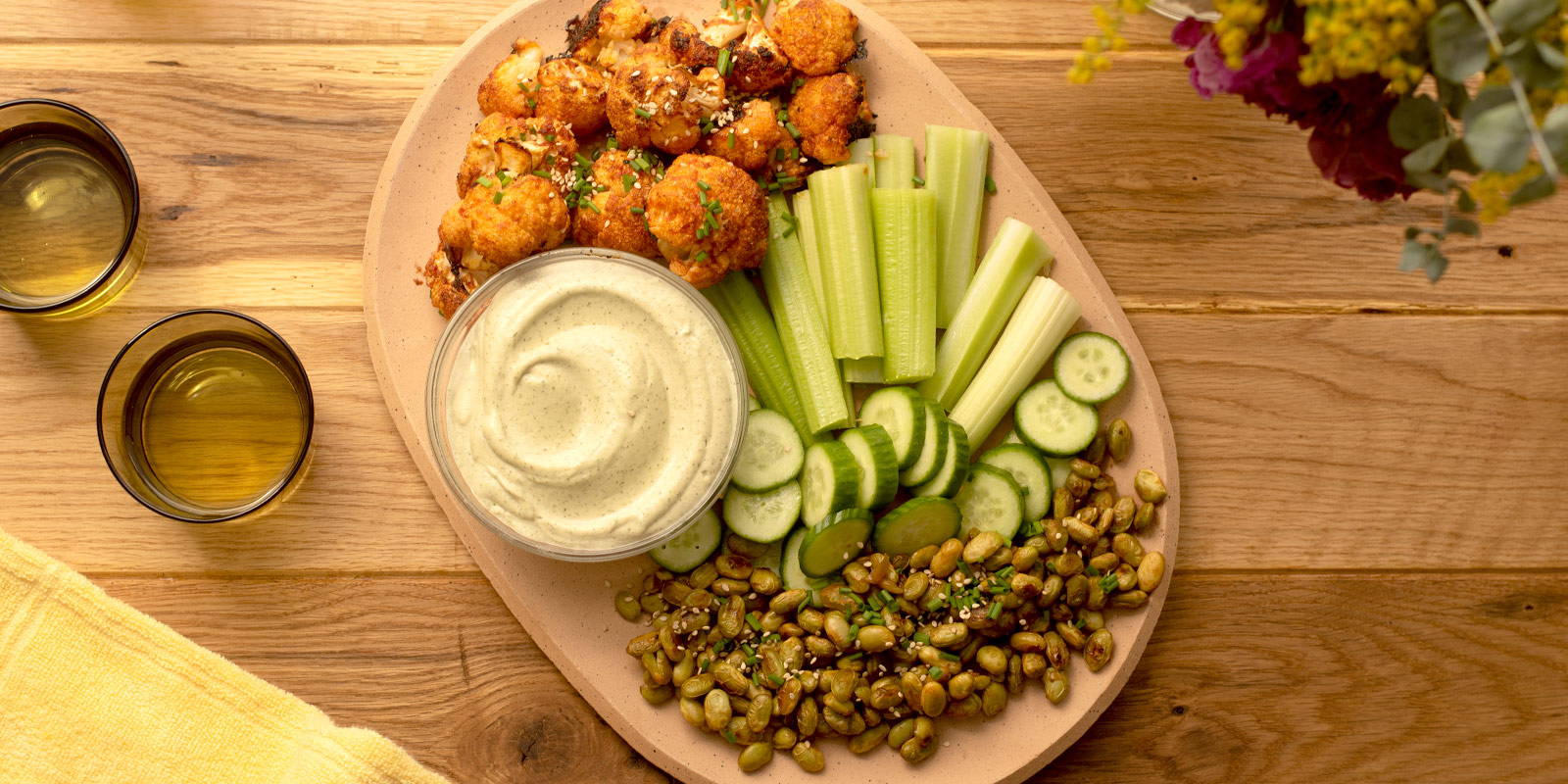 10. Optional: pair dish alongside fresh veggies like cucumbers and celery. Share and enjoy!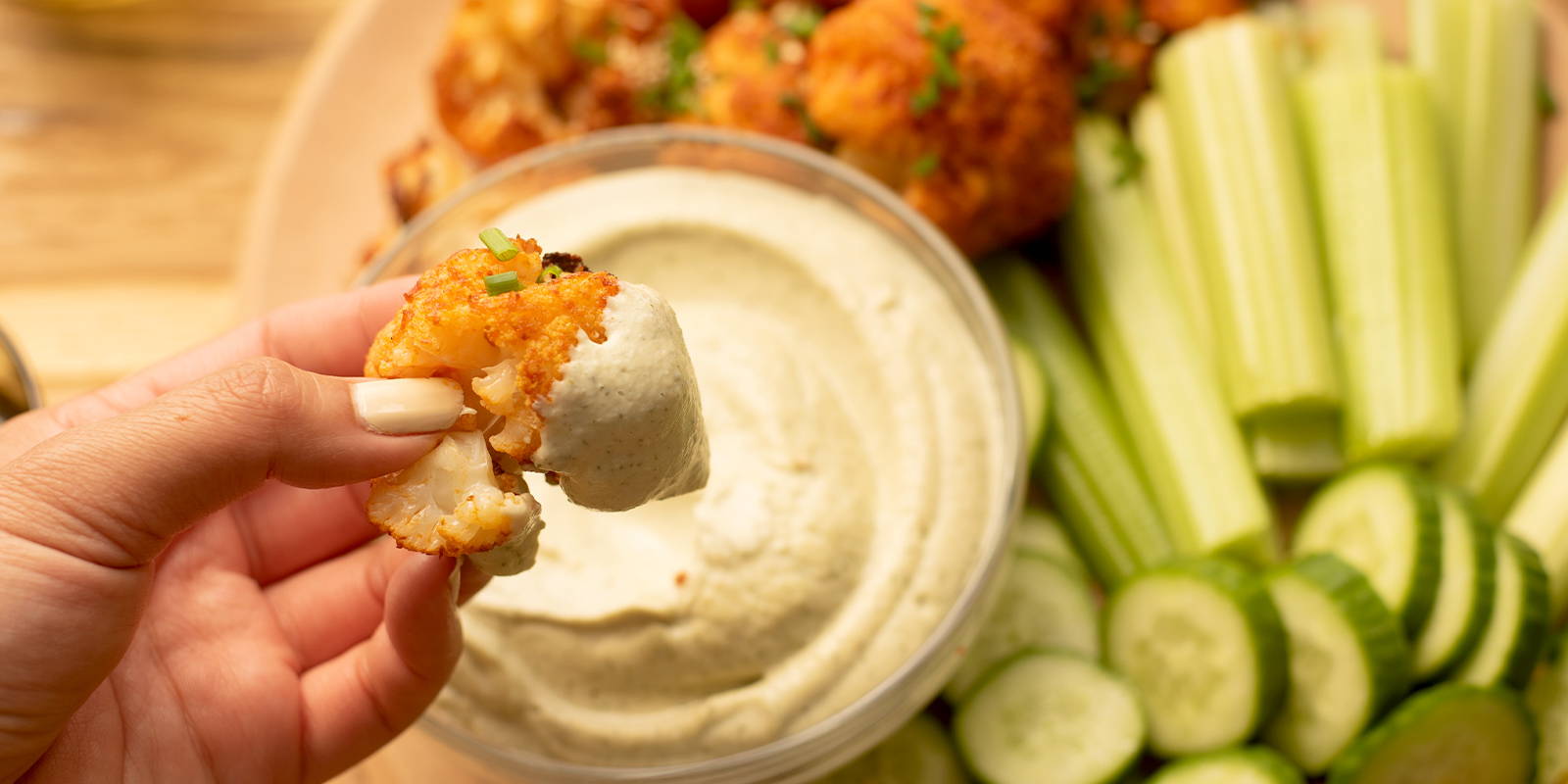 If you use fresh edamame, put an eco-friendly foot forward by saving the pods and cauliflower stalk and leaves for a delicious vegetable stock.
Did you make this or any of our other recipes? Share on Instagram using #ZENBRecipes and tag @ZENB_Life. We'll repost our favorites with our Plant Pals.