Vegan Carrot Veggie Dogs With Apple Cabbage Slaw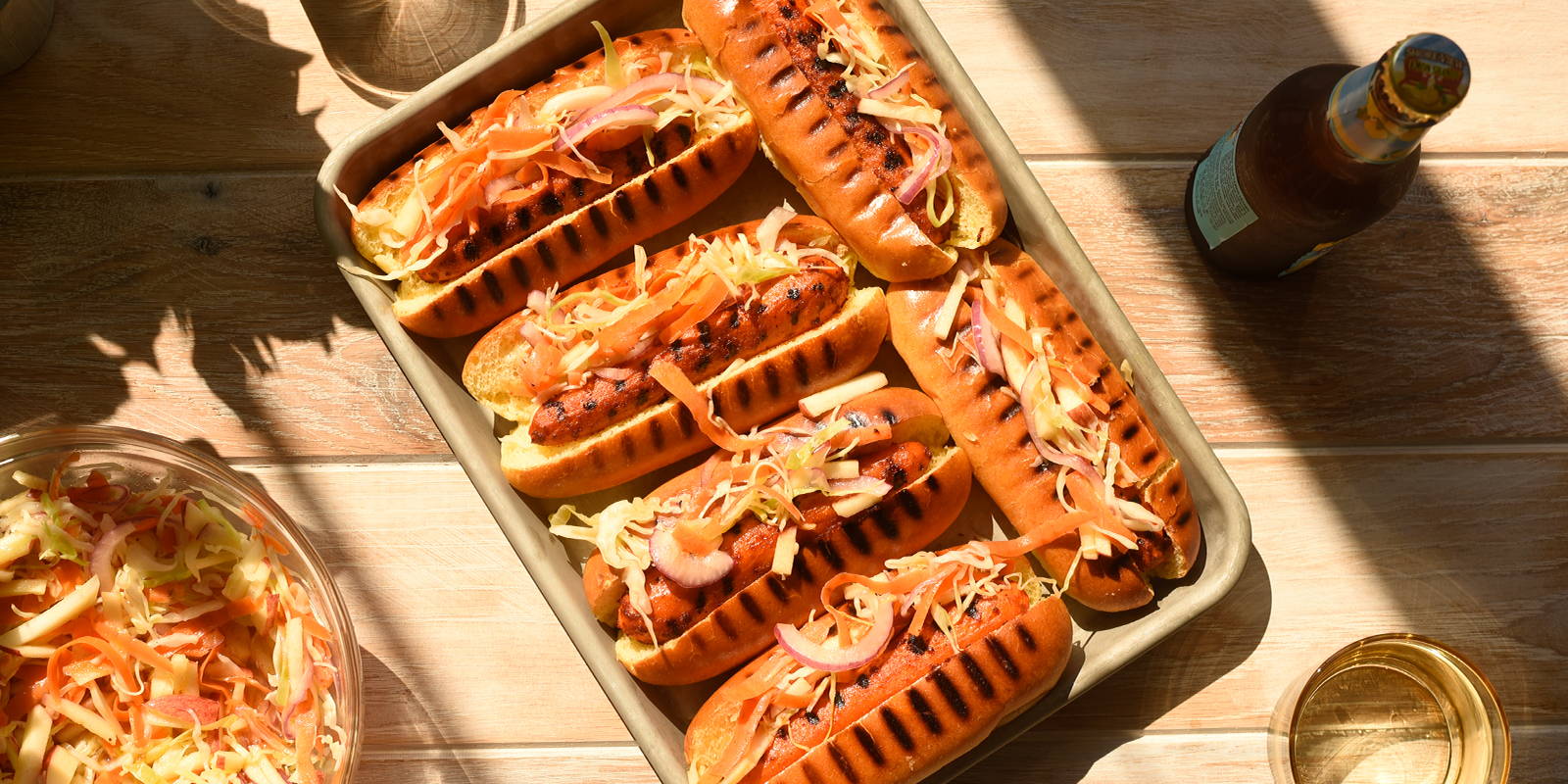 It's summertime, the backyard BBQs are heating up, and if you're anything like us, you can't wait to get out there to start cooking! But why not put a fresh spin on your backyard traditions this summer with some plant-based veggie goodness?
This savory Vegan Carrot Veggie Dog recipe will fix your cookout cravings while maintaining your plant-based diet. Not only is this dish delish, but it packs a bit of extra fiber and cuts down on food waste by keeping the peels for the slaw topping.
So light up the grill and get ready to cook up these carrot veggie dogs!
Vegan Carrot Veggie Dogs With Apple Cabbage Slaw
Serves: 6
Prep Time: 15 minutes
Cook Time: 1 hour
Total Time: 1 hour 15 minutes
Carrot Veggie Dog Ingredients
6  large carrots, washed and peeled (set aside peels for Slaw)
1  tablespoon smoked paprika1 teaspoon onion powder
1  tablespoon apple cider vinegar
1  tablespoon liquid hickory smoke
1  tablespoon honey
Salt and pepper
6  hot dog buns
Apple Cabbage Slaw Ingredients
2     cups cabbage, shredded
1/2  cup apples, julienned
1/2  cup red onion, diced
1      lemon, halved
Carrot peels (set aside from carrots)
1/4  cup avocado oil (can substitute for olive oil)
1     tablespoon apple cider vinegar
2    tablespoons honey
Salt and pepper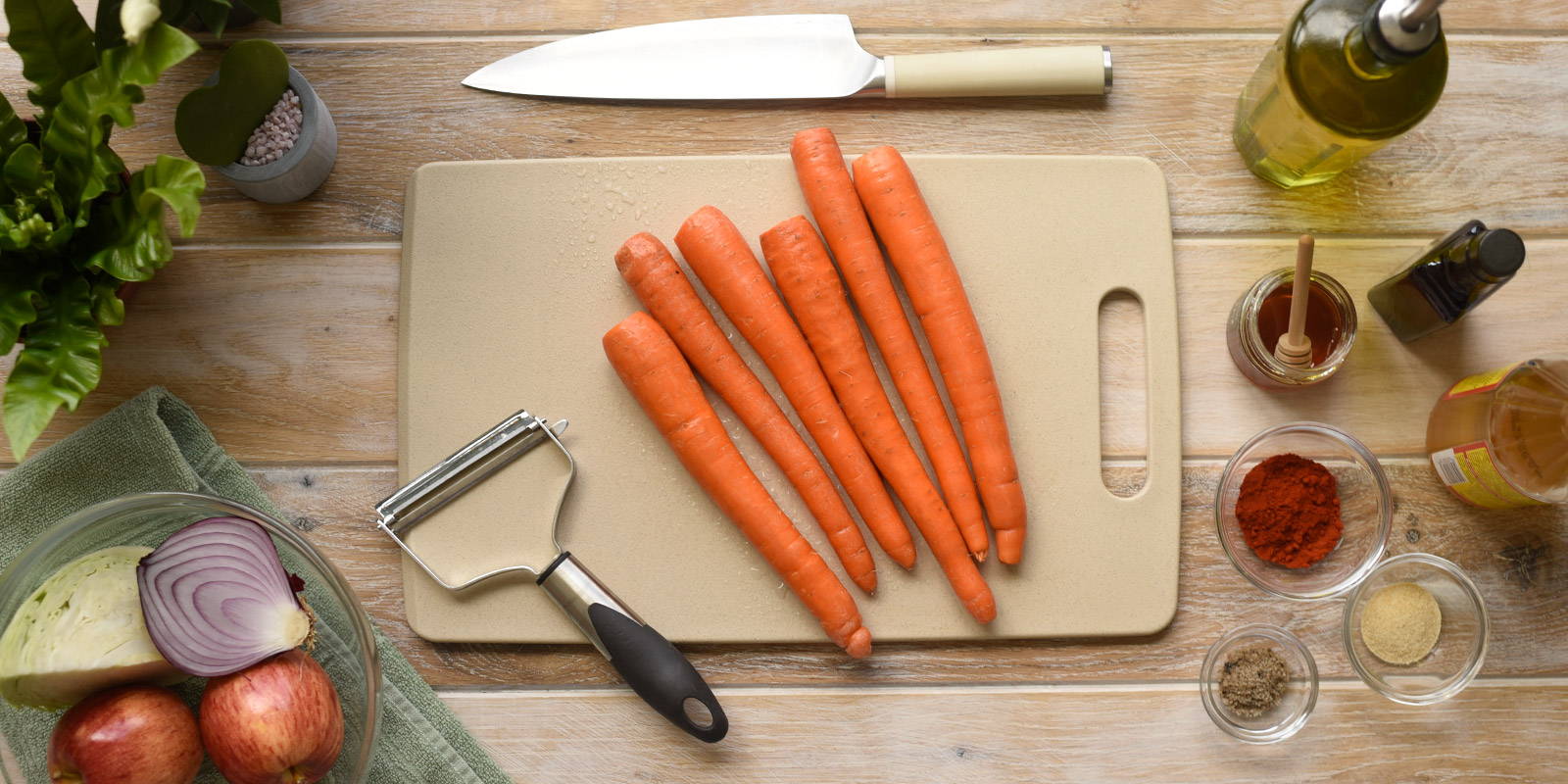 Carrot Veggie Dogs
1.  Preheat oven to 400°F.
2.  Trim the carrots to the length of the hot dog buns.
3.  Julienne the carrot tips and set aside with peels.
4.  In a tray or bowl, mix together the smoked paprika, onion powder, apple cider vinegar, liquid hickory smoke, honey, salt, and pepper.
5.  Add carrots to bowl and toss to coat.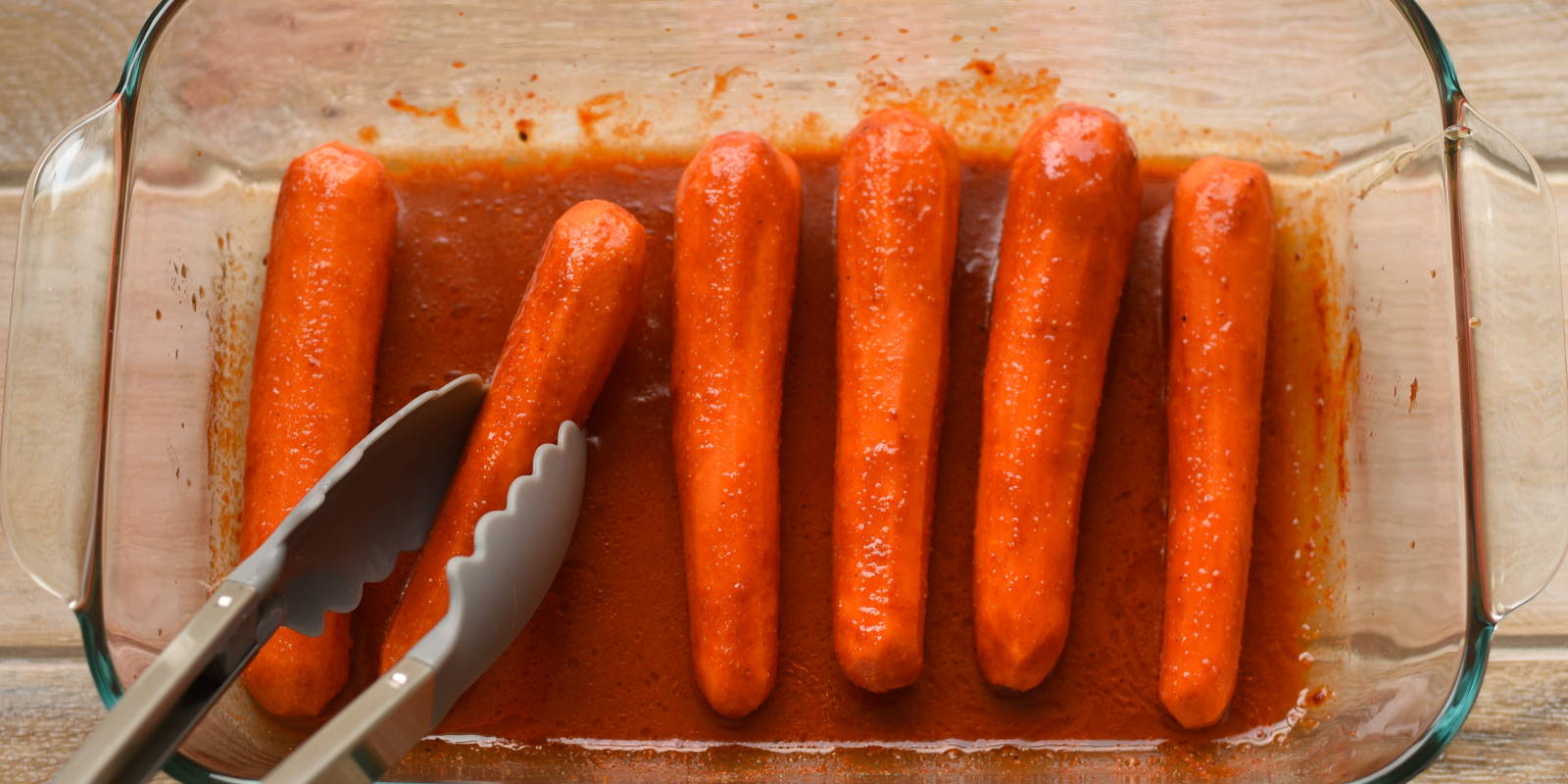 6.  Bake the carrots for 50 minutes or until fork tender.
7.  Preheat grill to medium-high.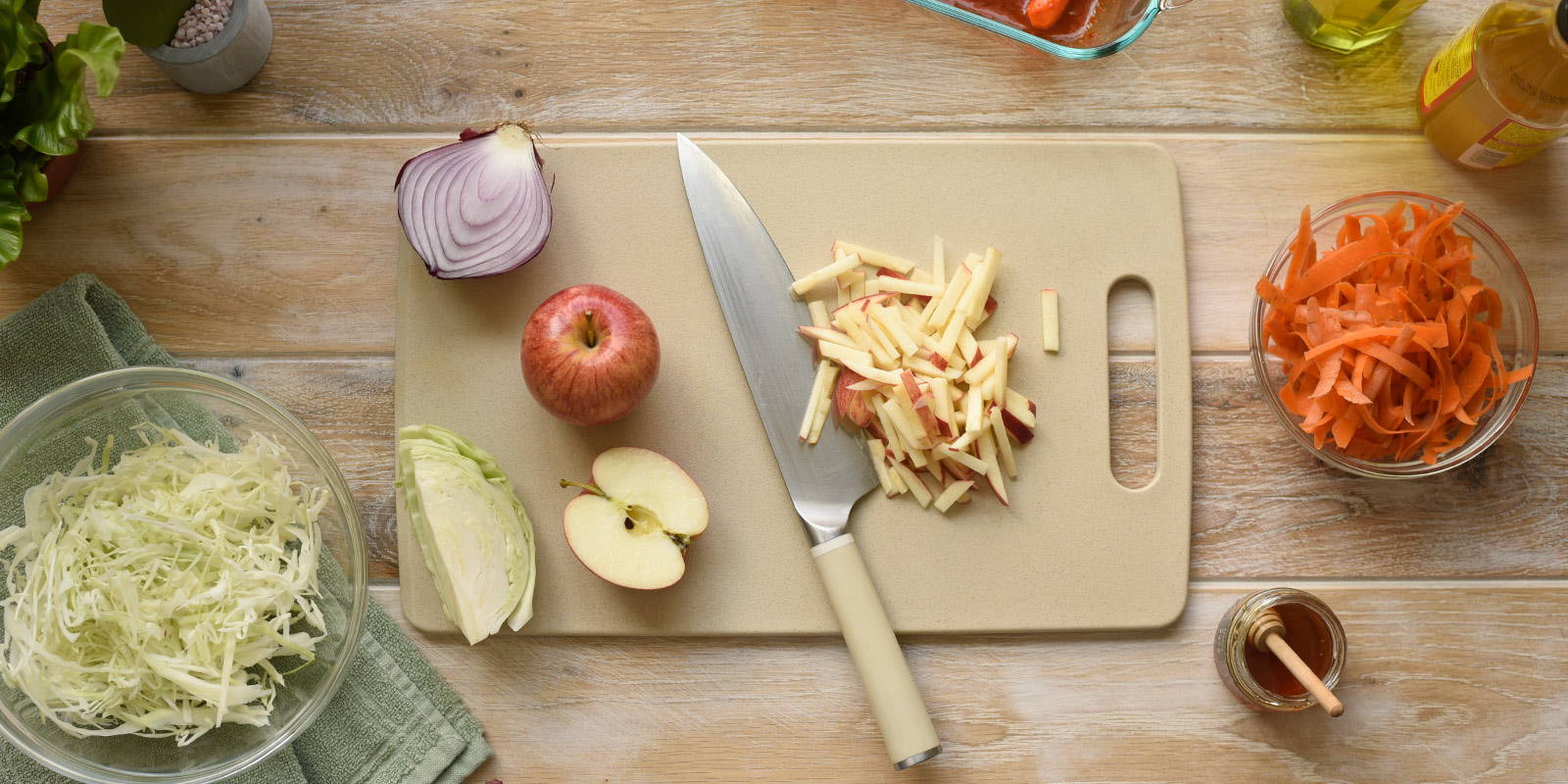 Apple Cabbage Slaw
1.  In a mixing bowl, combine the cabbage shreds, apple pieces, red onion, juice of lemon, carrot peels, oil, apple cider vinegar, honey, and salt and pepper.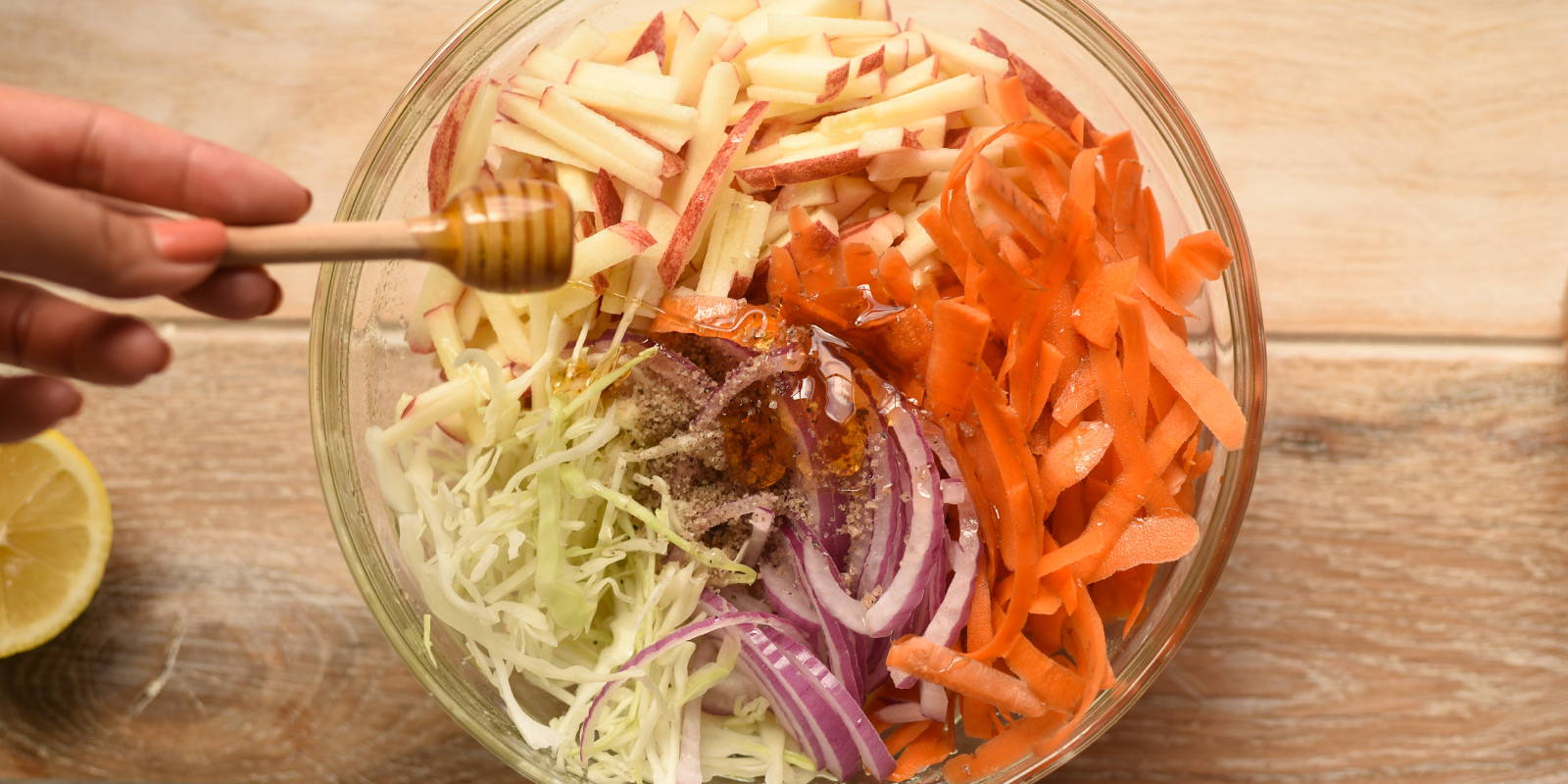 2.  Stir until well combined.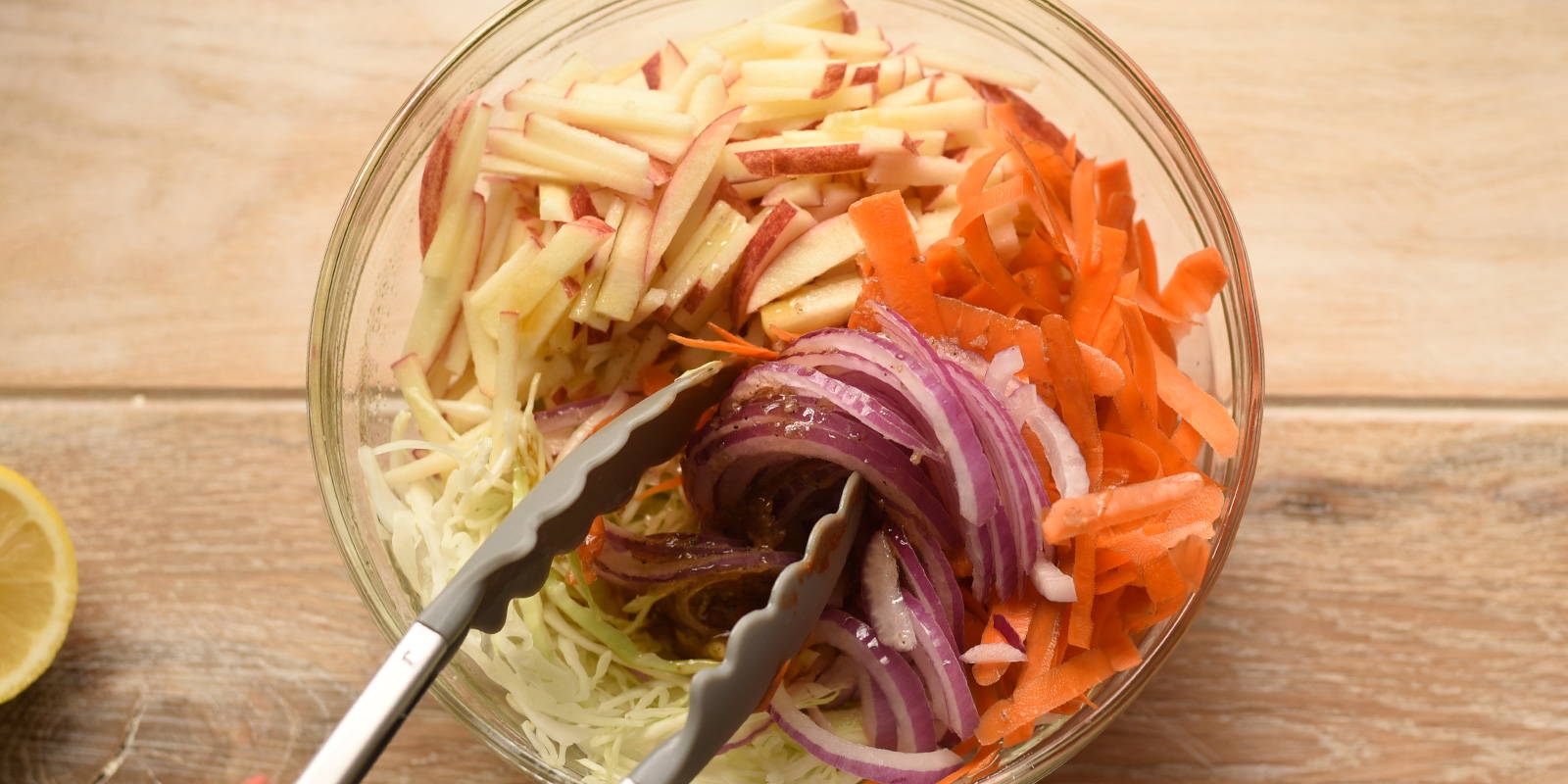 3.  Set slaw aside.
Putting It All Together
1.  Grill carrots on medium heat for 10 minutes or until grill marks form.
2.  Place carrots into the hot dog buns.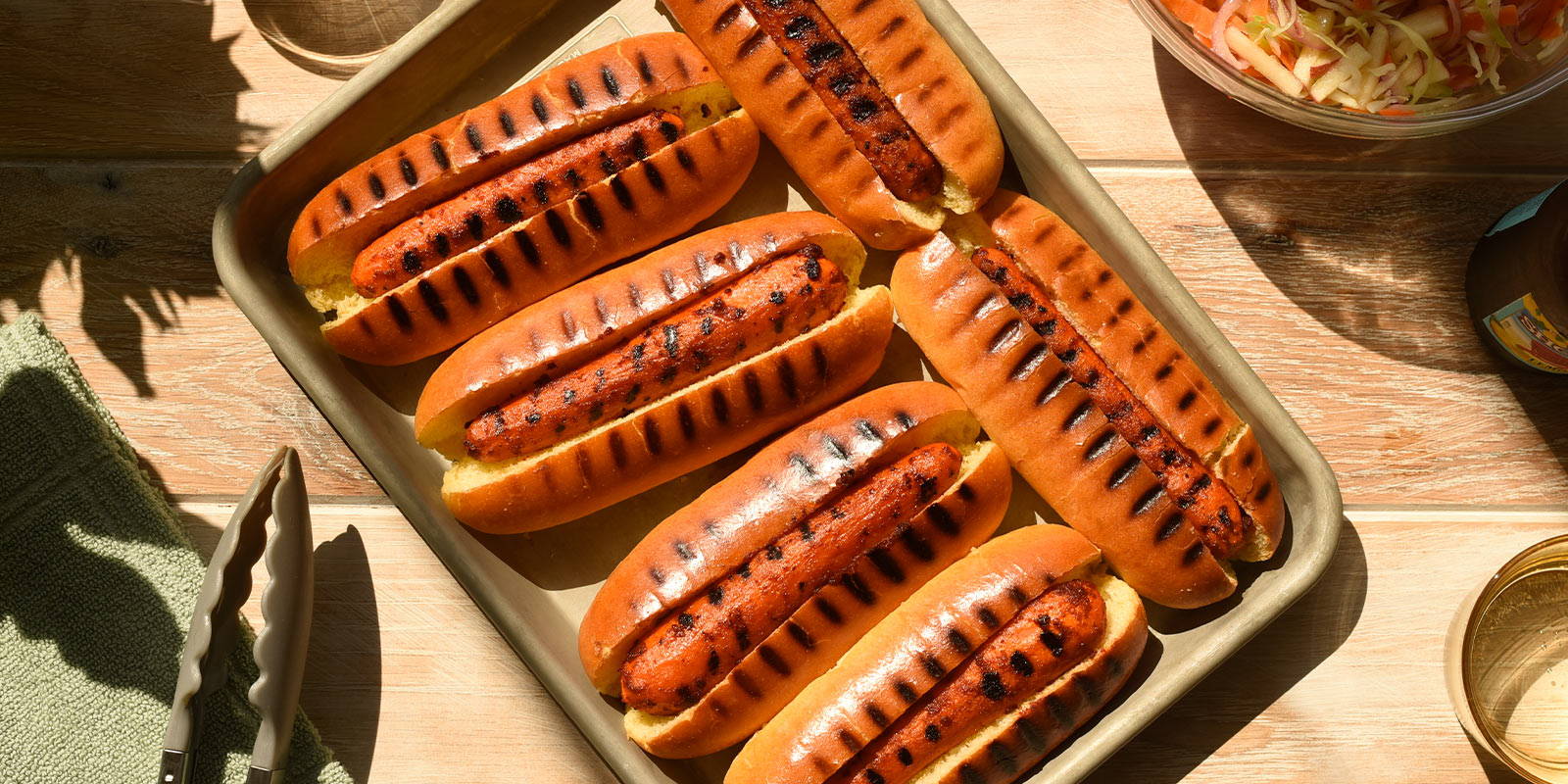 3.  Serve apple cabbage slaw as a side or as a veggie dog topping and enjoy!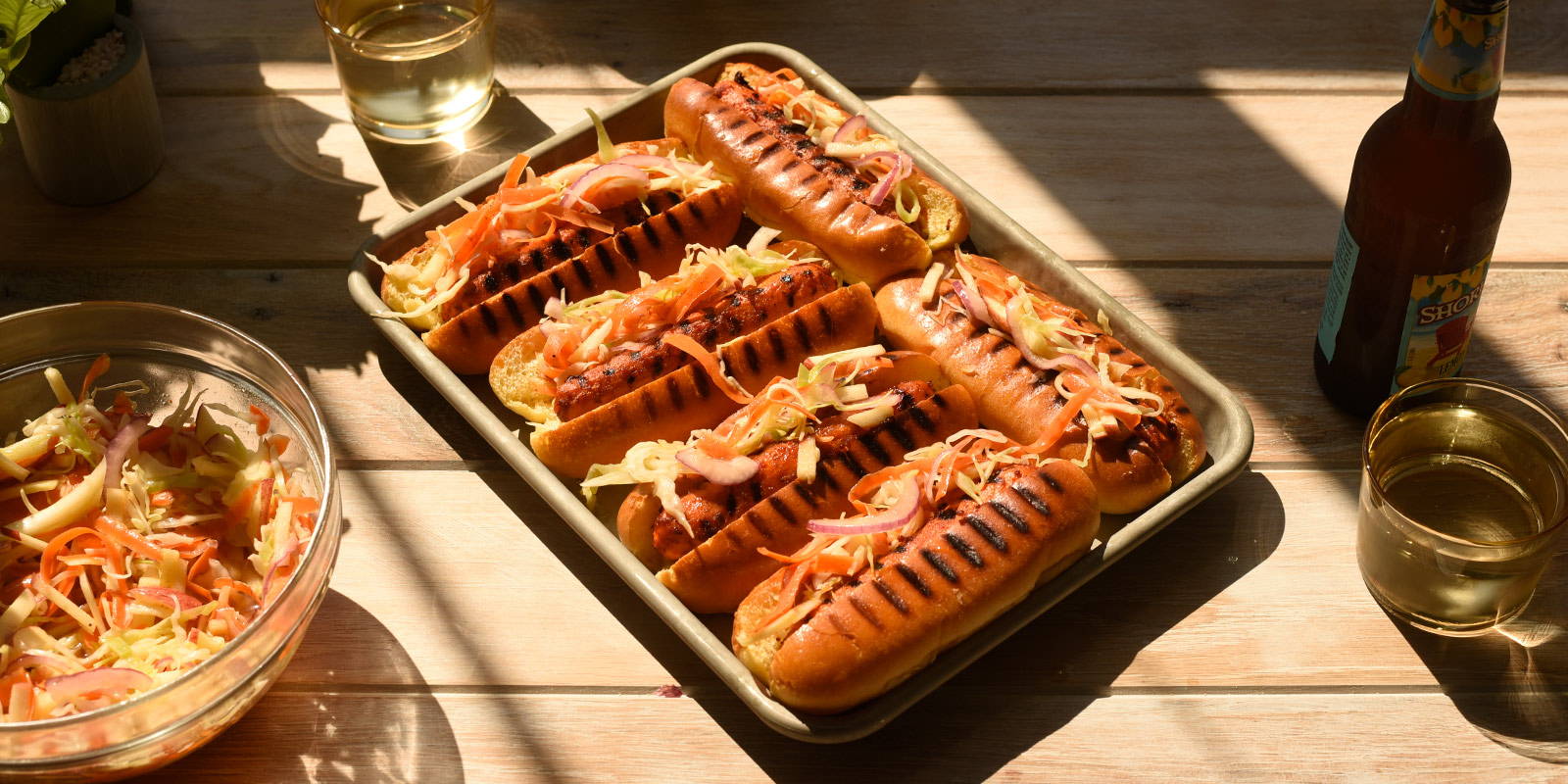 If you want to make your Apple Cabbage Slaw ahead of time, prevent it from getting watery by starting with an extra step. Lightly salt your shredded cabbage and set it aside for 15 minutes in a colander. This will help draw out extra moisture while enhancing flavor and crispness. Before making the slaw, gently pat the cabbage with a towel to absorb moisture.
Did you make this or any of our other recipes? Share on Instagram using #ZENBRecipes and tag @ZENB_Life.
---