Sweet Potato Veggie Sliders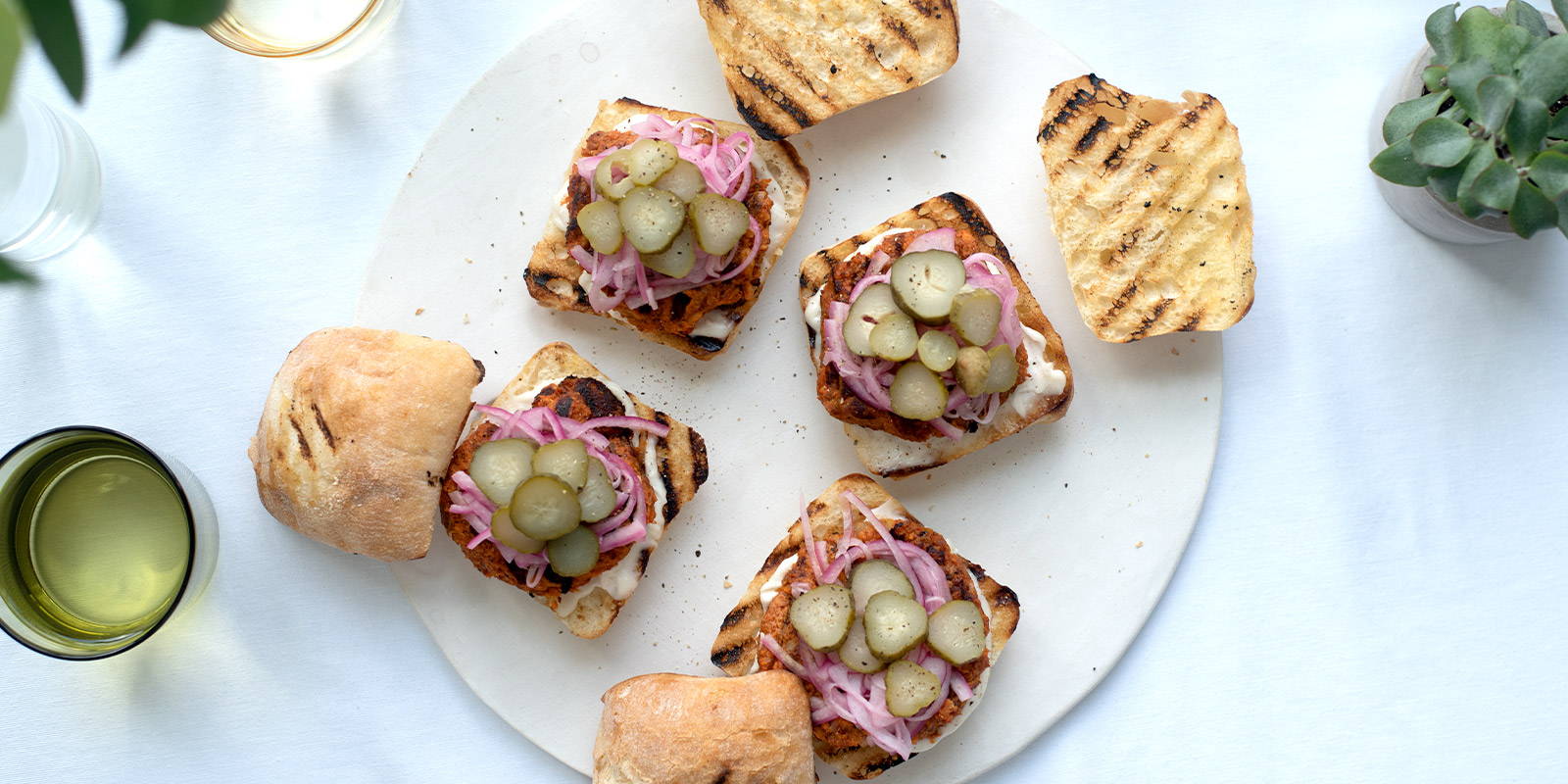 There's nothing like a nice day outside where you can spend time with loved ones, enjoy the weather, and cook up a delicious meal, grilled to perfection.
But, for those of us who prefer plant-based meals, the grill isn't always the first place we turn. This holiday, we challenge you to swap out traditional flame-kissed meals with delicious and easy-to-make veggie-packed alternatives that are super easy to grill up and enjoy.
This Memorial Day, or any day you feel like grilling, really, flame-cook these sliders made from sweet potatoes instead of meat. Not only are velvety sweet potatoes delicious when grilled, they offer incredible health benefits too — like providing a great source of fiber, vitamins, and minerals.
Enjoy!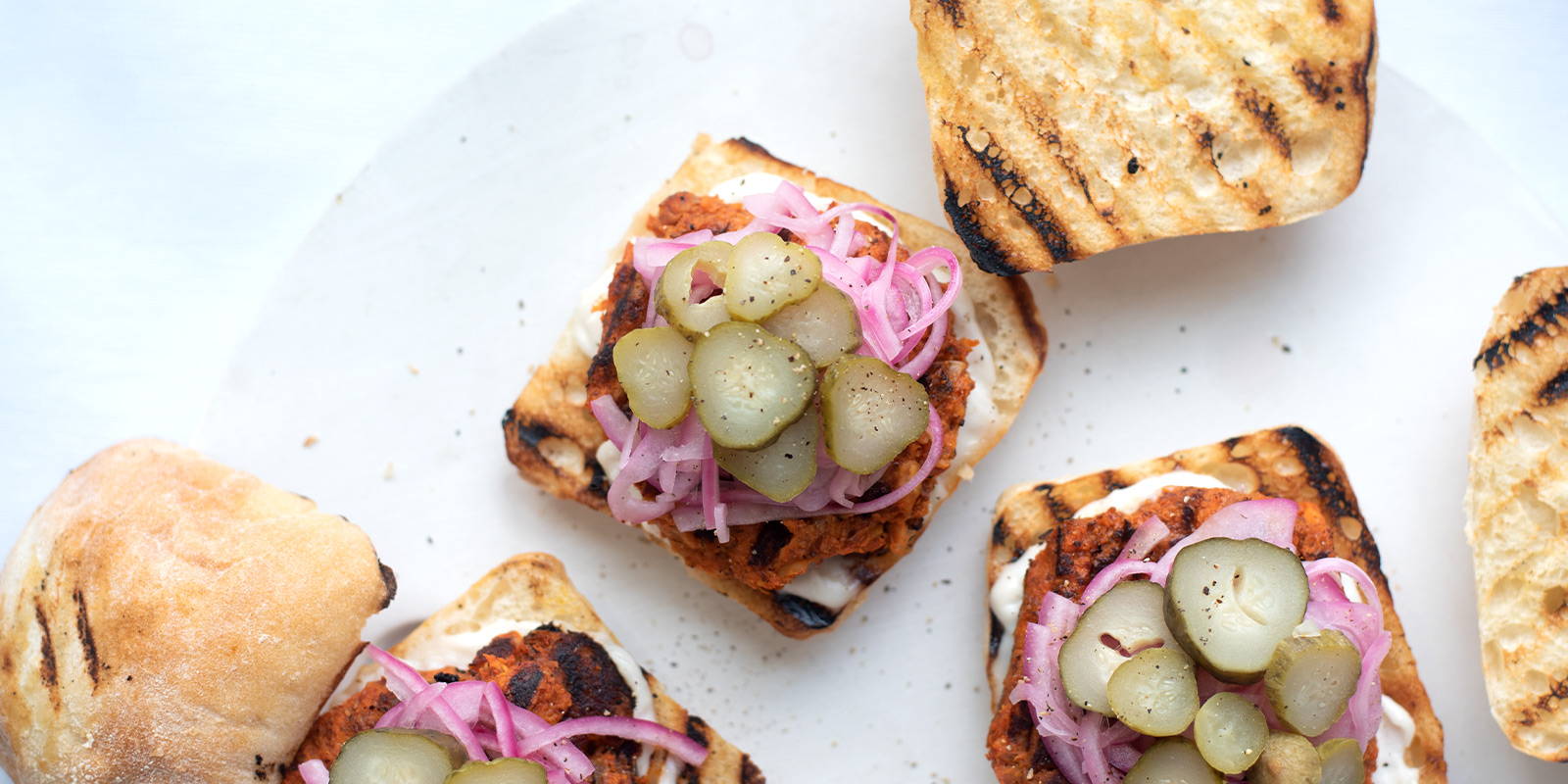 Sweet potato veggie sliders
Serves: 6 (or about 2-3 sliders per person)
Prep Time: 30 minutes

Sweet Potato Veggie Sliders Ingredients:

3  large sweet potatoes, cooked with skins removed
2  cups canned chickpeas, drained, rinsed
1  small Vidalia onion, chopped
1  cup almond flour 
1  cup flax meal
1  egg, lightly beaten
2  tablespoons smoked paprika
2  teaspoons garlic powder
Salt and pepper
12-18  small slider buns or rolls  

Condiment Options:

Vegan mayonnaise
Pickled Onions
Small dill pickles 
Dijon mustard 

1.  In a large bowl, mash the chickpeas and sweet potatoes.
2.  Add the remaining ingredients and mix until combined evenly.
3.  Make small mounds using an ice cream scoop or similar-sized measuring cup.
4.  Form mounds into patties and place onto a tray.
5.  Grill the patties over medium heat for 5-6 minutes per side until preferred doneness is achieved. Alternatively, on a stove top, cook patties over medium heat in a large skillet using olive oil for about 5-6 minutes per side or until golden.
6.  Place on buns, garnish to your preference, serve, and enjoy!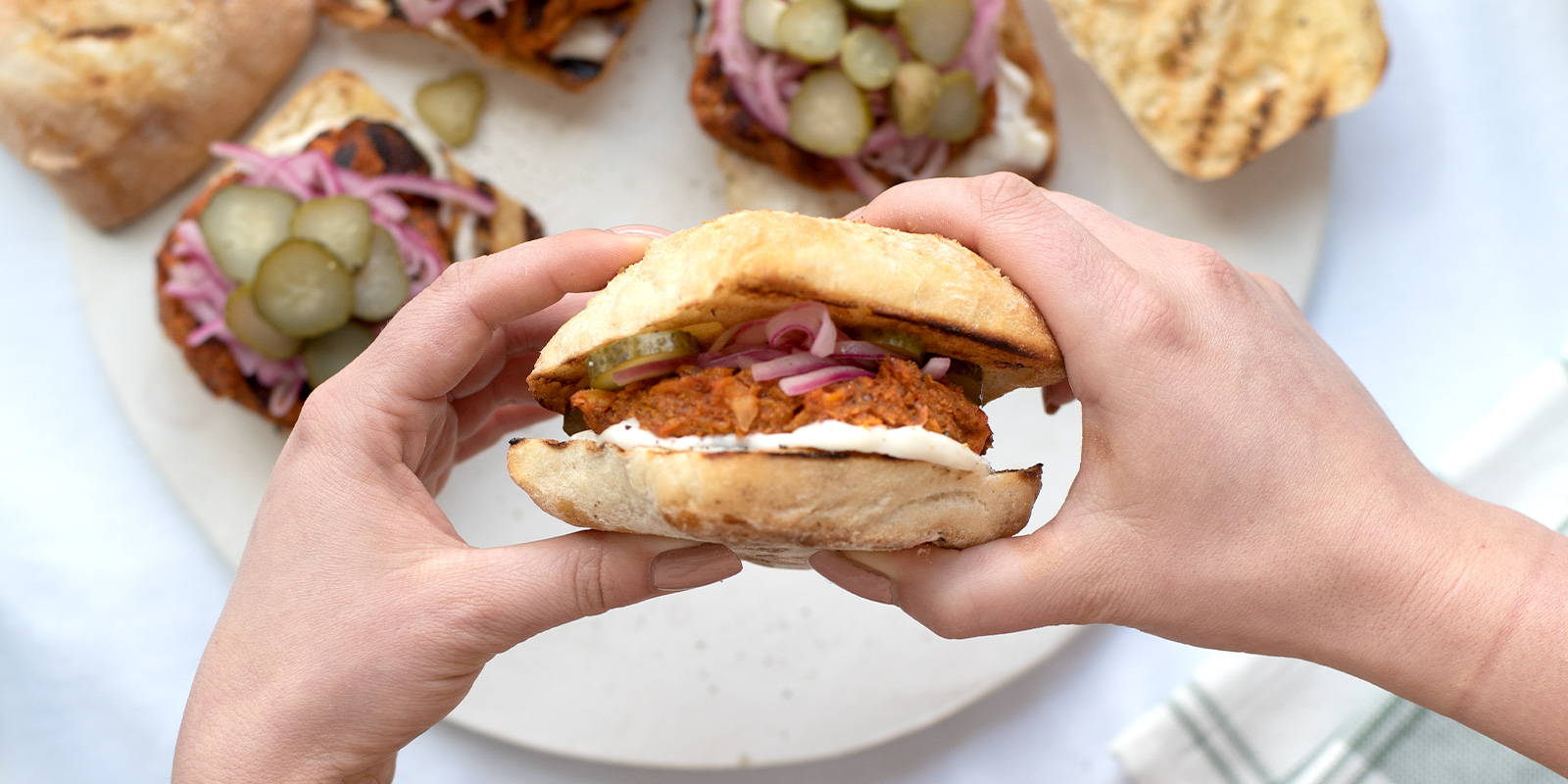 We hope you enjoy your veggie sliders, and if you did, please share your photos from your grilling fun. To share your photos, use #ZENBRecipes and tag us on Instagram @ZENB_Life and we'll share your grilling creations with our community. 
 And that goes for any plant-based recipes you love. Share those with us too! We love to discover new plant-based recipes.

---