Summertime Vegan Sweet Potato Salad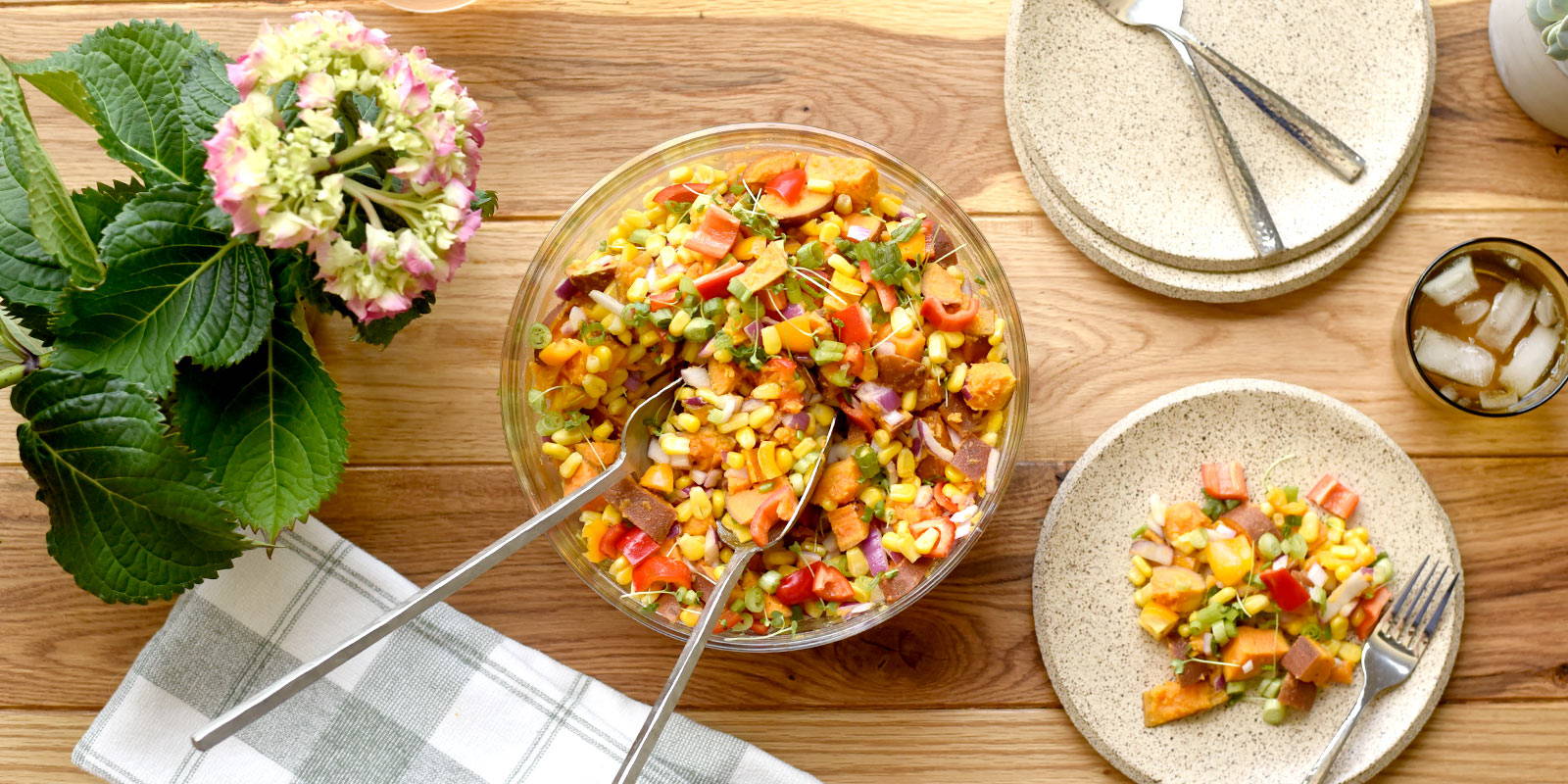 Picture this: it's a hot summer day, you're cooking up some fresh veggie dogs on the grill, or regular hot dogs (eat what you love!), and you need the perfect side dish to complement your meal. Sure potato salad comes to mind, but why not sweeten the side?
This Sweet Potato Salad recipe is the delicious staple you've been missing from your cookouts. You'll enjoy the rich flavors this recipe delivers with each bite, as well as the healthy nutrition of sweet potatoes. And if you want even more fiber: keep the skins on!

So pull out the tablecloth, grab some plates, and get ready to dive into this mouth-watering recipe.

Summertime Vegan Sweet Potato Salad
Serves: 10-12
Prep time: 15 minutes
Cook time: 15 minutes
Total time: 30 minutes
4    medium sweet potatoes, cleaned, unpeeled, and cubed

1     cup corn kernels

1     medium red onion, diced
6    sweet baby peppers (or 1 large bell pepper), diced
3    scallions, diced
1/2  lime, juiced
1/2  cup apple cider vinegar
1     tablespoon olive oil

Salt and pepper to taste
1.  Add sweet potatoes, corn, and salt to a medium pot. Fill water 1 inch above the veggies and cover with lid.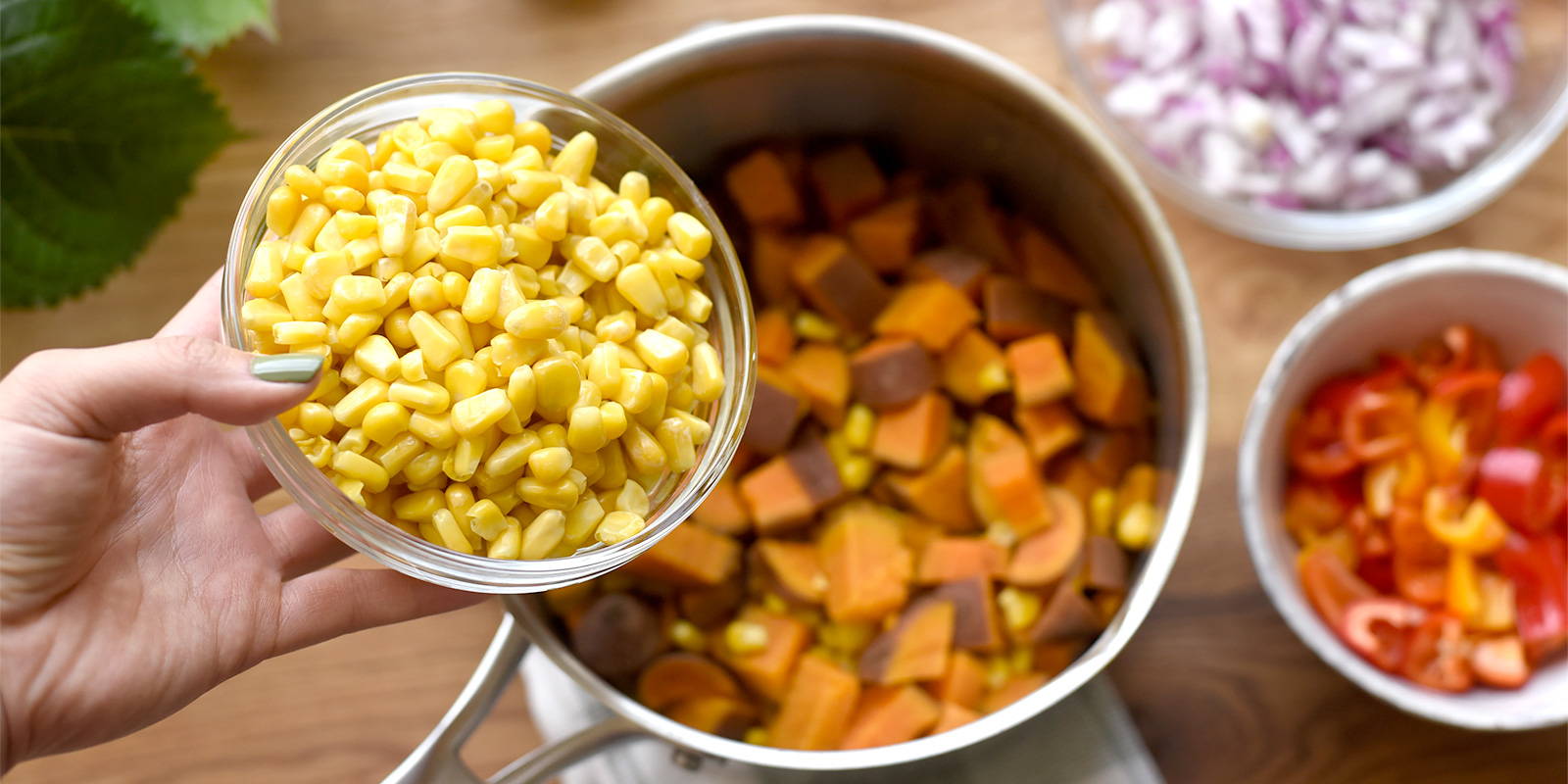 2. Bring to a rolling boil. Cook until soft and fork-tender, about five minutes.
3. Drain the water and add the onions, peppers, scallions, lime, apple cider vinegar, olive oil, and pepper. Gently stir until ingredients are evenly incorporated.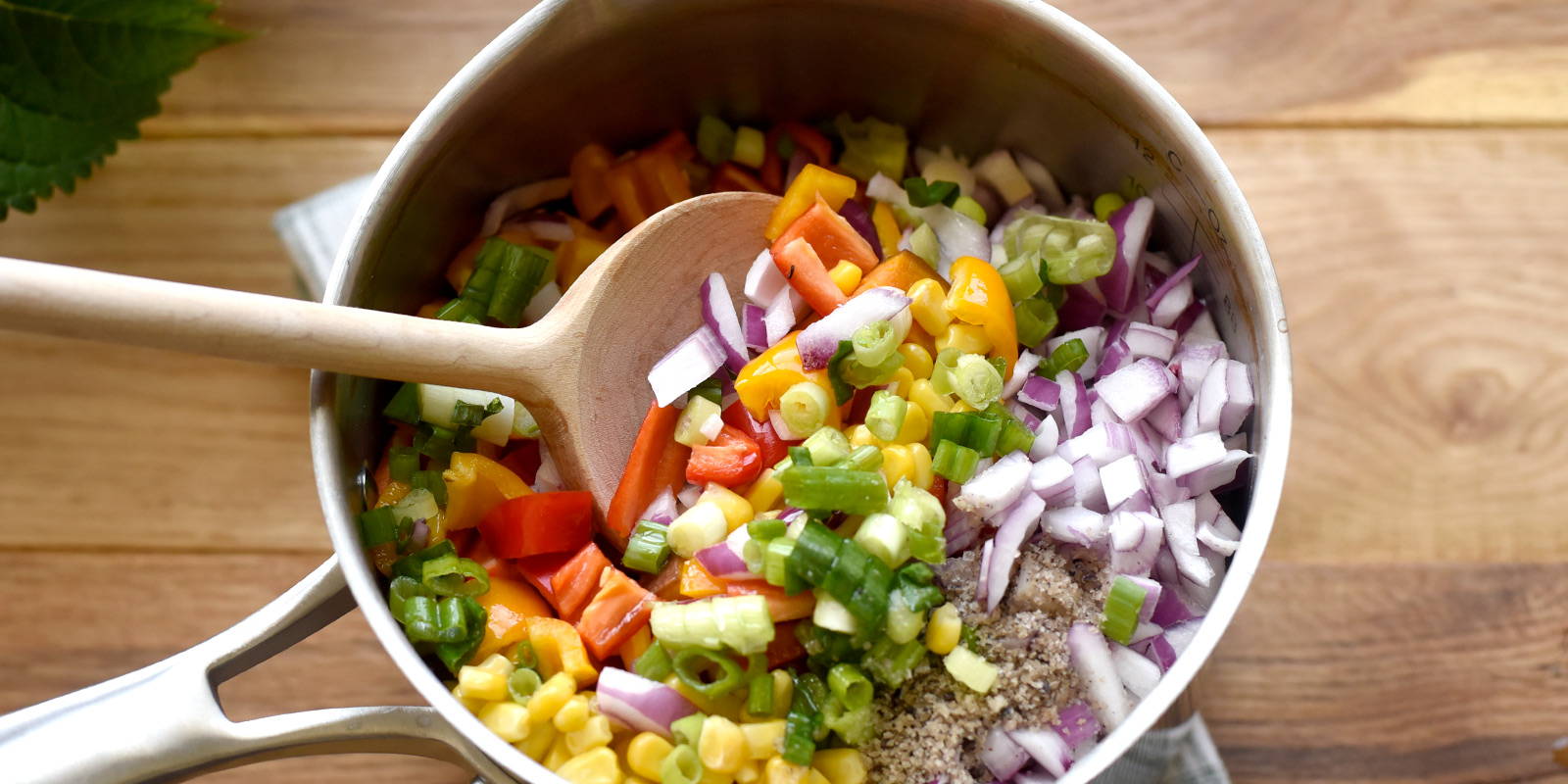 4. Transfer to a serving bowl and enjoy!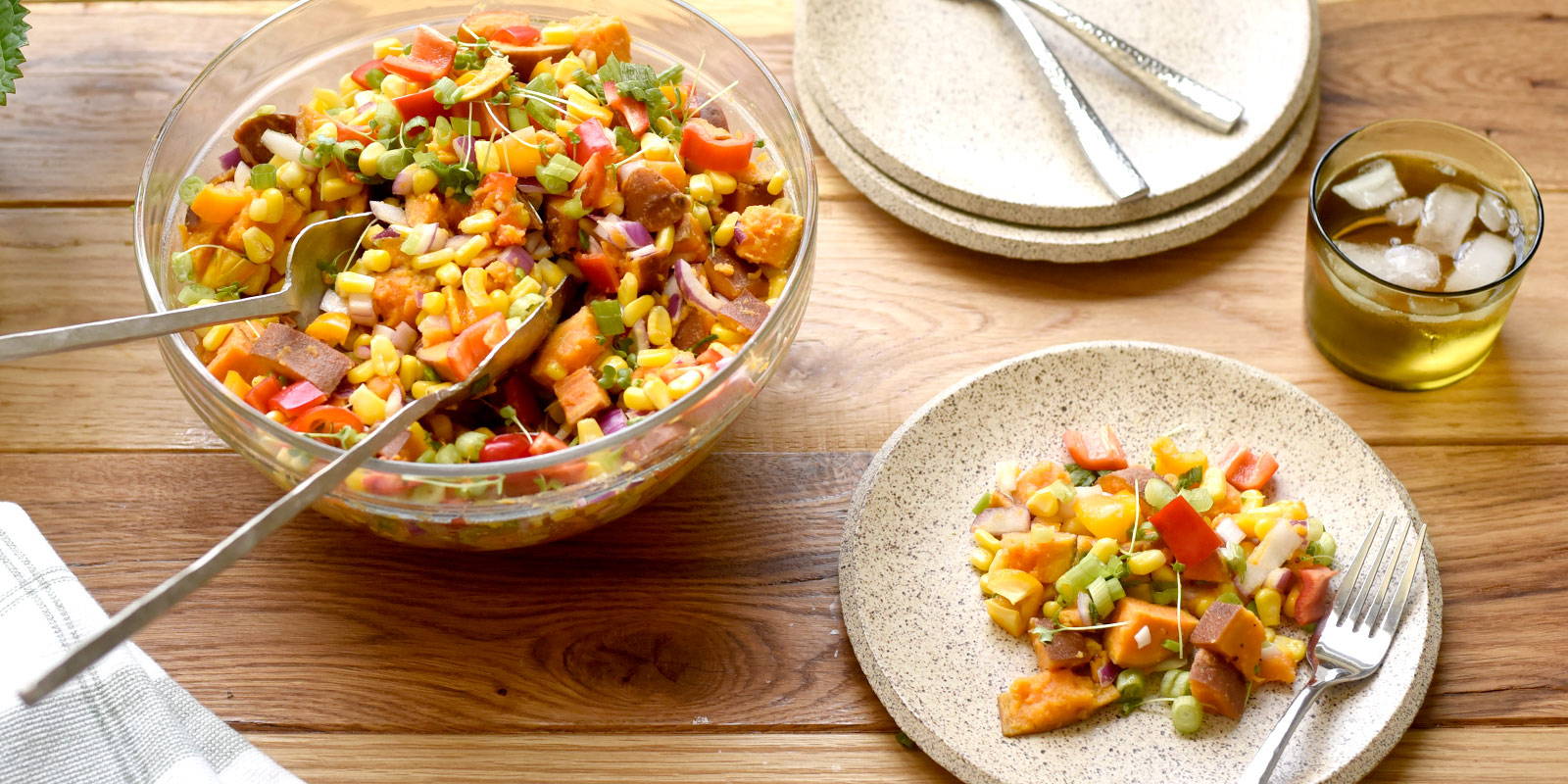 ●  To get the most out of your Sweet Potato Salad leave the skins on your sweet potato. When you include the skin (like we do in our Sweet Potato Veggie Bites and Veggie Sticks), you get more fiber out of the veggie. With all the benefits of sweet potatoes and their skins, it will be hard to wipe the smile off your face.
●  And, for extra nutrients in your sweet potato salad, garnish with microgreens and additional scallions. Or, add in a bit of crunch with ZENB Veggie Sticks. Choose from 6 delicious veggie-first flavors, break into small crumbles and sprinkle over your sweet potato salad to satisfy your tastebuds. 
Did you make this or any of our other recipes? Share on Instagram using #ZENBRecipes and tag @ZENB_Life.
---