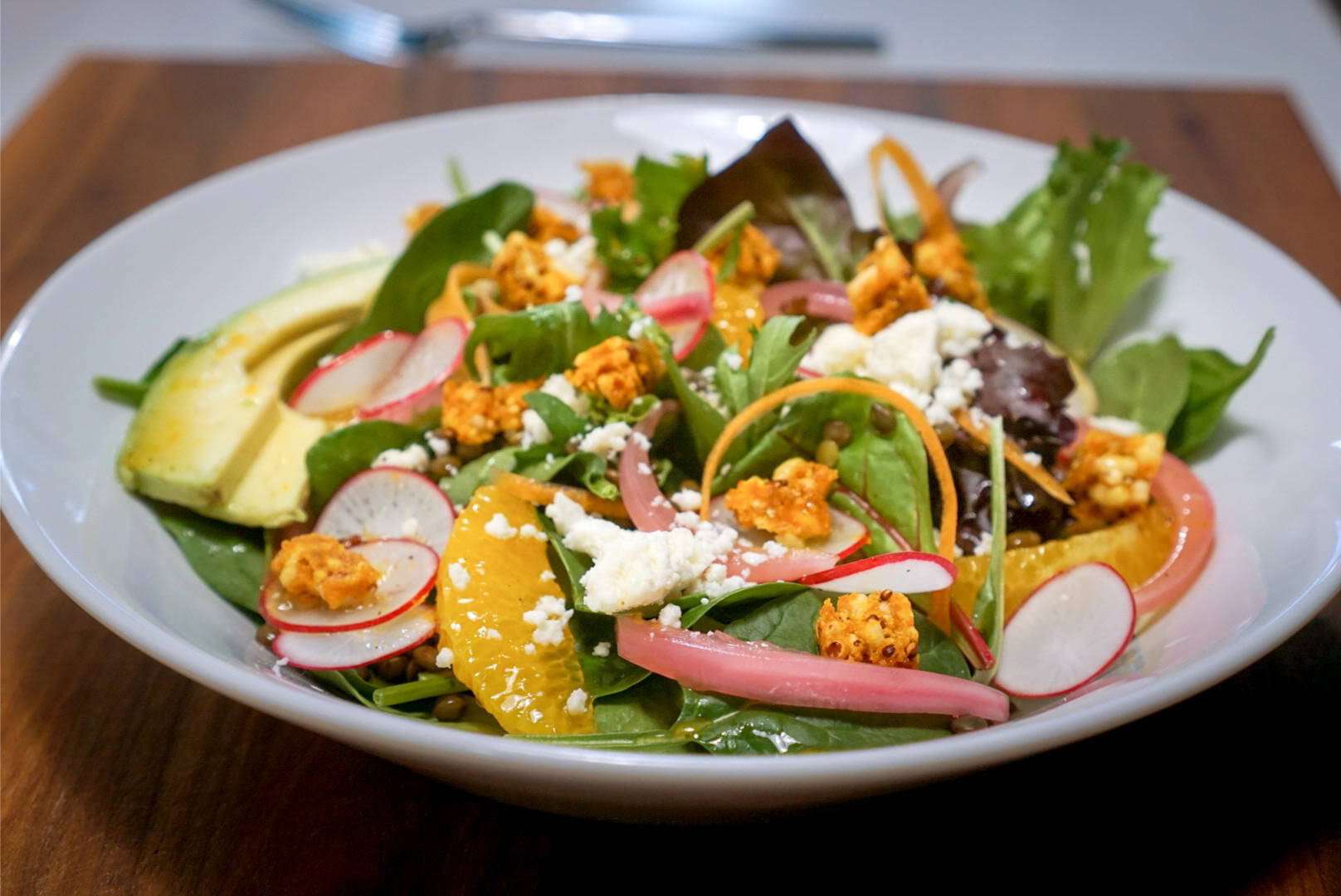 We love veggies, and we love fruits, and we love any opportunity to combine them for a sweet and savory recipe. Our latest favorite recipe is this Spring Power Salad with delicious flavors from pickled onions, Sumo orange, queso fresco, and a ZENB Carrot Veggie Stick.
Our favorite thing about this recipe is the Sumo orange, which originates from Japan and is known for being large in size with an amazingly sweet flavor. You can find them at most grocery stores until early April, but if your local store or market doesn't carry them, you can substitute a Navel or Mandarin oranges in this salad instead.

This recipe can be a filling entree or as a zesty appetizer to split with a friend.
SERVES: 4
PREP TIME: 20 minutes
Dressing
1  Sumo orange, zested
1/4  cup extra virgin olive oil
1/2  teaspoon kosher salt
ground black pepper 

Salad
2  carrots, peeled

4  cups baby greens

1  Sumo orange, supremed (can be the same Sumo orange used for the dressing)

1  cup cooked black lentils

2  ZENB Carrot Veggie Sticks, coarsely crumbled

1/2  cup queso fresco, crumbled

1  ripe avocado, pitted, sliced

Cilantro sprigs, thinly sliced radishes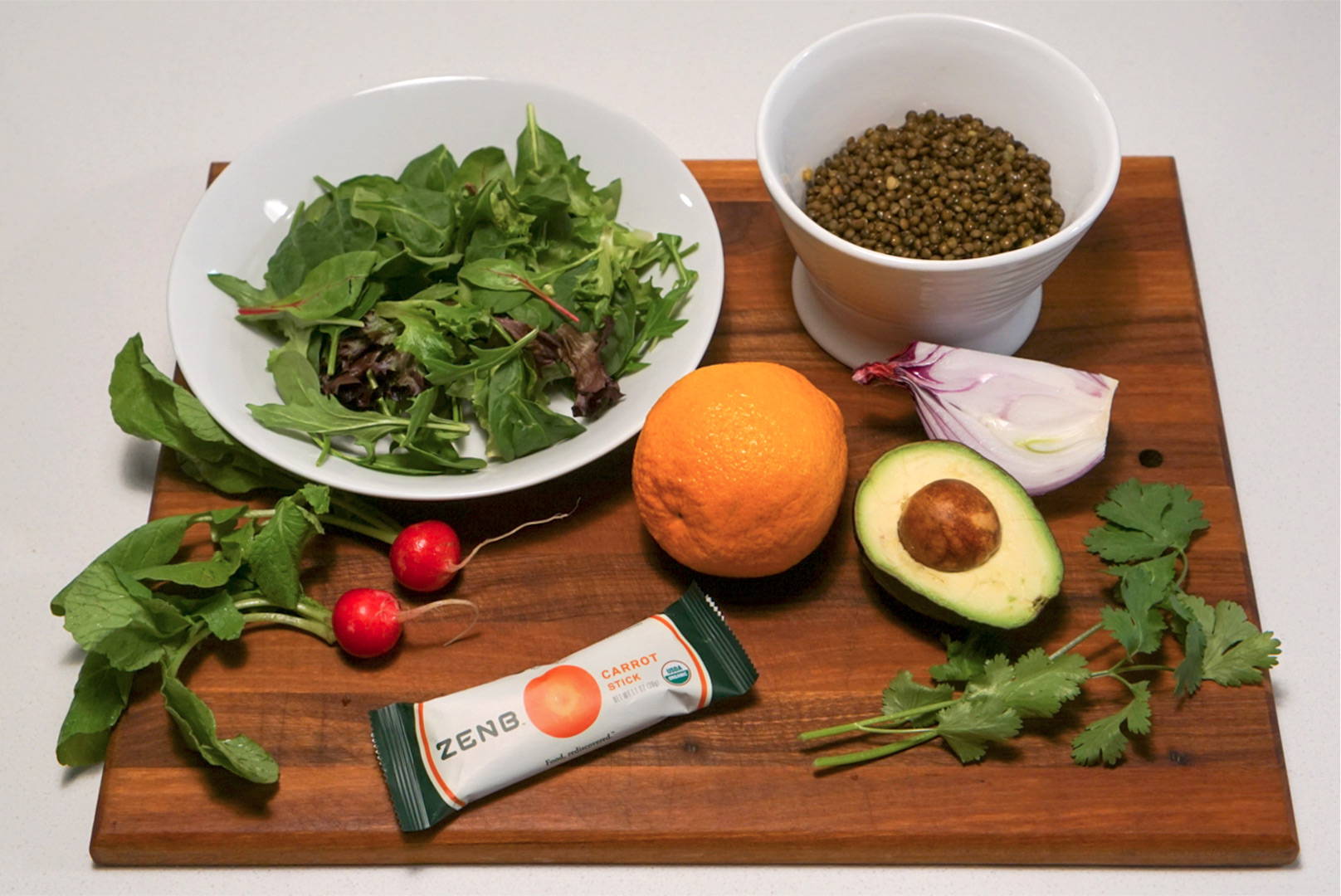 Salad Toppings
1.   Make pickled onions by placing vinegar in a small microwaveable bowl. Microwave 2-3 minutes or until hot.
2.   Add onions, carefully submerging in vinegar. Let stand at room temperature until cool.
3.   Make thin carrot ribbons with vegetable peeler.
4.   Place ribbons in ice water. Let stand 10-15 minutes or until crunchy and curls begin to form.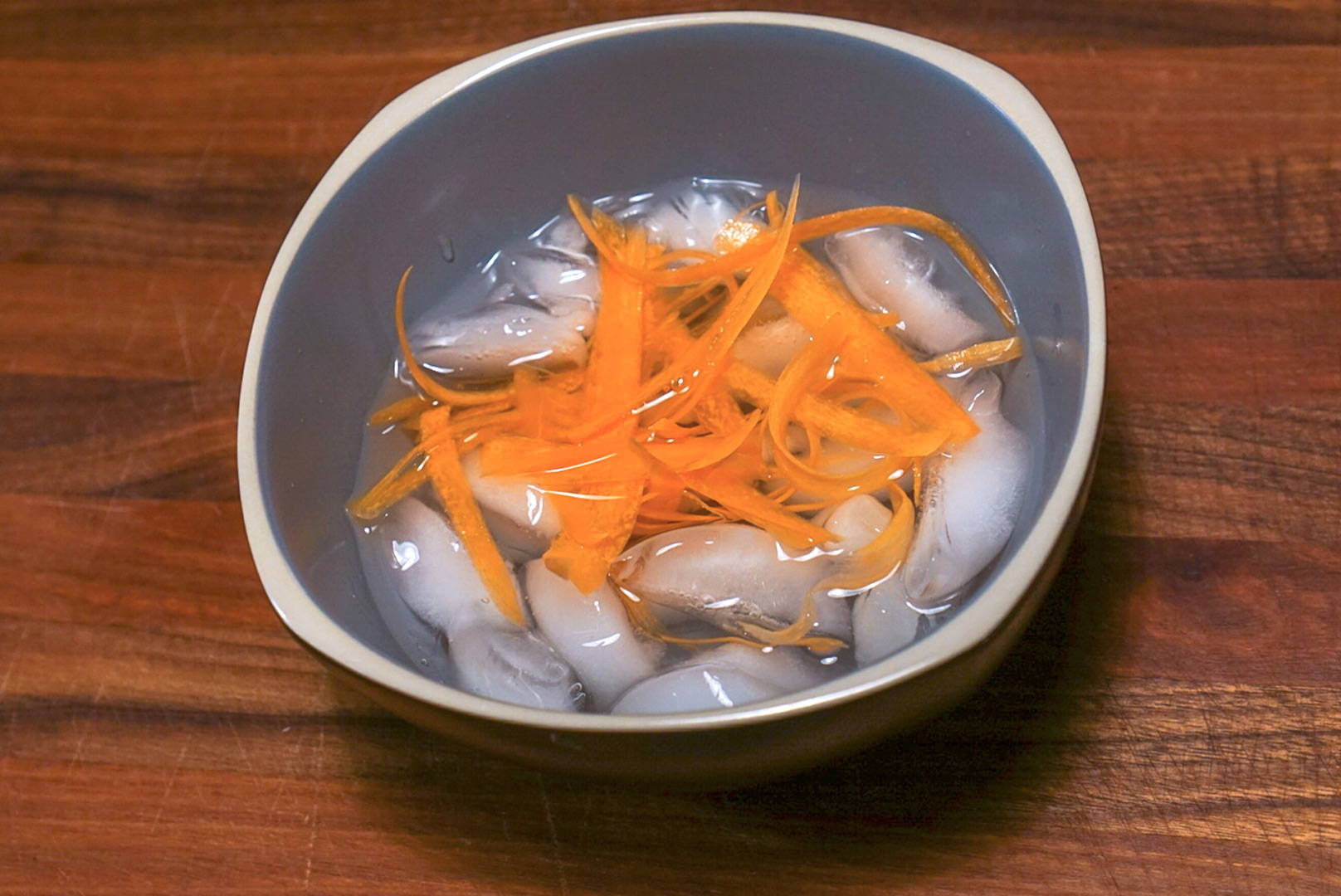 5.   Drain well and set aside.
6.   Slice orange into supreme segments using a sharp knife and set aside (read our Tasty Tips below to get more detailed instructions on how to do this).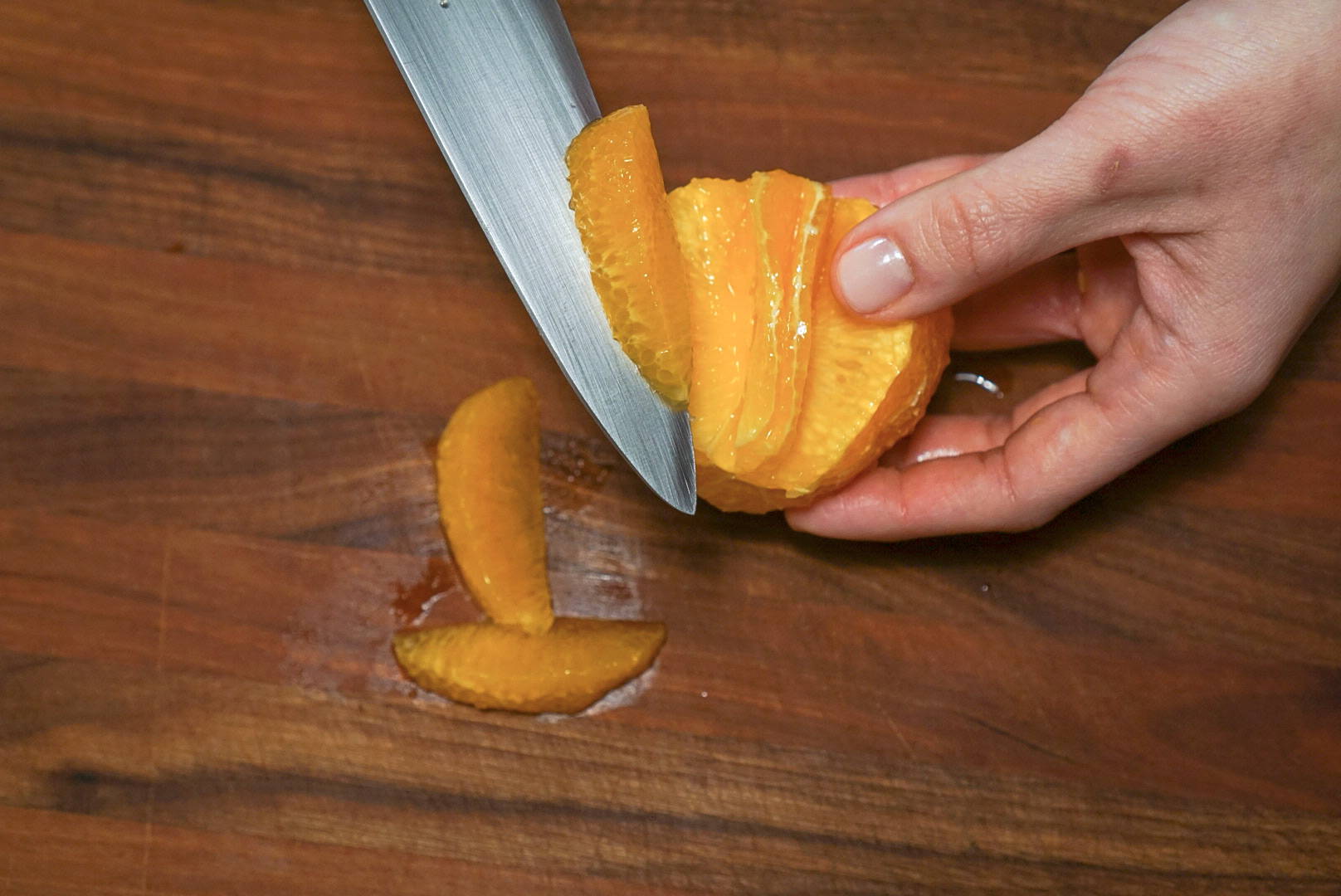 Salad Dressing
1.   Squeeze any remaining juice from orange membranes over small bowl.
2.   Add zest from orange.
3.   Whisk in 1/4 cup vinegar from onion mixture, oil, salt, and pepper.  

Salad
1.   Toss greens gently with dressing and remaining ingredients.
2.   Garnish with pickled onions, sliced avocado, radishes, cilantro, Sumo orange segments, and Carrot Veggie Stick before serving.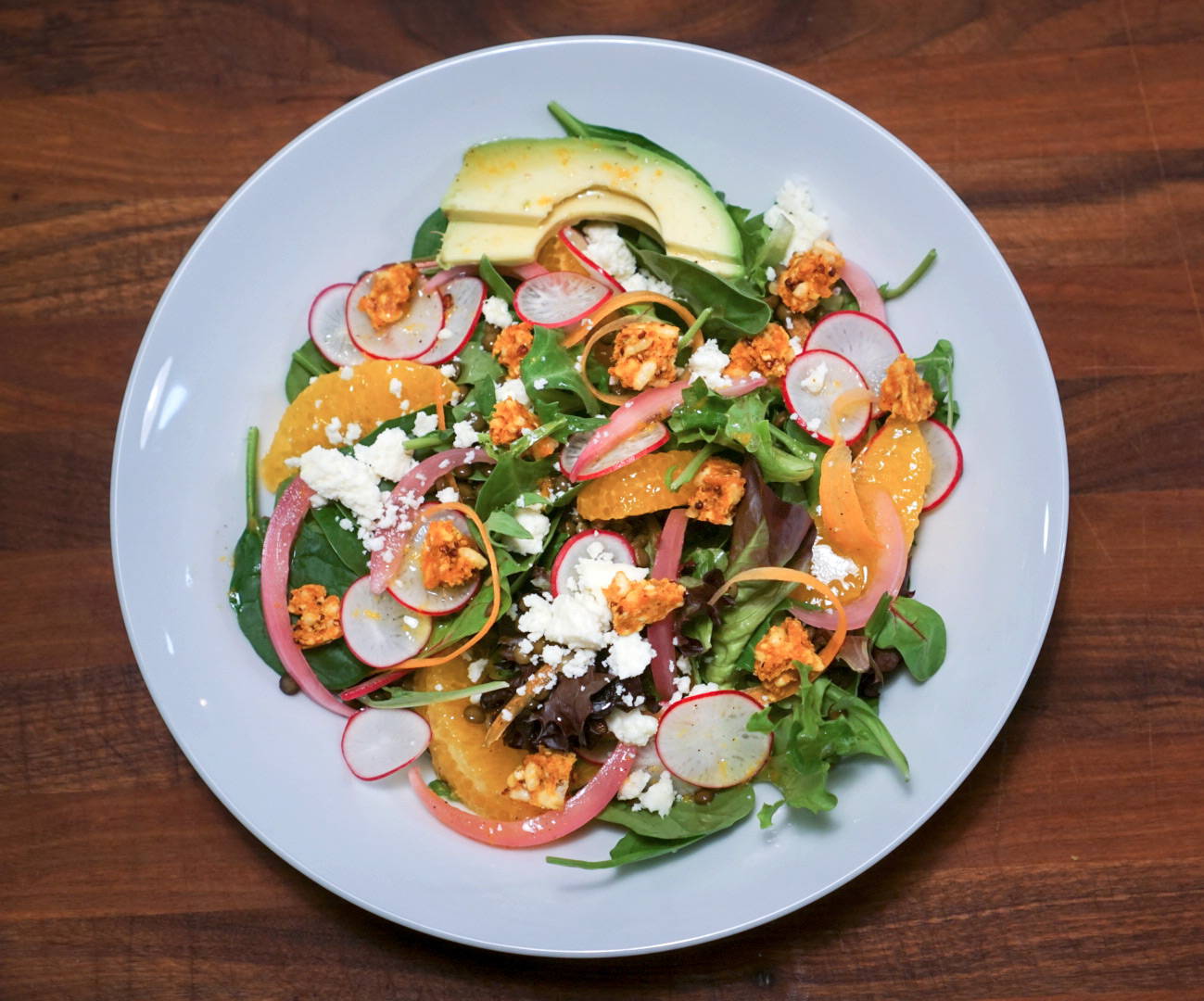 ●  To supreme an orange, set it on a cutting board and use a sharp knife to carefully slice off the peel and pith, the white membrane around the outer surface. Cut toward the center between each segment to release the fruit.
●  Prepared pickled onions can be stored in the refrigerator for up to one month. Use them as a tangy condiment for sandwiches, salads, and cooked proteins.
---