Savory Harissa Honey-Roasted Carrots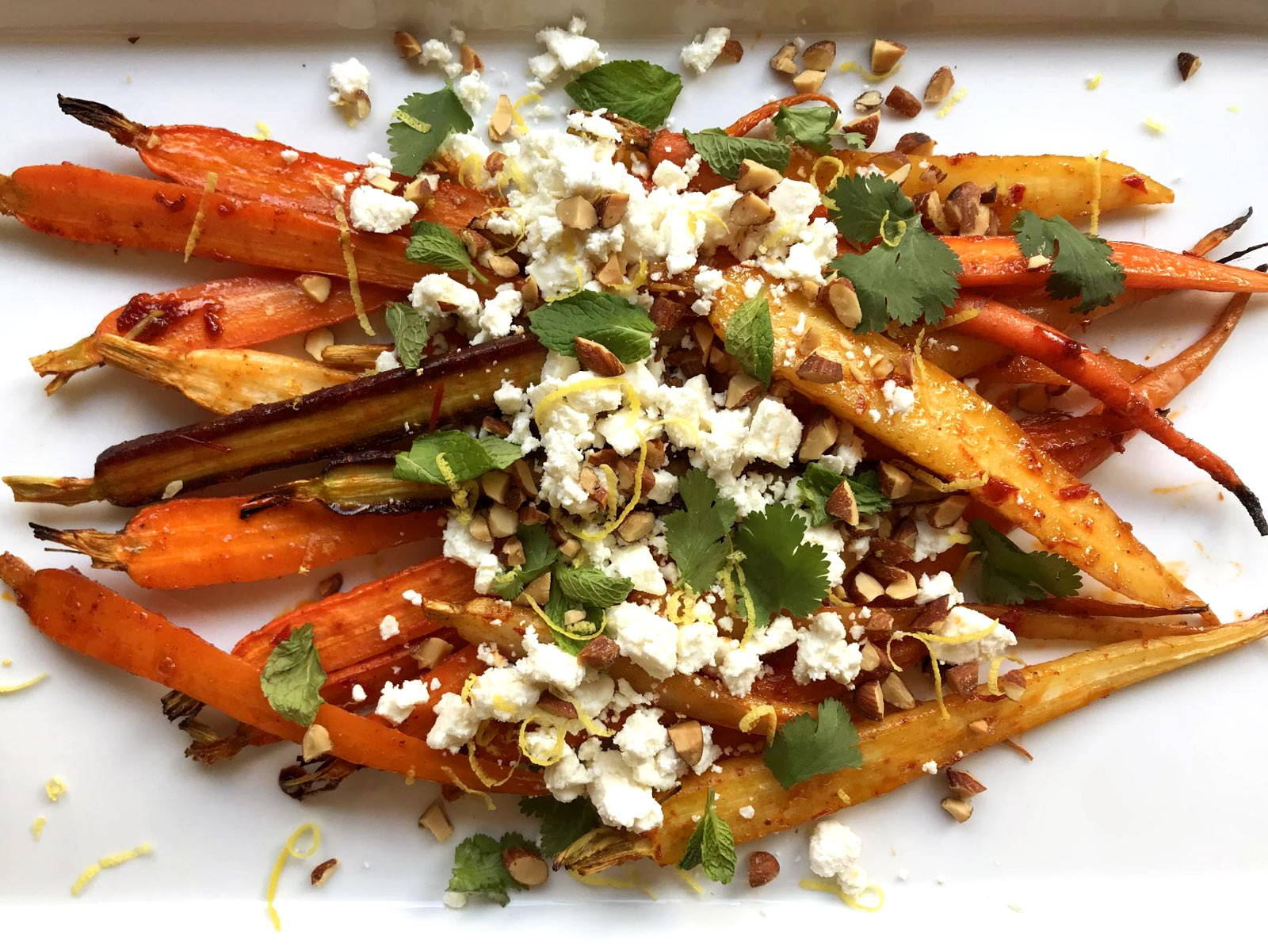 This is a truly beautiful dish, thanks to the heirloom carrots that can be found at farmer's markets in spring. They add a pop of color that's as delicious as it looks and are complemented by the savory and spicy harissa sauce. We love that you leave the skins on the carrots, using more of the vegetable for maximum nutrition and flavor.
Throw on some feta, almonds, fresh herbs, and a sprinkle of lemon zest, and you've got a dish that's delicious warm or at room-temp, perfect for big gatherings when your oven is otherwise occupied.
Check out the recipe below.
Savory Harissa Honey-Roasted Carrots
SERVES: 6
PREP TIME: 10 minutes
COOK TIME: 25 minutes
1-1/2  pounds organic rainbow carrots, skin-on but scrubbed & trimmed
2  tablespoons harissa paste
2  tablespoons olive oil
1  tablespoon honey
1/4  teaspoon ground cumin
1/2  teaspoon kosher salt
1/2  teaspoon ground black pepper
1/2  cup crumbled feta cheese
1/4  cup coarsely chopped fresh mint and/or cilantro
2  tablespoons chopped smoked almonds or your favorite nut
1  lemon, zested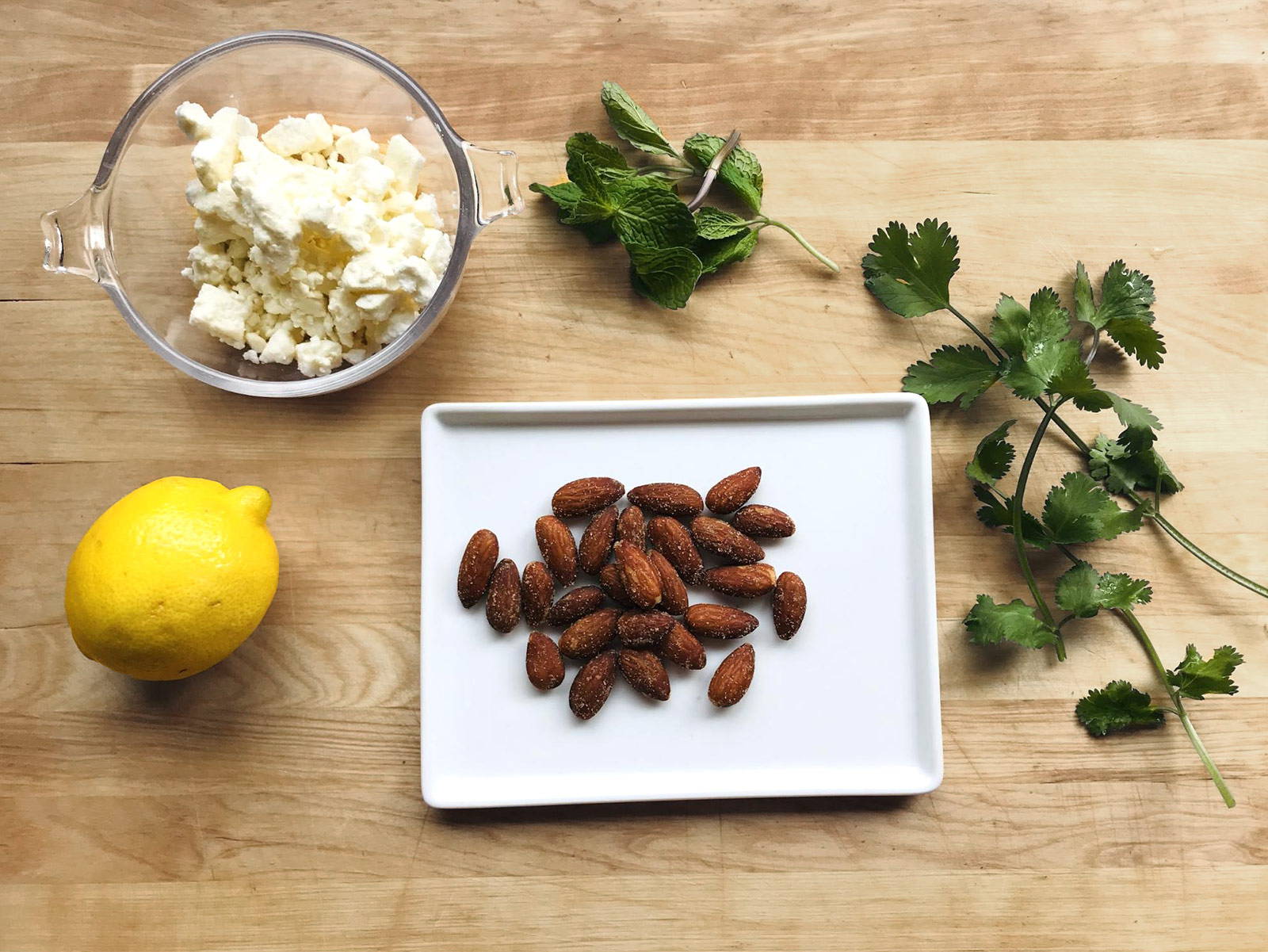 1. Preheat oven to 425°F.
2. Cut carrots in half vertically.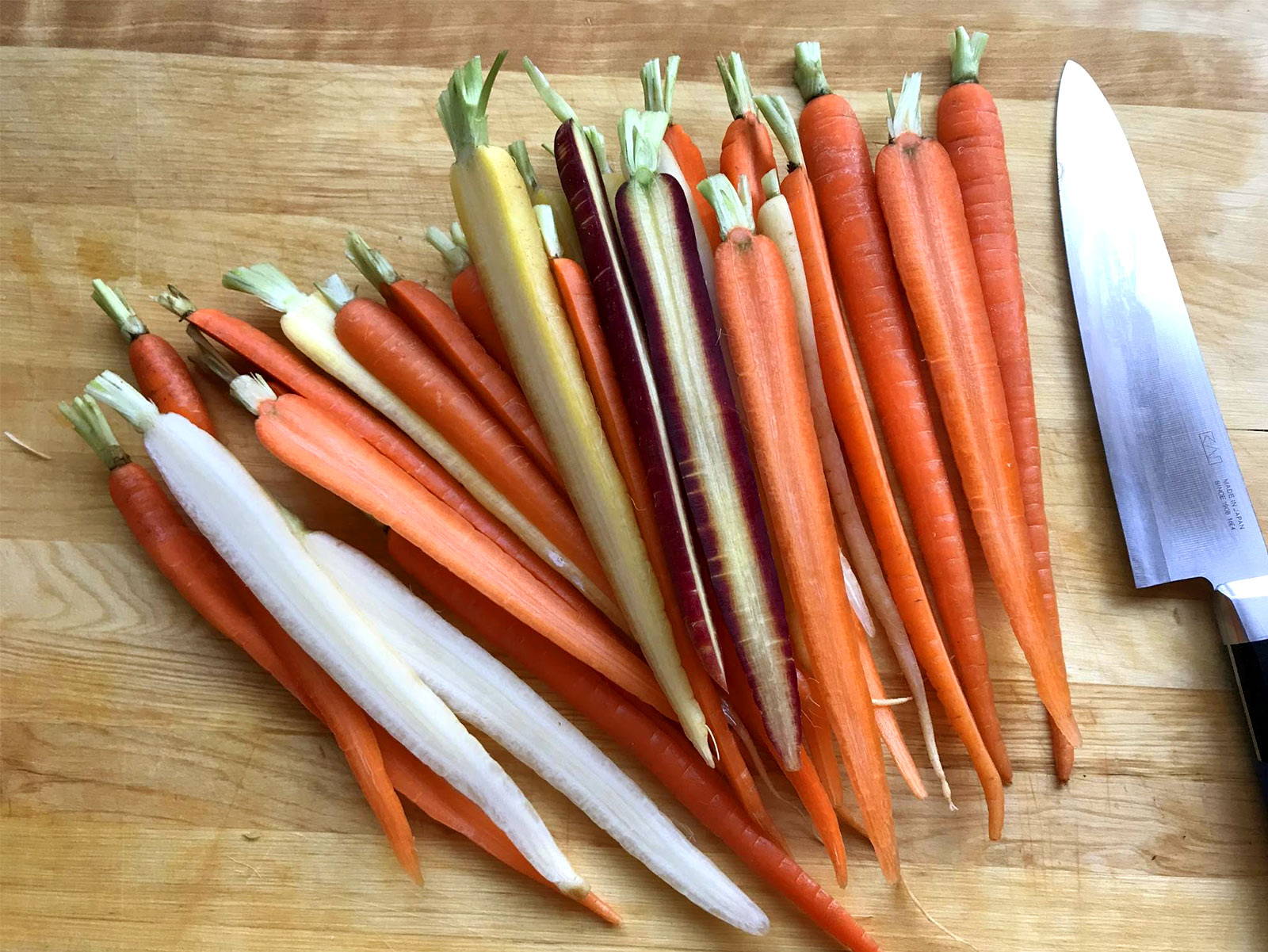 3. Whisk harissa, oil, honey, cumin, salt, and pepper in a large bowl.
4. Add carrots to bowl and toss to combine.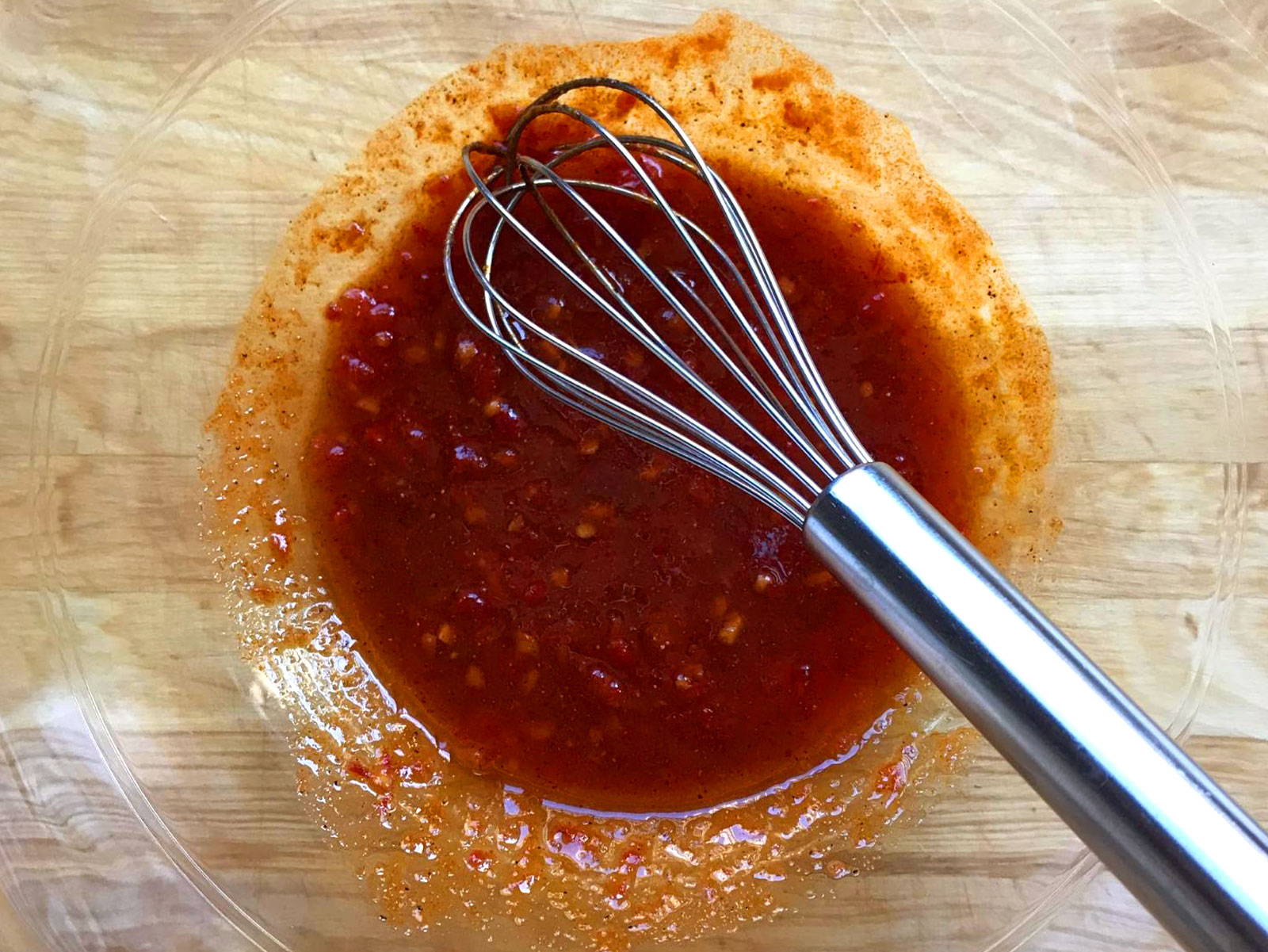 5. Spread carrots in single layer on 17x12-inch, parchment-lined rimmed baking sheet.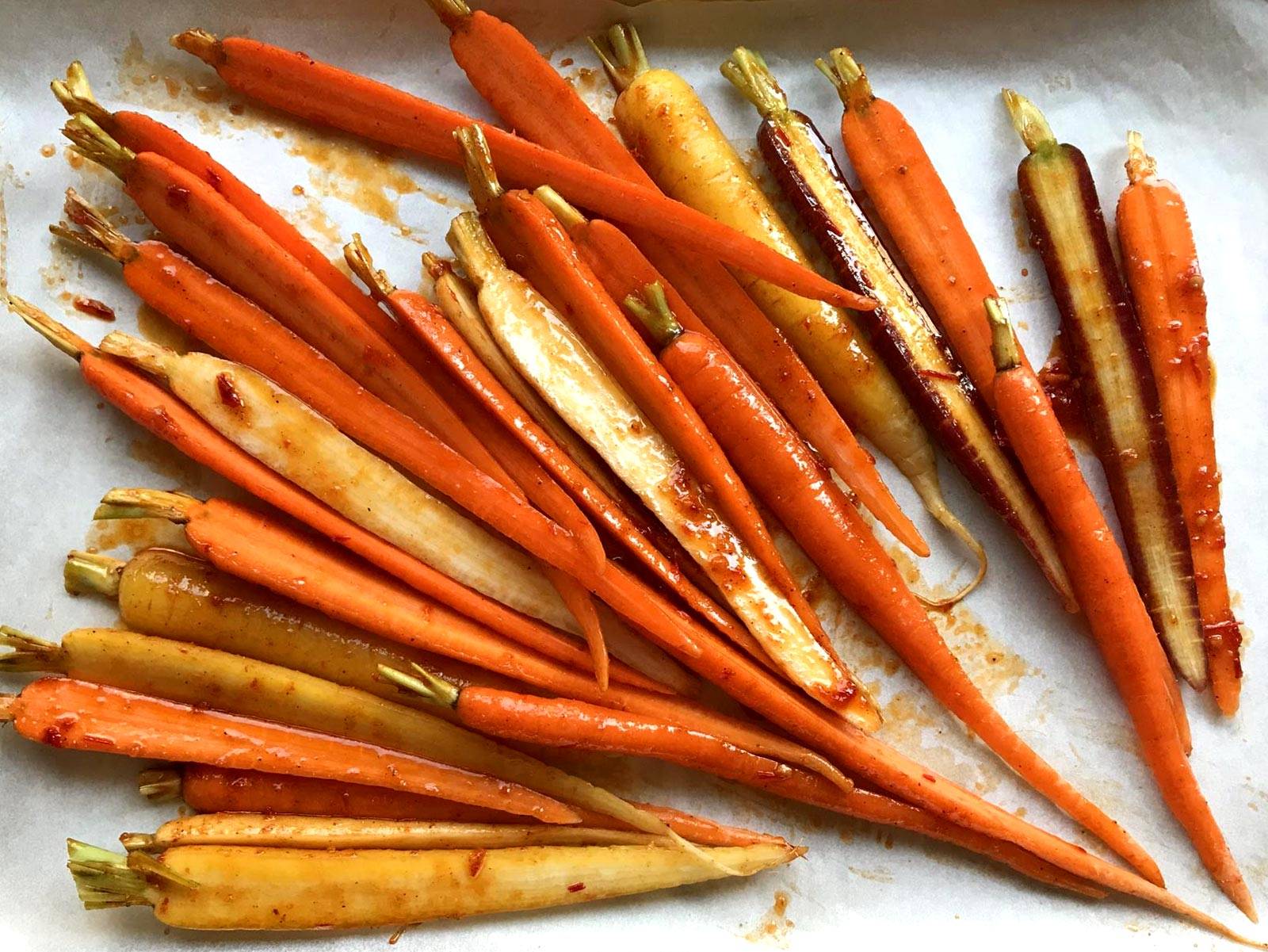 6. Bake for 20-25 minutes or until cooked through and edges begin to brown.
7. Serve topped with feta, herbs, almonds, and lemon zest.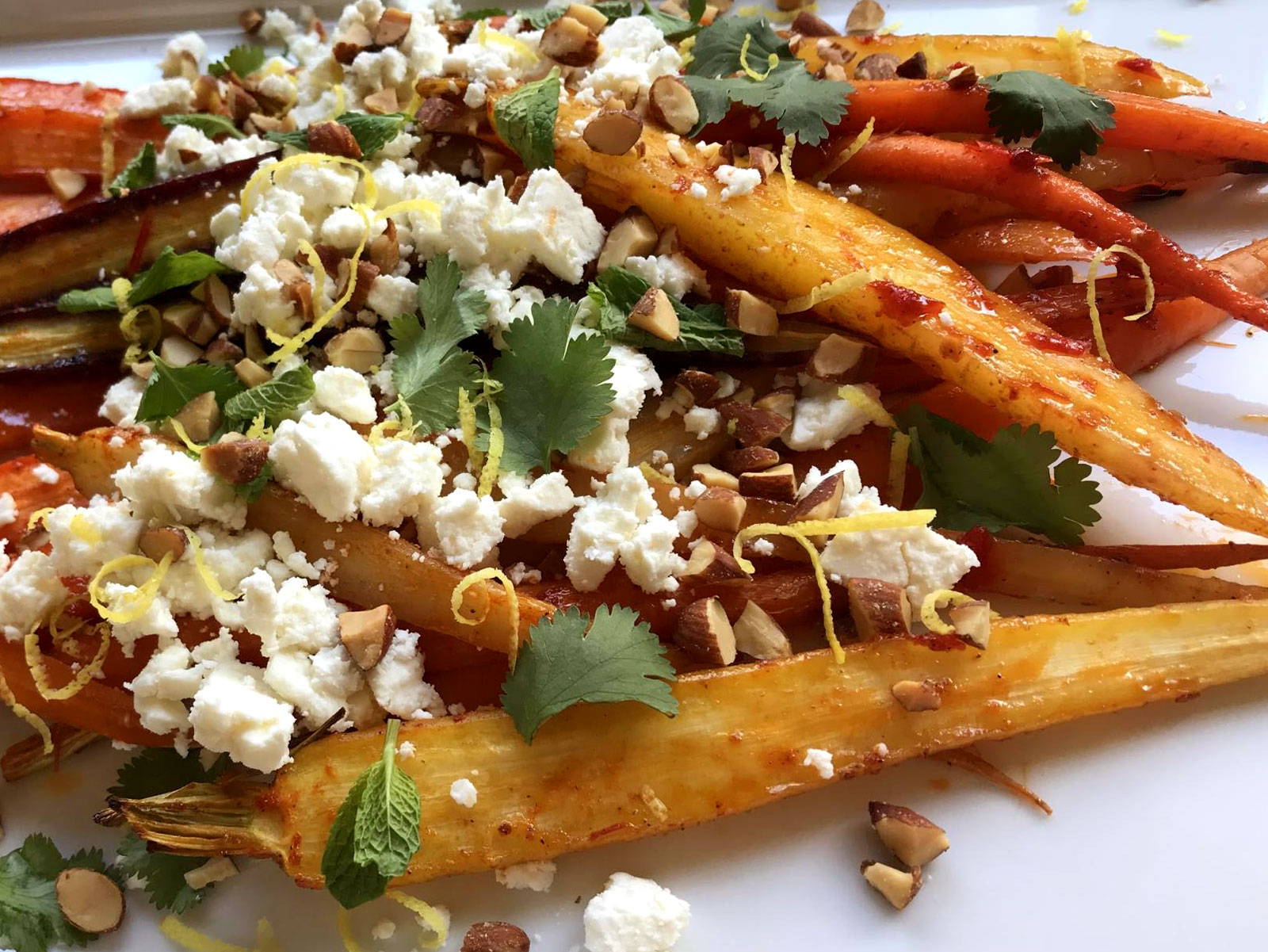 Harissa is a Tunisian red chile pepper paste seasoned with rose petals, coriander, and caraway seeds. It comes in both mild and spicy versions and is often sold in a tube or jar in the condiment aisle of the grocery store.
---