Salad with Creamy Coriander & Cumin Hummus Bed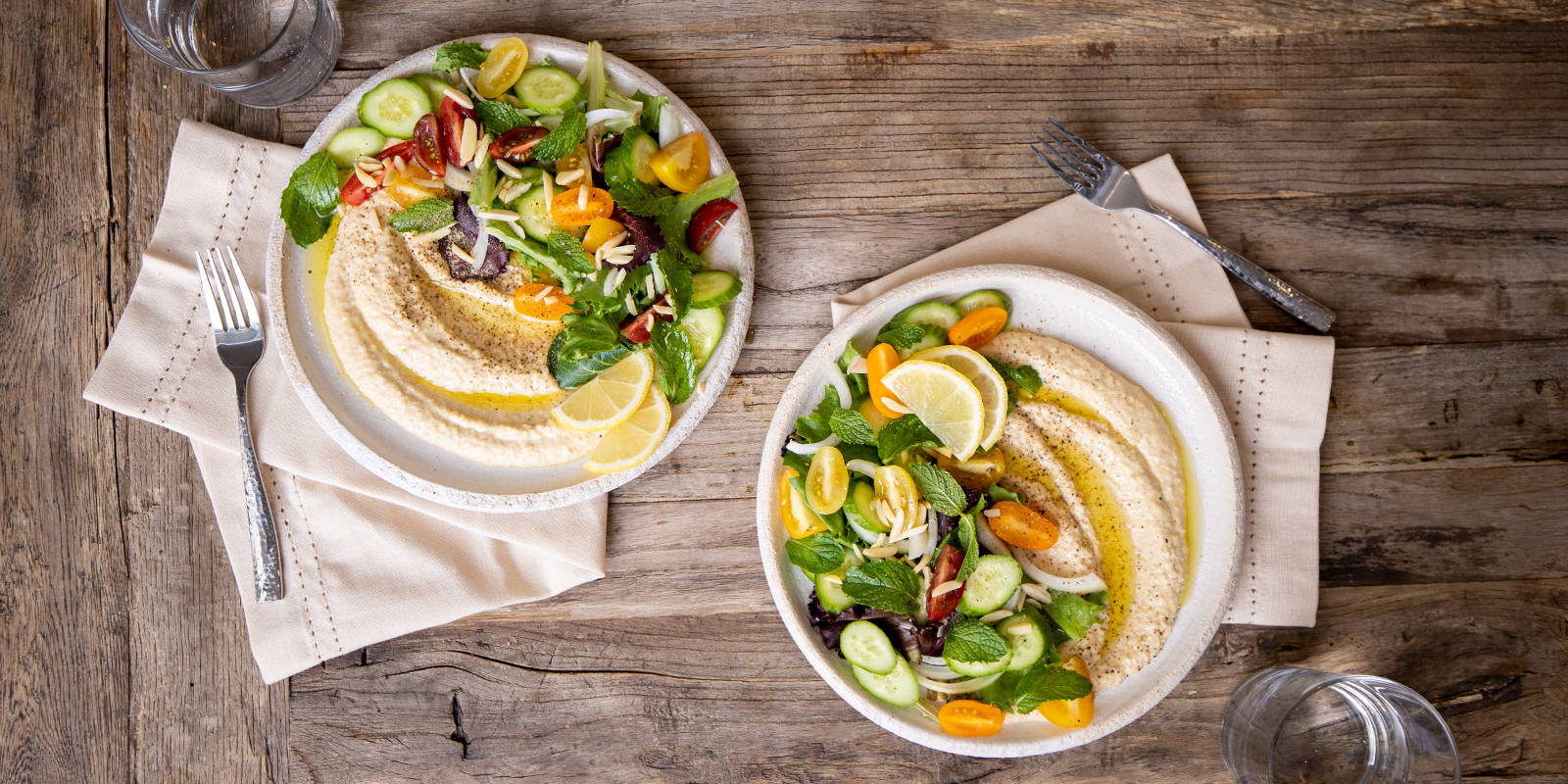 Pairing hummus with veggies? A delicious no-brainer. But pairing it with a salad? Tell me more. This salad starts by smoothing a layer of hummus beneath your bed of greens, giving your meal tons of added texture, nutrients, and flavor. Yum!
But this hummus isn't your typical recipe. Coriander and cumin combine to add a blend of smooth earthy flavor that helps enhance the taste of your crisp and crunchy veggies. Its velvety smooth texture makes our take on creamy hummus a delicious salad dressing stand-in.
Whether you dip, dress, or eat it by the spoonful, we hope you enjoy!
Salad with Creamy Coriander & Cumin Hummus Bed
Serves: 6
Prep Time: 20 minutes
Tools
Food Processor or Blender
Hummus Ingredients
2  cans chickpeas, 1 drained
1/2  cup tahini
2  cloves garlic
1  onion, sliced
3  tablespoon nutritional yeast seasoning
1  lemon, juiced
1/4  cup olive oil
1  teaspoon cumin
1  teaspoon coriander
Salt and pepper
Salad Ingredients
4  cups baby lettuce mix
1  cup cherry tomatoes, quartered
2  small cucumbers, sliced
1/4  cup slivered almonds
3  tablespoons fresh mint leaves
1/2  small white onion, sliced
Salt and pepper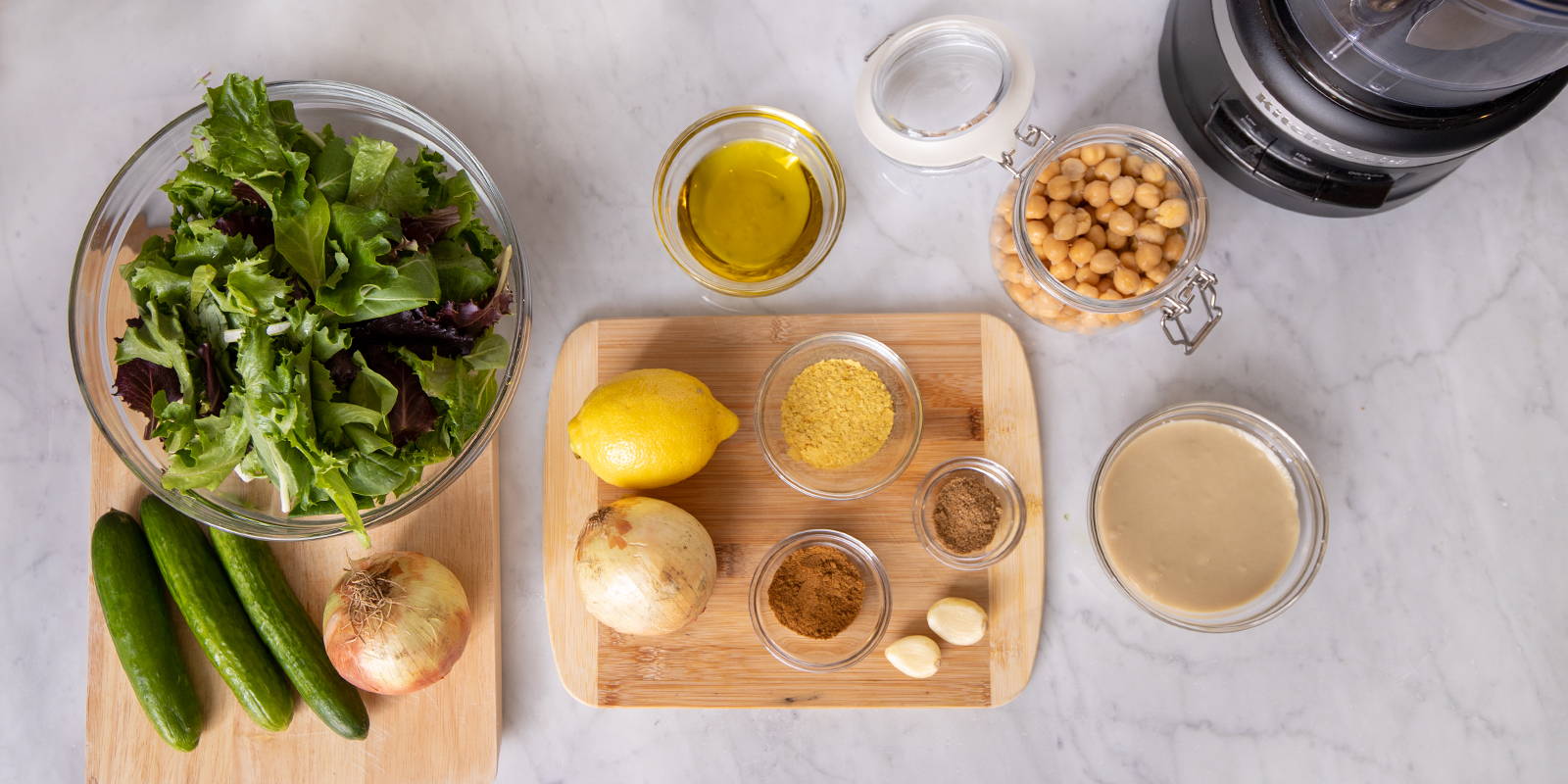 1.  Add all hummus ingredients to food processor or blender.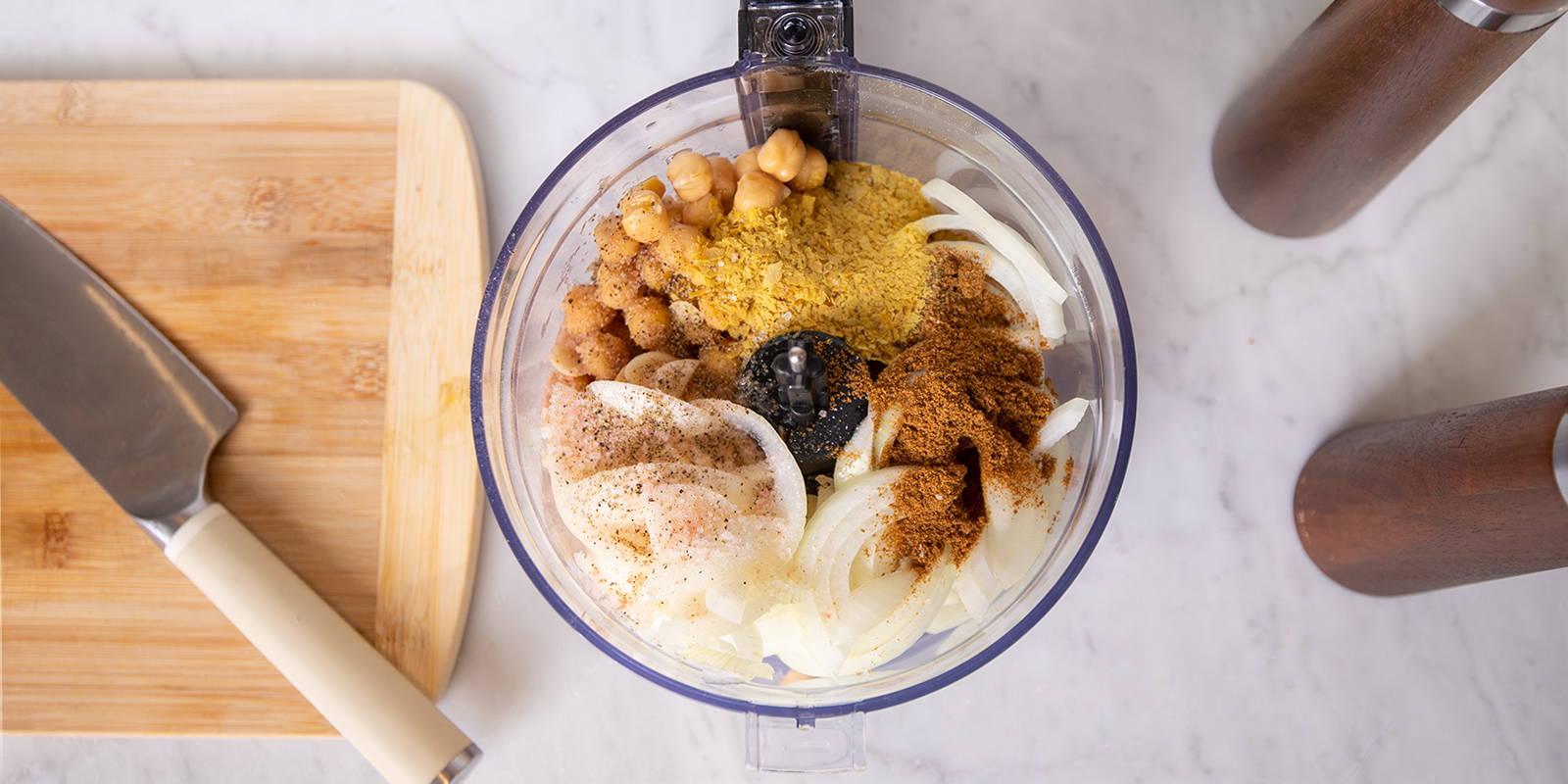 2.  Blend until smooth and consistent. Set aside to start the salad.
3. Add salad ingredients to a large bowl and season with salt and pepper to taste.
4. Mix to combine and set aside.
5. Using a knife or the back of a large spoon, smooth a layer of hummus onto serving plates to create the "hummus bed."
6. Top with salad, serve, and enjoy!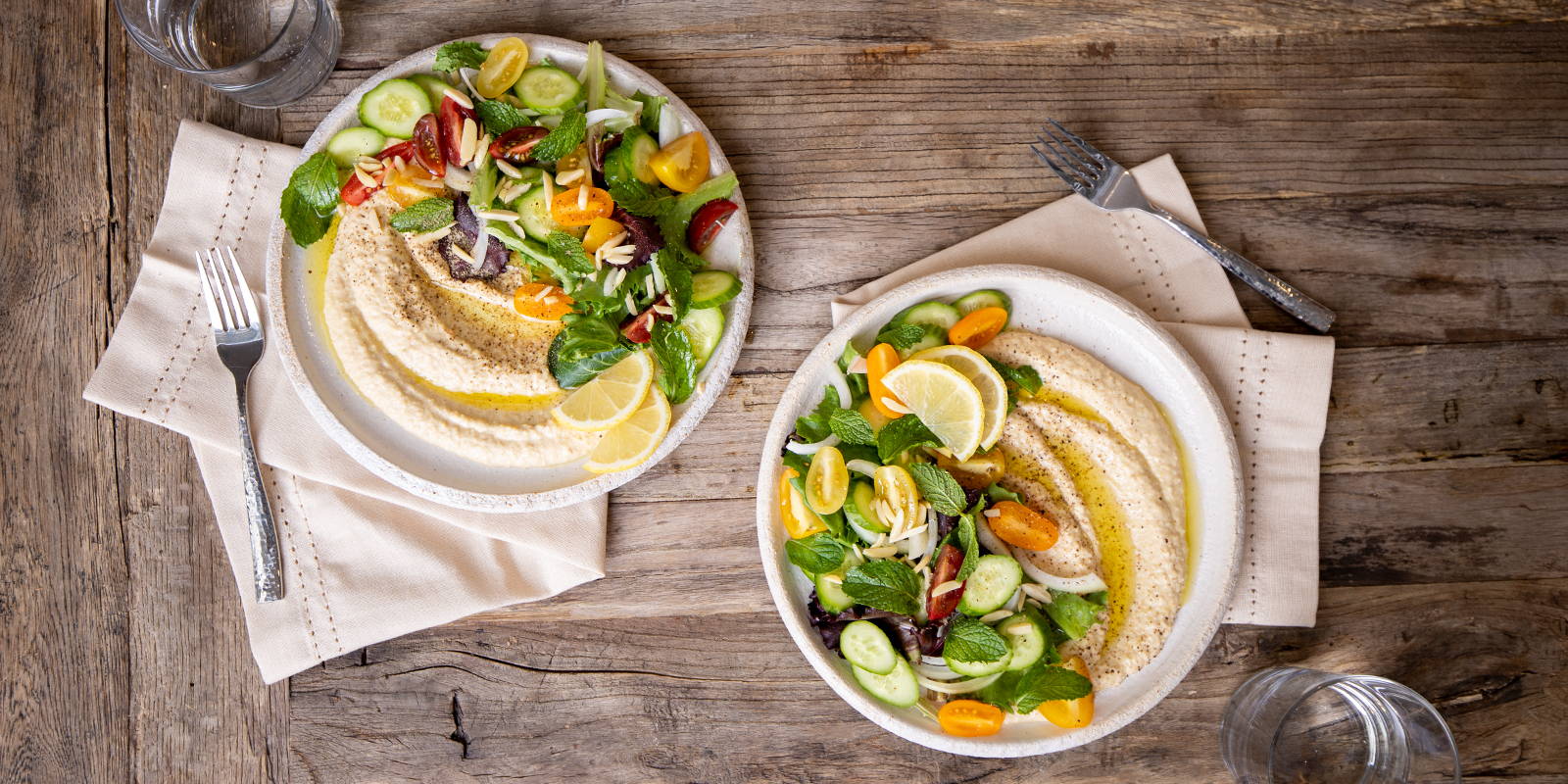 After you assemble your dish, drizzle with a little extra olive oil and a small squeeze of lemon to get more pops of flavor in every bite. And if you're a fan of extra creamy hummus, simply add more tahini to get an even smoother texture.
Did you make this or any of our other recipes? Share on Instagram using #ZENBRecipes and tag @ZENB_Life. We'll repost our favorites with our Plant Pals.
---