No-Bake Vegan Pumpkin Tarts
Fall is the changing colors of leaves, the crisp, cool air outside, and the delicious variety of comfort foods. These No-Bake Vegan Pumpkin Tarts will be a perfect addition to your fall feasts, especially without having to bake them. They are a perfect balance of sweet and veggie goodness that friends and family will absolutely love.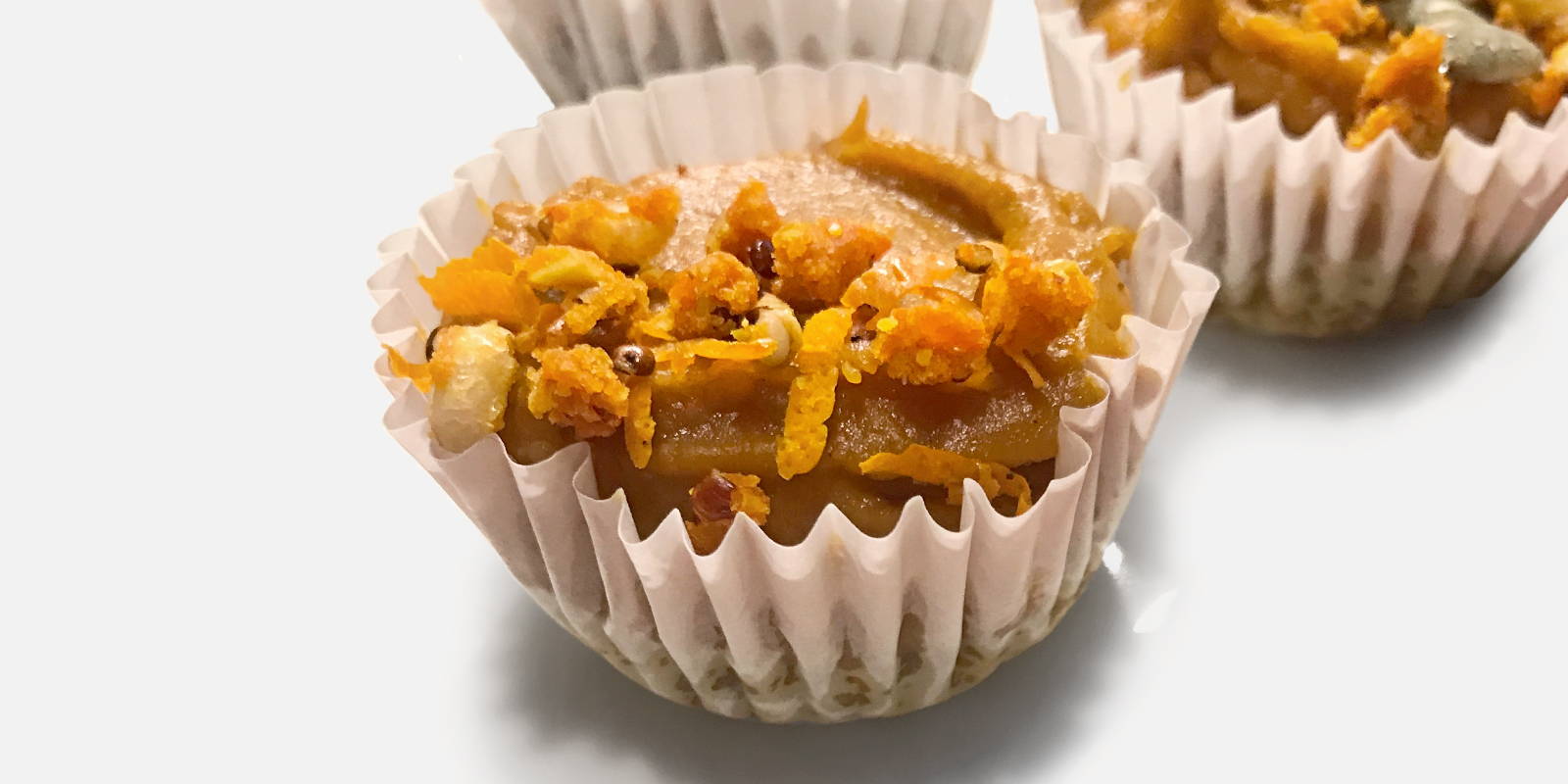 no-bake vegan pumpkin tarts
Serves: 16
Prep Time: 30 minutes
Crust
10 pitted dates (about 1/2 cup)
2 ZENB Carrot Veggie Sticks, coarsely crumbled
1/4 cup unsweetened coconut flakes
1 teaspoon melted virgin coconut oil
Filling
3/4 cup pumpkin puree
2 tablespoons non-dairy nut milk or coconut creamer
2 tablespoons maple syrup
1 tablespoon corn starch
1/2 teaspoon pumpkin pie spice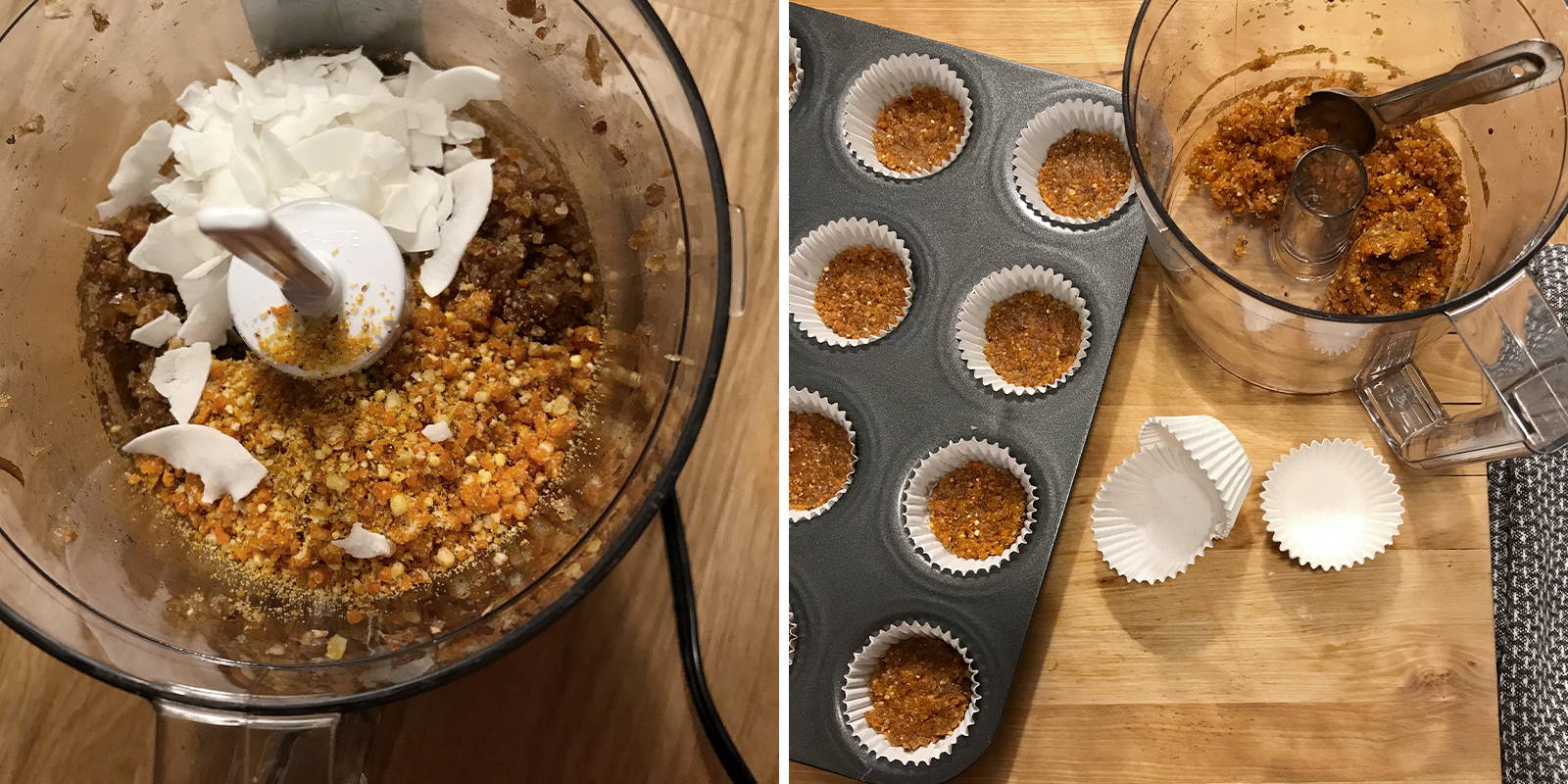 1. Process dates in food processor until finely chopped.
2. Add remaining crust ingredients and processuntil mixture starts to stick together.
3. Press the mixture evenly into the bottom of 16 lined minimuffin cups.
4. Place muffin tin in freezer.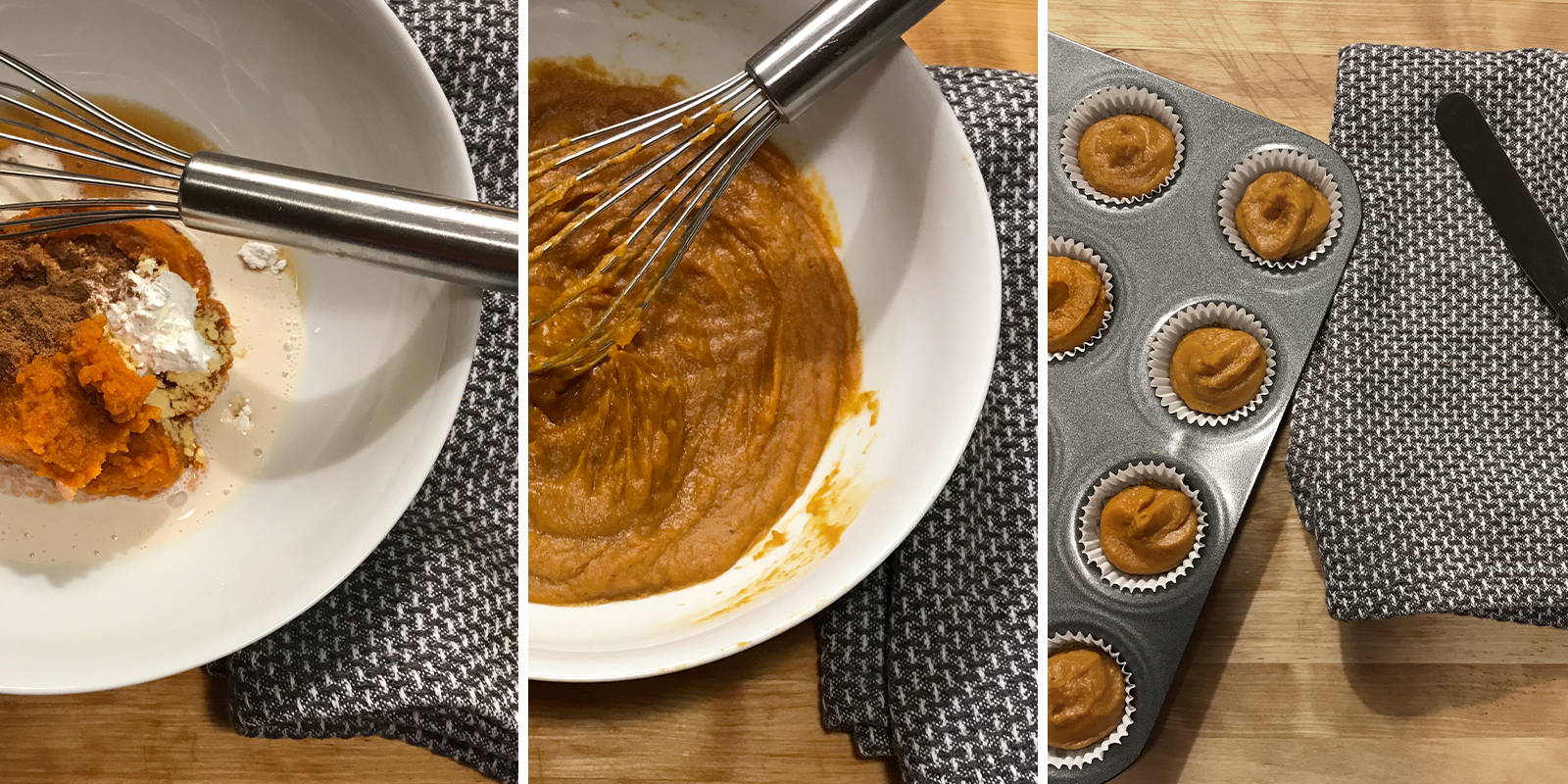 5. Whisk filling ingredients in a medium microwave safe bowl.

6. Cook covered, 2 to 2-1/2 minutes, whisking every 30 seconds until glossy and thickened. Cool.

7. Spoon filling into crusts; return to freezer 2-3 hours or until set.

8. Let stand 10-15 min. at room temperature before serving.

● Make these tarts up to 2 days ahead. Store in freezer in covered container.
● Garnish the tarts with optional toppings like: coconut whipped topping, toasted pumpkin seeds, toastedcoconut, citrus zest, edible flower petals, a sprinkle of pumpkin pie spice or additional crumbled ZENB CarrotVeggie Sticks.
---