Next Level Yogurt with ZENB Veggie Sticks
It's been said that breakfast is the most important meal of the day. But if you don't do breakfast right, does it even matter? With that in mind, we set out to test ZENB with a bunch of different breakfast foods, and in the process discovered the magic of pairing our ZENB Veggie Sticks with yogurt, so you can turn your next bowl into the ultimate start to your day.
Yogurt serves as a nearly perfect on-the-go, easy-to-eat, and tasty breakfast. And although it's typically not enough to satisfy a completely empty stomach, when yogurt is supplemented with additional ingredients, it's a tremendous way to set yourself up for success for your day.
But let's be honest: yogurt can also be boring. Sure, it may be healthy and available in a variety of wonderful flavors, but that doesn't mean its texture or consistency is all too pleasing.
That's where ZENB comes in. Simply crumble up your favorite ZENB Veggie Stick, add it into your yogurt with some delicious fruits, and mix it all up. If what your yogurt's been missing is that sweet, satisfying crunch, then this fruit and ZENB combination will be the flavorful, all-organic addition you never knew you needed.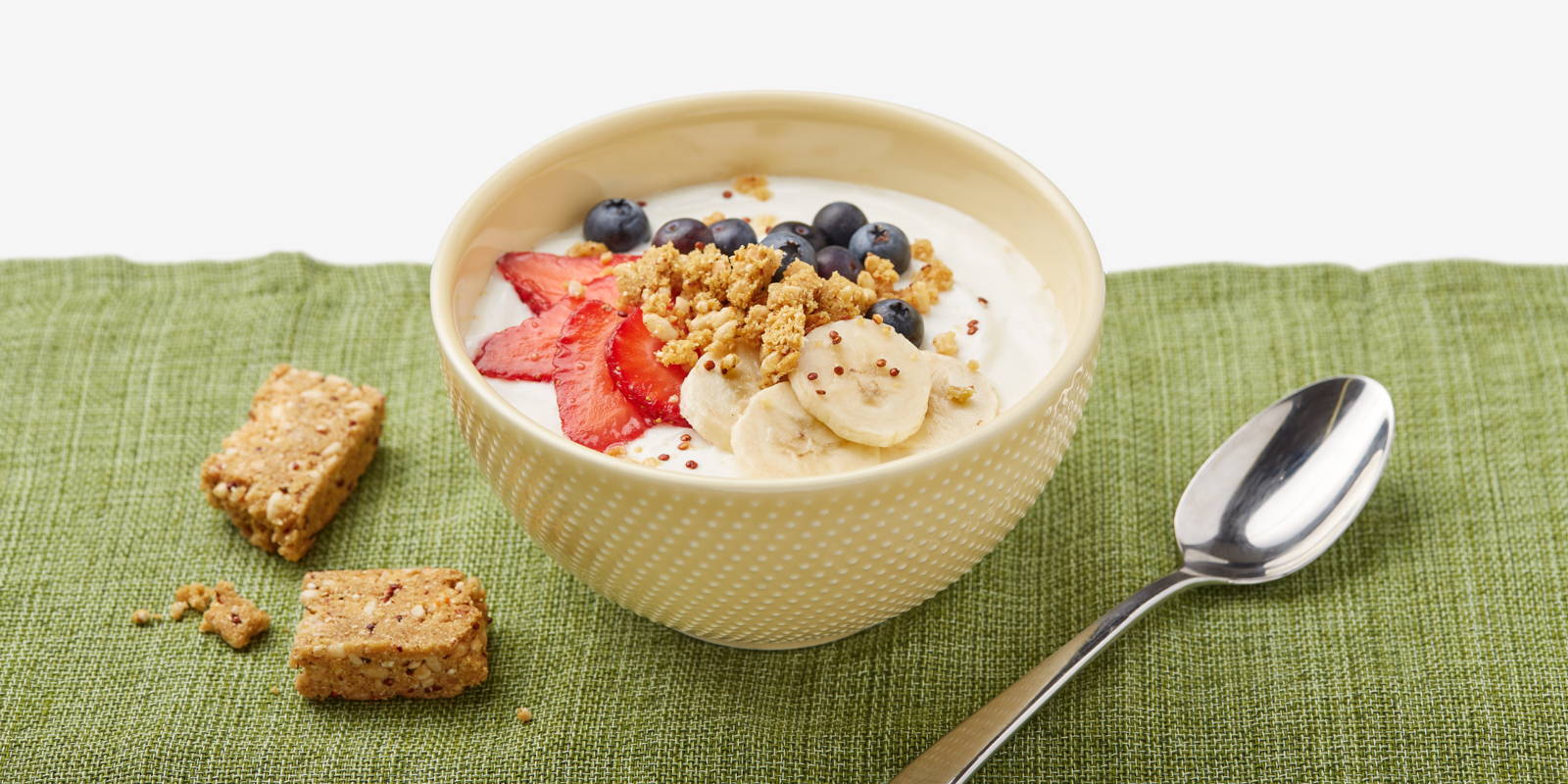 1.   Pour yogurt into bowl.
2.   Slice and measure all fruit.
3.   Add fruit to yogurt.
4.   Crumble ZENB Veggie Stick.
5.   Top yogurt with ZENB and mix.
Help reduce food waste by using what's in your fridge. You can customize your yogurt by adding any number of tasty fruits!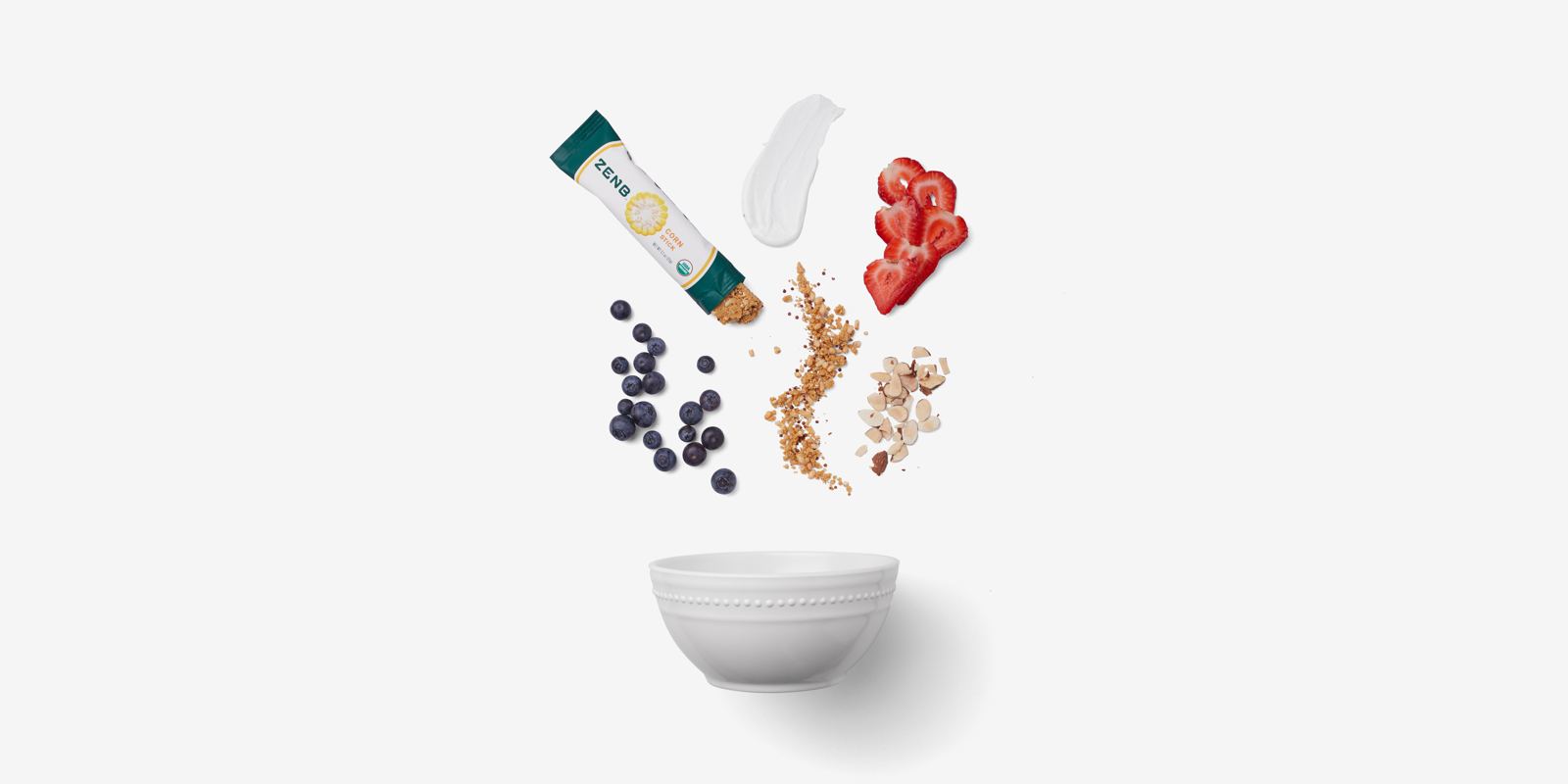 ---