Next-Day Sweet Potato Waffles
Waking up to the smell of waffles or pancakes is enough to get you out of bed, but overindulging in the heavy and sugary meal may make you ready for a nap. Using veggie substitutes, you can change waffles from an indulgence to a regular morning favorite without sacrificing flavor.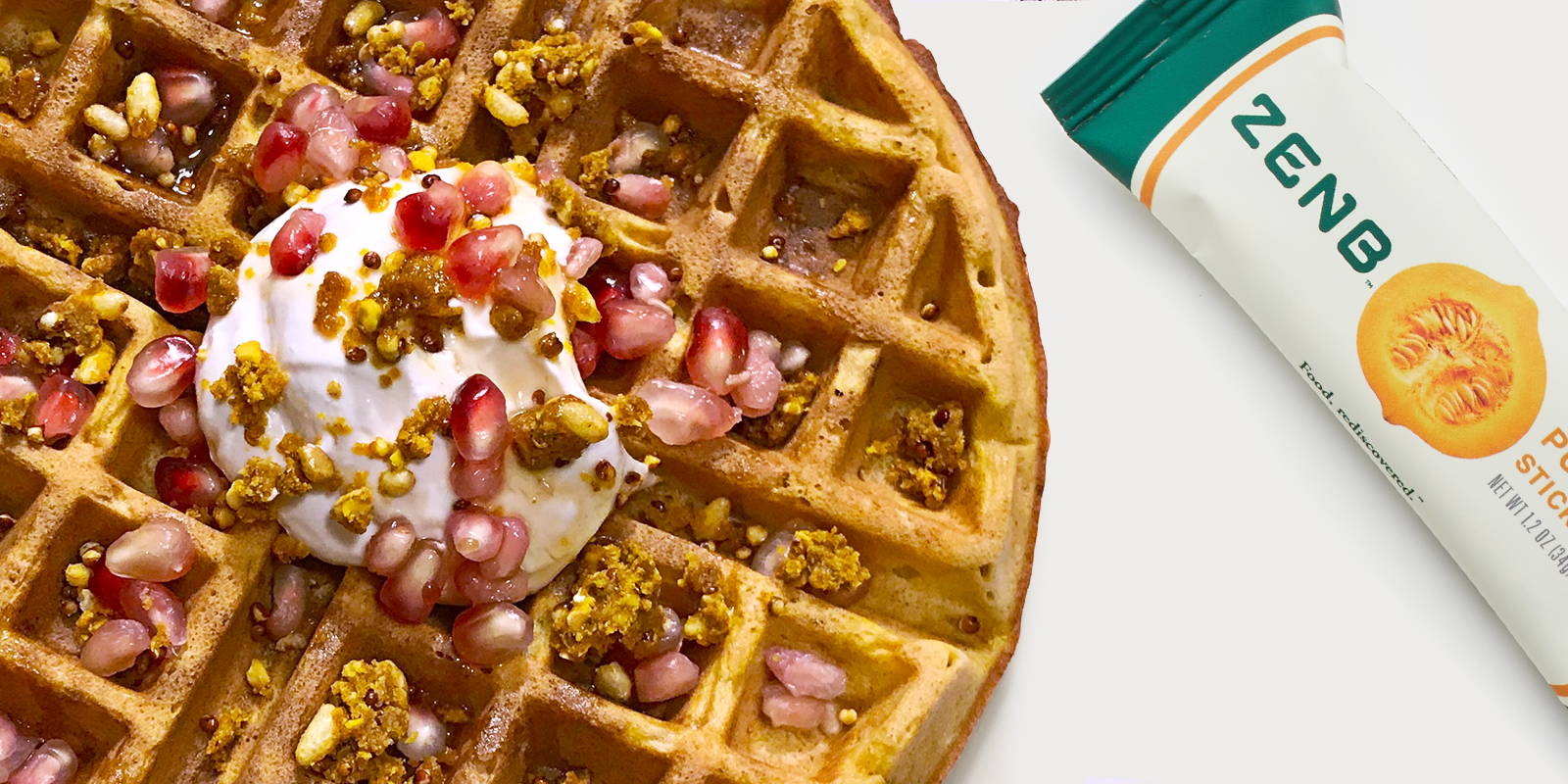 Next-day sweet potato waffles
SERVES: 4-6

PREP TIME: 15 minutes
Ingredients
2 cups flour
2 ZENB Pumpkin Veggie Sticks, crumbled
1 tablespoon corn starch
2 teaspoons baking powder
1 teaspoon pumpkin pie spice
1 can (13.5 oz.) organic unsweetened coconut milk
2 eggs, beaten
2 tablespoons melted vegan butter or virgin coconut oil
2 tablespoons maple syrup (optional)
2 teaspoons vanilla extract 
1 cup cooked sweet potatoes or sweet potato casserole, mashed until smooth  
Toppings
maple syrup
plain low-fat Greek yogurt
fresh pomegranate seeds
crumbled ZENB Pumpkin Veggie Stick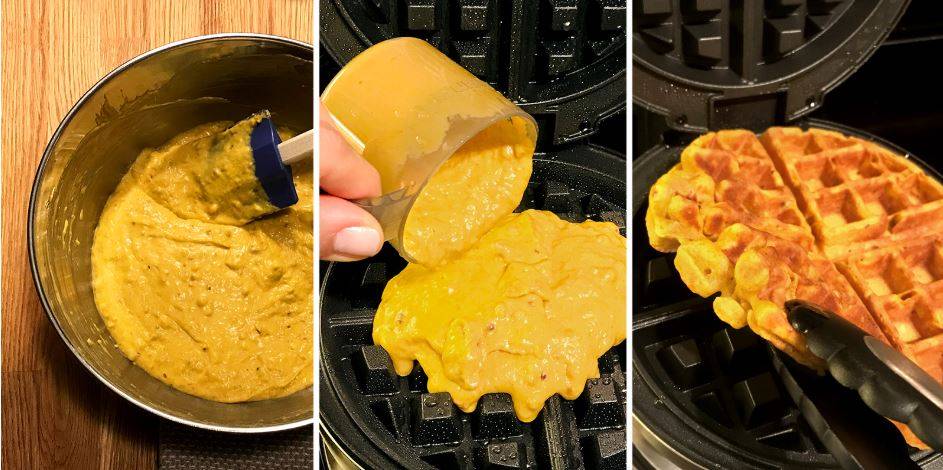 1. Preheat waffle iron.

2. Combine flour, ZENB Pumpkin Veggie Stick crumbles, corn starch, baking powder and spice in large bowl. Whisk in remaining ingredients, except toppings, until just combined.
3. Spray preheated waffle iron lightly with vegetable oil. Pour in recommended amount of batter per the manufacturer. Close lid; cook 4-6 min. until waffle is golden brown and crisp.
4. Serve immediately with toppings. 
● When cooking for a crowd, transfer finished waffles to a rack in a preheated 200ºF oven to keep waffles crispy.

● Turn this waffle into a savory dish by topping with a fried egg, diced avocado, hot sauce, chopped cilantro and additional ZENB Pumpkin Veggie Stick crumbs.

● Cooled waffles can be stored in the freezer in tightly sealed plastic bags for up to 2 months.

---