Mother's Day Vegan Chocolate Fruit Tartlets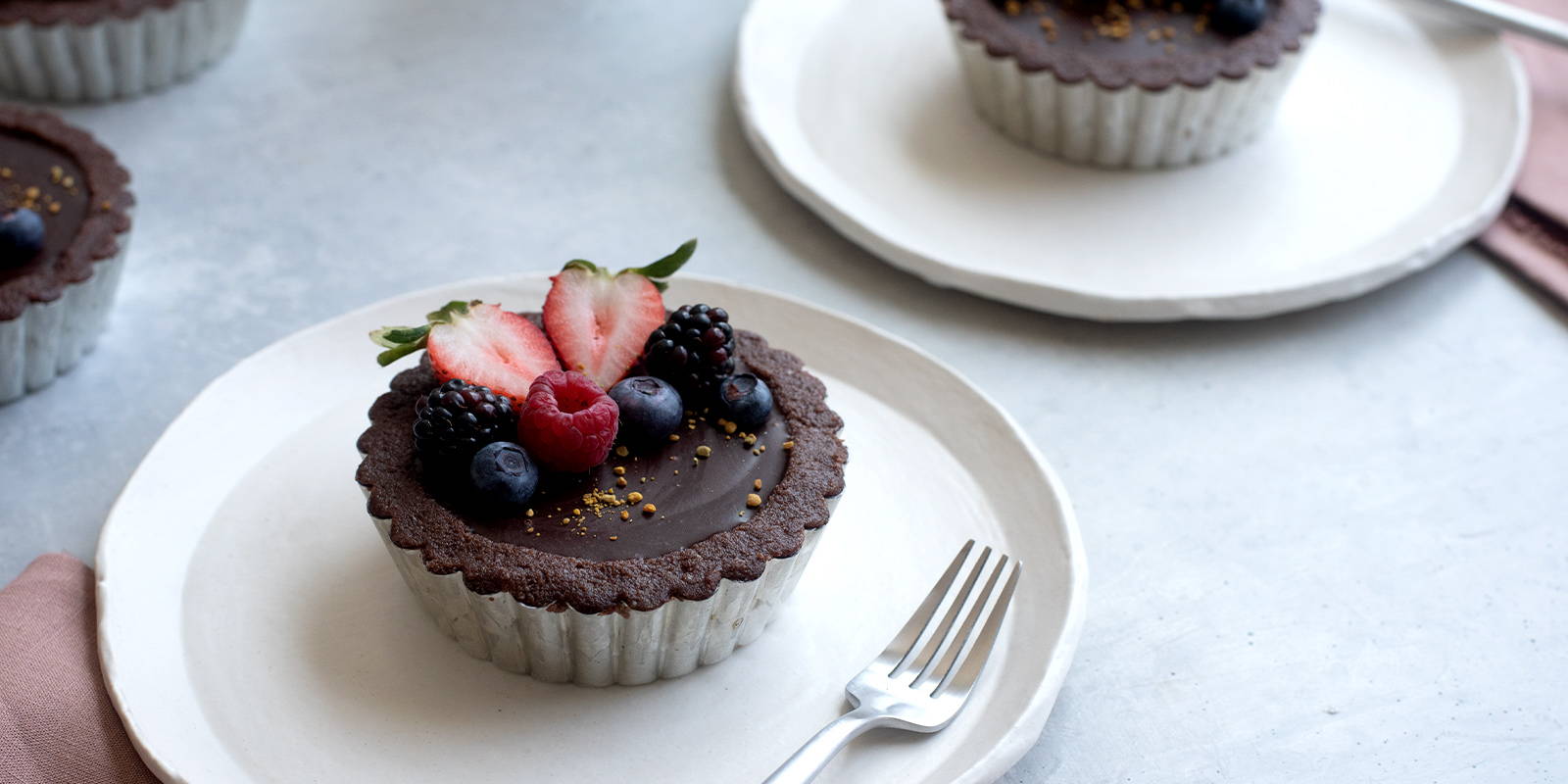 It's that time of year where we celebrate our mothers and all the love they've always shown us, from teaching us how to walk to teaching us how to do almost everything else in our life.
Whether you still live at home or you're popping by for a Mother's Day visit, there's no better way to show your love than with a sweet, tasty, and indulgent dessert.

And to show a little extra love...make it plant-based. Whip up this Vegan Chocolate Fruit Tartlet and create a new Mom Day memory you both will enjoy.

So skip the breakfast in bed and get ready to embrace the sweetness of spring with this tasty tartlet recipe. Grab your ingredients because it's time to get baking.

VEGAN CHOCOLATE FRUIT TARTLETS
Serves: 6
Prep Time: 3-4 hours
Crust
2  cups almond flour
8  tablespoons salted vegan butter
1/4  cup maple syrup
1  teaspoon vanilla extract
3  tablespoons cocoa powder

Ganache Filling
4  cups vegan chocolate chips
1 1/4  cup coconut milk

Toppings

2-3  cups mixed berries (we used strawberries, blueberries, raspberries, and blackberries)

Equipment
6  4-inch tartlet pans
1.  In a large mixing bowl add all crust ingredients.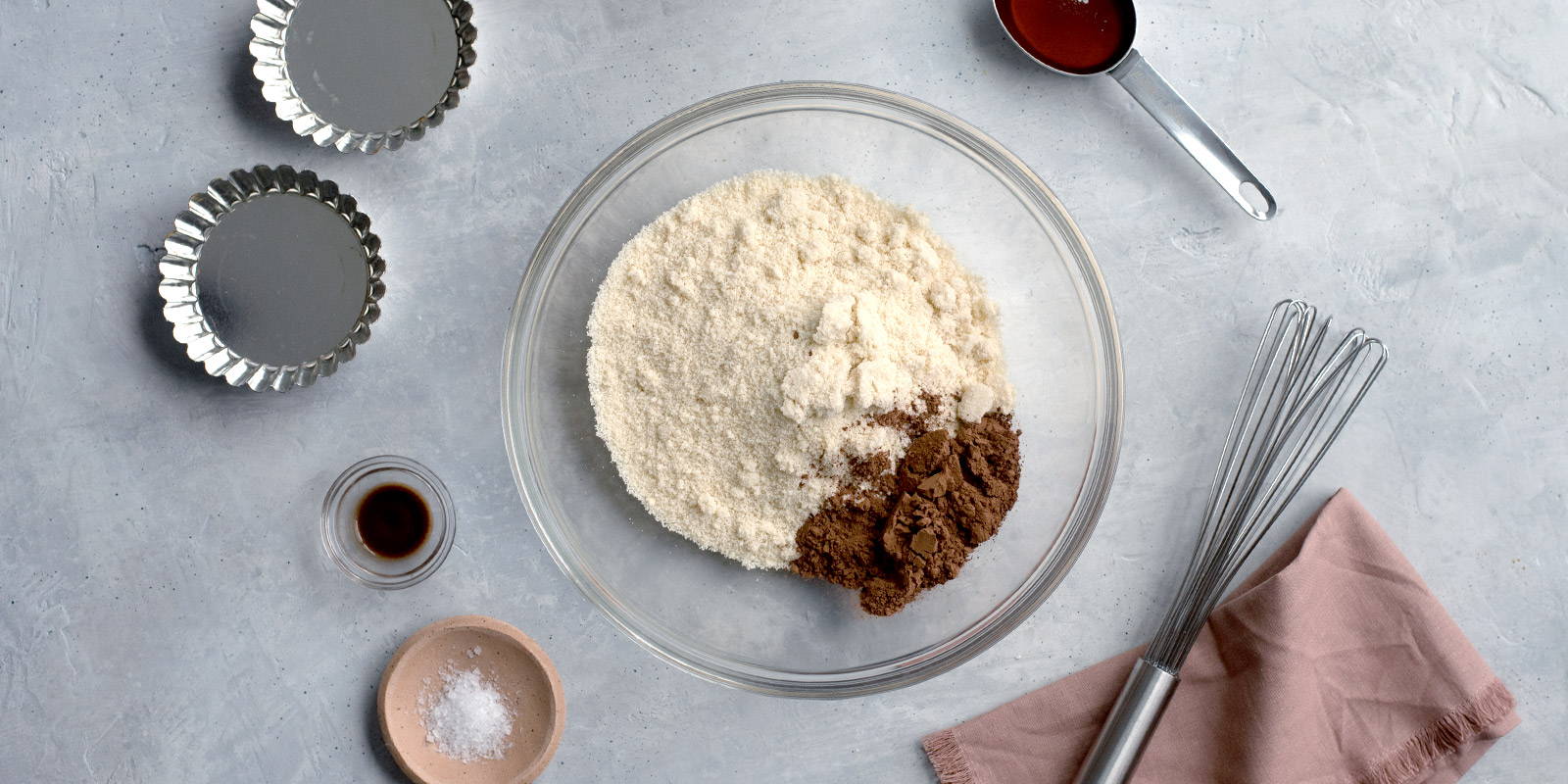 2.  Mix together with a fork or hands until well combined.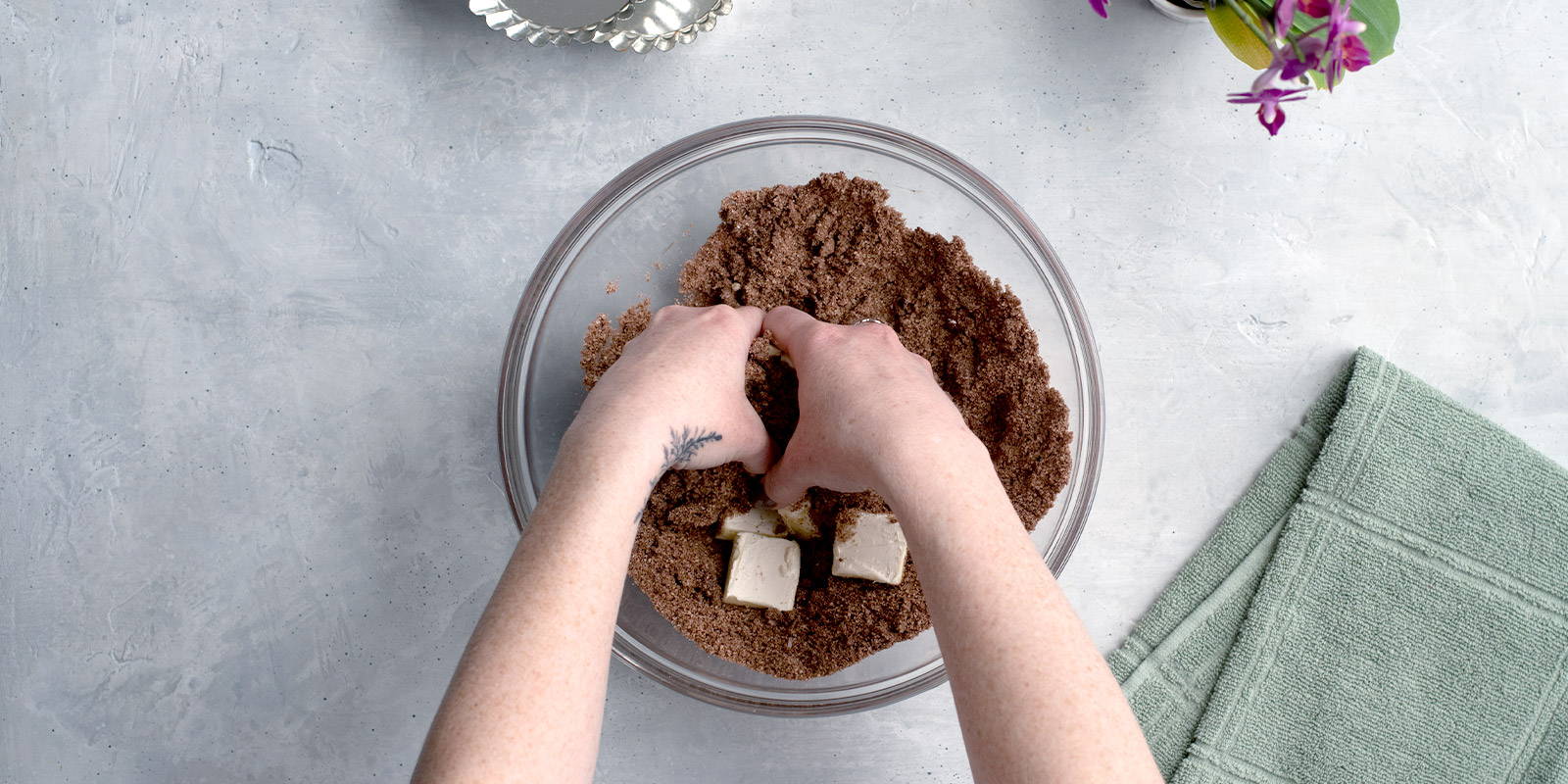 3.  Divide and place the dough into six, 4-inch tartlet pans.
4.  Use the back of a spoon to help press into a crust. If it gets too soft, place in the fridge for 10 minutes.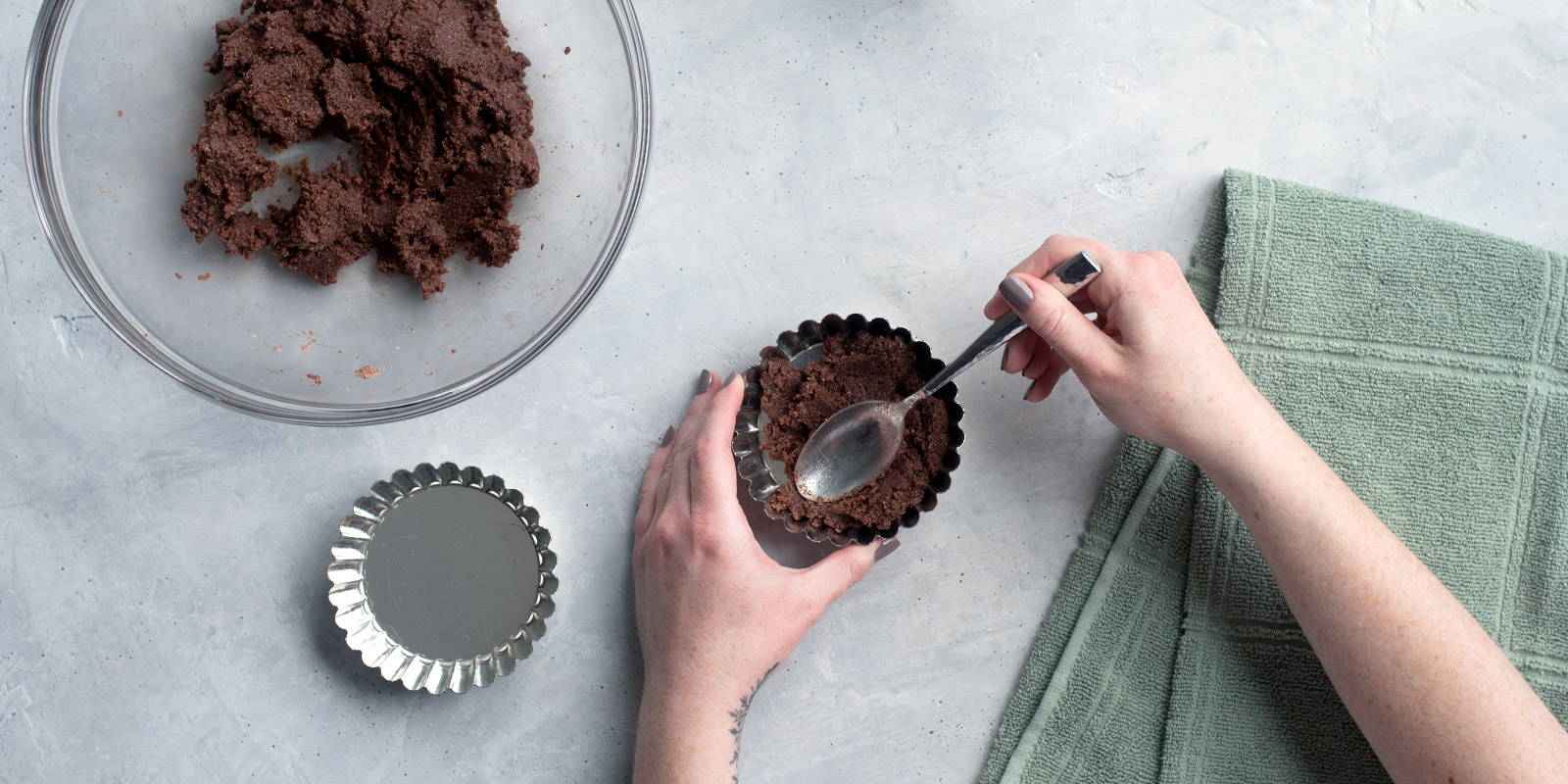 5.  When the crusts are formed, allow to chill in the fridge for 30 minutes.
6.  Remove crusts from refrigerator.
7.  In a large mixing bowl, add the chocolate and coconut milk.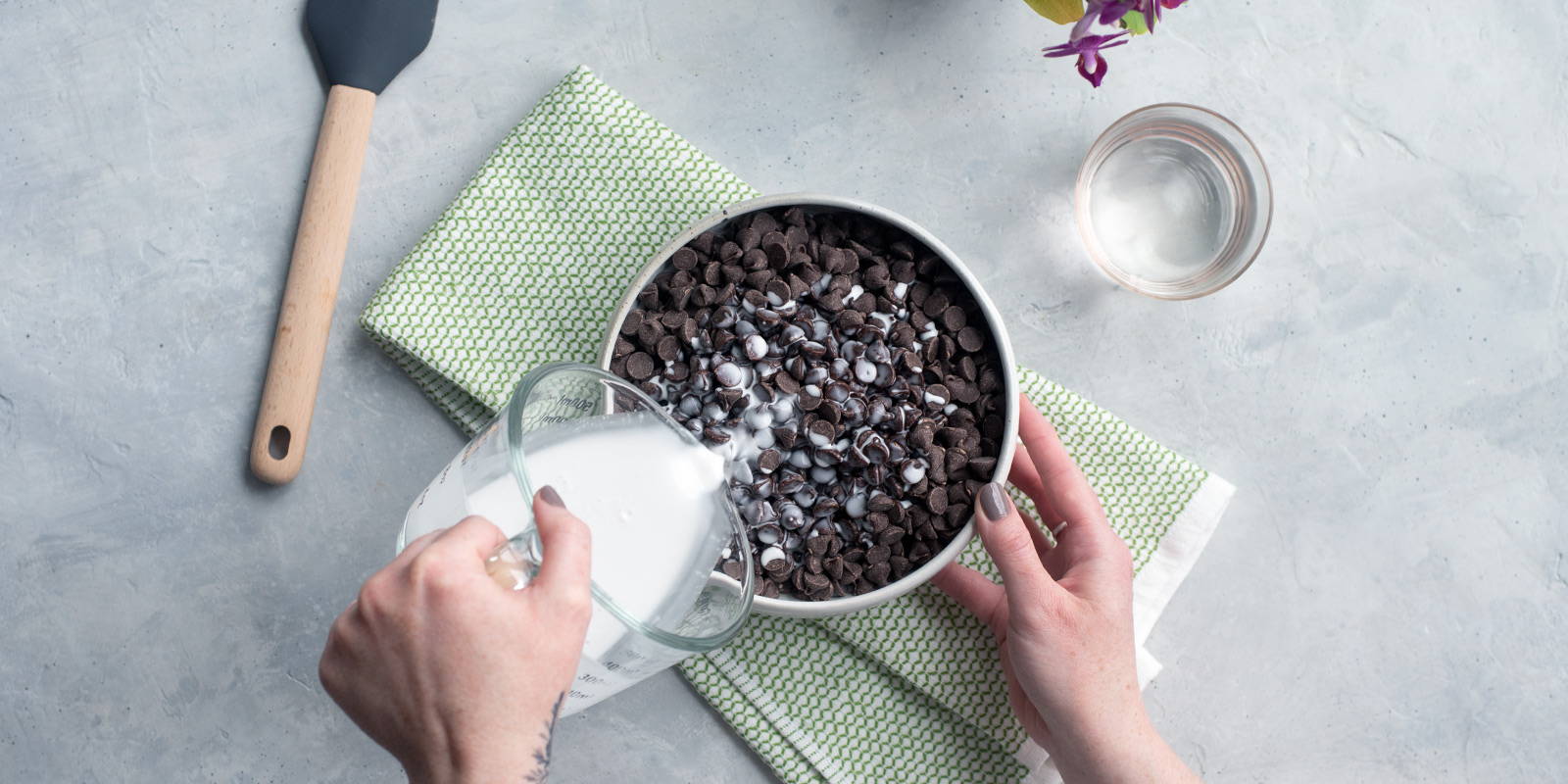 8.  Microwave for 1 1/2 minutes or heat in a double boiler until smooth.
9.  Stir until incorporated.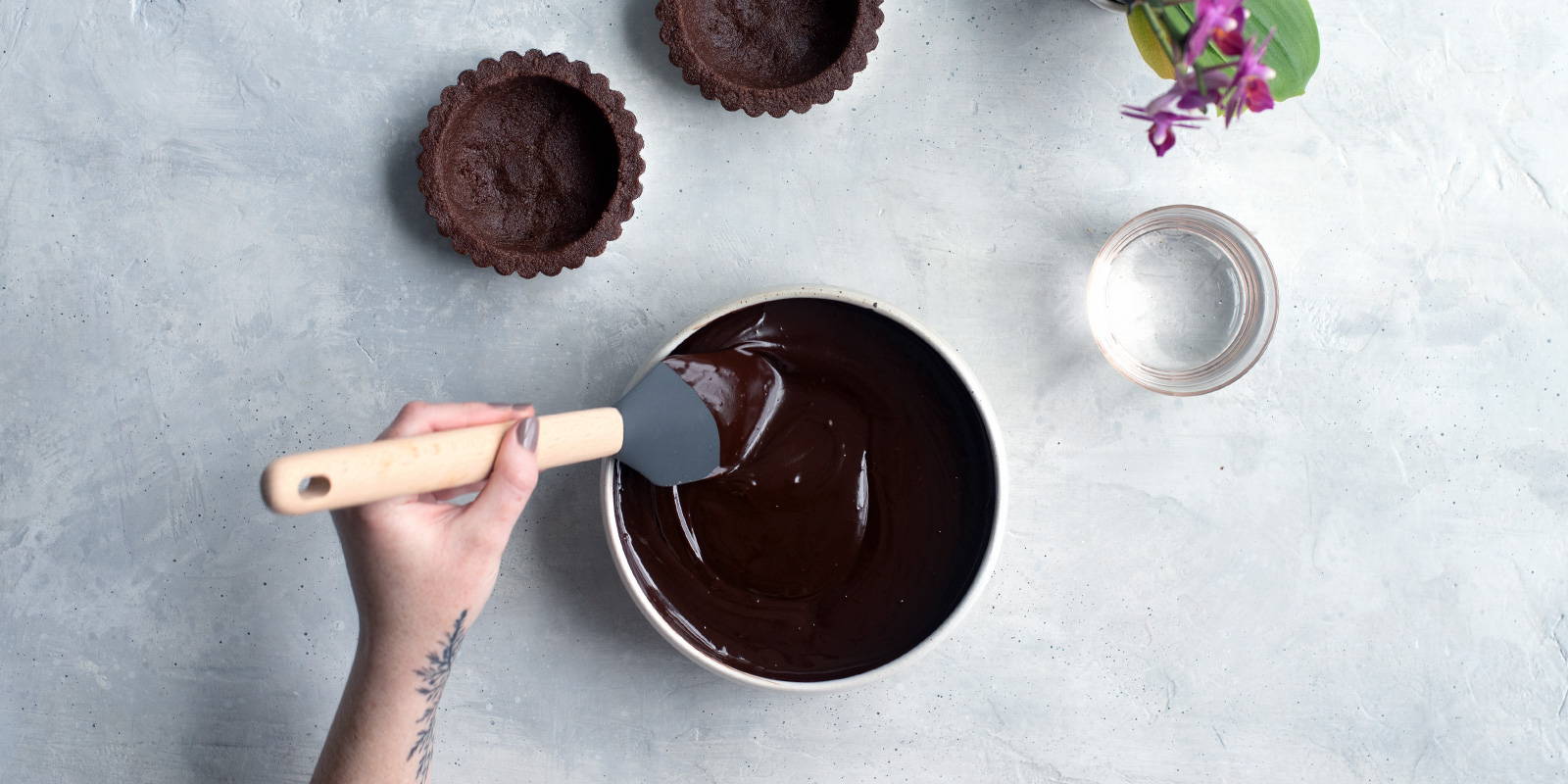 10.  Divide the ganache evenly into each shell.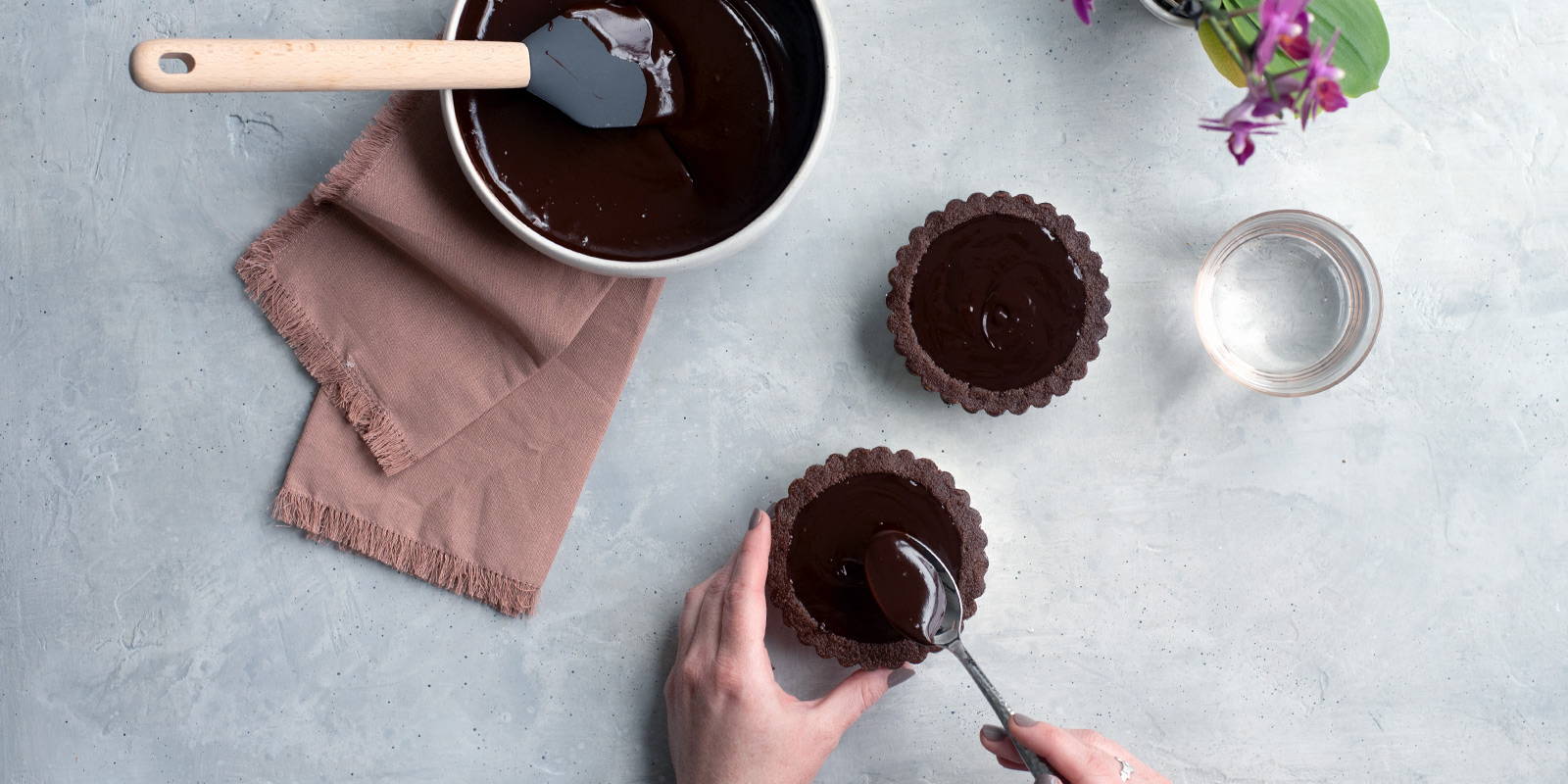 11.  Tap tarts gently on counter to even out filling.
12.  Return the tartlets to fridge for 2-3 hours, or until firm.
13.  Remove from fridge, garnish with fruit and enjoy!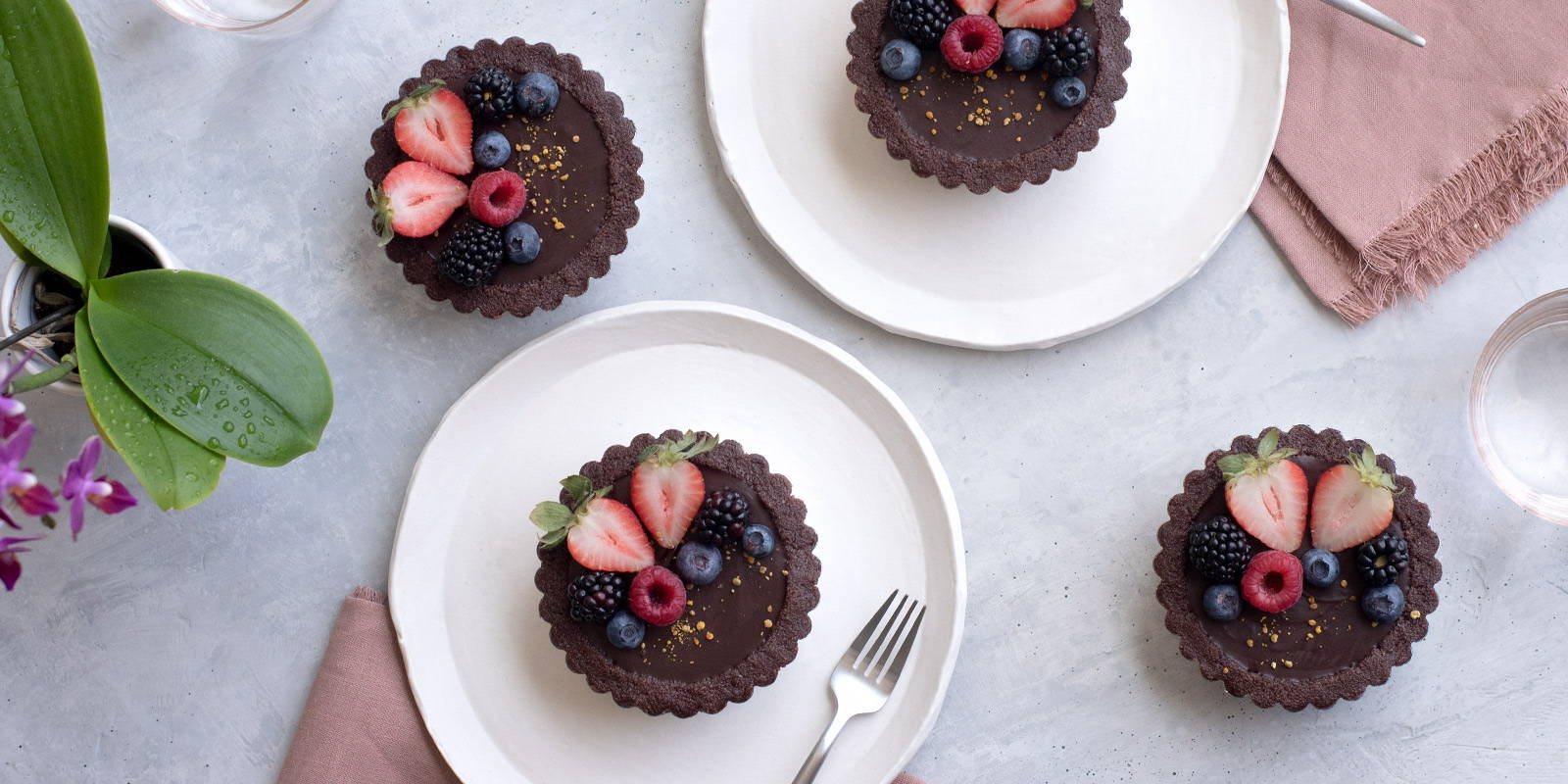 Hand write the recipe for mom and leave the tartlet pans and recipe with her as a bonus gift!
---