What combines hearty vegetables and a sweet but tarty cheese, all on a deliciously crunchy crostini? This colorful Harvest Crostini recipe. It's a versatile dish, perfect for using leftover veggies. This delectable little treat will keep you feeling cozy during those colder winter months when you're looking for a snack or a great appetizer to dinner.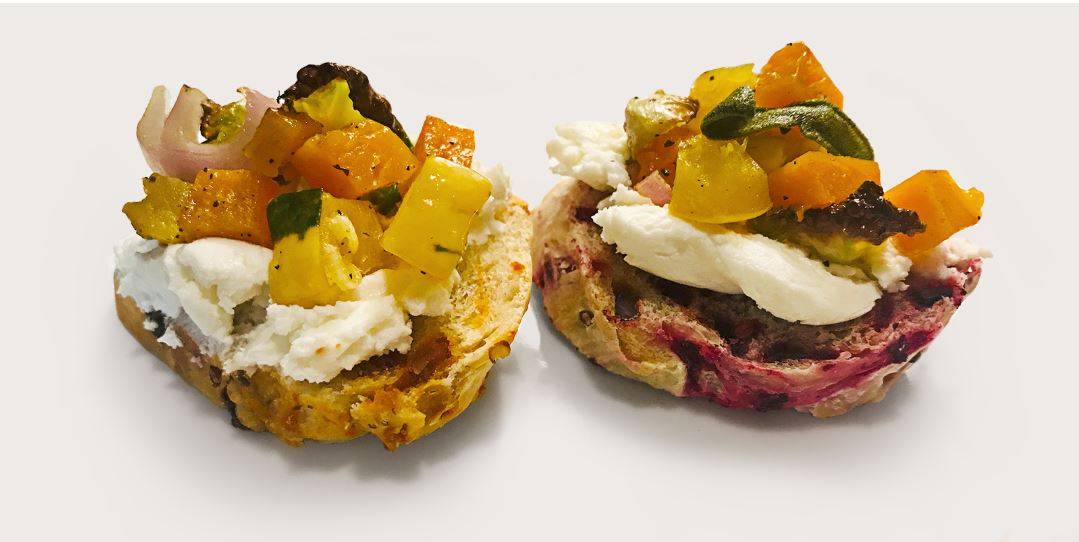 SERVES 18, 2 topped crostini per serving

PREP TIME 40 minutes
Crostini

1 pound refrigerated pizza dough, cut in half
1/4 cup flour
2 ZENB Veggie Sticks, any flavor, crumbled
Ingredients
2 cups squash, peeled, seeded, cut into 1/4-in pieces
1 cup lightly packed Brussels sprout leaves
1 medium shallot, thinly sliced
1 tablespoon chopped sage 
1 tablespoon olive oil 
1/2 teaspoon kosher salt 
1/4 teaspoon ground black pepper 
1 package (4 ounces) goat cheese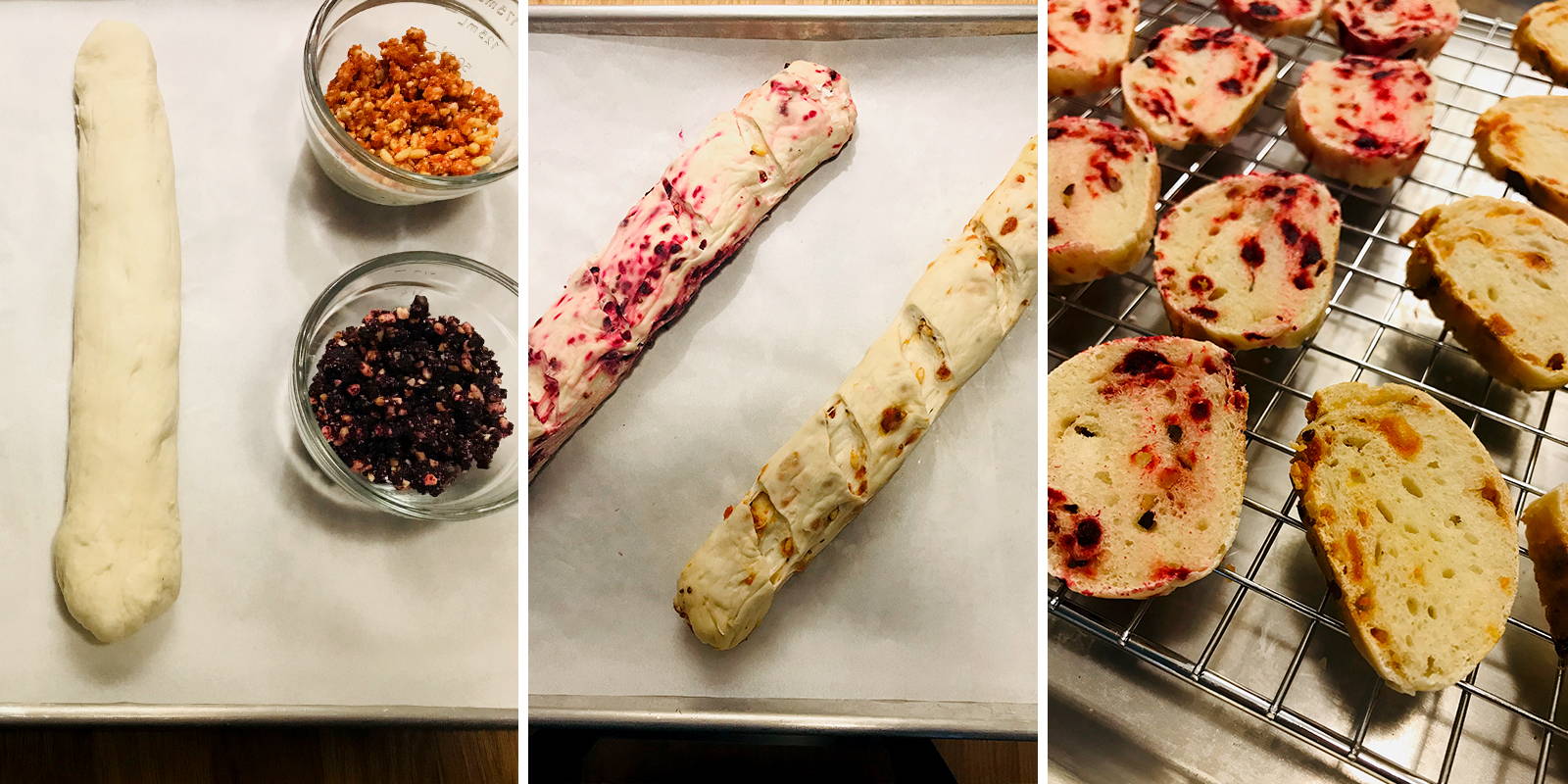 1. Preheat oven to 350ºF.
2. Place dough on a clean, flat surface lightly dusted with flour. 
3. Gently knead 1 crumbled ZENB Veggie Stick into each mound of halved dough.
4. Form each piece into a 10-inch rope.
5. Place on rimmed baking sheet lined with parchment paper.
6. Score the tops with a thin, sharp knife.
7. Bake 20 min. or until bottoms are golden brown.
8. Cool on wire rack.
9. Slice each loaf into 16, ½-inch thick slices.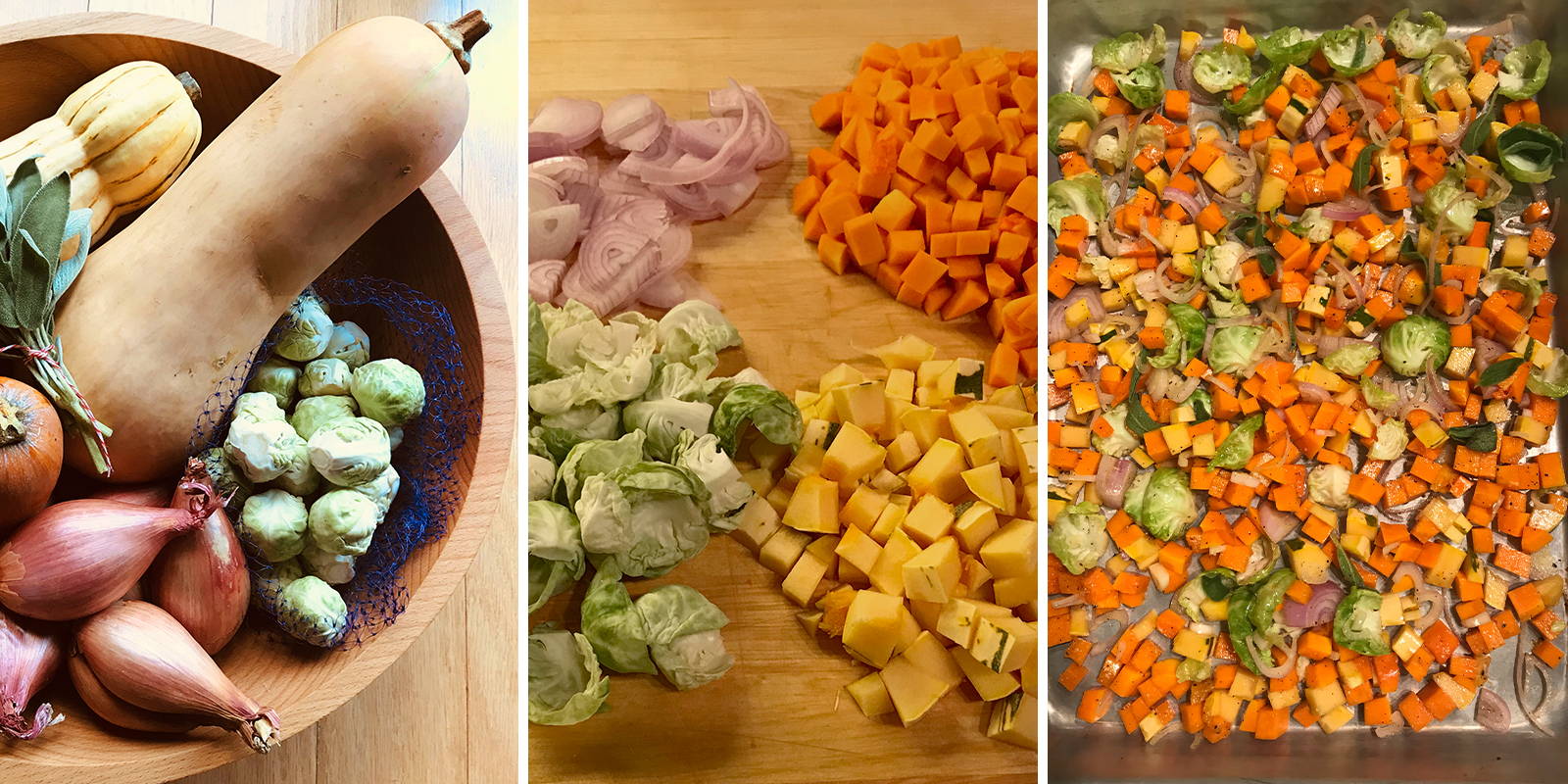 10. Increase oven to 400ºF. 
11. Combine veggies and sage with oil, salt and pepper.
12, Place mixture on rimmed baking sheet in single layer.
13. Bake 15-20 min. or until squash is tender.
14. Spread 1/2 teaspoon goat cheese on each slice of bread.
15. Top evenly with roasted veggies.
16. Serve immediately or at room temperature.
● Butternut, Honeynut and Delicata squash are great choices for this recipe. The skin on Delicata squash is edible for less food waste.
● For a completely vegan dish, substitute vegan cream cheese for the goat cheese. 
● Make the bread loaves up to 1 day ahead. Once cooled, store in tightly sealed plastic bags. Toast bread slices a few minutes before topping.
---