Easy Vegan Sheet Pan Dinner
Everyone needs a good sheet pan dinner in their weekly arsenal of family meals. They're an easy go-to meal that helps you skip on ordering out and keeps your family eating fresh good-for-you foods. And a few veggies go a long way with this surprisingly delicious recipe. Why is it a surprise? Because who knew just a few veggies could get so flavorful so fast.
Sheet pan dinners are not just fast and easy, but also a great way to get the kids experimenting in the kitchen. You can change it up with a variety of sauces, proteins, and veggies to keep it fresh and interesting every time. Or cut down on food waste by getting creative with the ingredients you have handy in your fridge. The sheet pan is your blank canvas. What will you cook up?
Easy Vegan Sheet Pan Dinner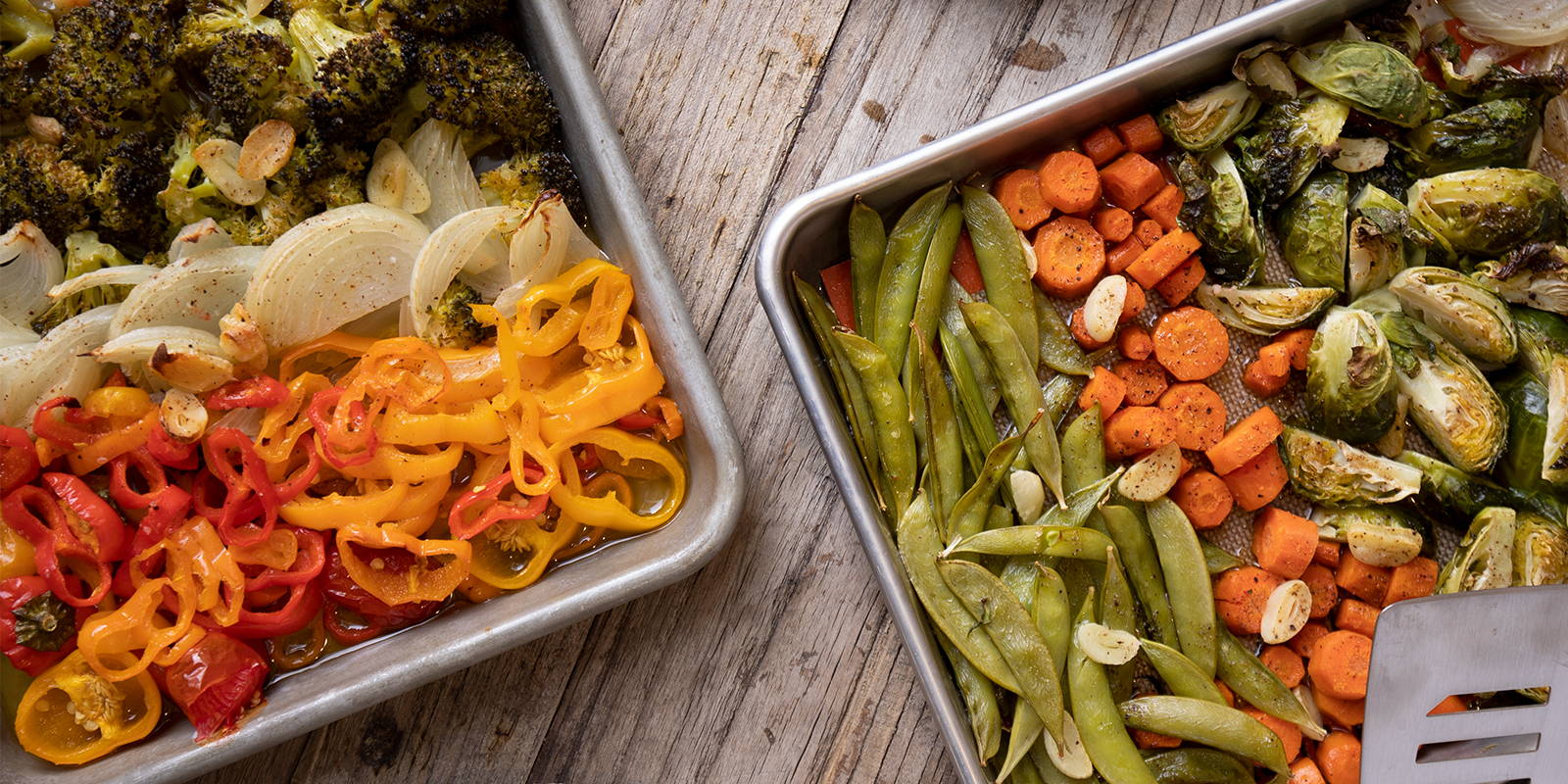 Serves: 3
Prep Time: 15 minutes
Cook Time: 20 minutes
Total Time: 35 minutes
1  cup snap peas
4  small carrots, cut into half inch pieces
2  cups brussel sprouts, trimmed and halved lengthwise
1  onion, sliced 
3  cloves garlic, sliced
3  tablespoons olive oil (or cooking oil of choice)
Salt and pepper
1.   Preheat the oven to 425°F.
2.  Transfer all the ingredients to a small 9x13 sheet pan.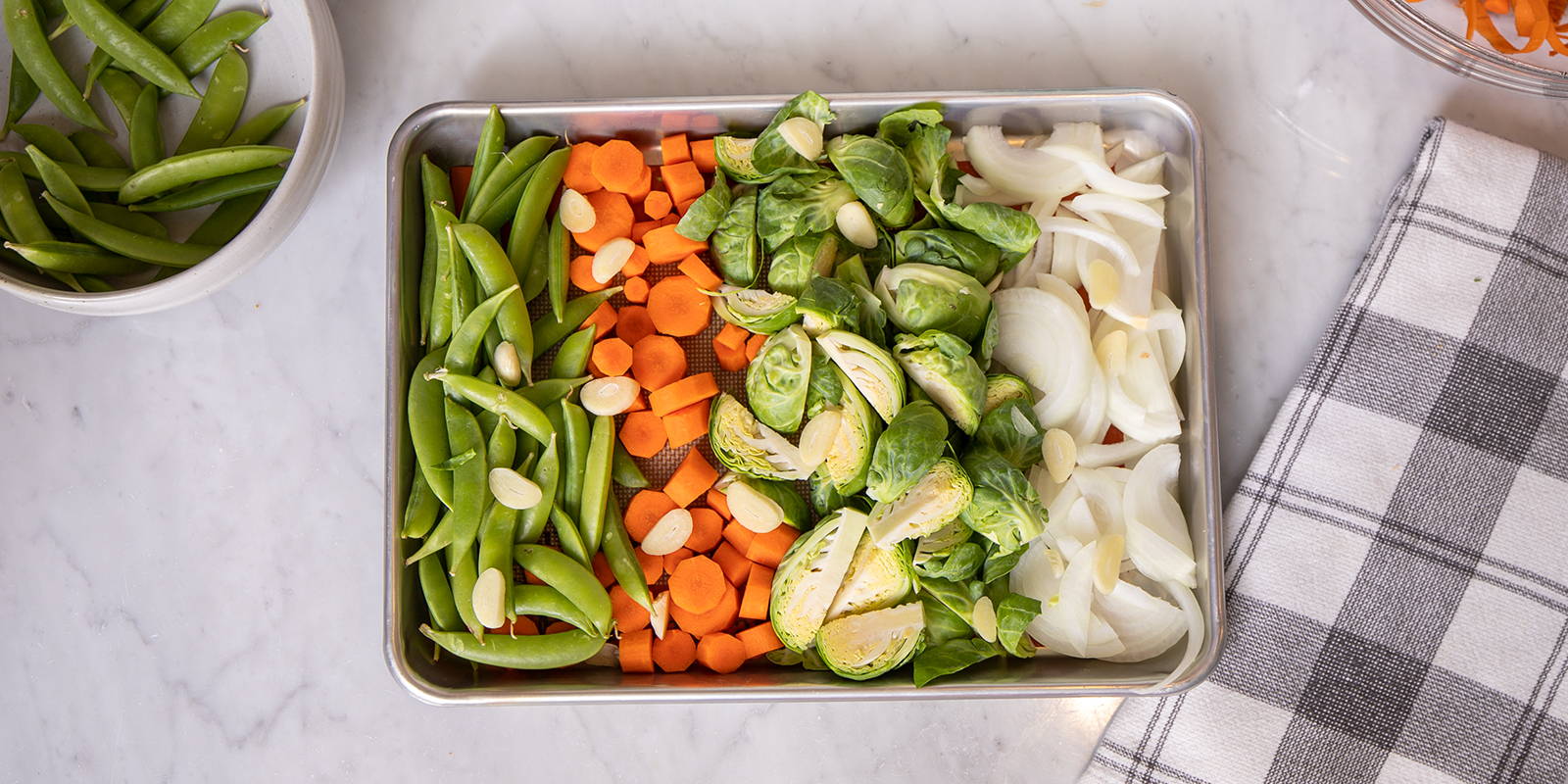 3.  Drizzle the vegetables with olive oil then season with salt and pepper. Mix to coat.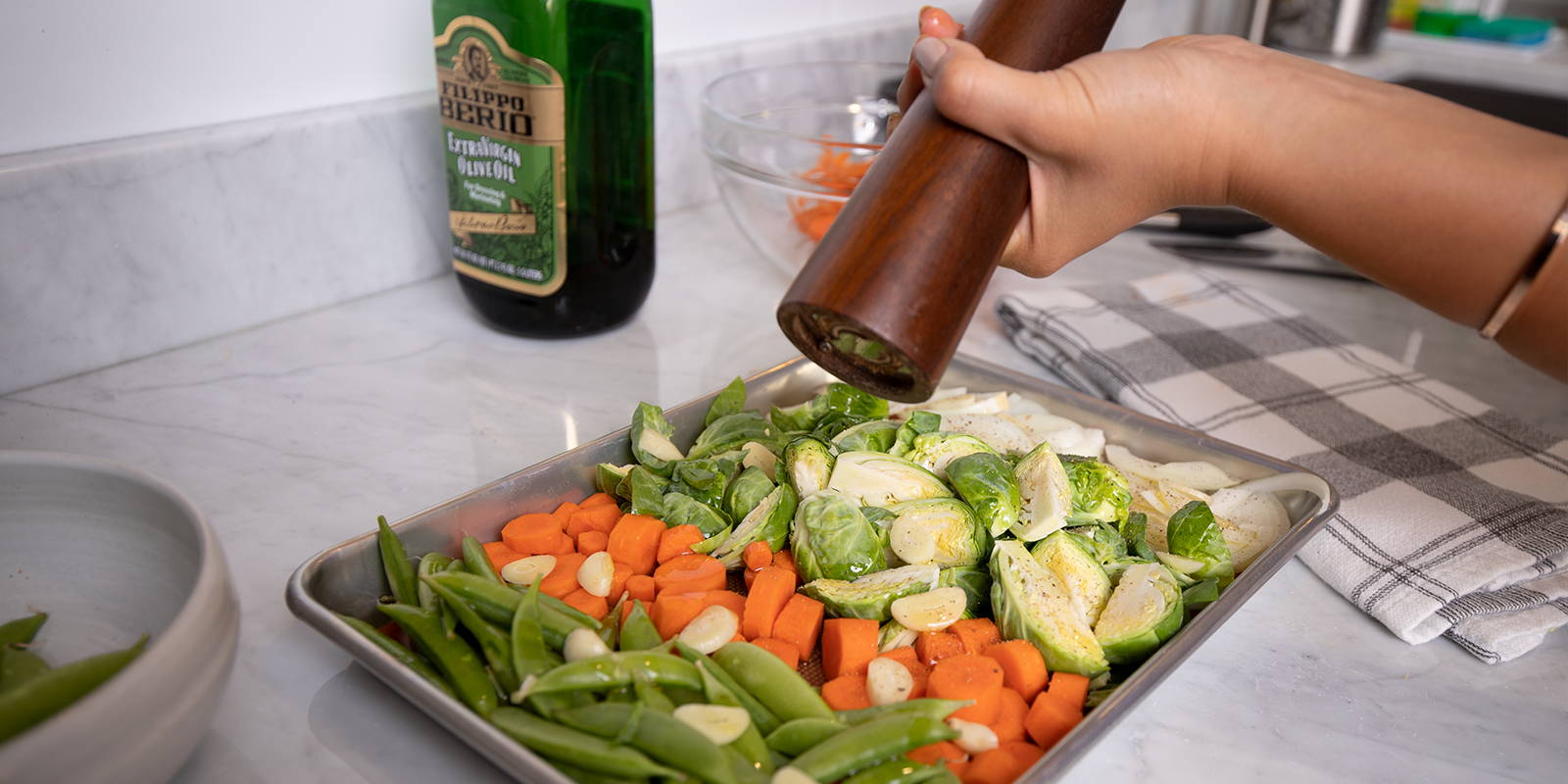 4.  Bake in the oven for 20 minutes or until edges begin to brown.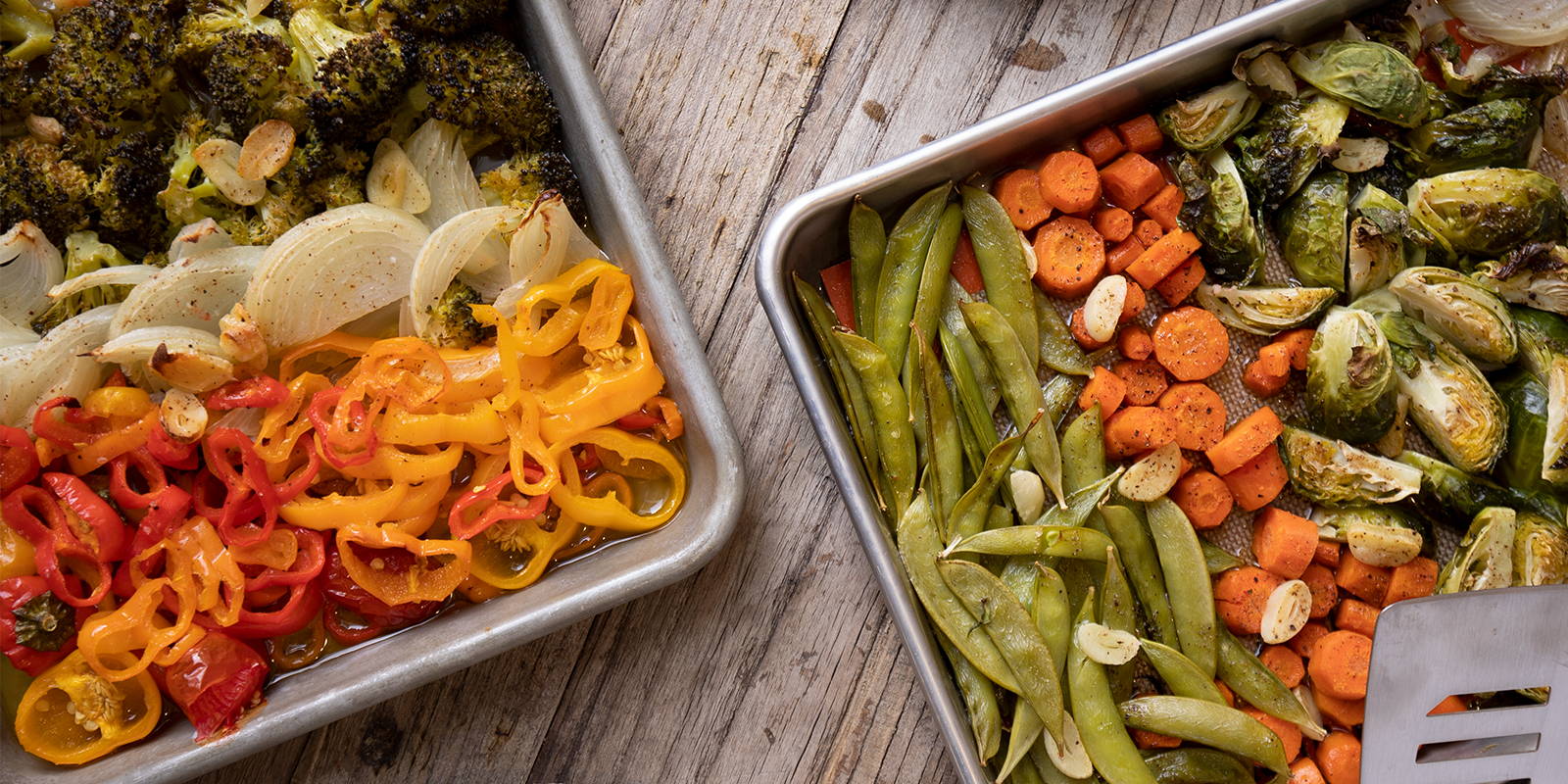 5.  Serve family style and enjoy!
When experimenting with ingredients, try to select foods with similar cooking times. If they don't match up, try to slice up veggies with longer cooking times into smaller pieces to help them roast up evenly. And don't just stop with the typical veggies! Add a surprising twist to your sheet pan dinner by tossing in unexpected additions like Beet Gnocchi.
Did you make this or any of our other recipes? Share on Instagram using #ZENBRecipes and tag @ZENB_Life. We'll repost our favorites with our Plant Pals.
---