Easy Grilled Veggie Skewers with Cilantro Lime Sauce
Some recipes don't have to be complicated, but they do have to be delicious. That's why we love these simple yet tasty summertime skewers! They give you even more veggies in your diet, great chargrilled taste, and most importantly, they're easy enough that you can enjoy more of your summer day.
With this veggie skewers recipe, the flavors come to life with the refreshing twist of cilantro lime sauce that's perfect on a hot day. Whether you make it your side dish, a main course, or just a healthy snack for the family, you'll keep coming back to this quick and easy grilling favorite all summer long.
Enjoy!
Easy Grilled Veggie Skewers with Cilantro Lime Sauce
Serves: 6 (2 skewers per person)
Prep Time: 35 minutes
Cook Time: 10-15 minutes
Total Time: 45-50 minutes
Skewer Ingredients
12  wooden skewers
2  small red onions, cut into 1" pieces
2  cups broccoli florets, cut into 1" pieces
2  cups baby portobello or crimini mushrooms, cut into ½" slices
2  cups sweet peppers, cut into 1" pieces
4  limes, halved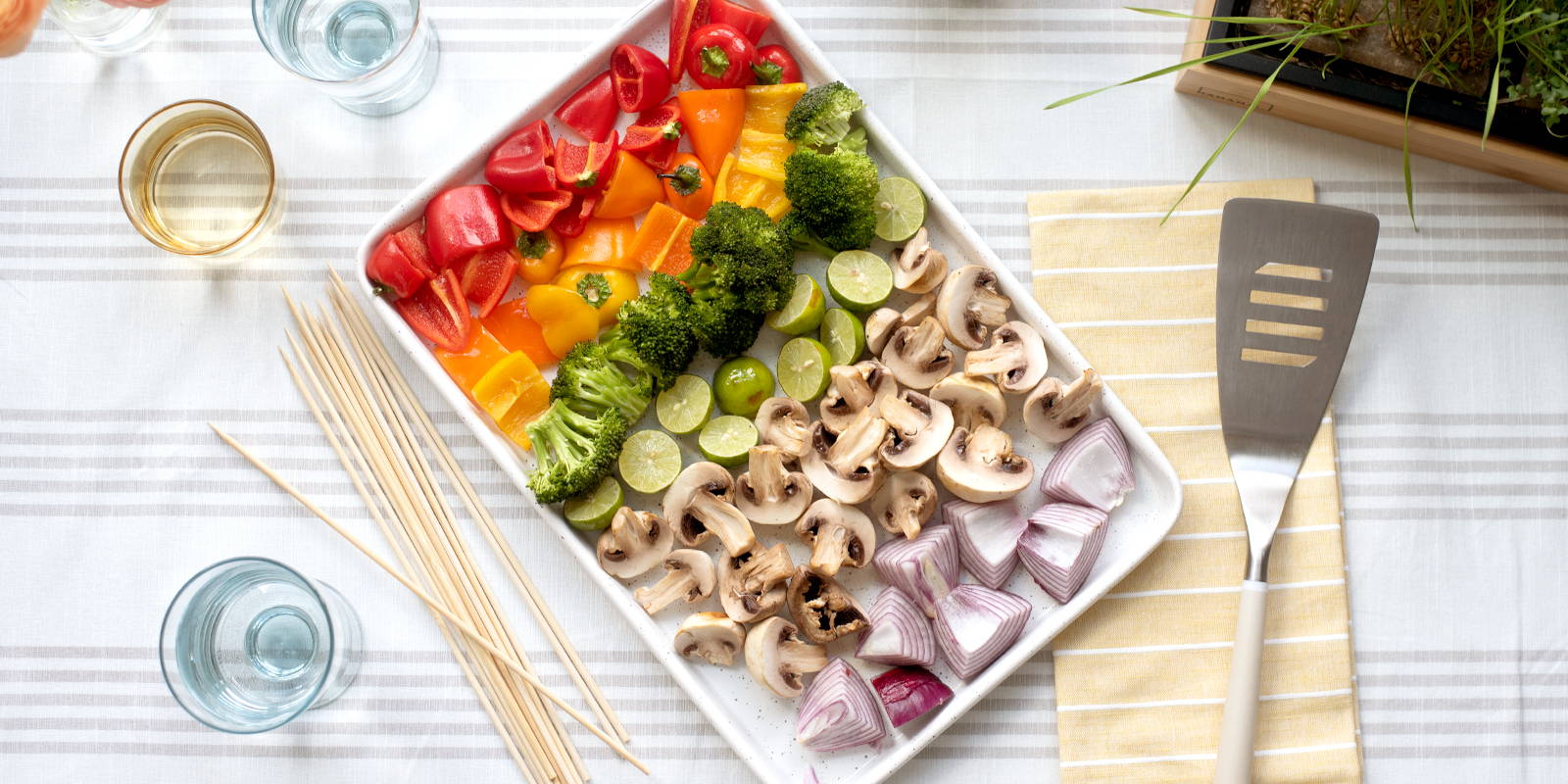 Cilantro Lime Sauce Ingredients
1/4  cup cilantro, minced
3     limes, juiced
1/2  cup olive oil
2     teaspoons ground cumin
1     teaspoon garlic powder
Salt and pepper

1.  Preheat grill to medium-high.
2.  Soak 12 wooden skewers in water for 20 minutes.
3.  Prepare the cilantro lime sauce in a small bowl by mixing the lime juice, olive oil, cumin, garlic powder, and salt and pepper to taste. Set aside.
4.  Once skewers are soaked, pierce 6-9 vegetables and 1 lime piece per stick.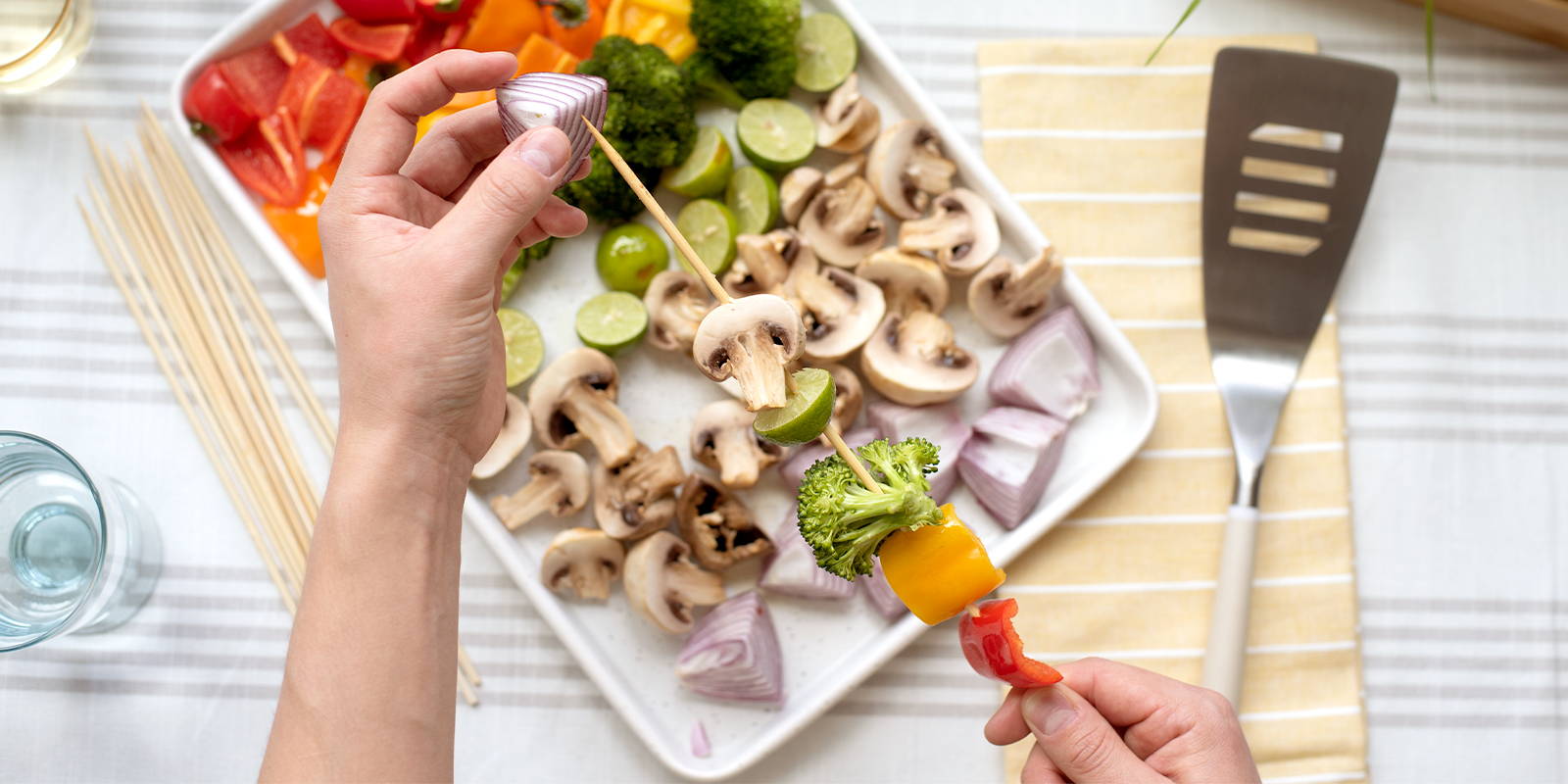 5.  Grill the skewers over medium heat for 10-15 minutes.
6.  Transfer the skewers to a serving tray, drizzle with cilantro lime sauce, and serve.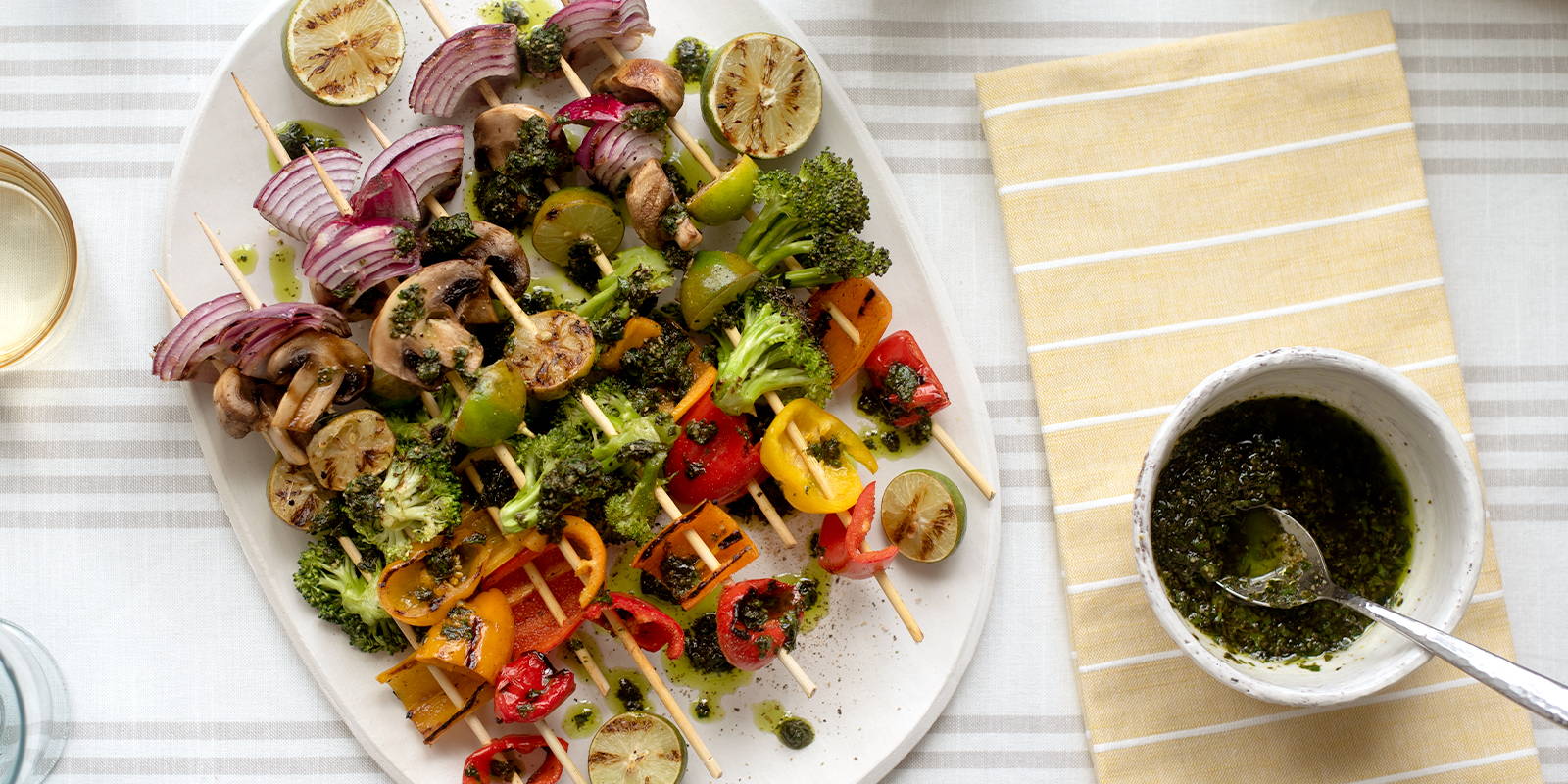 Veggie skewers are an easy summer go-to because they're fast AND flexible. Choose any of your favorite vegetables and simply cut into pieces that are similar in size to ensure your skewers cook evenly. Dress with any of your favorite summer sauces, spices, and flavors, and you can easily add a healthy and delicious dish to any cookout.
Did you make this or any of our other recipes? Share on Instagram using #ZENBRecipes and tag @ZENB_Life.
---