Citrus Summer Salad With Veggie Sticks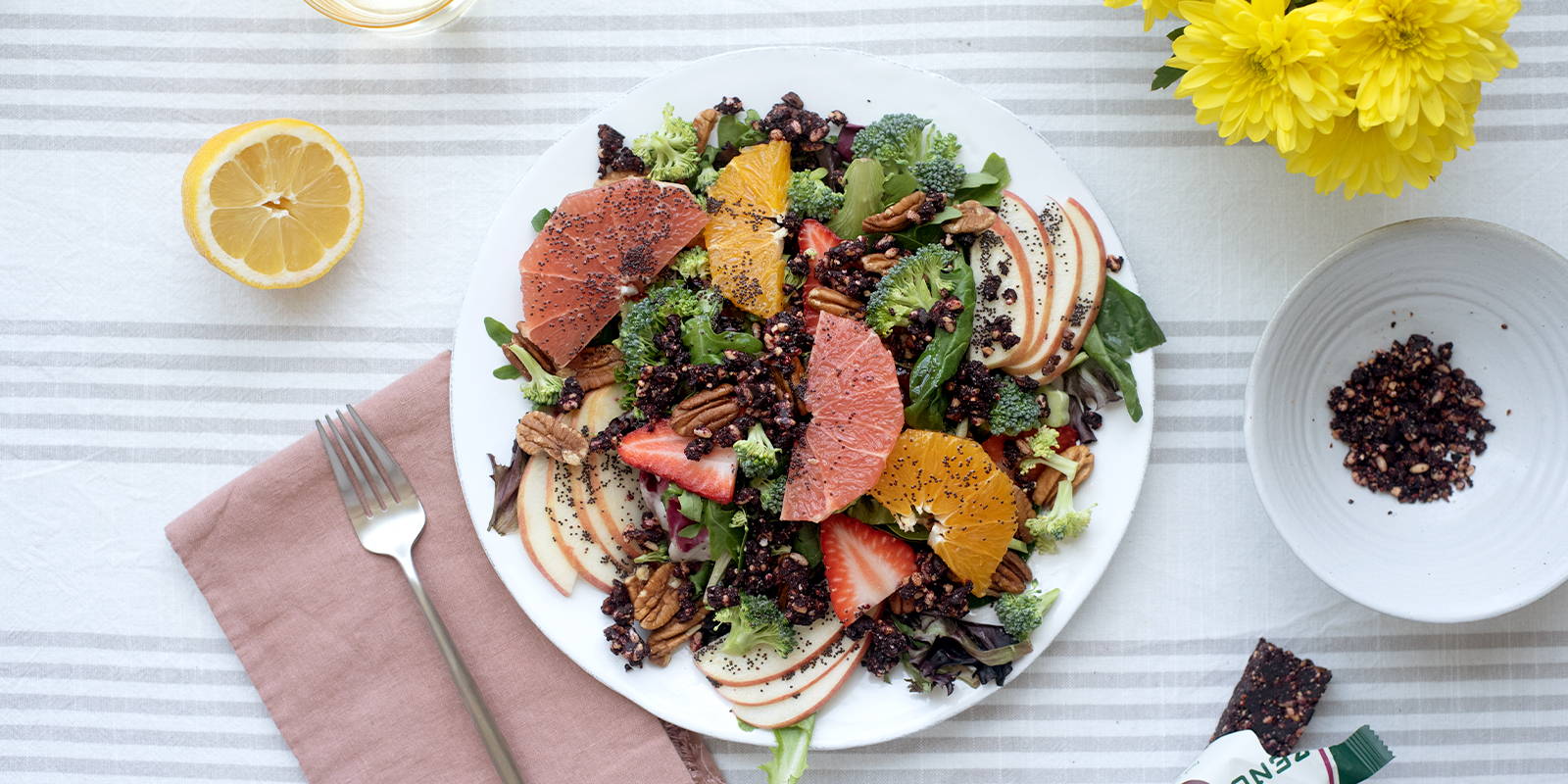 Is there a better way to enjoy a nice summer day than with a fresh salad? We don't think so! And this tasty salad recipe certainly adds something special by combining savory green vegetables with fresh citrusy fruit to pack a flavorful punch in every bite.
Plus, you're not just enjoying the taste of this deliciously tangy salad, you're gaining the nutrition benefits as well. Citrus fruits are a nutritious addition to a classic salad (which is already packed with wholesome veggies) because they're full of nutrients like vitamin C and dietary fiber, helping to improve your overall digestive health. Plus, this recipe replaces normal croutons with a tasty topping of Beet Veggie Stick crumbles — adding more fiber and a sweet & savory blend of flavor.

Whether you're outside in the summer sun or simply relaxing at home to escape the heat, enjoy our refreshing Citrus Summer Salad and soak in the season.
Citrus Summer Salad With Veggie Sticks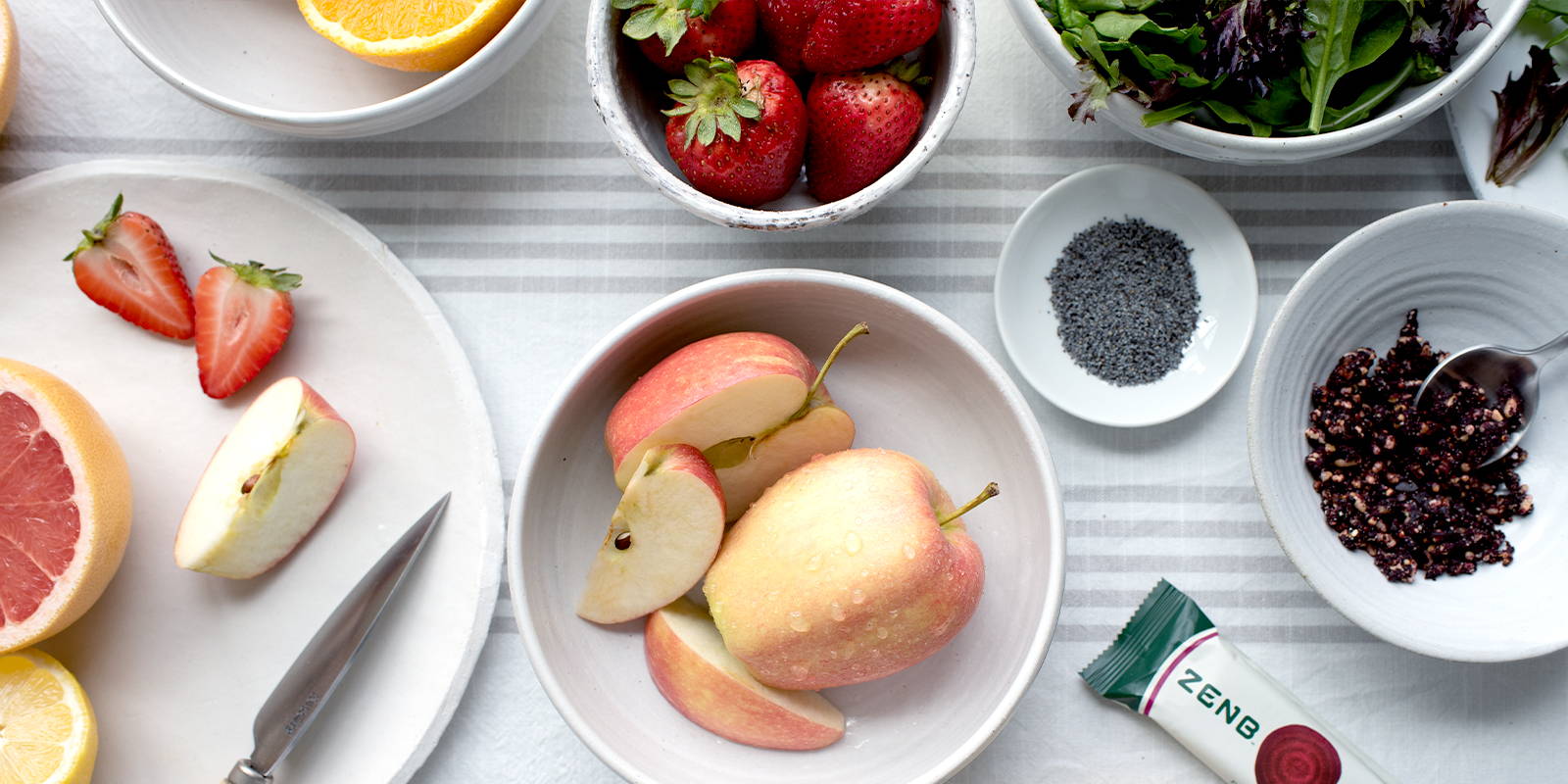 Serves: 2
Prep time: 15 minutes
Dressing
1/2  lemon
1     grapefruit, halved
1     orange, halved
1/2  cup apple cider vinegar
2    tablespoons extra virgin olive oil
3    tablespoons honey
1     tablespoon poppy seeds
Salad
6     cups salad greens, washed and gently torn into bite-sized pieces
1      Pink Lady, Honey Crisp or Fuji apple, cut in half, cored and thinly sliced
2     cups strawberries, stems removed and sliced
1/4   cup pecan halves
1/2   cup broccoli, cut into small florets

2      ZENB Beet Veggie Sticks, crumbled
Salad Dressing
1.   In a bowl, squeeze the juice from the lemon and one half of the halved grapefruit and orange. Set aside remaining grapefruit and orange halves for the salad.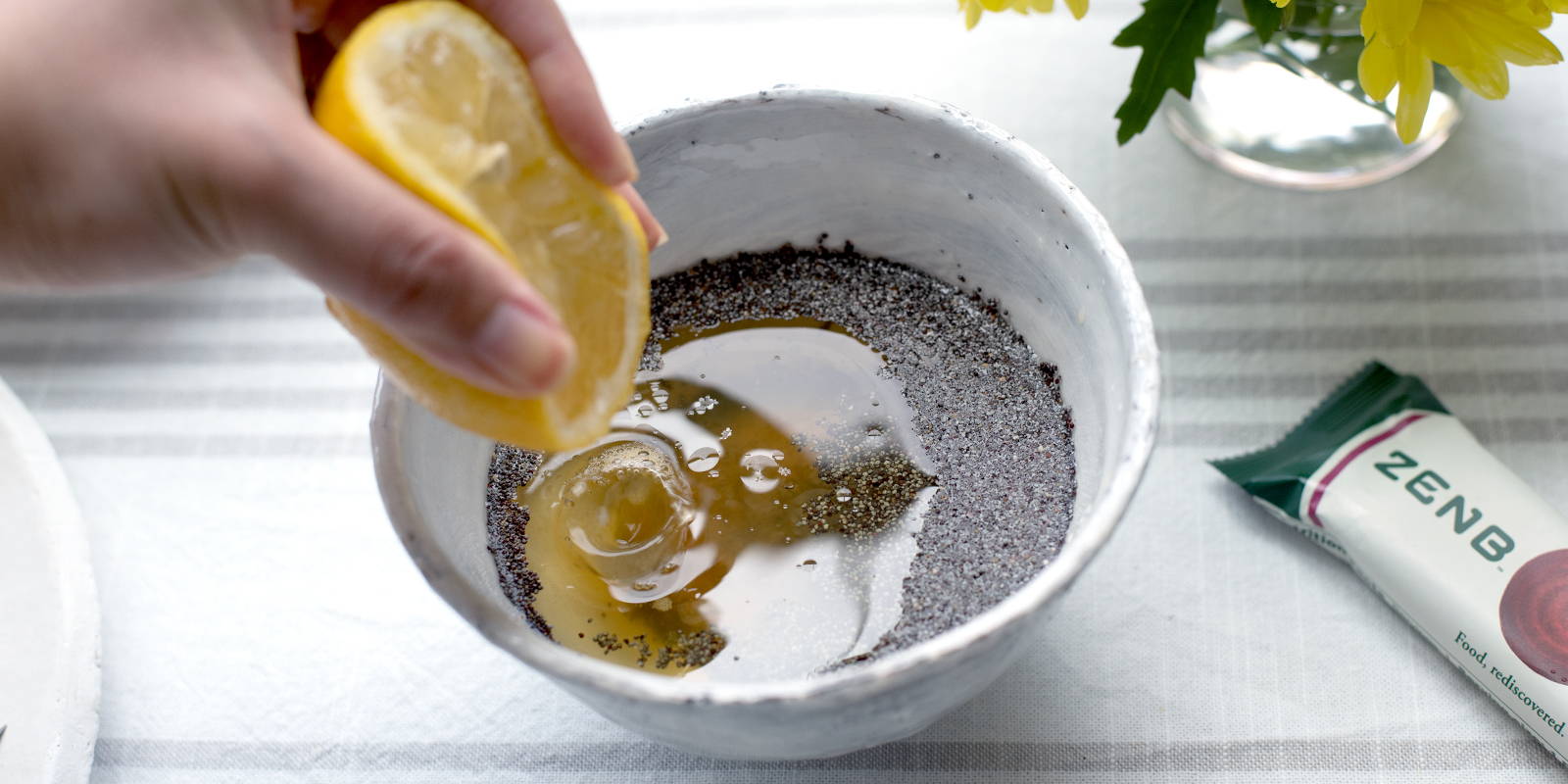 2.  Whisk together with the apple cider vinegar, olive oil, honey, and poppy seeds until well combined. Set aside.
Salad
1.  Slice the set aside halves of the grapefruit and orange into half-moons and trim peel and pith.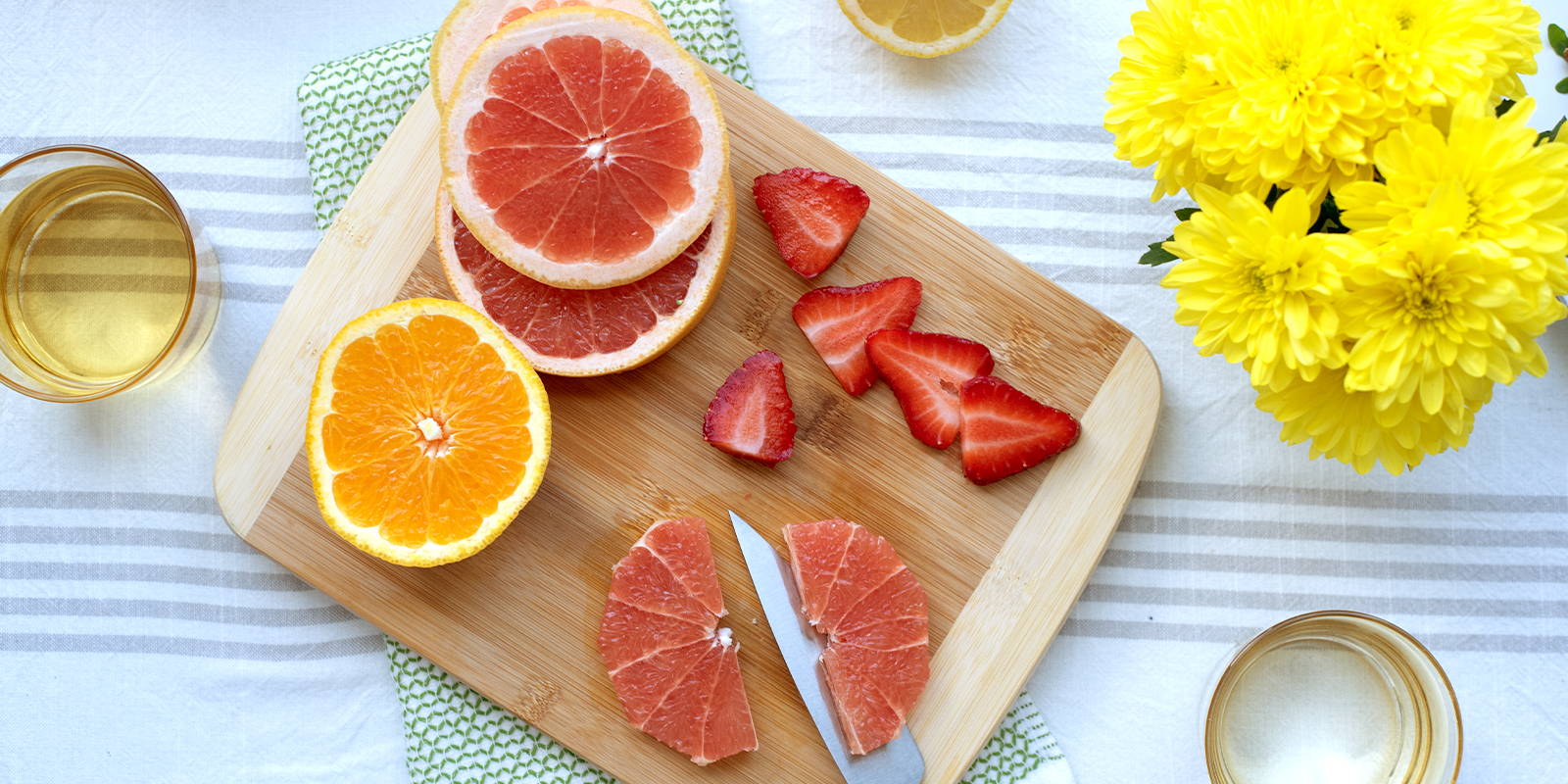 2.  Layer the lettuce, apple slices, sliced strawberries and pecans.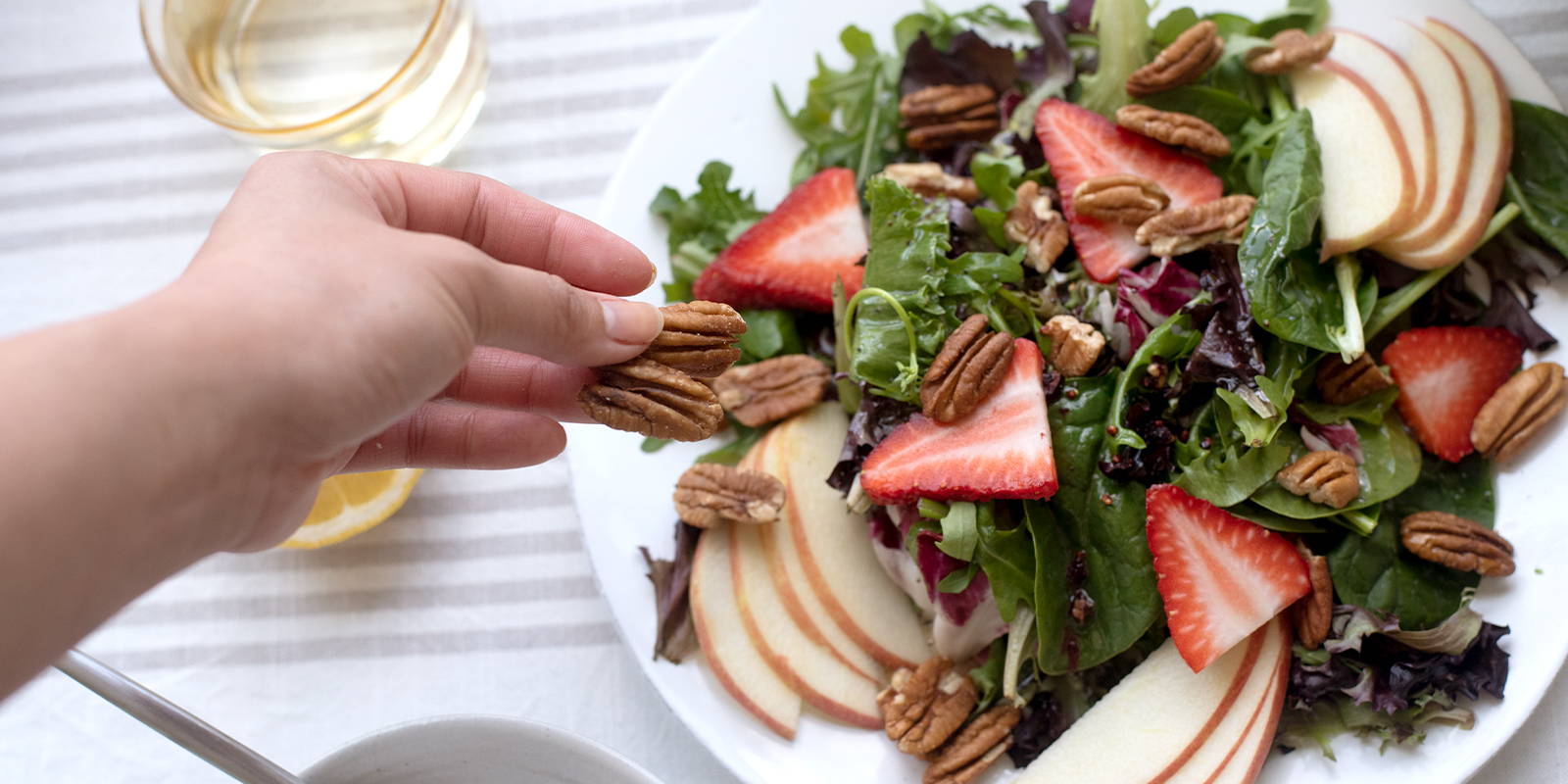 3.  Add broccoli florets and the grapefruit and orange half moons.
4.  Top with ZENB Beet Veggie Stick crumbles and drizzle with dressing.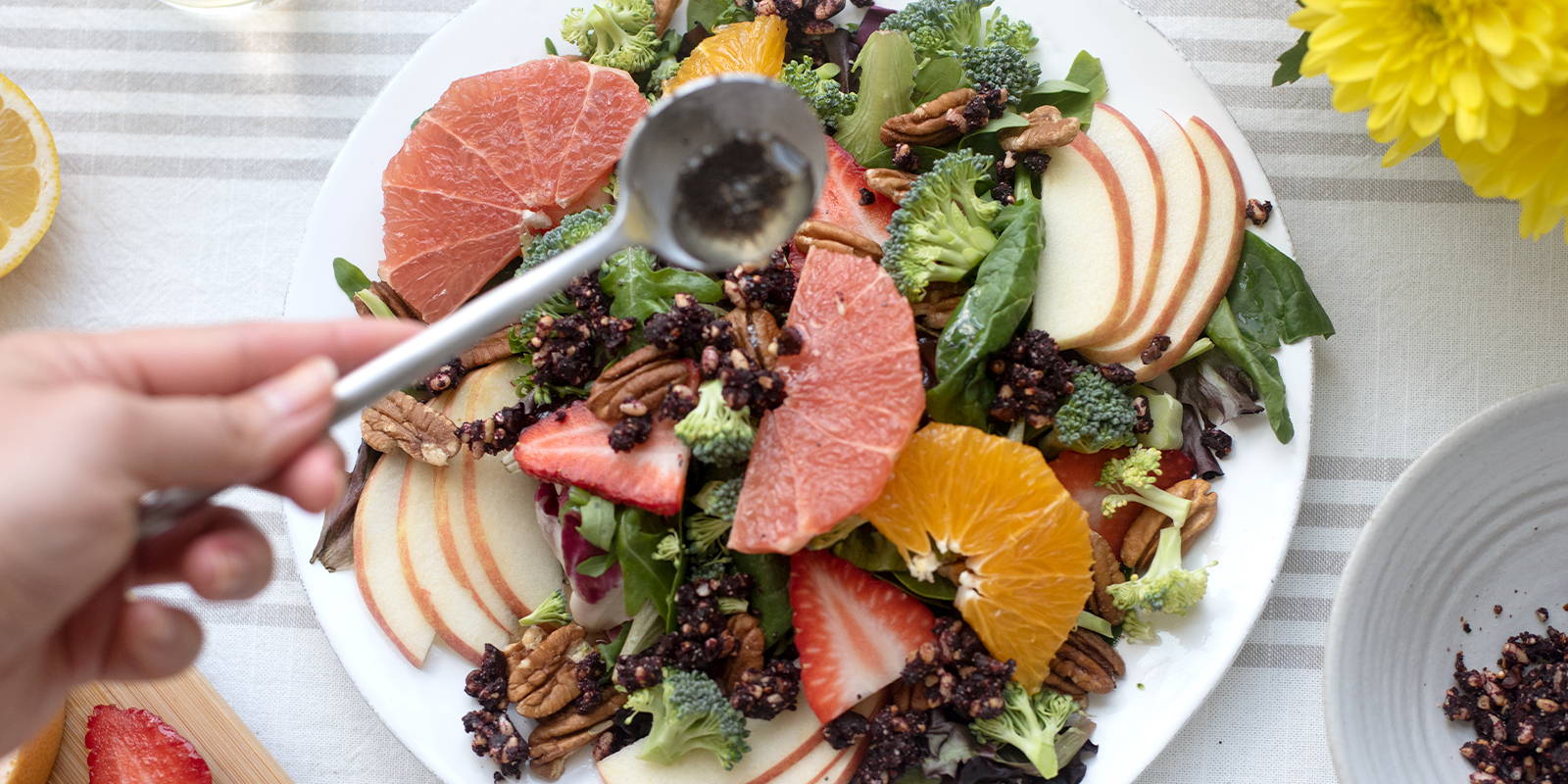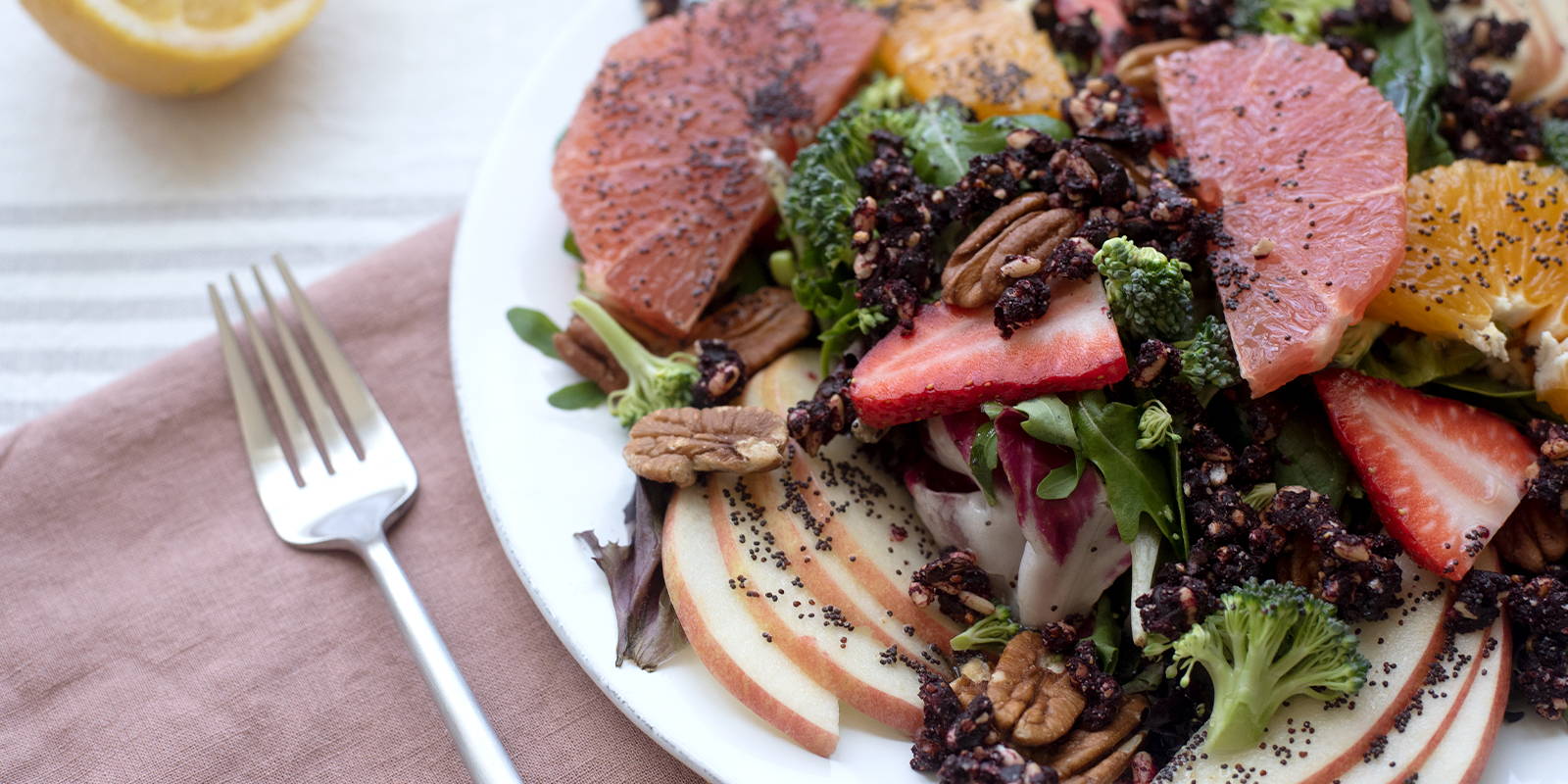 To really add to the flavor of this salad, customize it to your liking. Add in more fresh fruit to step up the sweetness or sprinkle in more greens to give it some savory veggie goodness. And if our Beet Veggie Stick isn't your favorite flavor, you have 5 other flavor options to choose from.
Made this recipe? We'd love to share it with our community! Just snap a pic of your culinary creation, use #ZENBRecipes and tag us on Instagram @ZENB_Life. We'll share your summertime salad with others. That goes for any of our tasty plant-based recipes that you cook up, we want to share all the veggie love.
---