Beet Gnocchi with Hazelnuts and Sage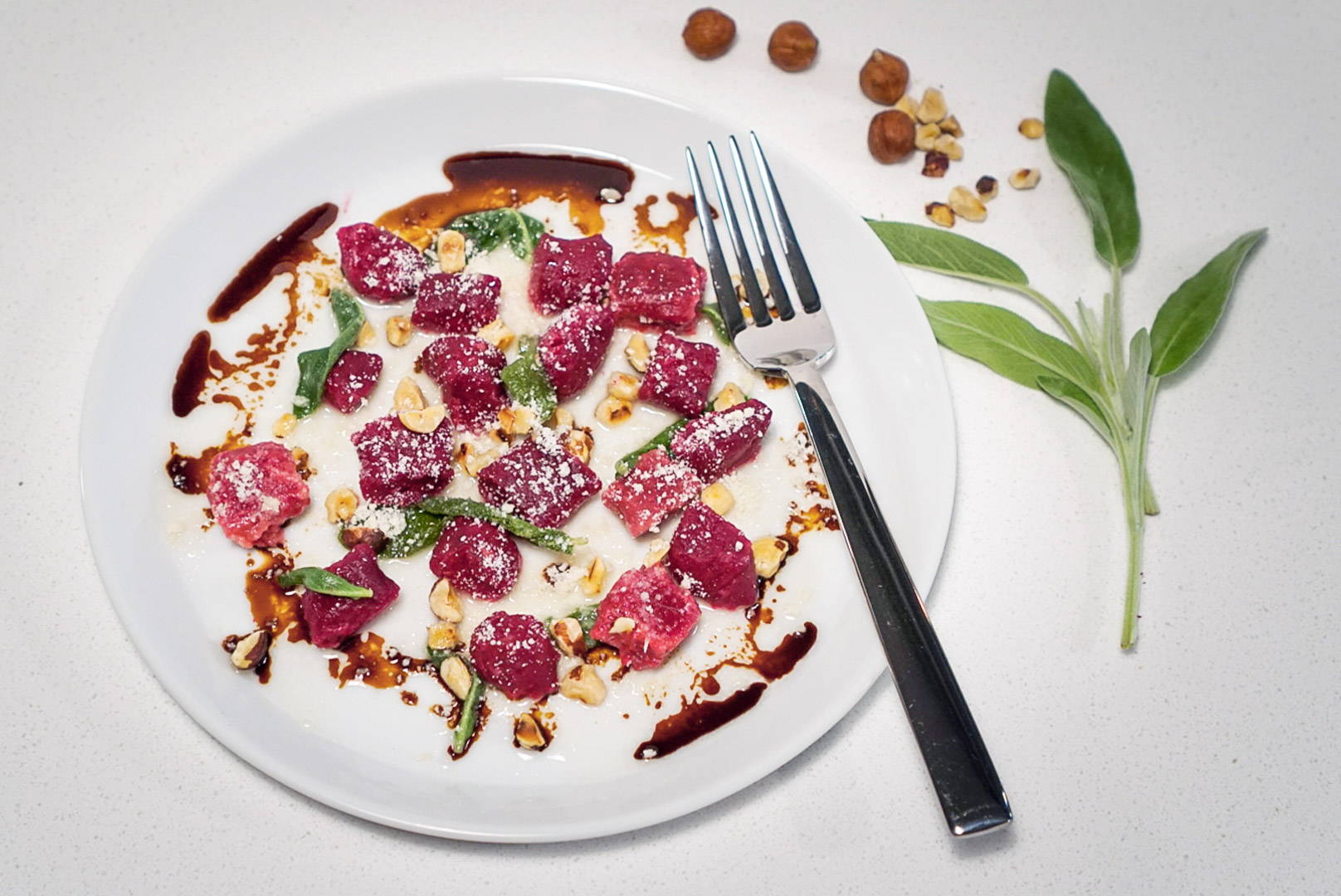 At ZENB, we love beets so much that we feature them as one of the hero vegetables for both our Veggie Bites and Veggie Sticks. We also love putting a veggie spin on our favorite foods, so it's no surprise that we made beets the star of this gnocchi dish! You may be used to the potato kind, pillowy and starchy, great with marinara or a cream-based sauce, but our beet ricotta gnocchi with hazelnuts and sage will become your new staple.
Beet Gnocchi with Hazelnuts and SaGE
SERVES: 2
PREP TIME: 25 minutes
TOTAL TIME: 30 minutes
4 small, organic beets, cooked, peeled and halved (about 6 ounces)
1/4 cup whole milk ricotta cheese

1/2 cup grated parmesan cheese, plus additional for serving

1 teaspoon lemon zest
1 teaspoon kosher salt
1/4 teaspoon ground black pepper

3/4 cup flour, divided

1/4 cup vegan butter

12 fresh sage leaves

2 tablespoons chopped, toasted hazelnuts

2 teaspoons balsamic vinegar

1. Pulse beets in food processor until pureed.
2. Combine beets with cheeses, zest, salt, and pepper in medium bowl until combined.
3. Slowly add ½ cup flour until soft dough forms. Add additional flour, 1 tablespoon at a time if dough is sticky.
4. Divide dough into quarters.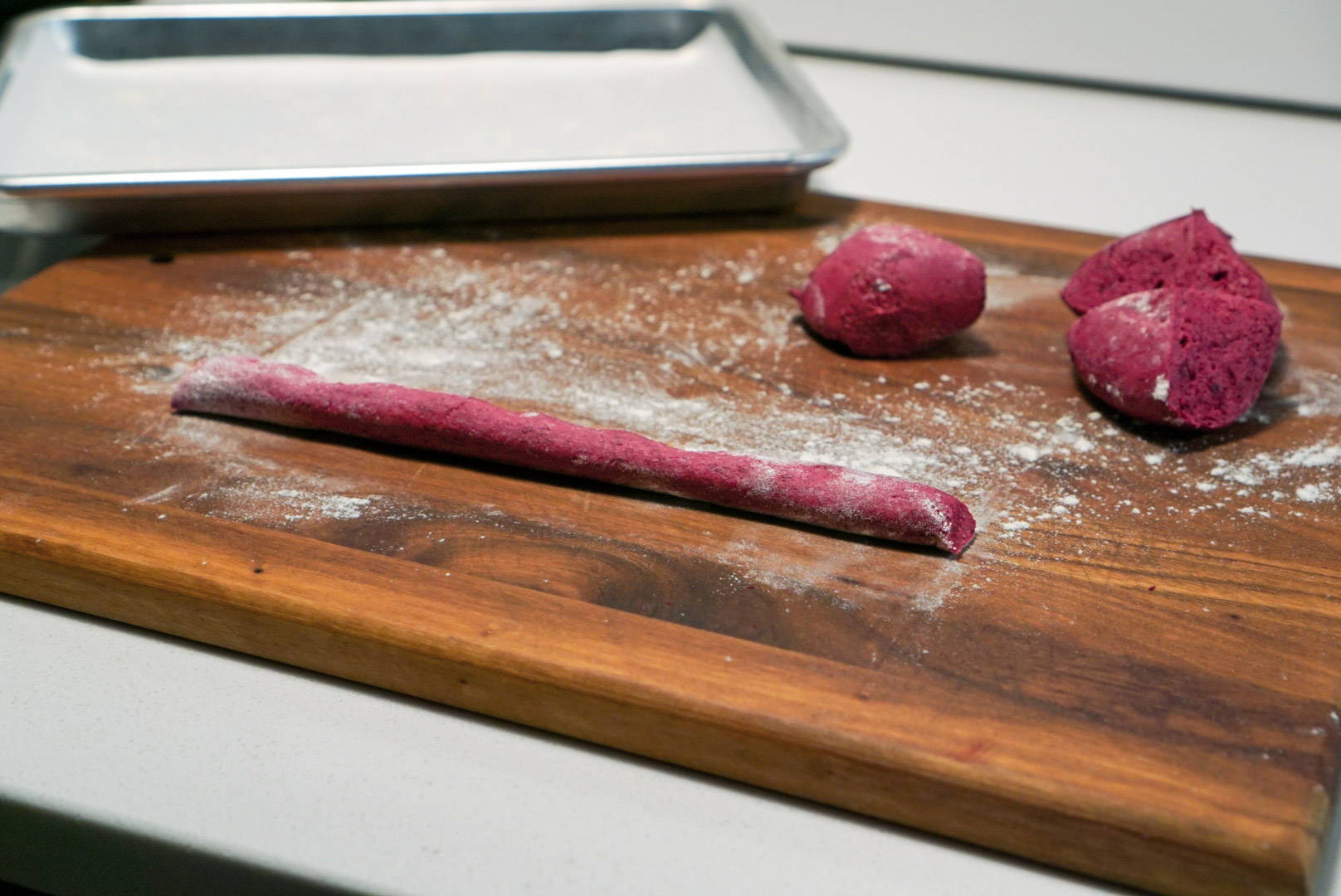 5. Roll each quarter into 3/4-inch thick rope on clean surface dusted with flour as needed.
6. Cut each rope into 1-inch pieces.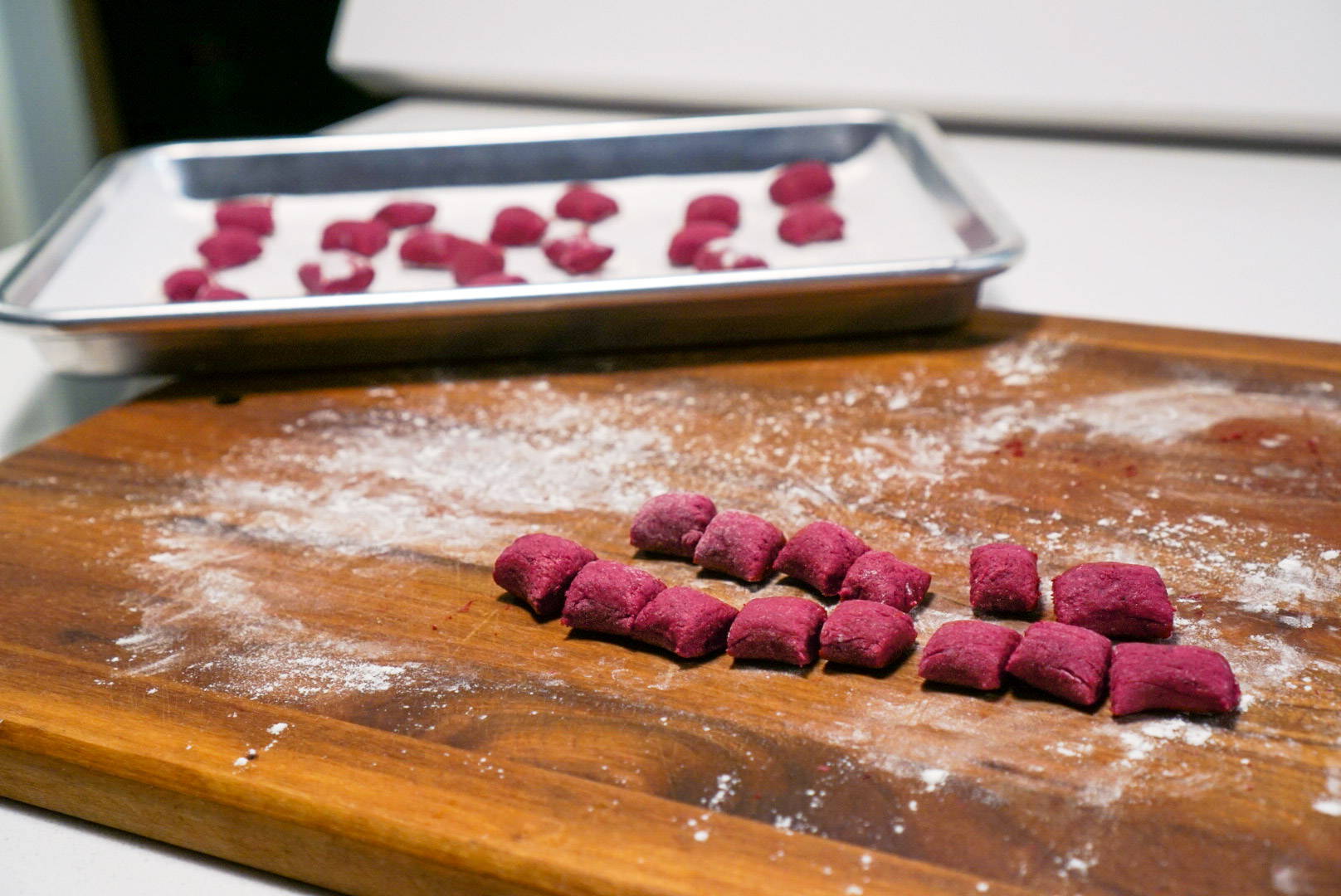 7. Arrange cut gnocchi on a parchment-lined baking sheet.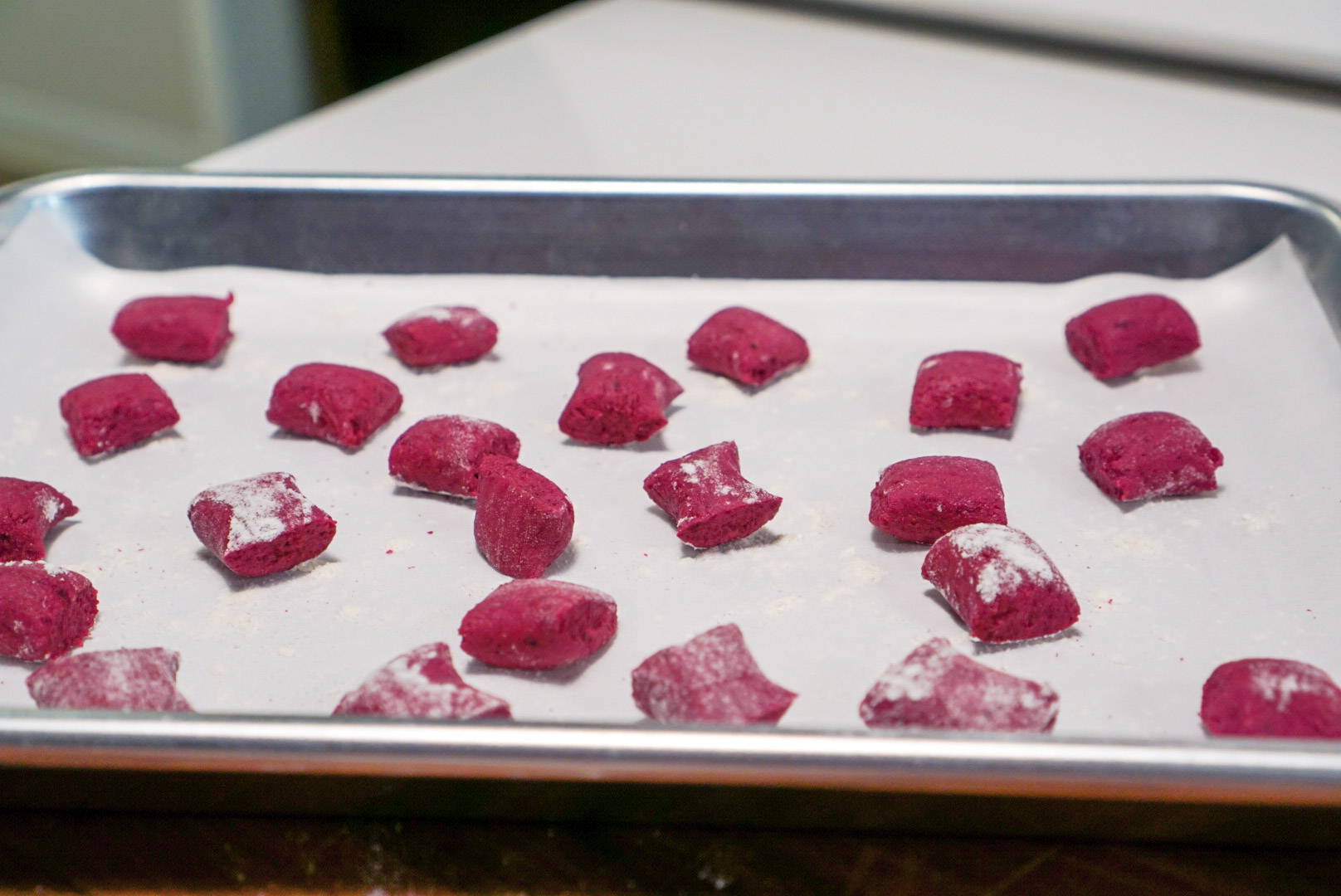 8. Boil salted water in large pot on medium-high heat.
9. Add gnocchi to boiling water and cook 1-2 minutes or until gnocchi float. Then drain.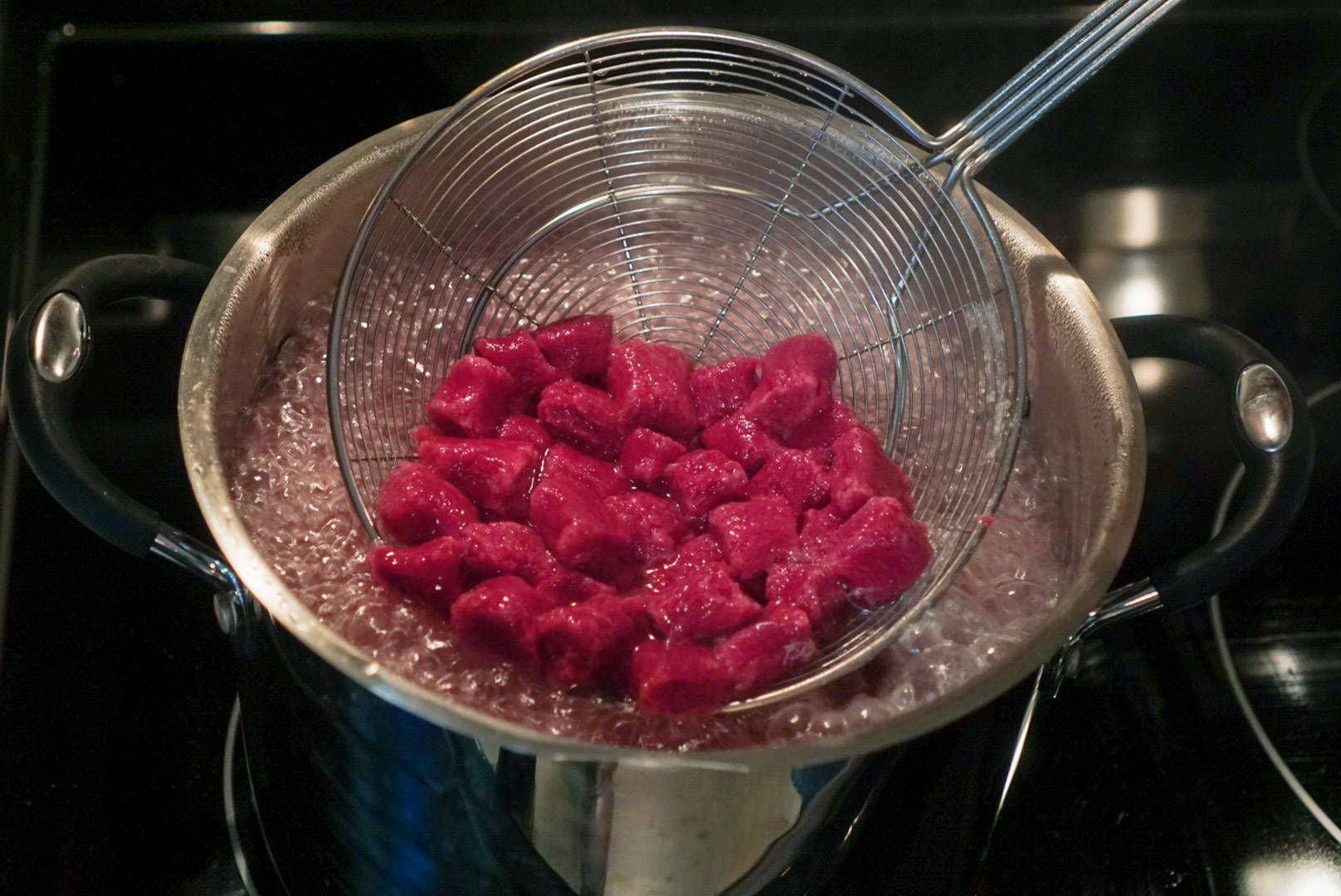 10. Melt butter in medium skillet on medium heat.
11. Add sage and hazelnuts, stir until butter begins to brown.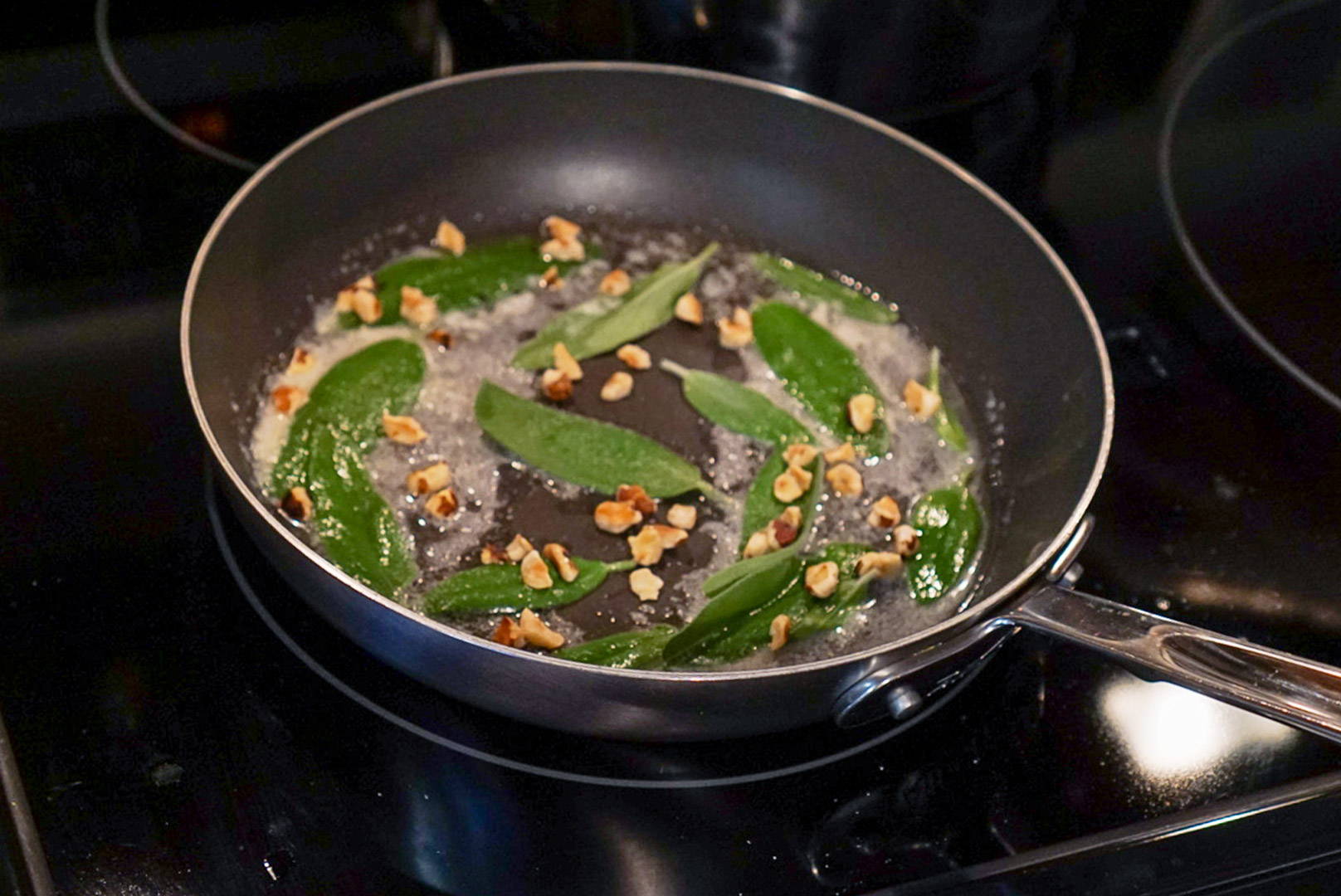 12. Transfer gnocchi to butter mixture in pan; toss gently.
13. Serve immediately drizzled with balsamic vinegar and additional parmesan cheese.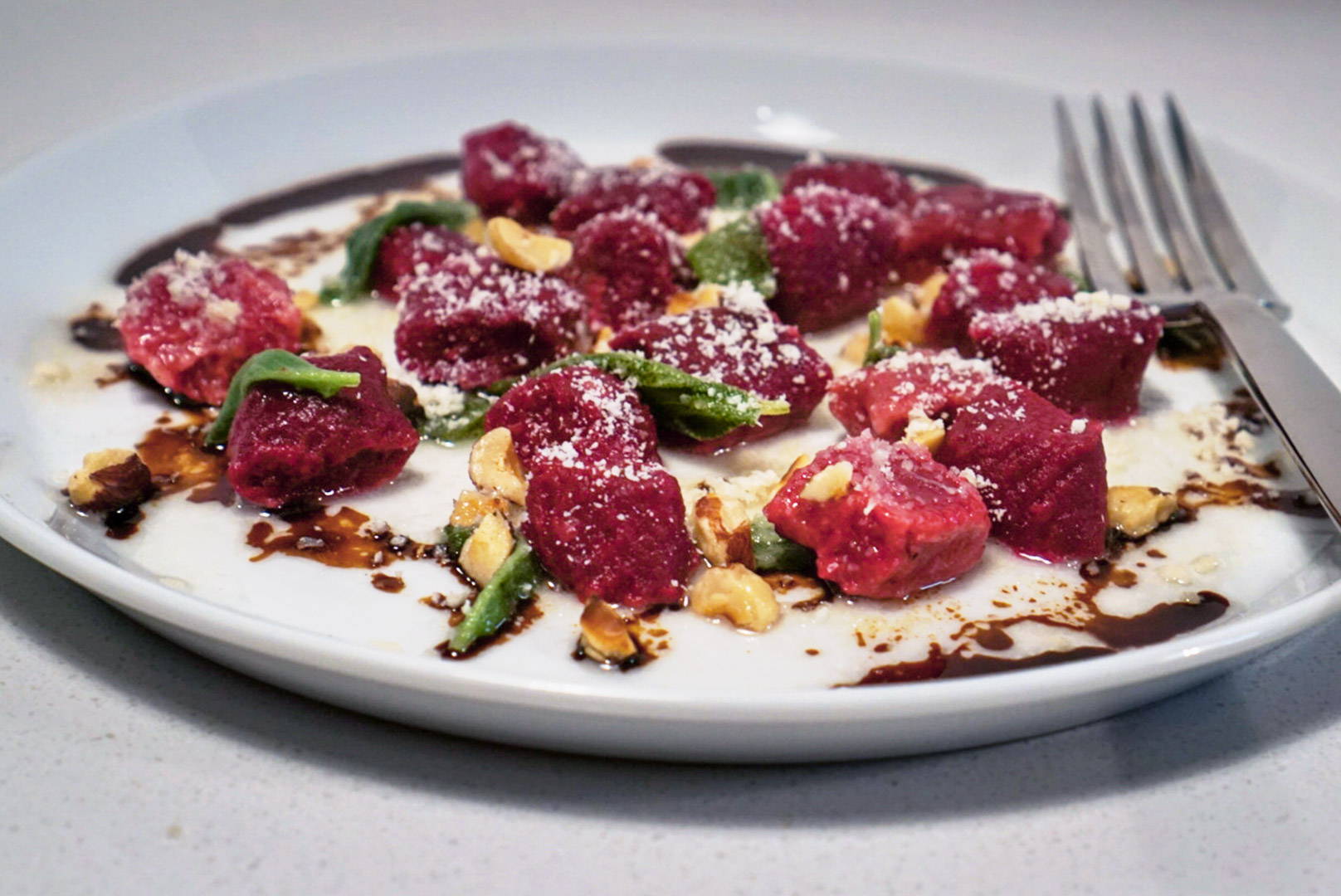 ● Save some time and purchase pre-cooked, organic beets in the produce section of a grocery store.

● Freeze uncooked, cut gnocchi in a tightly covered container for up to 1 month. Drop frozen gnocchi directly into boiling water to cook.
---