ZENB VIPea Dinner At Momotaro in Chicago's West Loop
On Tuesday, October 5, 2021, local foodie tastemakers, chefs, and food industry leaders gathered for a decadent dinner to taste what plants can do with ZENB products at Momotaro in Chicago's trendy West Loop neighborhood.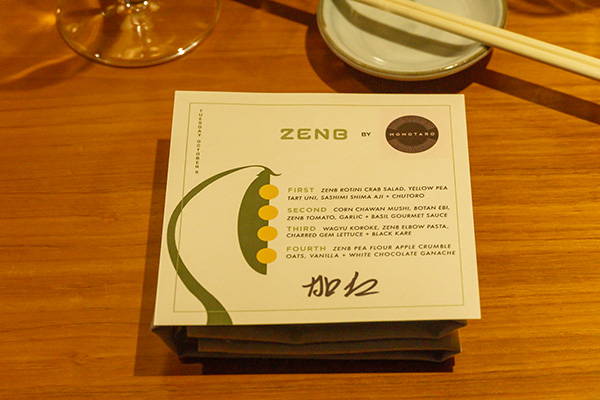 Renowned Chef Gene Kato crafted an impressive multi-course dinner featuring ZENB Pasta and Gourmet sauce in new and unexpected ways. The first course included a savory Crab Salad with ZENB Rotini Pasta, presented in an endive shell. He also ingeniously leveraged whole yellow pea flour (the only ingredient in ZENB Pasta) to create a shell for an Uni Tart.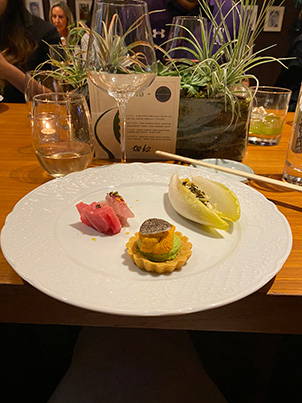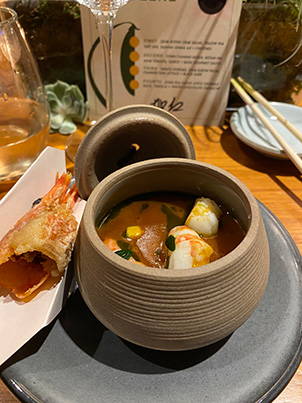 The third course included ZENB Elbows Pasta in a sauce with rounds of puffed meatball deliciousness. Guests even asked for seconds!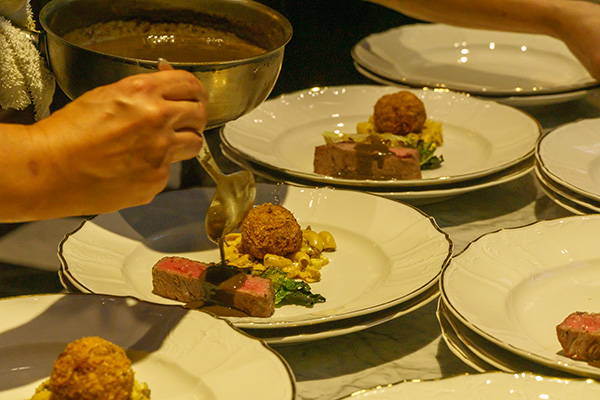 The feast was capped off with an inspired dessert from pastry chef, Jessica Vazquez, made with whole yellow pea flour and seasonal apples.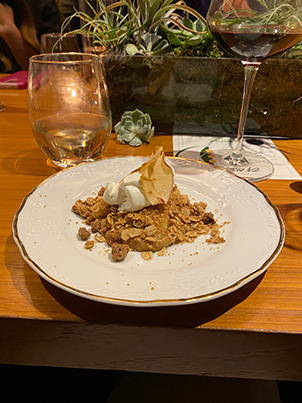 ZENB marketing VP shared ZENB's vision of how ZENB is on a mission to develop crave-worthy o­fferings that encourage people to embrace a whole-plant approach.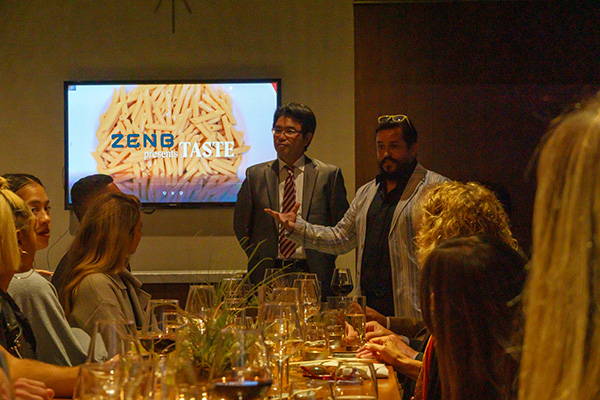 Attendees remarked how happy they were to have ZENB as the catalyst for bringing them together in one of their first in-person events since the pandemic. They were impressed with the ZENB vision on how to taste, feel, and see what plants can do. They couldn't wait to try ZENB products in their own homes!
---