Our Favorite Outdoor Activities for Getting Your Blood Pumping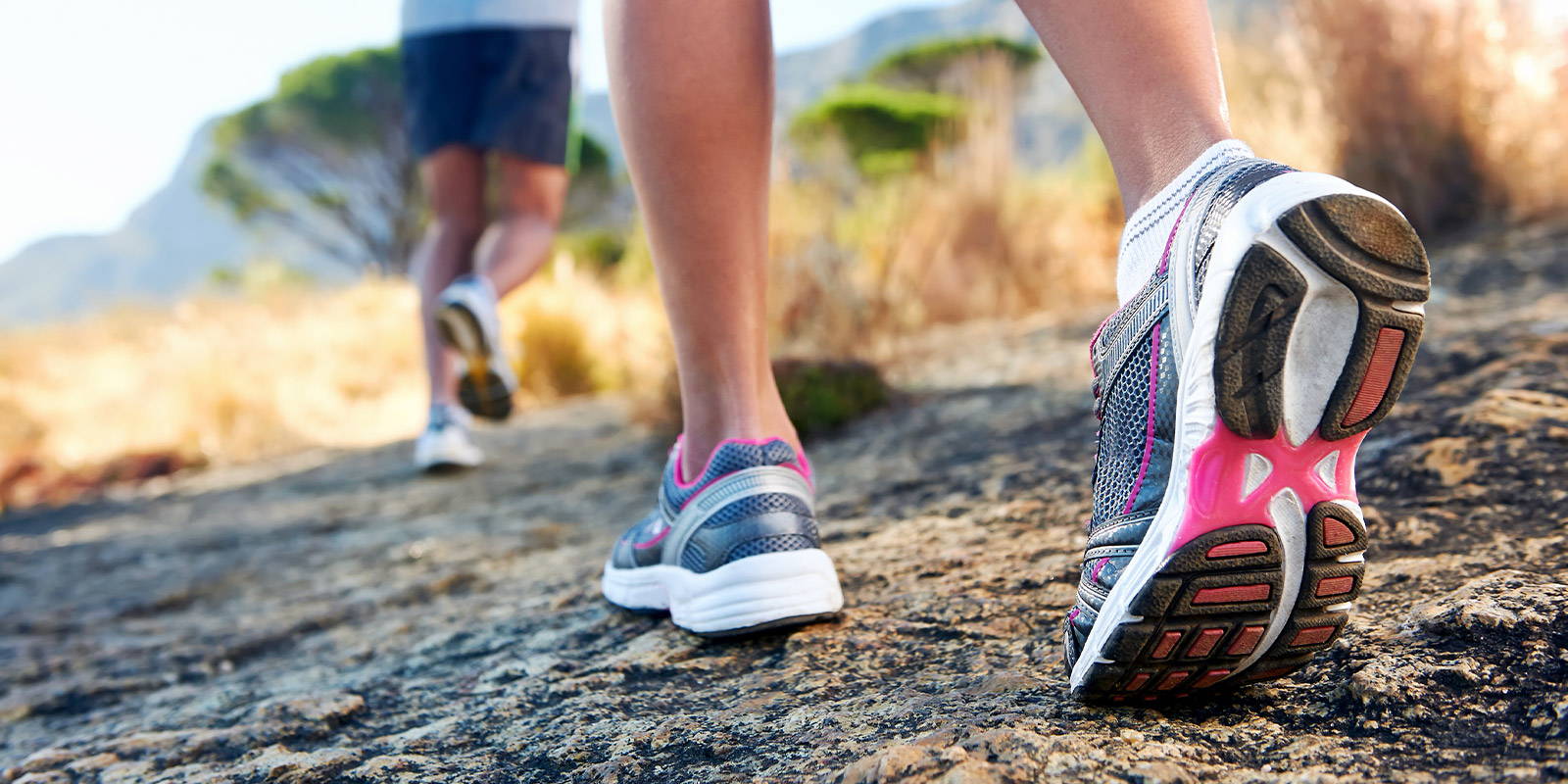 After spending so much time indoors the last few months, we're certainly ready to get back outside for some sun, exercise, and adventure. But, even when getting a workout in, it's still important to stay safe and follow health experts' guidelines. That's why we've collected some of our favorite outdoor activities that we're sure you'll enjoy whether you're alone or with loved ones:
Inspired by tightrope walking, early forms of slacklining began in the 1960s by Yosemite climbers, but came to be what it is today in the 1980s by Adam Grosowsky. A slackline is a flat nylon webbing, commonly attached between two trees or posts, suspended a few feet from the ground. You can walk, jump, or cartwheel across — some even practice yoga.
Though this may look like a simple balancing act, it can be very challenging (and rewarding!) just to get across. It's definitely worth the challenge though. We love it because it works your quads, glutes, core, and focus in a new, fun way.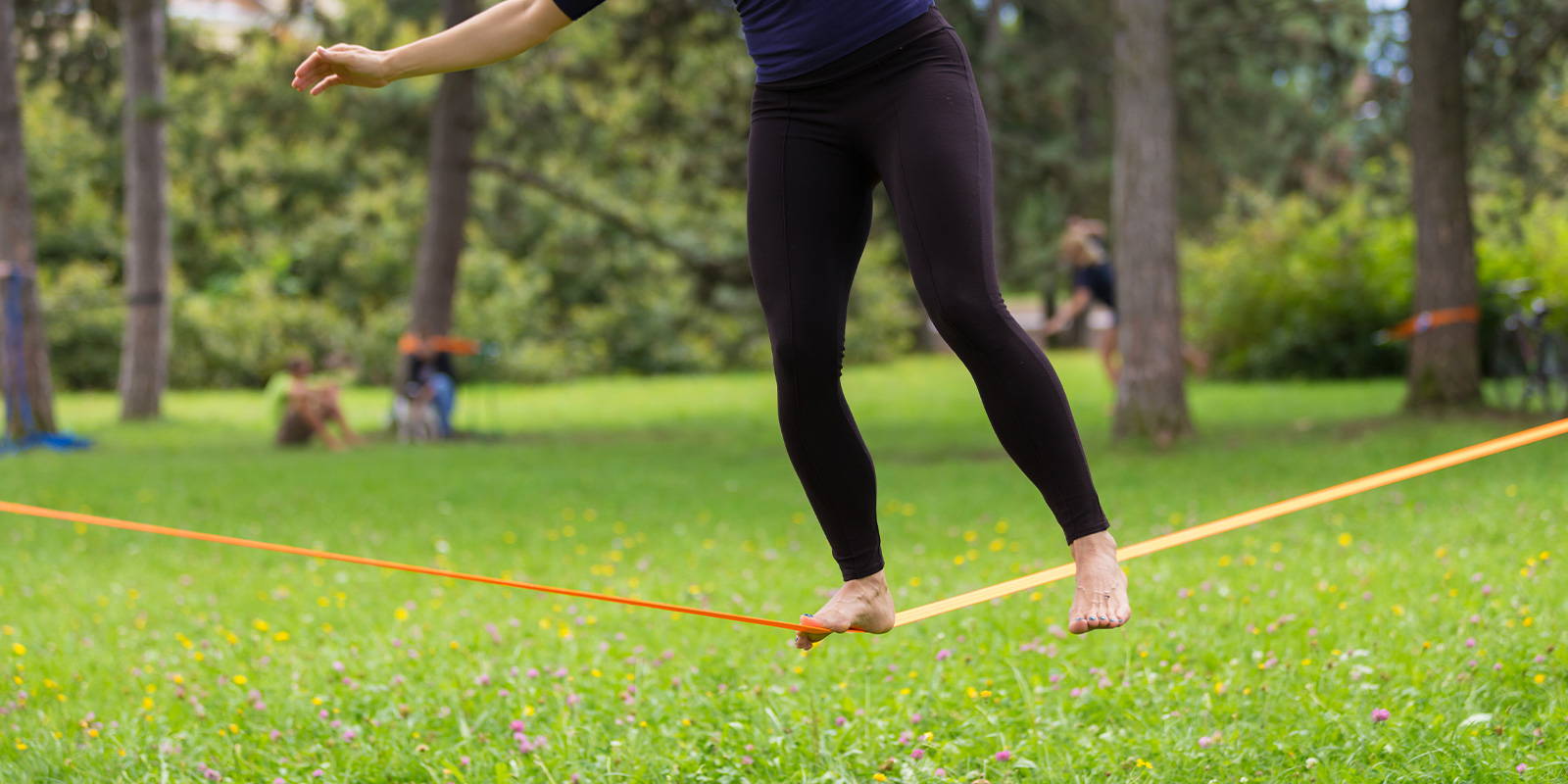 Kayaking can be a total meditative experience or an exhilarating rush down rapids, which is why it's one of our favorite outdoor activities. There are few experiences in life that match the sound of nature while you're drifting along the water. Just don't forget your sunscreen in case you start to relax too much and drift off to sleep — trust us, we speak from experience.
Launch your kayak at a nearby lake, river, or even the ocean to take on a beautiful day. Or, if you are more of a casual kayaker, you can usually find a ton of local places to rent a kayak (or canoe, if that's more your speed!) by the hour or day, and they usually have launching points right next to where you rent them.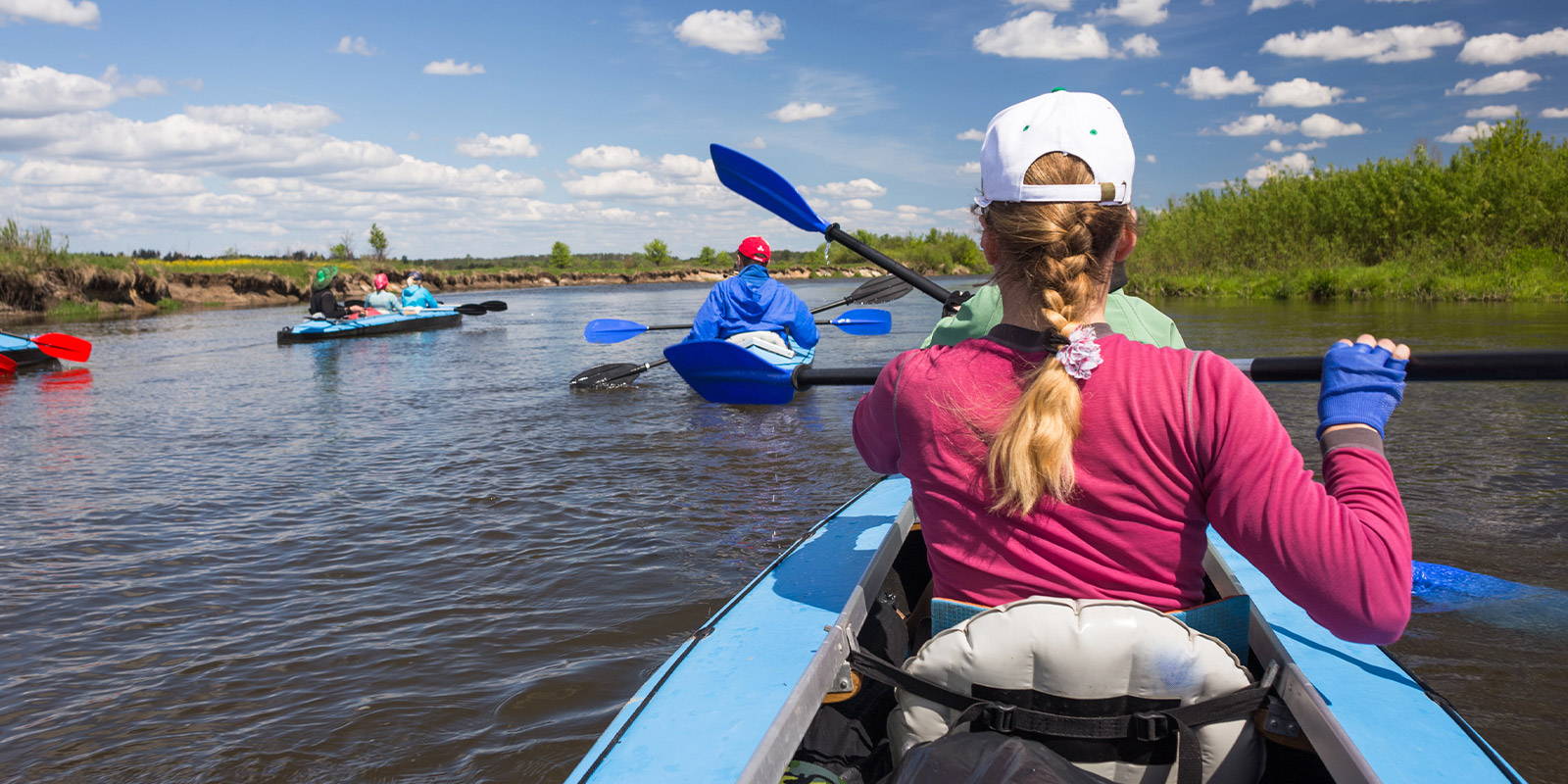 If you like rock climbing, you may like bouldering — the main difference is that, in bouldering, you don't have ropes or harnesses. It may sound scary and dangerous, but it's typically done very low to the ground (12 to 15 feet) and usually has pads below to catch your fall. Of course, you should always practice safety, regardless of how safe it might seem, especially if you're a beginner.
The best part of bouldering is you need very little equipment, and there are places all over North America to enjoy. Did someone say road trip?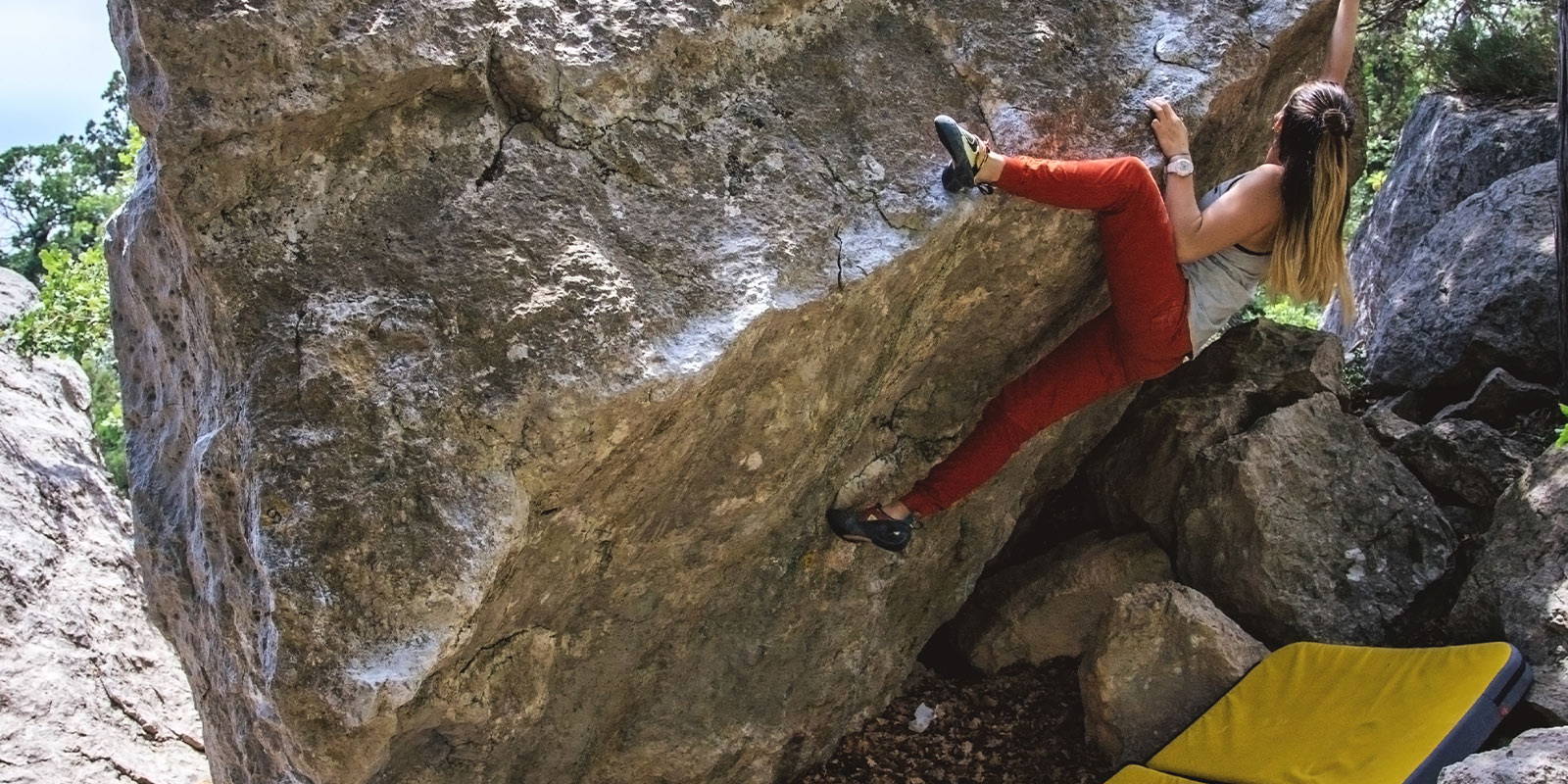 For the days when we're looking for a little more of a rush than riding around the neighborhood, we like to hit local trails and zip along the beaten path. Mountain biking can get you to new destinations that may be too far to trek on foot or challenge you with new obstacles.
Pro tip: if you go along with someone else, park one of your cars at the beginning of the trail, and one at the end of the trail to give you options for where you end your ride. This way, if you're feeling good at the end of the trail you can keep going by hitting the same trail back, or maybe even exploring new ones. You might even find a new favorite spot!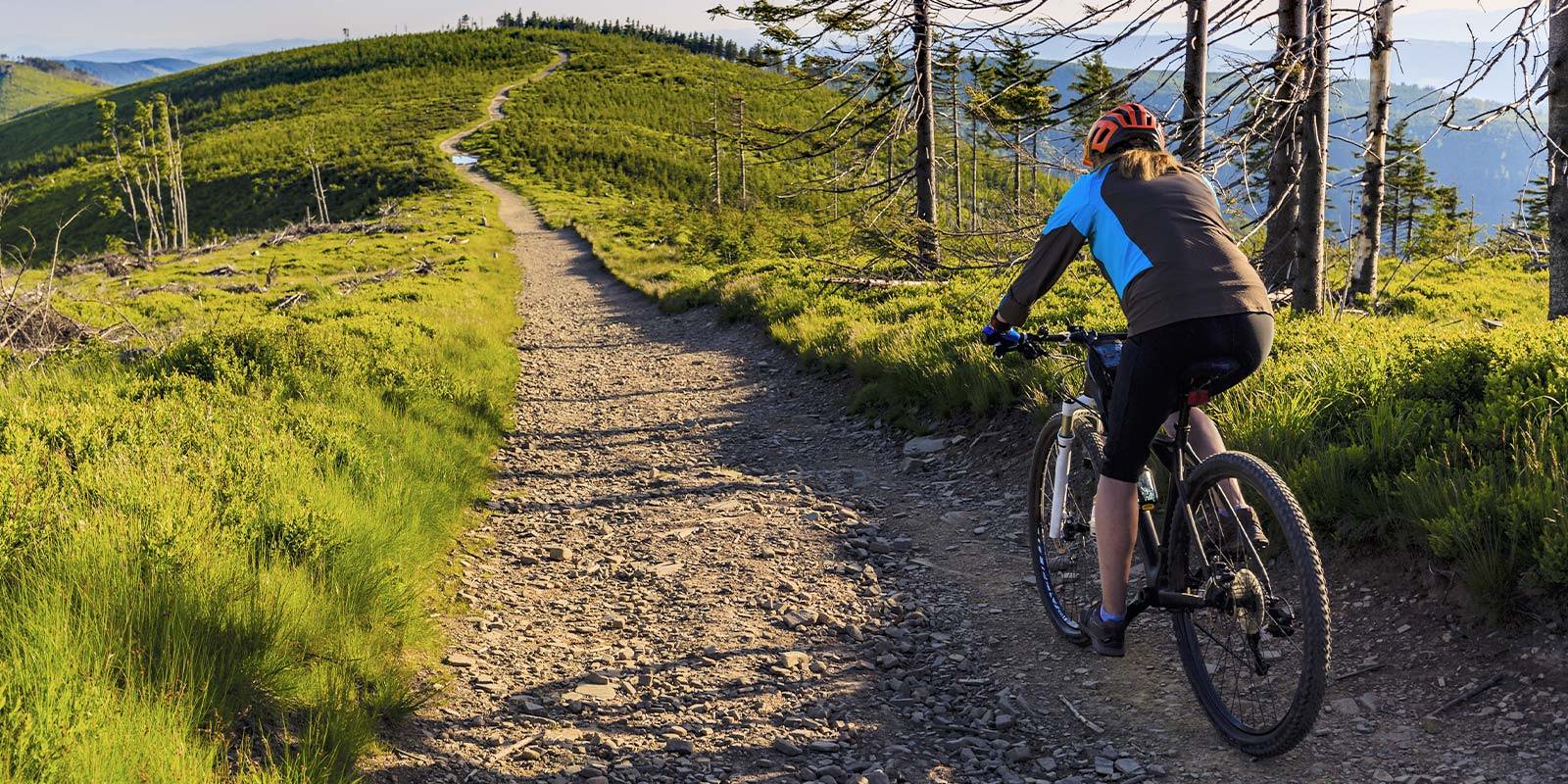 Let's end with a classic: hiking. There are endless trails with endless sights to take in. Whether you're looking to do a quick trail with the family or a long, all-day journey with your furry friend, hiking is a great way to get back in touch with nature and experience the beauty of the world.
You can find dozens (sometimes, hundreds!) of trails in your area, and there is a great app called AllTrails (free on iOS and Google Play) where you can map the trail you're on — and even the varying color-coded paths. With a GPS feature that marks exactly where you are, this app has been a real life-saver when we've wandered too far from the trail.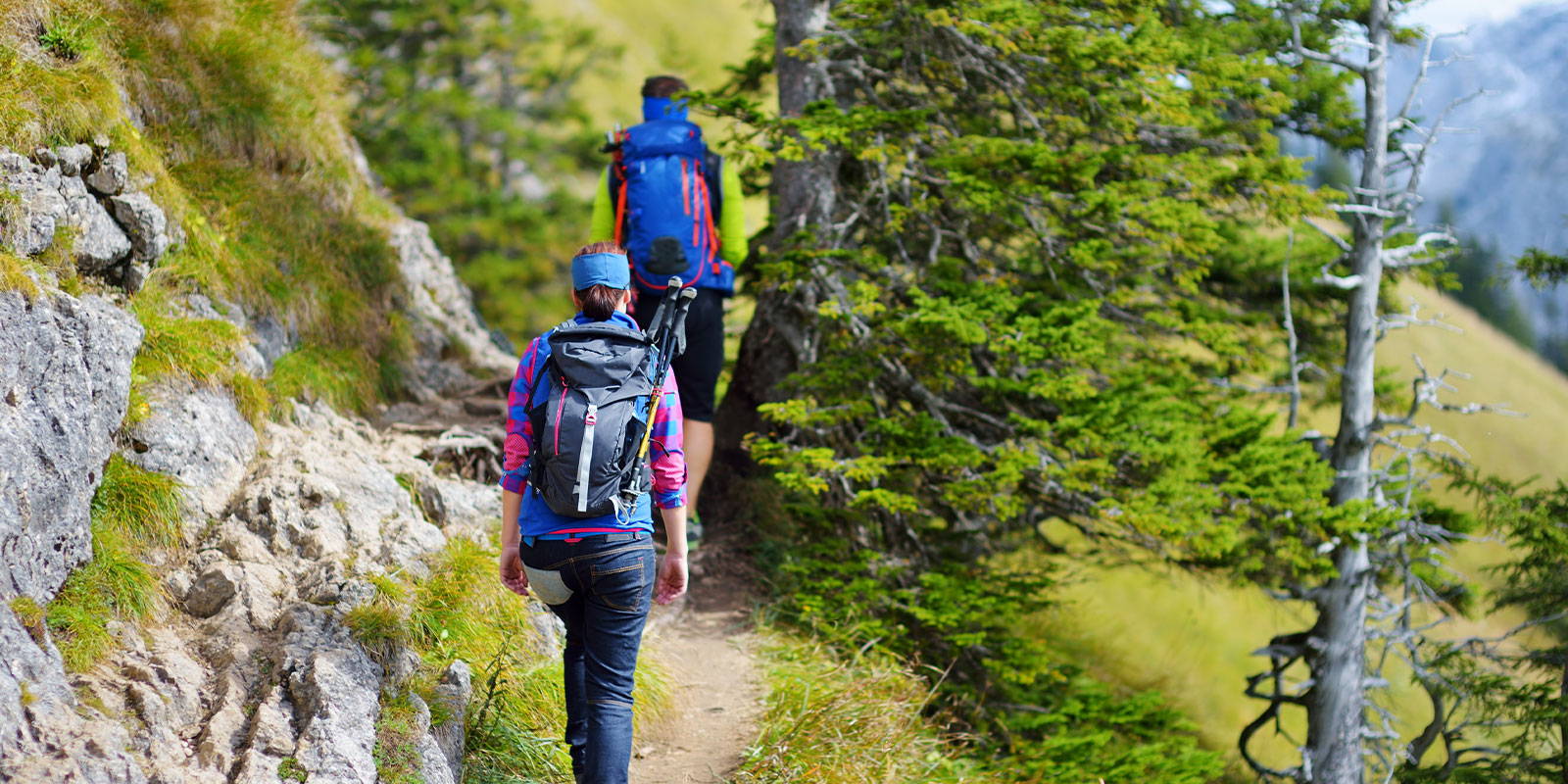 What are some of your favorite summertime activities? Head over to Instagram to share with the ZENB community, and check back for new articles and ideas for getting out into the world to live life to the fullest.
Plus, when you're getting ready to go out and enjoy the great outdoors with one of these activities, don't forget your ZENB Veggie Snacks! 
---