How to Recycle Your ZENB Veggie Bites Pouches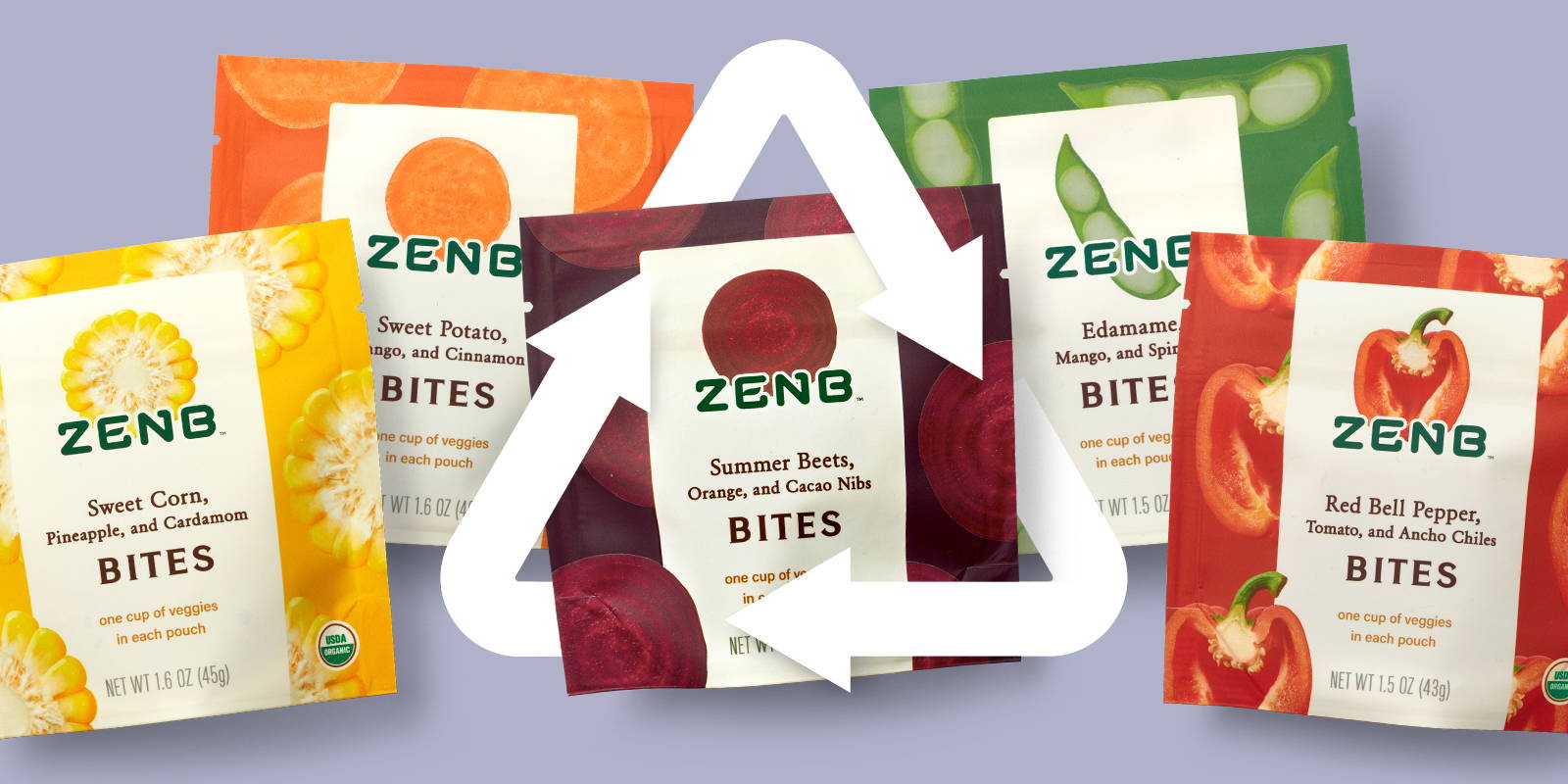 Like all of our products, we made our Veggie Bites (in delicious flavors like Sweet Potato, Edamame, Corn, Beet, and Red Bell Pepper) with the planet in mind. We are especially excited about Veggie Bites because the packaging is drop-off recyclable. Don't worry if you're unsure what that means — it's an incredibly easy and impactful way to ditch the landfills and do your part for the environment!
What does drop-off recyclable mean?
Unlike normal food packaging with multiple layers of plastic, glue, and materials to help seal the product, our Veggie Bites packaging is made from a single layer of polyethylene, which allows it to be considered drop-off recyclable.
This differs from curb-side recycling bins because certain flexible plastics can jam equipment in recycling facilities and end up in a landfill. That's why drop-off options are available to help divert specific plastics to alternative recycling centers that are better equipped to handle them.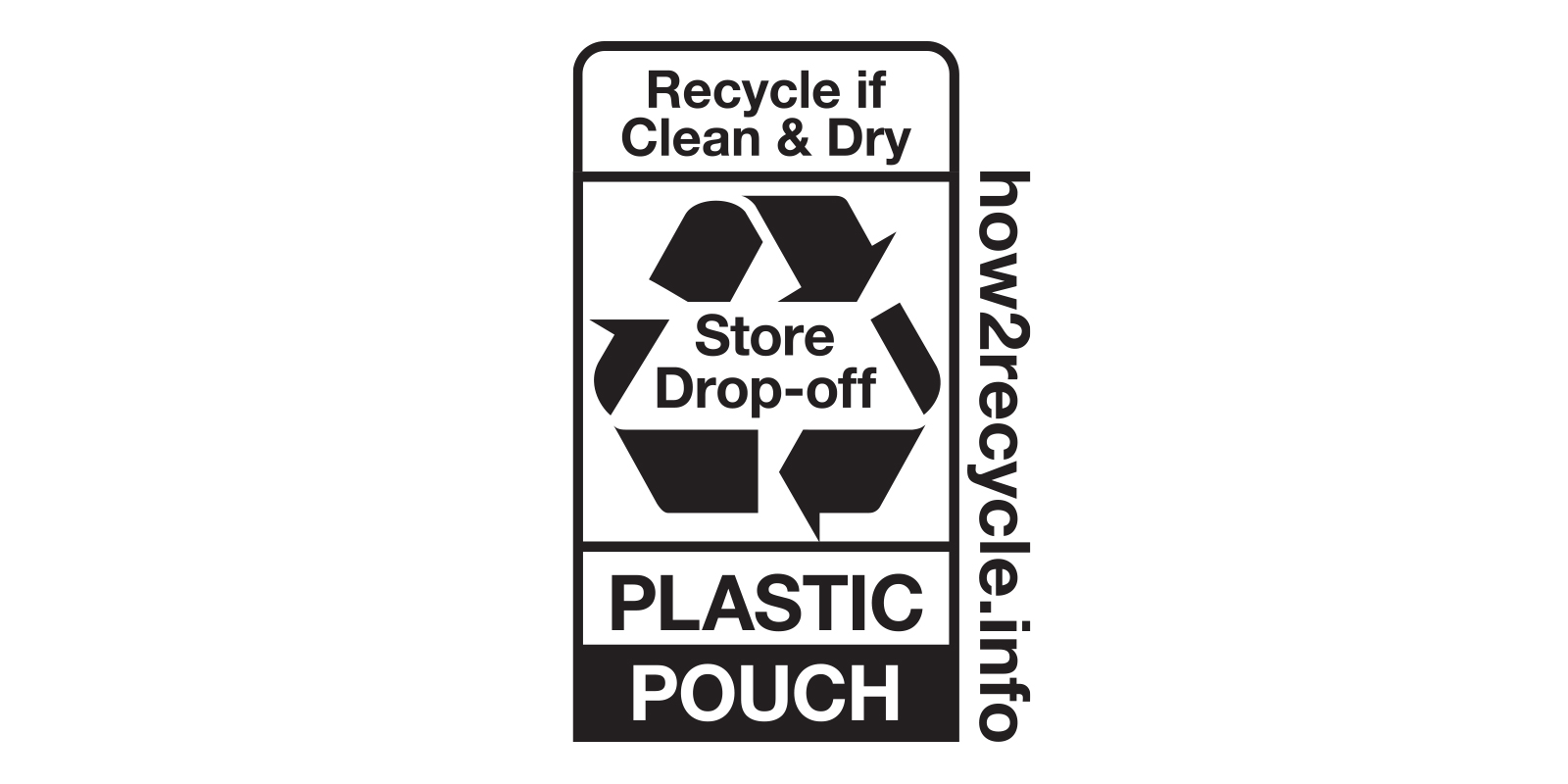 Have you ever noticed those tall bins usually at the entrance of your local grocery store or home improvement center that say something like 'Recycle Plastic Bags'? Those are drop-off recycling collection bins.
So save your Veggie Bites pouches for the next time you're picking up groceries or stopping by a home-improvement store — look for those tall bins labeled for recycling plastic bags, and toss in your empty Veggie Bites pouches. Just make sure the pouches are clean and dry beforehand!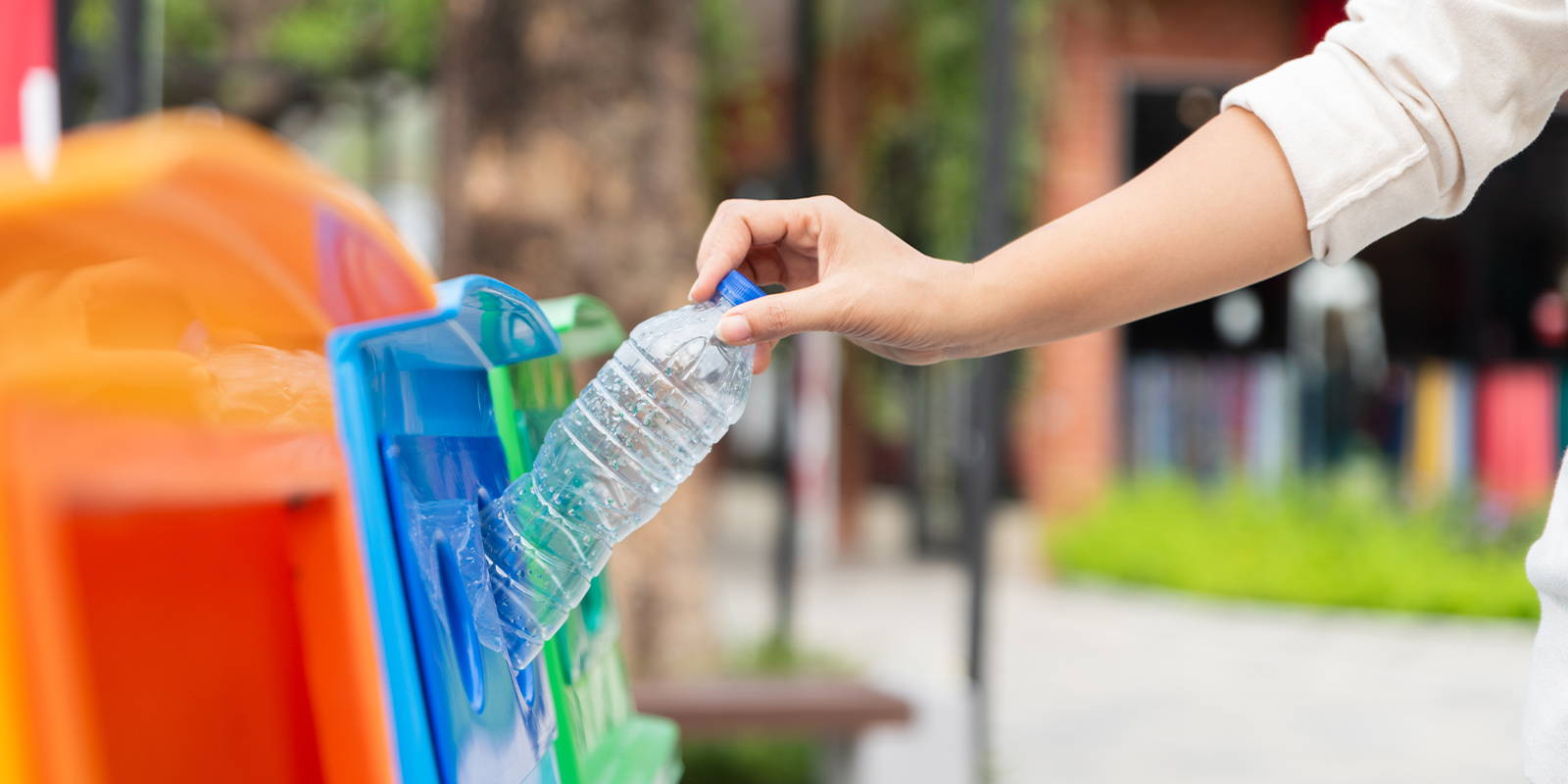 What else is drop-off recyclable?
In addition to your Veggie Bites pouches, other household items that are drop-ff recyclable include most plastic bags, like zipper sandwich bags, grocery, bread, newspaper, and produce bags. Instead of throwing it all away, you can also drop-off recycle the stretchy plastic wrapping that you find on water bottles, paper towels, and diapers. And, with any online purchases you make, check to see if the pouches and air pillows your items are shipped in can be dropped off to be recycled as well.
Where can I find my local drop-off bin?
Where can I find more information?
---