Break The Midday Slump With These Plant-Based Snacks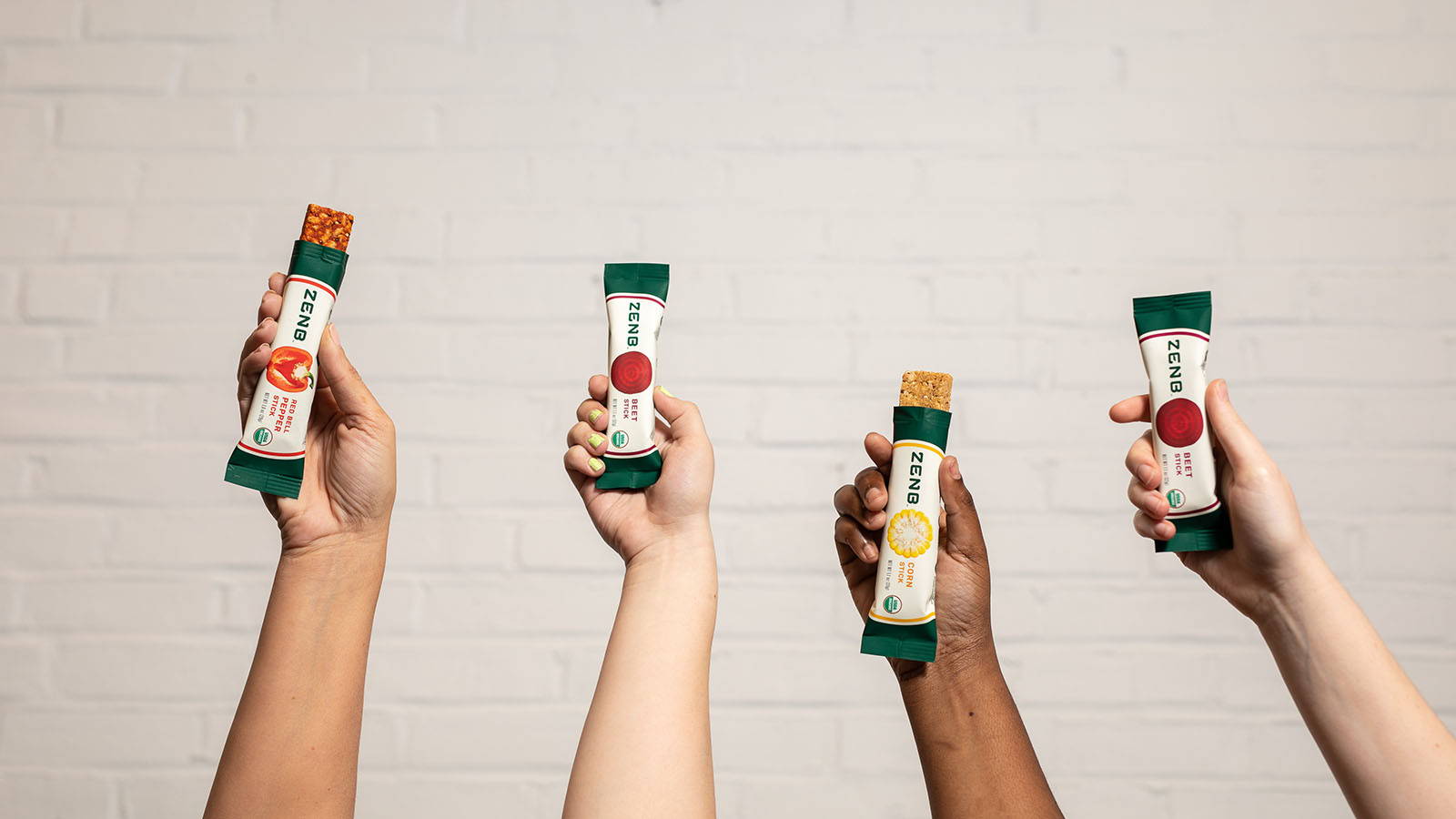 It's 3 pm on a Wednesday. The afternoon sun is coming through the windows, and the memory of lunch, which may have included a peanut butter cookie your coworker brought in, has become a distant memory.
Instead of reaching for another coffee or treats that may only make you feel worse, try our ZENB snacks: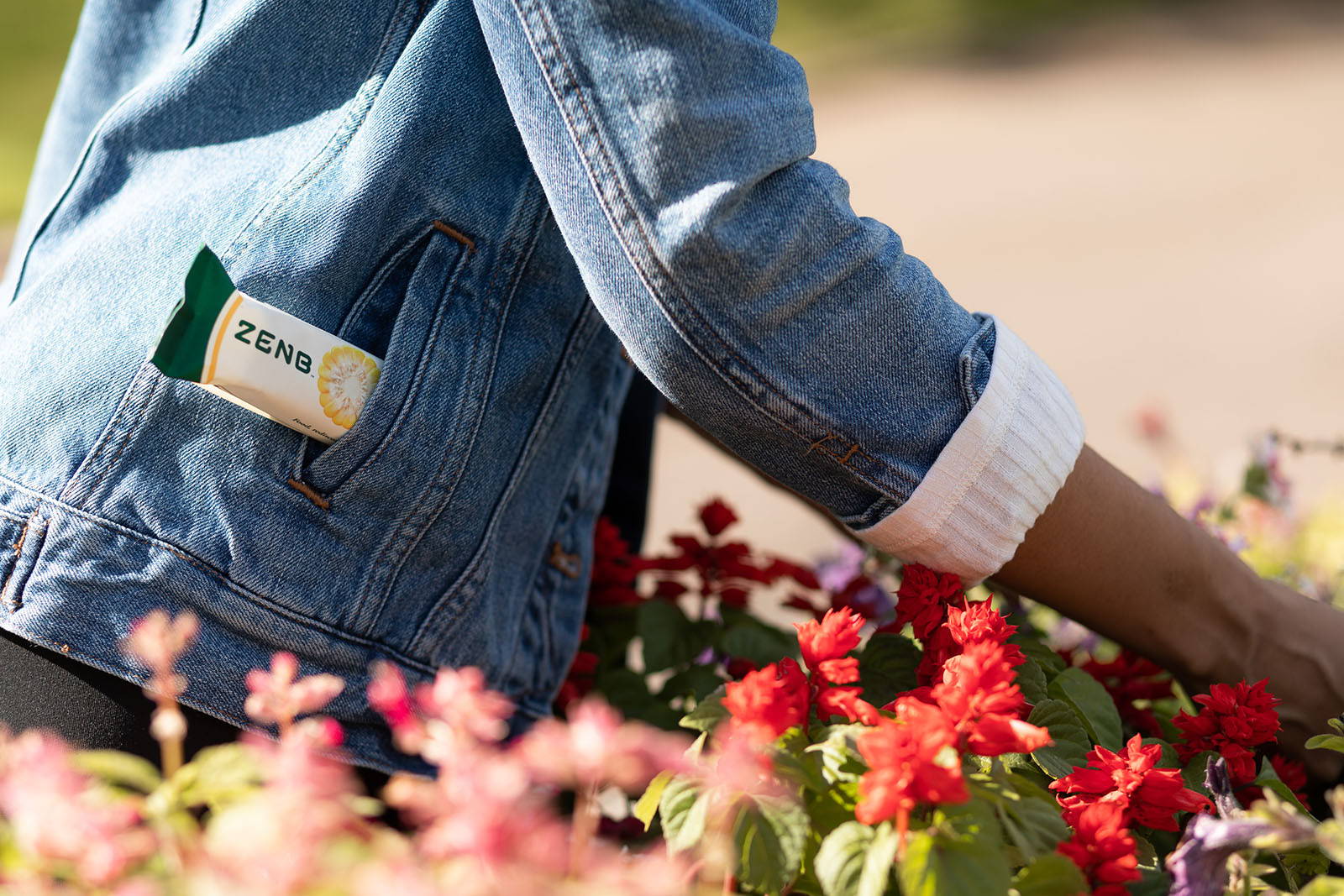 Our Veggie Sticks are perfect for when you're craving a delicious, veggie-first snack to take on the day in flavors like sweet corn, carrot, red bell pepper, beet, and pumpkin.

And each Stick is made with brown rice and red quinoa puffs, offering a hearty, nutty taste with increased amounts of fiber that goes great in your salad, yogurt, and oatmeal. We know you'll love them as much as we loved making them.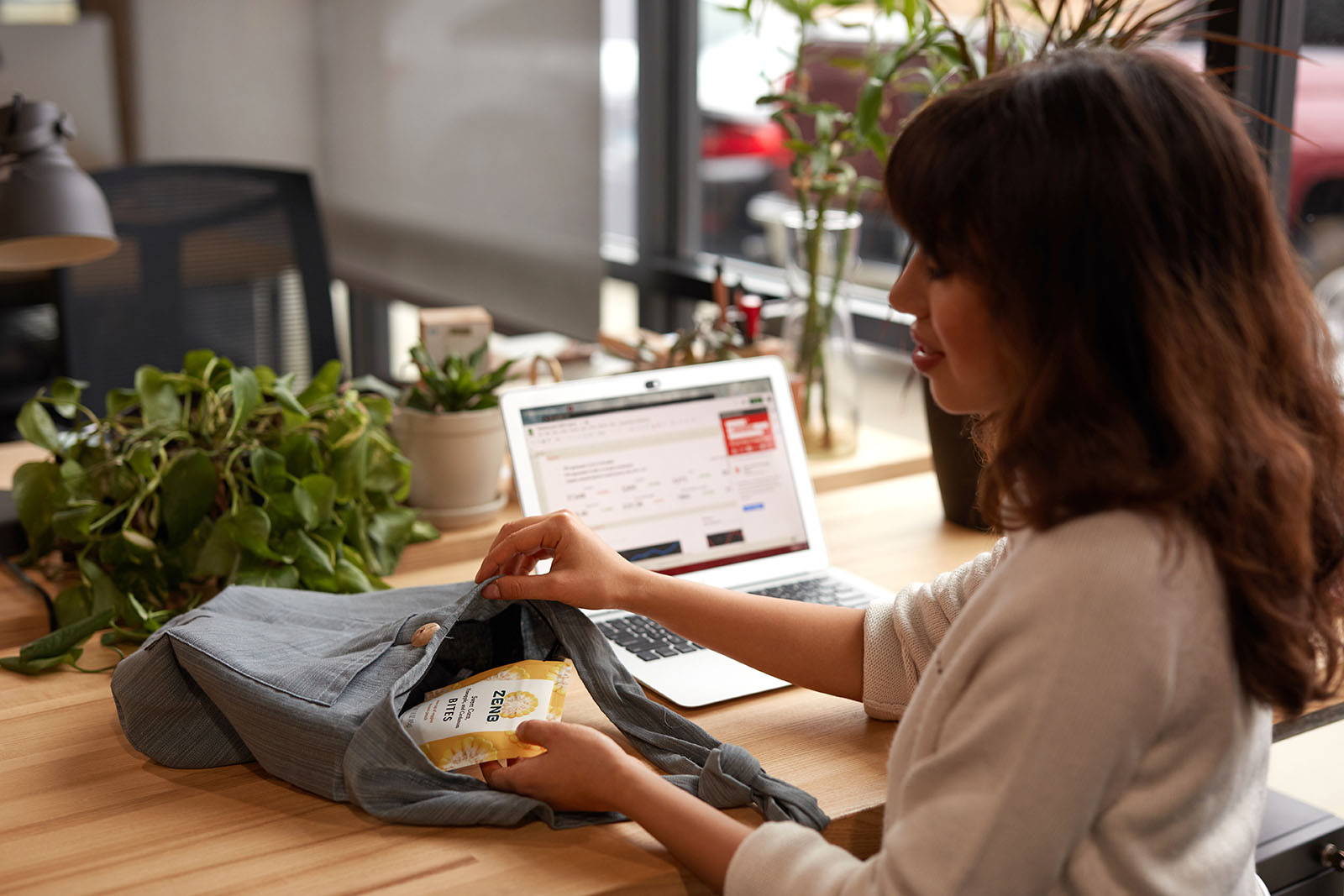 Our brand-new Veggie Bites will satisfy your more culinary cravings in flavors like sweet potato with mango and cinnamon, sweet corn with pineapple and cardamom, edamame with mango and spinach, summer beets with orange and cacao nips, and red bell pepper with tomato and ancho chiles.
They are perfect for on-the-go snacking and sharing (but we won't tell if you don't). Best of all, the Bites pouches are resealable and recyclable at your local drop off center.

Our snacks are made using more of the veggie — even the parts typically discarded — complemented with sweeteners like agave and date syrup.
We are dedicated to our planet and living a more balanced life — each snack is a good source of fiber (see nutrition facts for fat content) and USDA-certified organic and gluten-free, non-GMO, and free of artificial flavors, colors, and preservatives.

ZENB Veggie Sticks and Bites may not make time go faster, but they can get you through that midday slump in the most delicious way. Head over to zenb.com and try our Sampler, which lets you try both Veggie Sticks and Veggie Bites, so you can find your new favorite snack.

Choose the Veggie Sticks, Veggie Bites, or ZENB Sampler that is right for you at a special discounted price. Exclusive to first-time buyers.

BE IN THE KNOW OF WHAT'S NEW
Join the ZENB Community to find out about new products and offers, plant-based recipes, and great ideas for living a balanced life.
Don't worry, we don't believe in spam or other nonsense.
---