7 Tips to Host a Flawless Friendsgiving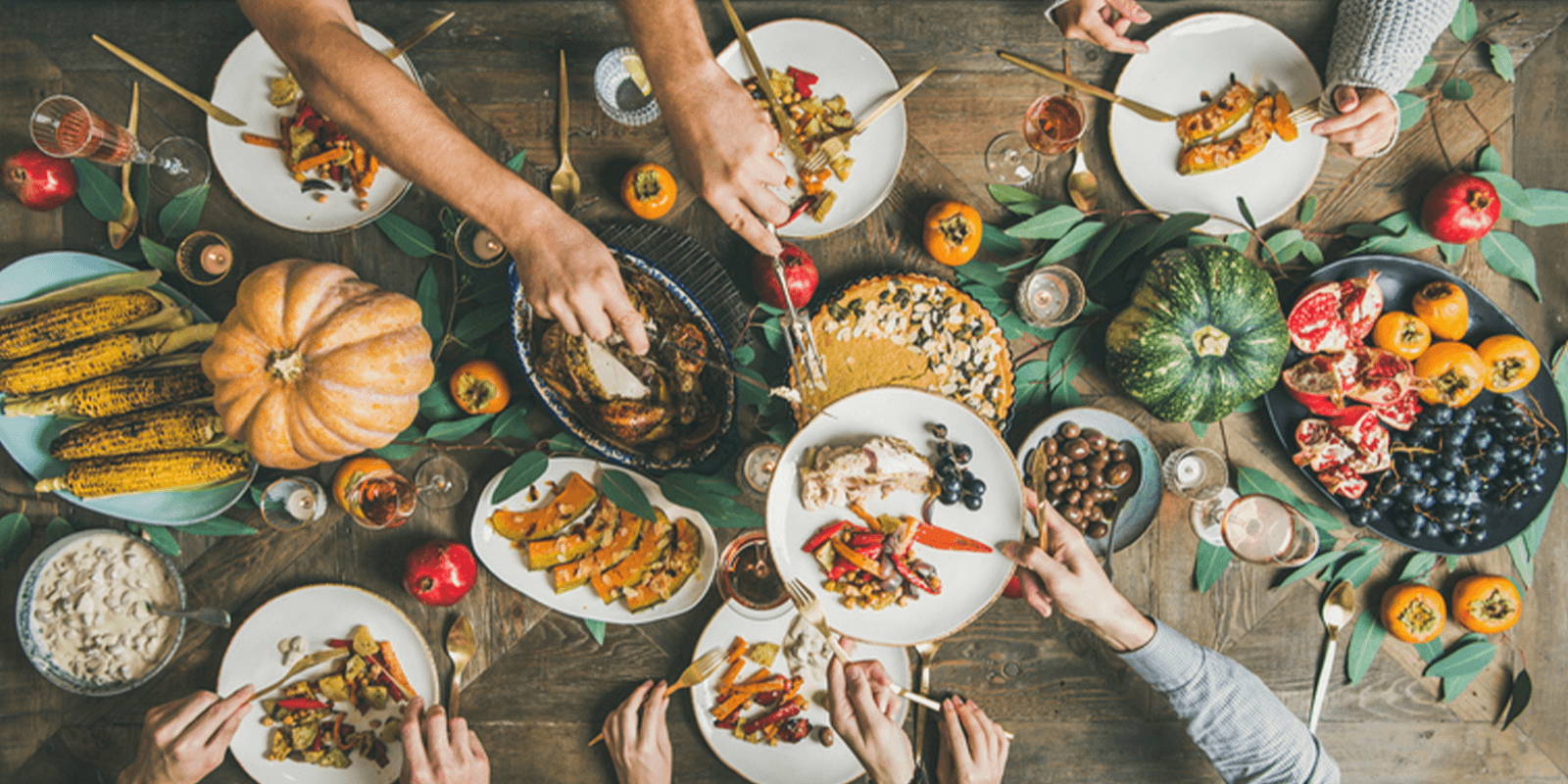 Friendsgiving — the potluck party idea where friends gather in the weeks around Thanksgiving — has turned into a feat (almost) as hefty as hosting Thanksgiving itself. Looking to make your Friendsgiving stand out from the usual potluck? Check out our tips on how to make your plant-fueled party be one for the insta feed!
Tip #1: Collaboration is Key
After you've designed the ✨perfect✨ evite for your Friendsgiving, be sure to include a link to a shared doc for all your guests to include what they're going to bring: side dishes, desserts, and the like. Whatever spread you're putting together, a collaborative doc is an invaluable tool for making sure everyone is on the same page. This is also a great place to list any dietary restrictions your guest list has.
Tip #2: Cook Up Some Easy-Peasy Deliciousness
As the host you'll probably be cooking up a few things of your own. Since you'll be pretty busy the day of, you need a dish that's simple and works for everyone (plus is extra delicious).
Gluten-Free, vegan, and protein packed — a meal made with ZENB Pasta is something that pleases everyone on Friendsgiving. Choose an easy recipe like this ZENB Vegan Tahini Mac And Cheese for a twist on a classic that will have all your guests asking for seconds.
Yes, a turkey is a staple at every traditional Thanksgiving meal — but who said this was traditional? Not only does roasting a turkey take up the better part of a Saturday, it hogs valuable counter space, a fridge shelf, AND your oven for 2+ hours. Time and space spent when you could be doing much more important things like investing in some super cute Thanksgiving decorations or perfecting your mocktail recipe. Instead, buy a pre-cooked turkey, an irresistible grocery store rotisserie chicken, or replace the bird with a show-stopping centerpiece.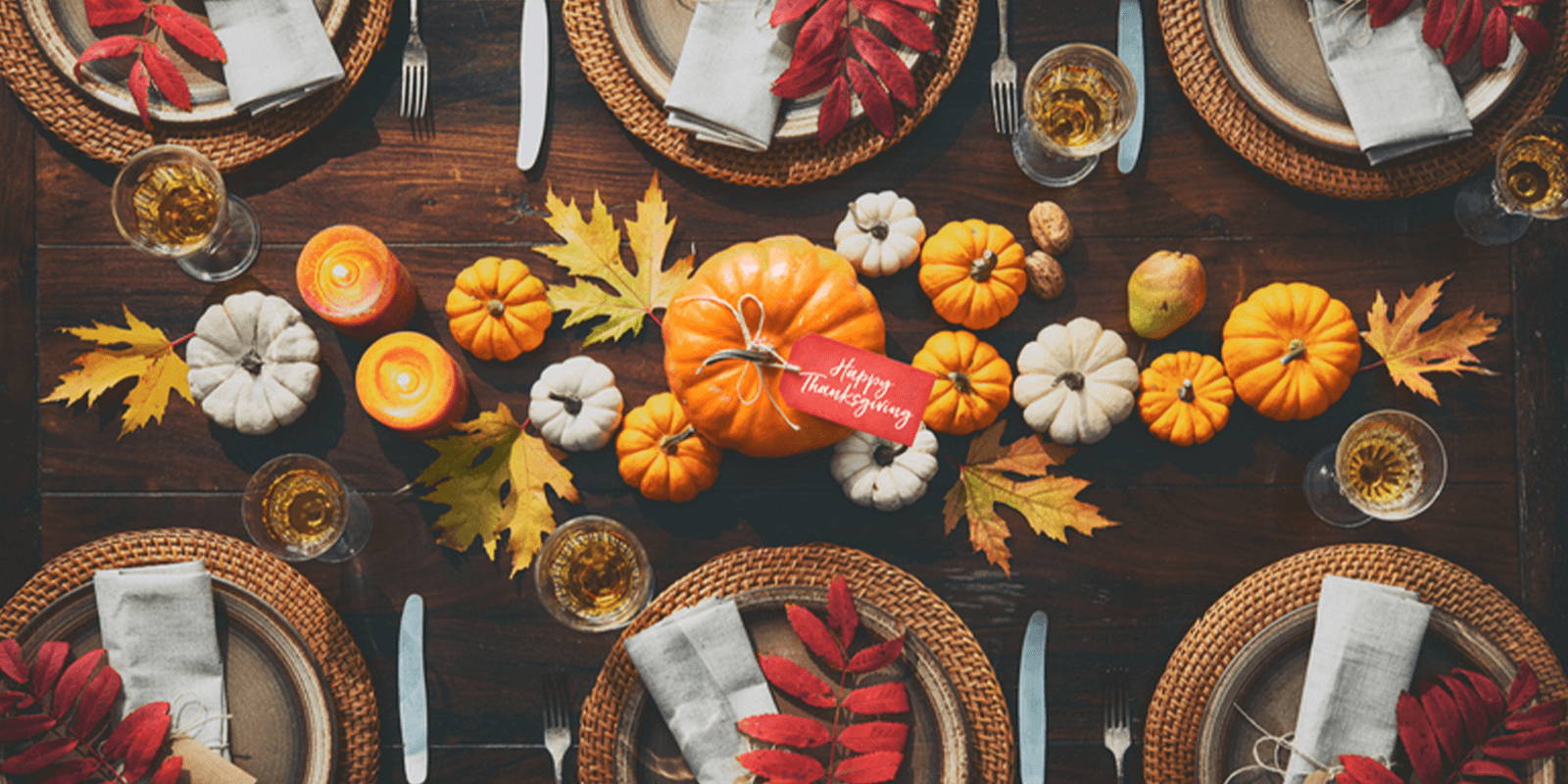 Tip #4: Practice the Art of Tablescaping
Tablescaping — the age-old art of designing your table to convey a theme or mood. Since turkey day itself can be a little hectic, Friendsgiving can be the perfect time to showcase your Thanksgiving table decor. Find an autumnal color palette you like and start mixing and matching! You can also mix and match old and new pieces from using thrifted plates (or some you picked up from your mom's house!) with a newer collection. P.S. For some tips on reducing waste while decorating, check out tip #6.
Tip #5: Not Your Mother's Icebreakers
Unlike hosting Thanksgiving, throwing a Friendsgiving celebration can draw a lot of strangers (or barely-mutual friends) together. Want your friends to get to know each other, but everyone's had enough with saying a fun fact about themselves? Loosen up with a refreshing take on introductions. Ask some specific but relatable questions like "Are boneless wings just chicken tenders?" or "Are hot dogs a sandwich?" The conversation will be flying in no time.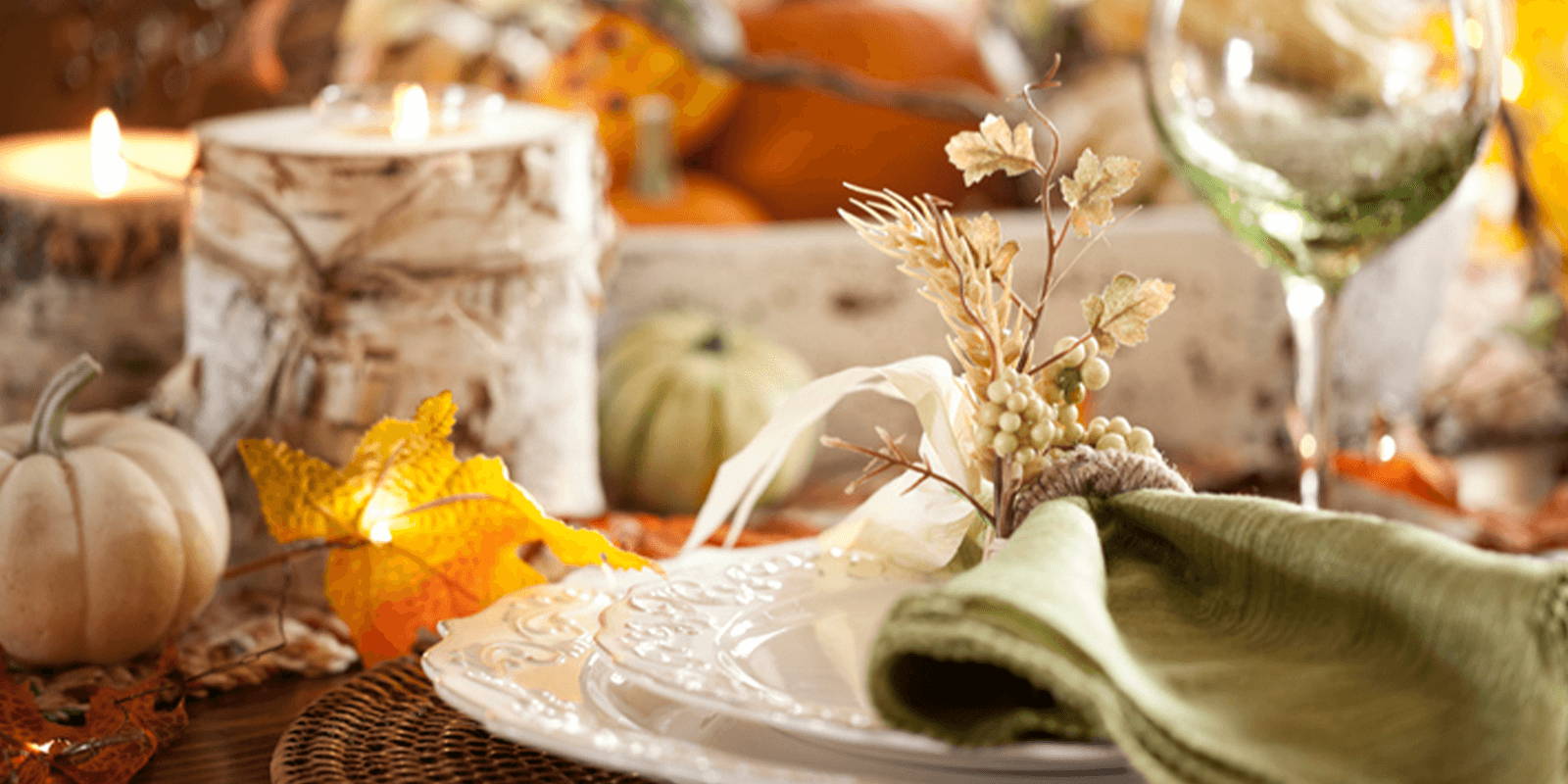 Tip #6: Take Inspiration from Nature
Want your space filled with pilgrims and pumpkins galore, but worried that all those Thanksgiving decorations will end up in the trash after pumpkin season? Find natural, biodegradable decorations to set your tablescape apart and reduce waste! Mini pumpkins, burlap, twine, and even dried leaves or sticks you find around can be arranged to make any room look like Vogue Home: Mayflower Edition. Also don't be afraid to hit up your local thrift store for any glassware finds! A good vase goes a long way.  
Tip #7: Reach Out for Hosting Help
It's called Friendsgiving for a reason! Reach out to your guests and see what they can bring that's more than food — can someone get their hands on an autumnal bouquet? Anyone open to arriving early to help set up? The hostess with the mostest is a long outdated role — now it takes a village to throw a party!
With these handy-dandy tips in your toolbelt, there's no limit to the amount of fun your Friendsgiving can bring. Who knows? Maybe you'll be up for the real deal of hosting Thanksgiving next year!
---