7 Tips for Finding Summer Me Time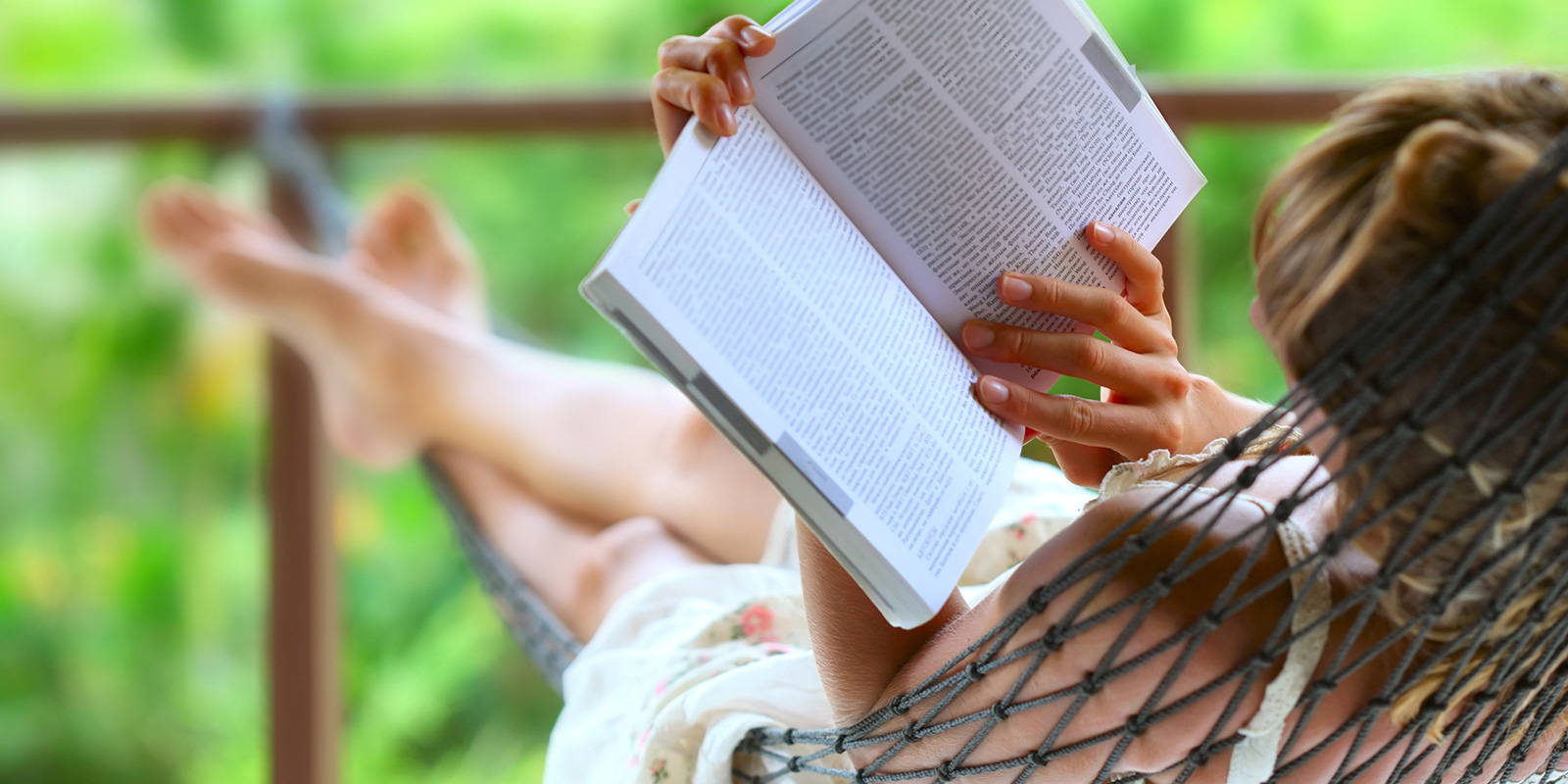 Ah, summertime. It's that classic time of the year to get together and enjoy the outdoors, take family vacations, and make the most of your sun-filled days. While you're busy soaking up the sun in creative ways this summer, remember to regularly take the time to slow down, recharge, refresh, and relax.
"Me time" is the undervalued, yet all-important way to stay refreshed and rejuvenated. We all deserve "me time" and should make the most of these self-care moments whenever possible.
So whether you're breaking away from the home office for a brief escape from work or you need to slip away from the family for a bit to focus on yourself, here are a few of our creative ways to spend your precious "me time" this summer. 
1. Make yourself a priority
The first and most important step to finding all-too-needed "me time" this summer is remembering that it's your time. We're all probably spending a lot of time with our go-to quarantine buddies, but we challenge you to break away and spend this time a little differently. Take a more personalized type of break to focus on just yourself. For some, doing this is scary. For others, it's freeing. But making yourself a priority means you have the freedom to do anything. You're giving yourself permission to be your truest self, to sing as loud as you can, to binge your guiltiest of pleasures, or to just do nothing at all.
It's all about you, and that's a great thing to take care of.
This is classic yet priceless advice: ban all electronics, social media, and email for a bit. Making the most of your own self-care can be tough when you're watching everyone else live their lives on social media. So try living in the analog world by hunkering down with a book or magazine, discovering a new favorite go-to spot to take a stroll, or simply staring out the window and daydreaming. That's because we often rely on our devices to keep us company, but sometimes a little quiet is the best way to fully remove mental tension. Try laying in the grass, watching the clouds, or just closing your eyes and listening to the world. A moment free from the distractions of devices can be just the escape you need.
3. Imaginative retail therapy
Ok, well maybe you don't fully unplug. Instead, grab your phone, laptop, or tablet, go digital window shopping, and buy absolutely nothing! Instead, imagine you could buy anything, and just fill your cart with whatever catches your eye. Even though it ends up in your cart, you don't have to actually purchase anything, but these moments where there are no restrictions can be fun and inspiring. Think about redecorating your home and select all the new furniture and decor elements. Consider patterns and colors, and put your creative mind to use. This time costs you nothing, but it can be a fantastic escape from reality.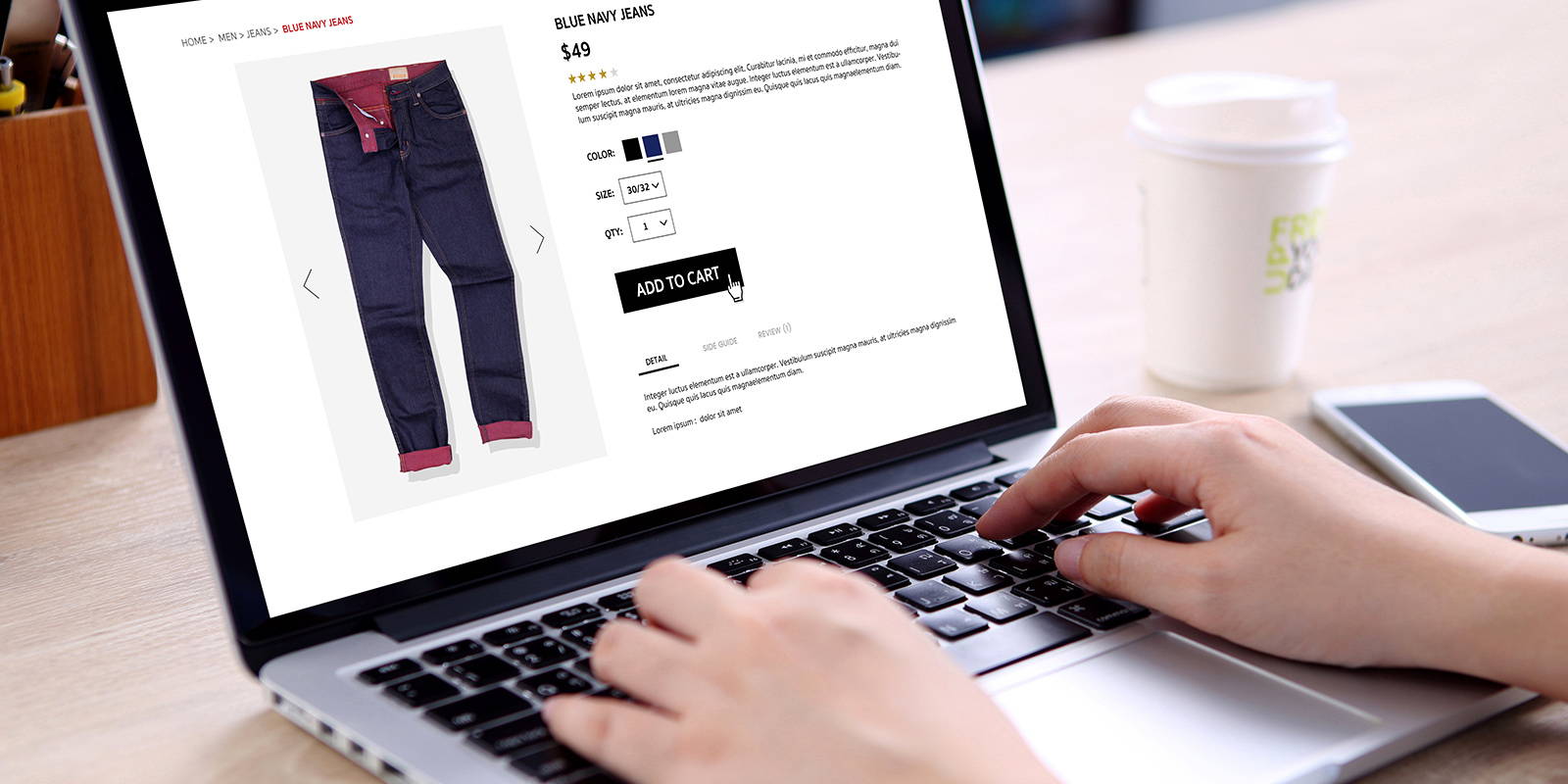 Whether you're inspired by your digital window shopping or you've just realized that you may have let your house go a little after being cooped up at home for so long, taking a look at your humble abode with fresh eyes can be a very reinvigorating exercise. So, turn on some music or maybe a podcast and find focus in a refreshing household project. Tackle that closet you've neglected or rearrange your living room into a calming zen space. This is a great way to turn what typically seems like a chore into a stress-relieving exercise while making you feel at home and more comfortable in your environment.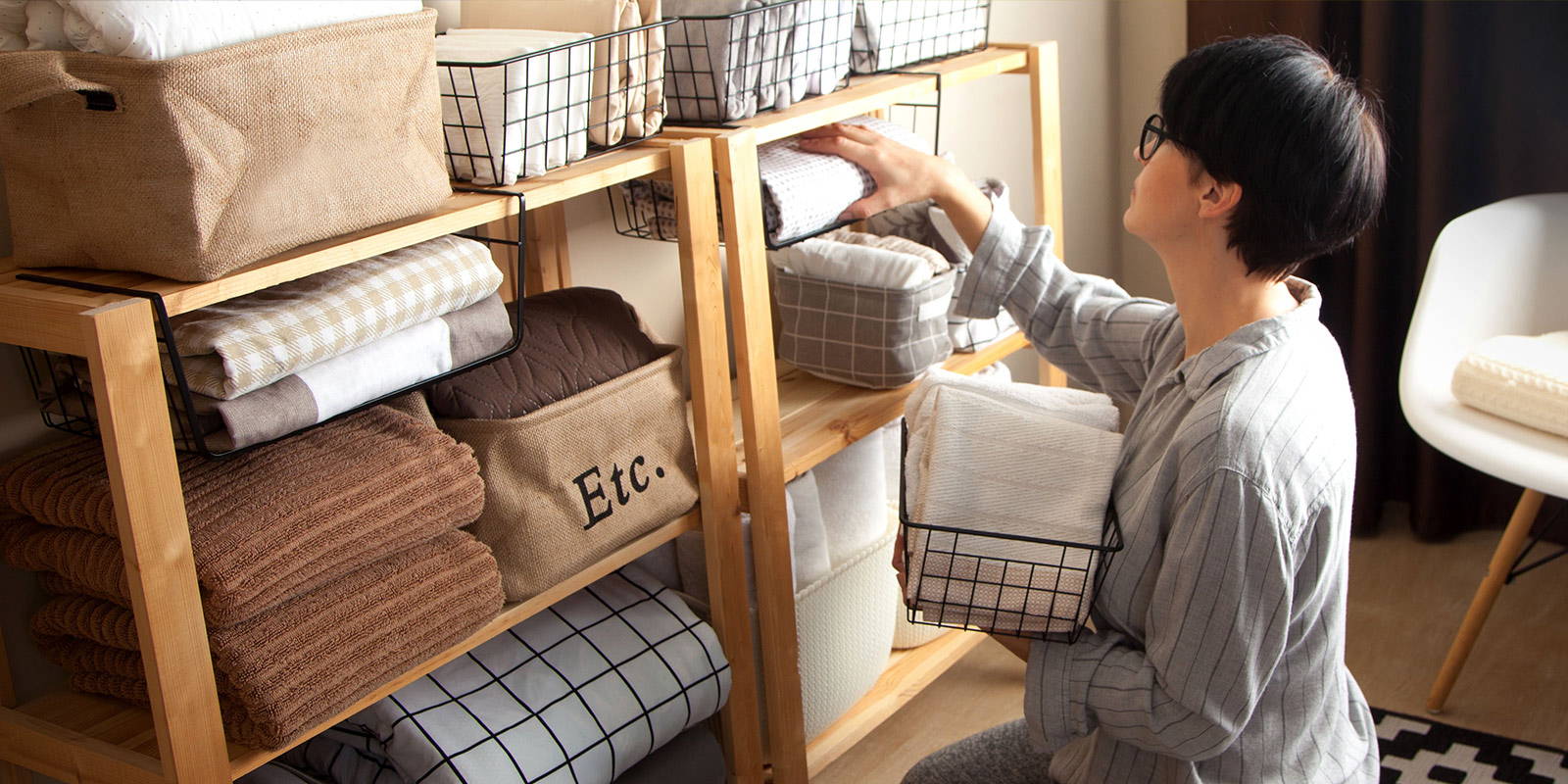 Take a breather and spend some time with beautiful mother nature by starting a garden. It relaxes the mind while engaging the body, and it helps you simply stay present, focusing on the job at hand. Out there, you can just breathe in the fresh air, enjoy the warm summer sun, tend to your garden, and leave all your problems behind you. Ah, doesn't that sound nice? Or, stay inside and bring a touch of the outdoors into your home by starting an indoor garden. You might find some interesting artifacts while killing the clutter in your home. Instead of tossing cool containers or miscellaneous finds, upcycle them into unique and beautiful planters to accent your home.
6. Connect with a friend for no reason
Maybe you need your me time to be "with-me-time." Disconnecting from the typical people you surround yourself with and reconnecting with someone different is an easy way to stimulate new and fresh conversations. Reach out to someone you haven't talked to in a while, say hello, chat, and don't watch the clock. Find a comfy spot (maybe in the backyard) or go for a walk. Let it just be you and your friend for a bit — no one else and no distractions. Just be in the conversation without worry or care. For many, this past spring and summer meant creating structure for ourselves and our family. But, sometimes you need no structure, and chatting with a good friend about absolutely nothing at all is a great way to feel free for a few moments.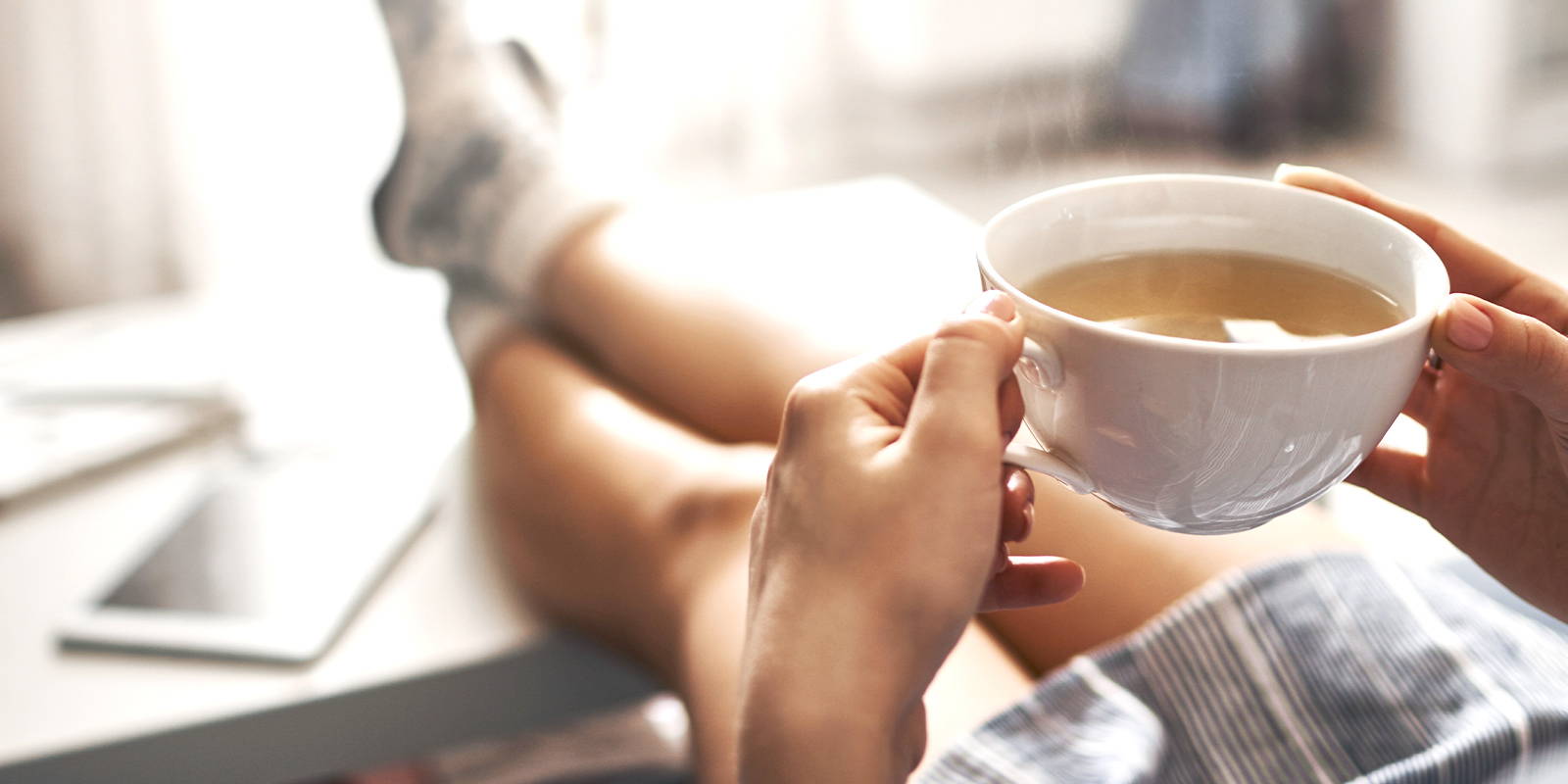 Exercising your creative culinary muscles is a reinvigorating way to break away from the repetitive everyday routine. The kitchen can be a great place to escape and focus on you, especially when you're cooking for yourself. In these moments of personal TLC, choose something you like without trying to please picky eaters. But don't just cook, treat yourself. Make something memorable and indulgent and take time to really enjoy it. Don't think about a diet, just explore. This is your time, and no one else's, so enjoy every minute of it! And who knows? Maybe you'll discover a new recipe that you keep coming back to.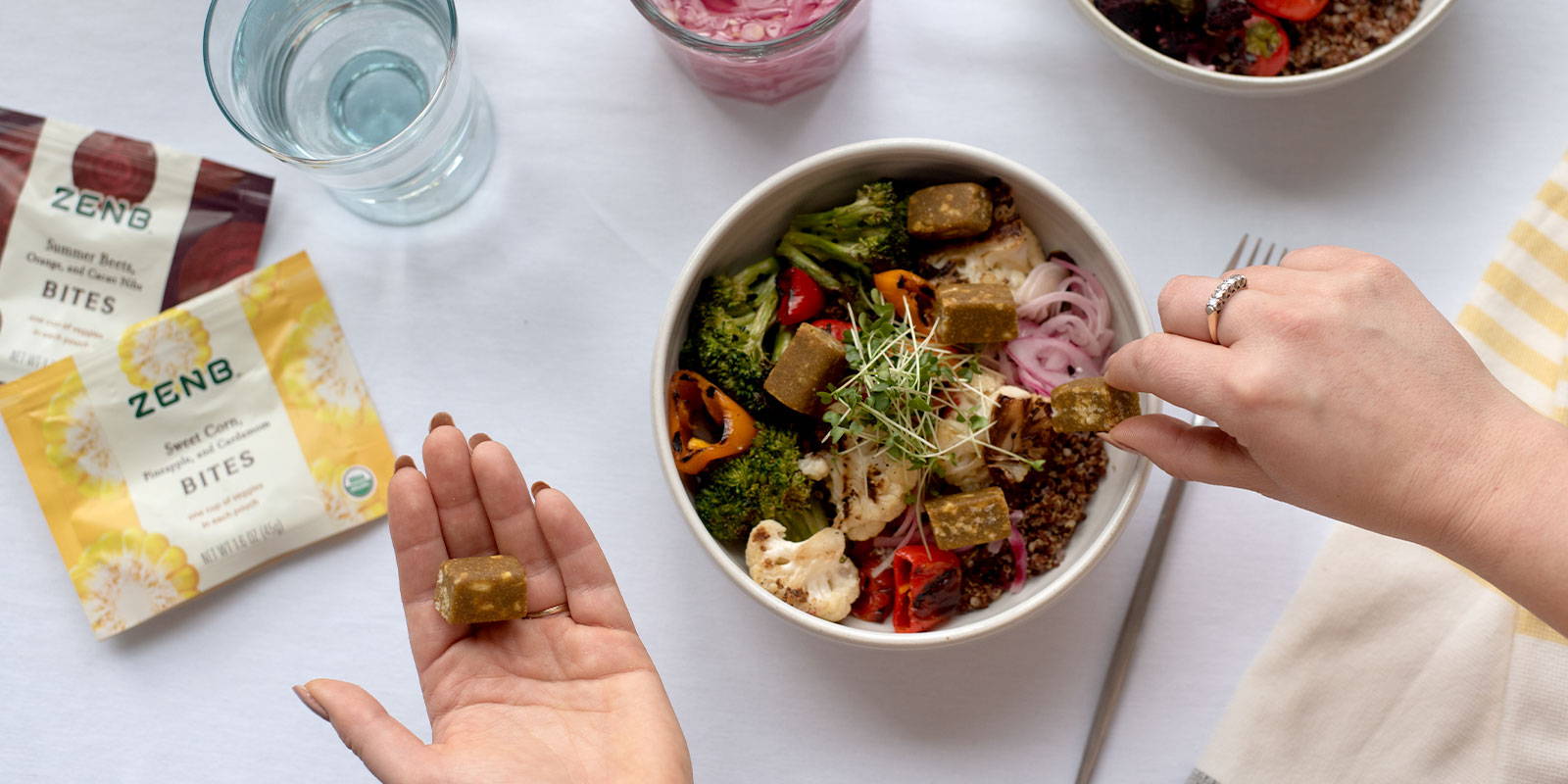 Need some inspiration to get started in the kitchen? Check out our plant-based recipes to rethink your typical go-to meals. For more tips in the kitchen and beyond, follow us on Instagram @ZENB_Life.
---