4 Benefits of Cooking at Home
Although trying different restaurants and cuisines (especially take out) can be a delicious hobby, nothing beats a home cooked meal. Not only can it help financially, but the benefits of cooking at home can extend to your physical and mental wellbeing.
Even if you're overwhelmed with parenting, school, or work, you don't need to be a trained chef to create delicious meals. Read on to find out why even the simplest of meals from your own kitchen can help you fill your day with more goodness.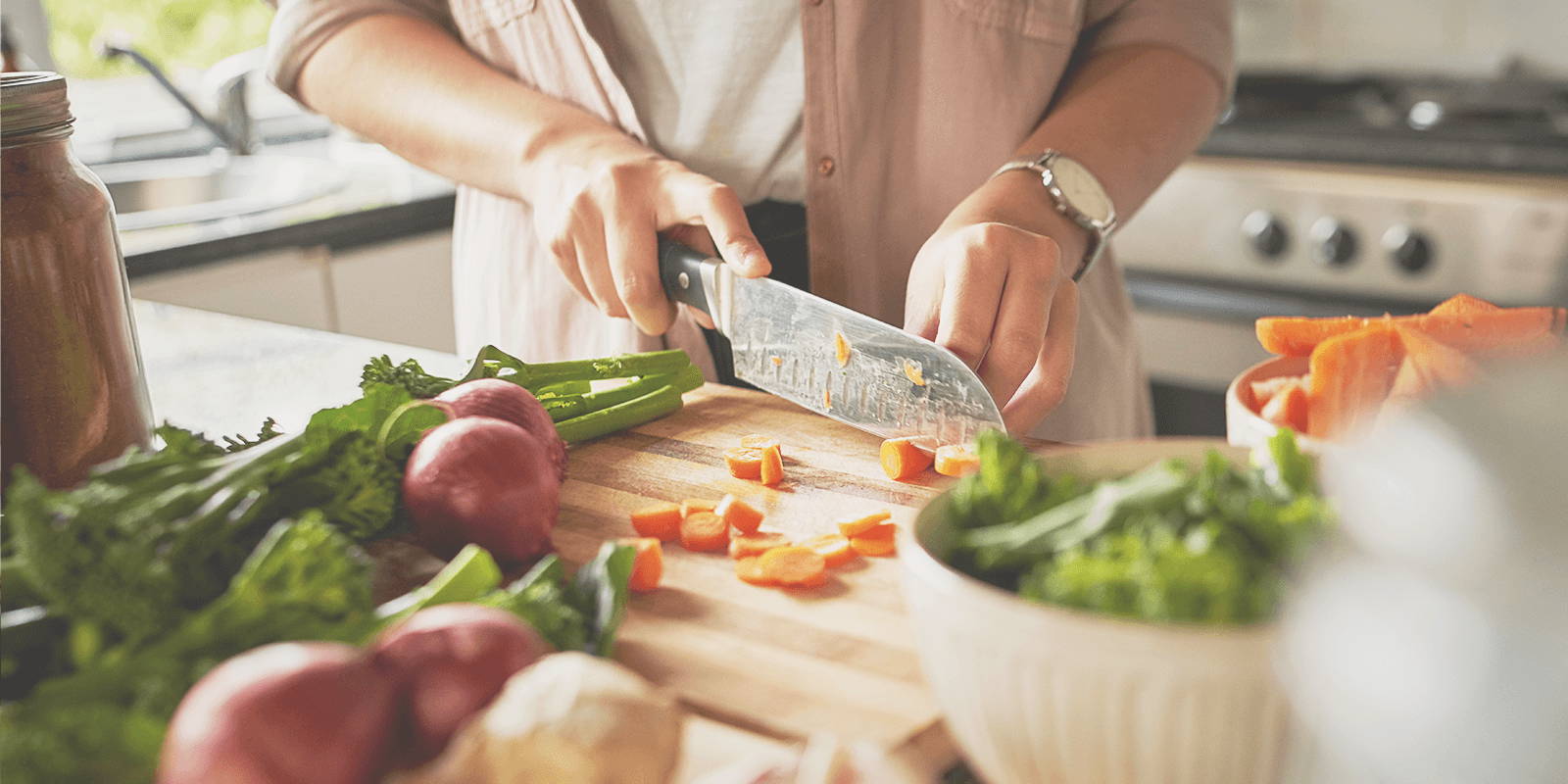 Although it may seem stressful, cooking at home is actually one of the ways to help stress. Whether chopping veggies, smelling aromatic herbs, or the sound of oil sizzling: cooking engages all the senses. The act of cooking can help you find peace in creating something new. This stimulation can help you focus on the task at hand, and allow all your other worries to melt away.
Preparing your own meal also gives you a sense of mindfulness! Even if you're cooking something quick and easy, repetitive tasks like chopping — or, yes, even washing the dishes! —  can serve as an opportunity for you to slow down and focus on the present.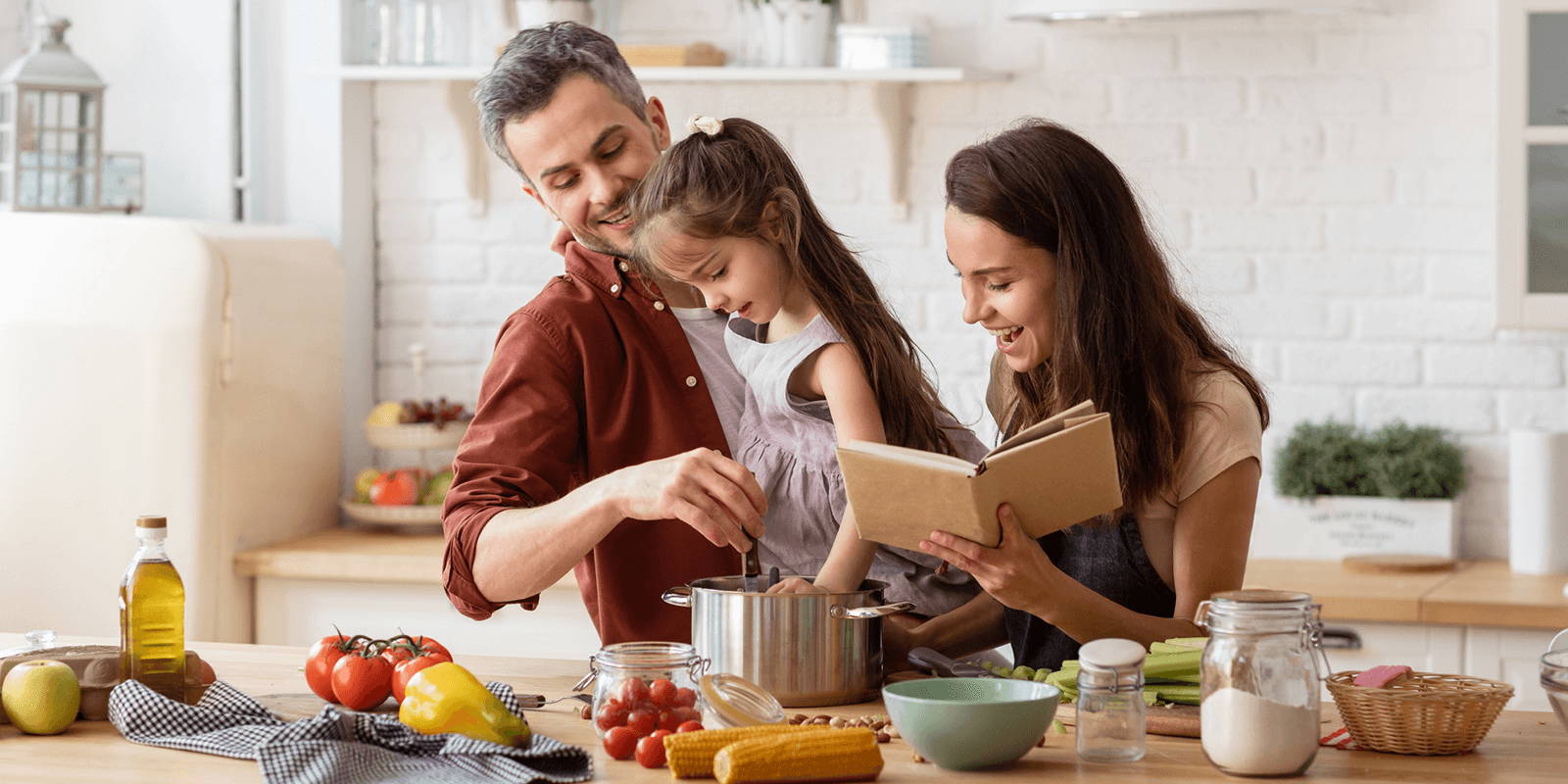 2. Connecting with Others
Sharing your home cooked meals with others is also a great way to connect with the loved ones in your life. Eating with others is an important step in fostering our relationship with each other and the food we eat — and can even extend to physical and mental wellness! Having a family meal provides opportunities to catch up, can teach social cues, and allow a more relaxed and stress-relieving pace to the day.
Food is also a wonderful connection to the world, and can be a meaningful way to share culture. And, no matter what you make, sharing your creations makes for a lot of fun — and opens the door to creating new memories!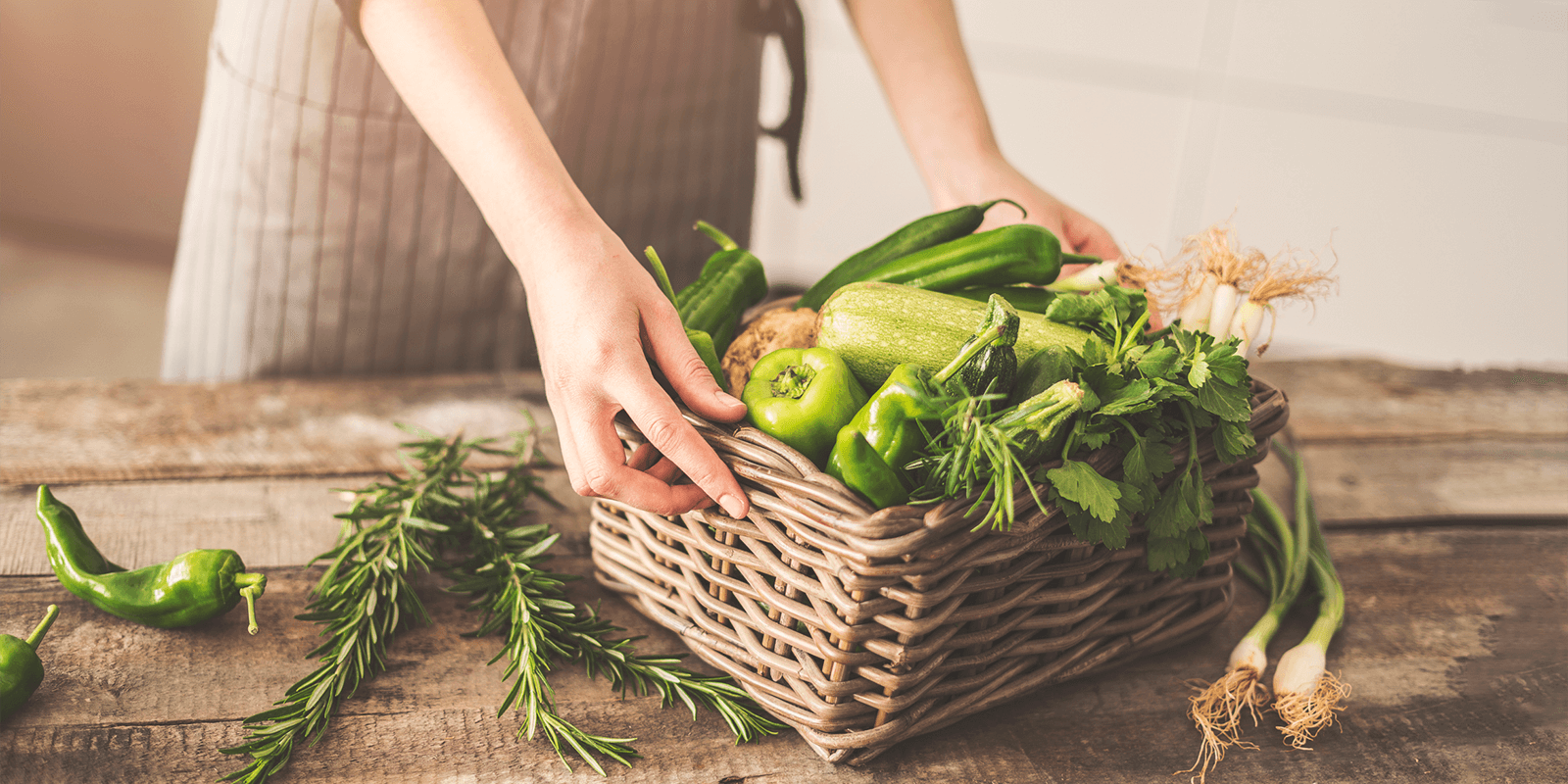 3. Consuming More Goodness
When you cook at home, you have the power to choose which ingredients you want in your dish — which means you can substitute, add, or omit ingredients depending on your dietary preferences or what's in your pantry. You can also steer clear of restaurant-sized portions, and choose the amount of food that works best for you.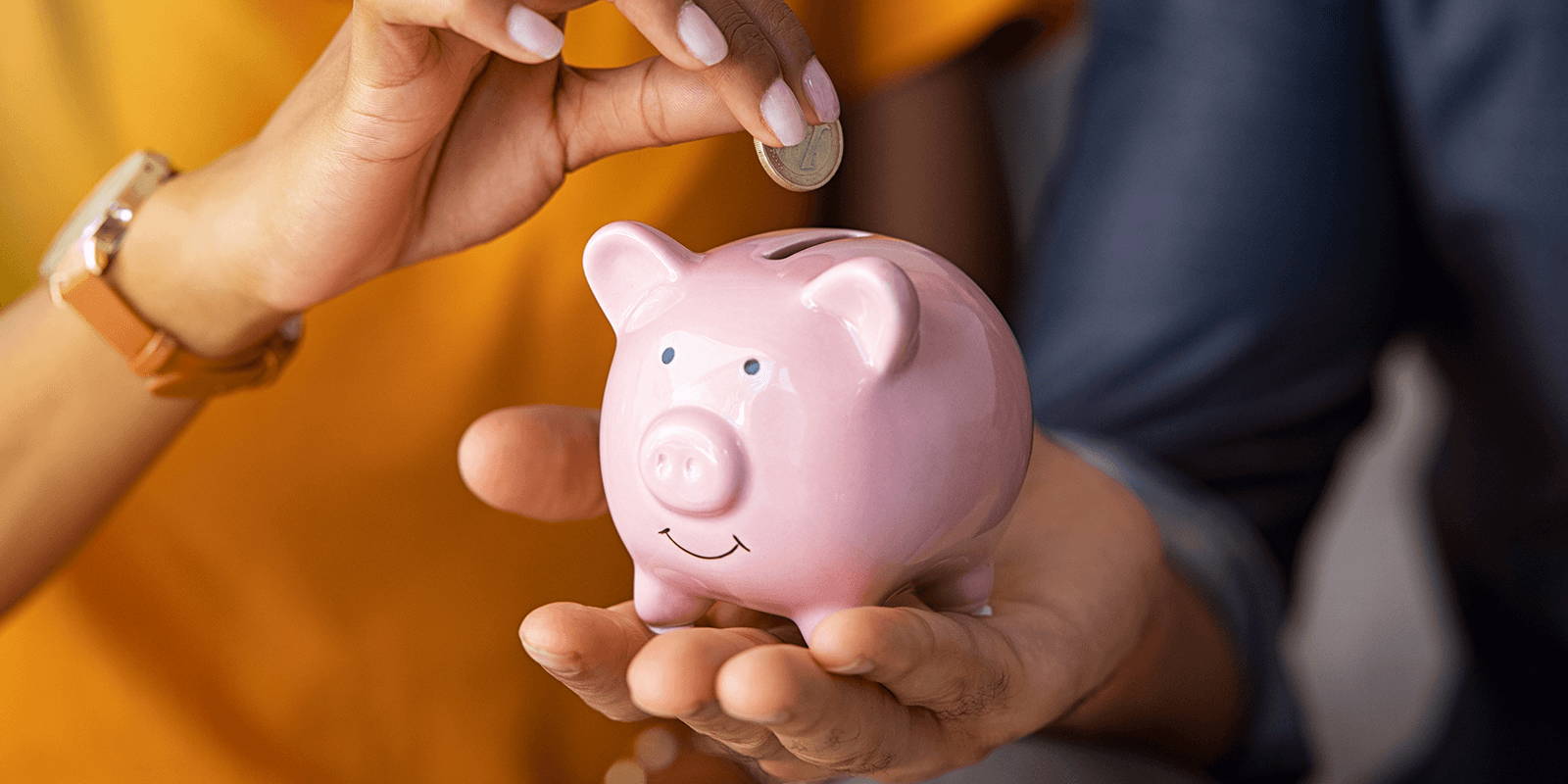 4. Stretching Your Dollar
Let's face it: restaurants are expensive. When you order that salad or that black bean burger, you're not just paying for the ingredients of your meal. You're also paying for all the charges that come with running a restaurant! Add that to tax and tip, and it's easy to see how eating out and ordering delivery regularly can add up.
Reducing financial strain is one of the many benefits of cooking at home. Buying your favorite ingredients at the grocery store may seem expensive up front, but will save you money in the long run —  especially if you buy in bulk.
Whether you're a practiced home chef or just getting started, cooking at home — like all other habits — works best when you start with small, sustainable changes. Find recipes and ingredients that work for your lifestyle and go from there. Focus on figuring out what clicks and you'll be mastering the art of at-home cooking in no time!  
Need some recipes to get you started? We've got over a hundred recipes that work wonderfully for breakfast, lunch, and dinner across a variety of cuisines and dietary needs available right this way. And don't forget to follow us on Instagram and Facebook to stay in the know on the latest tips, tricks, and fun facts you need to live a more veggie-filled, balanced life.
---