How to Cook the Perfect Amount of Pasta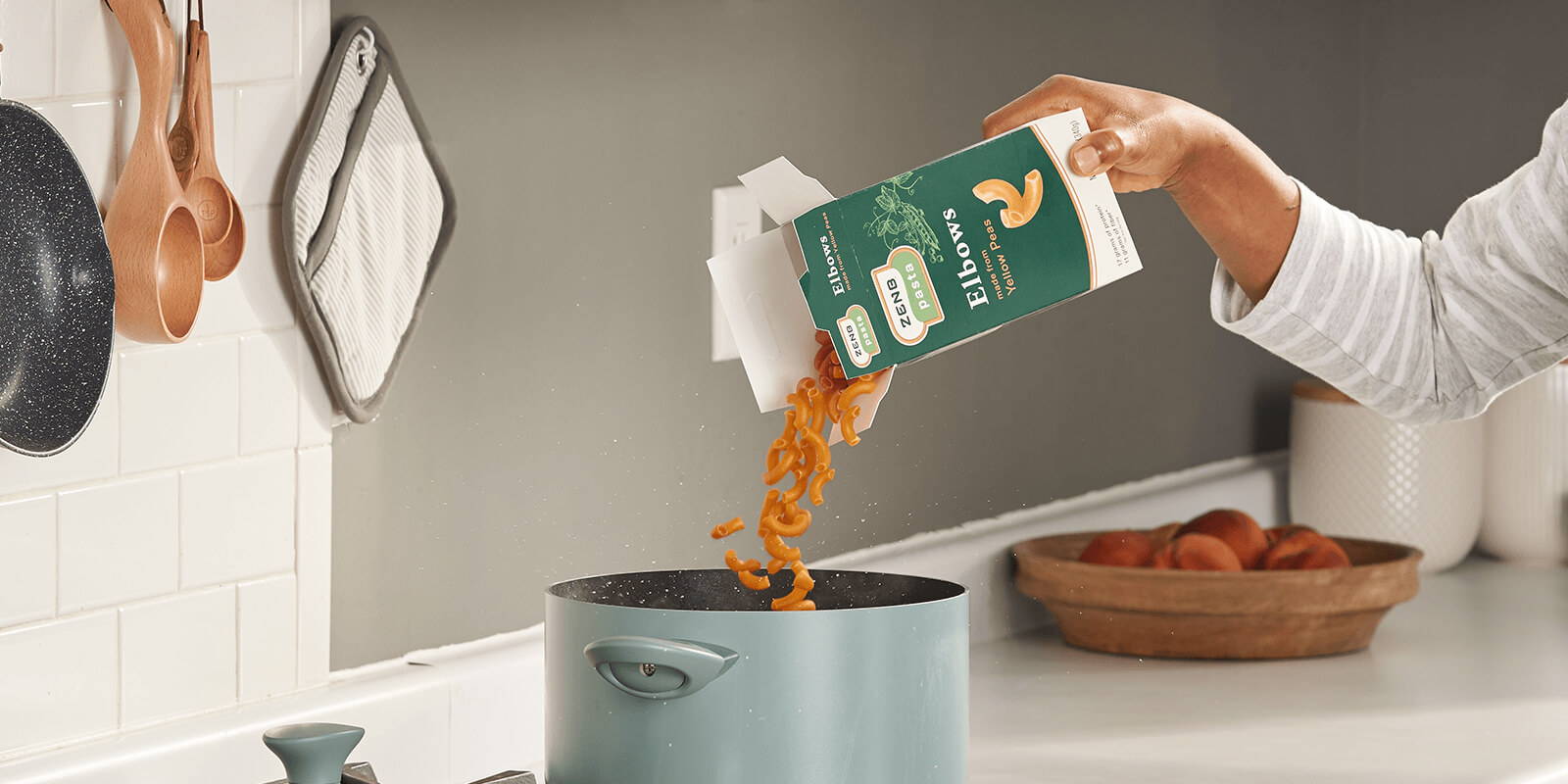 Have you ever found yourself standing over a pot of boiling water, box of dry pasta in hand, suddenly realizing you have no idea what a serving of pasta looks like? We've been there. As with any dry ingredients, it can be difficult to gauge how much cooked pasta you'll actually end up with after boiling.
But never fear — there are plenty of ways to measure out the perfect pasta portions, including for when you're in a hurry. Whether the water is boiling over or you are just setting out your ingredients, here are three quick hacks for measuring a dry pasta serving size.
Is your water boiling, and you still haven't even opened the box of pasta? Just grab a small handful. For smaller pasta shapes such as elbows, rotini, penne, and rigatoni, a dry pasta serving size for one person tends to be about the size of your palm. Although not incredibly precise, this rule of thumb will certainly do in a pinch.
For a more precise method, your measuring cups can also come in handy. For the amount of cooked pasta you want, simply measure out half that amount in dry pasta. For example, a pasta serving size when cooked is one cup, so you would cook half a cup of dry pasta. This quick and simple method can vary slightly from shape to shape but will give you a near-exact pasta portion.
The perfect measurement of a dry pasta serving size comes down to the ounce: two ounces, in fact, as defined by the FDA. With that in mind, the most precise serving can be achieved by weighing your dry pasta. Simply put a bowl on a kitchen scale, press tare to zero it out, then pour the pasta in to measure out dry ounces. Although this method takes a smidge more time, it fits in perfectly when you are preparing your ingredients or waiting for the water to boil. 
| By Volume | 1 Serving (3 oz/85g) - Uncooked | 1 Serving (3 oz/85g) - Cooked* | 1 Box (12 oz/340g) - Uncooked | 1 Box (12 oz/340g) - Cooked* |
| --- | --- | --- | --- | --- |
| ZENB Rotini | About 1 cup | 1 ⅔ cups | 4 ½ cups | 6 ½ cups |
| ZENB Elbows | About 1 cup | 1 ⅔ cups | 3 ⅔ cups | 6 ½ cups |
| ZENB Penne | About 1 cup | 1 ⅓ cups | 3 ¼ cups | 6 cups |
*Volume of cooked ZENB Pasta varies by thickness and shape
At the end of the day, listening to your body is the best way to determine how much pasta to cook. Although serving sizes are useful, remember to choose the amount of pasta that fits your lifestyle. These tips are just a few ways to achieve the perfect pasta portion and avoid turning your kitchen into something out of a pasta-themed folktale.
---