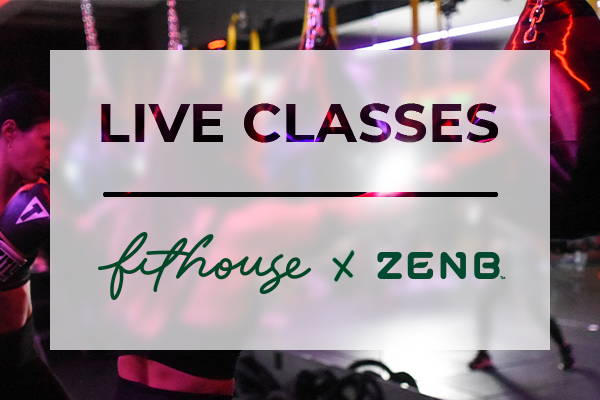 Sign Up For Free Online Classes from
NYC's Hottest Fitness Studio
Wednesday June 10 - HIIT Box,
5-5:45 PM EST
use code ZENBFH1
Wednesday June 17 Sculpt,
10:30-11 AM EST
use code ZENBFH2
Tuesday June 23 - Cardio Sculpt,
12-12:30 PM EST
use code ZENBFH3
Are you ready to feel the burn?
Get ready to get your blood pumping and your body moving with 3 FREE live workout classes. We partnered up with NYC fitness studio, Fithouse, to give you this awesome opportunity.

Signing up is simple! Just follow these steps:
Create your account on the website Fithouse website
Find your preferred ZENB sponsored class on the class schedule and click Book to begin checkout process
Select "Online Streaming Single Class" as the purchase option
On Checkout page, add discount code associated with your chosen class (see below for codes) to get your class for free
Hit checkout and you're booked!
Repeat this process for additional ZENB sponsored classes
FIND YOUR VEGGIE GOODNESS