ZENB's 2020 Workout Playlist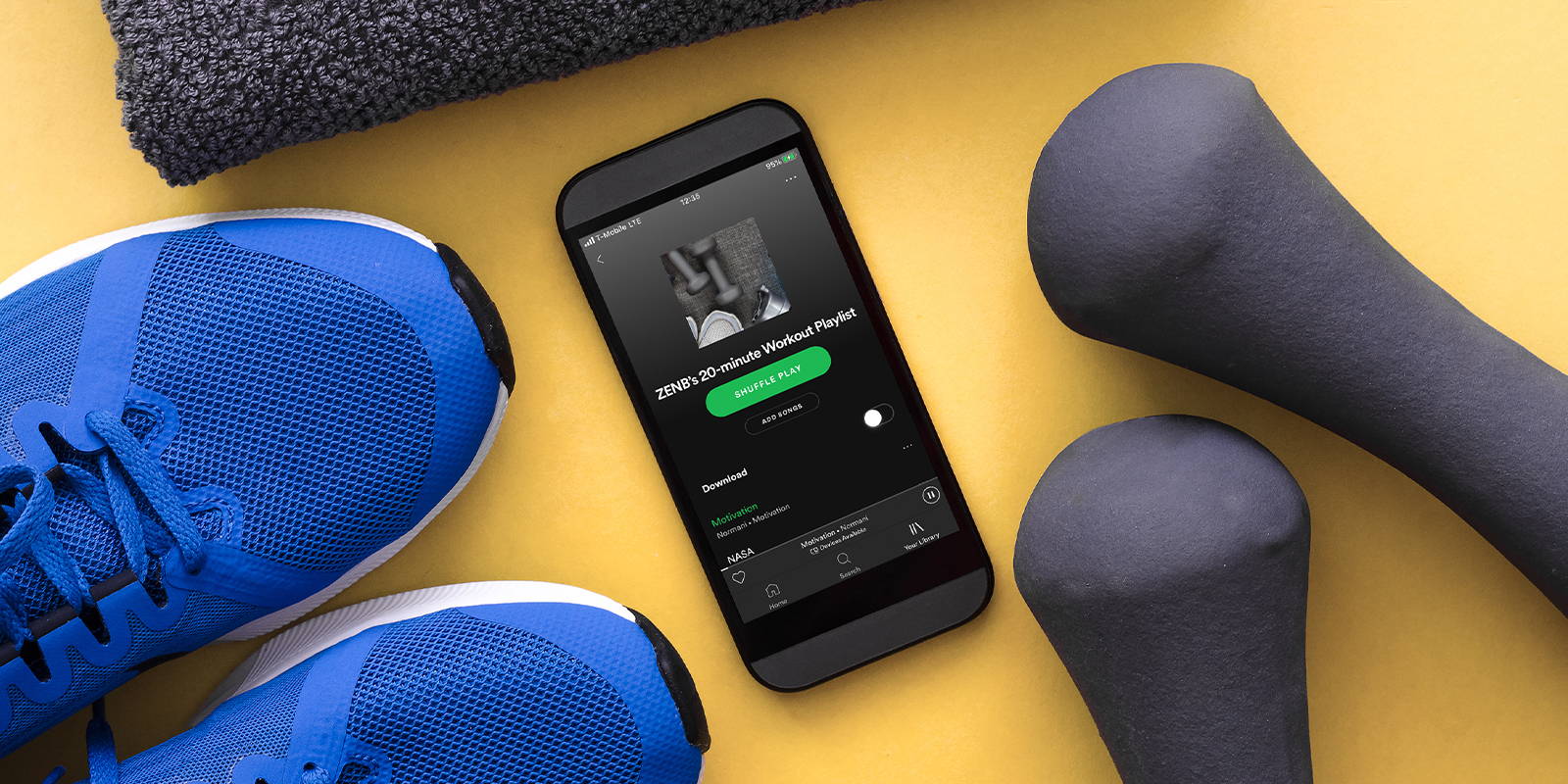 ZENB's 20-minute Workout Playlist

Motivation - Normani
NASA - Ariana Grande
Power- Little Mix
Bad Guy - Billie Eilish
Sucker - Jonas Brothers
All The Time - Zara Larsson

Confident - Demi Lovato
Never Really Over - Katy Perry
High Horse - Kacey Musgraves
Dance Monkey - Tones and I
We compiled a list of our favorite Gym Jams on Spotify to help you fuel your workouts. Whether you're following your resolutions or just getting started on your fitness journey, you can turn up the volume and reach your goals. So stretch, grab your headphones, and get ready to get moving.
10. Dance Monkey - Tones and I
Time: 3:29 
Our Favorite Line: "And now I beg to see you dance just one more time."
Why we love it: This song asks us to dance, and the fast-paced rhythm of the song makes us want to deliver. As soon as the song starts, get ready to get up and move, or should we say Dance Monkey.
9. High Horse - Kacey Musgraves
Time: 3:34
Our Favorite Line: "Darling, you take the high horse, and I'll take the high road."

Why we love it: Kacey Musgraves will make you giddy up and get your blood pumping with her song High Horse. So whether you're about to get your heart rate up or you just want to listen to a fun song, you'll want to turn up the volume.

8. Never Really Over - Katy Perry
Time: 3:44
Our Favorite Line: "Just because it's over, doesn't mean it's really over."

Why we love it: When it comes to a catchy pop song, we're never really over listening to this one. Katy's vocal stamina in her chorus is enough to energize and inspire anyone. Work on your own stamina by trying to sing along with her during your workout. Good luck keeping up!

7. Confident - Demi Lovato
Time: 3:26
Our Favorite Line: "It's time for me to take it, I'm the boss right now."

Why we love it: What's wrong with being confident? Absolutely nothing! Go nuts and find your truth. Let your confidence radiate through your workout and then keep glowing. Now go out and crush that workout!

6. ALL THE TIME - ZARA LARSSON
Time: 3:48
Our Favorite Line: "I don't know why, I don't know why you're dancing in my mind." 
Why we love it: If you haven't already, add this song to your favorites. Trust us when we say that you won't mind if this song gets stuck in your head. Whether you're humming it during your workout, or when you're snacking on some ZENB Veggie Bites, you'll want to listen to this song All the Time.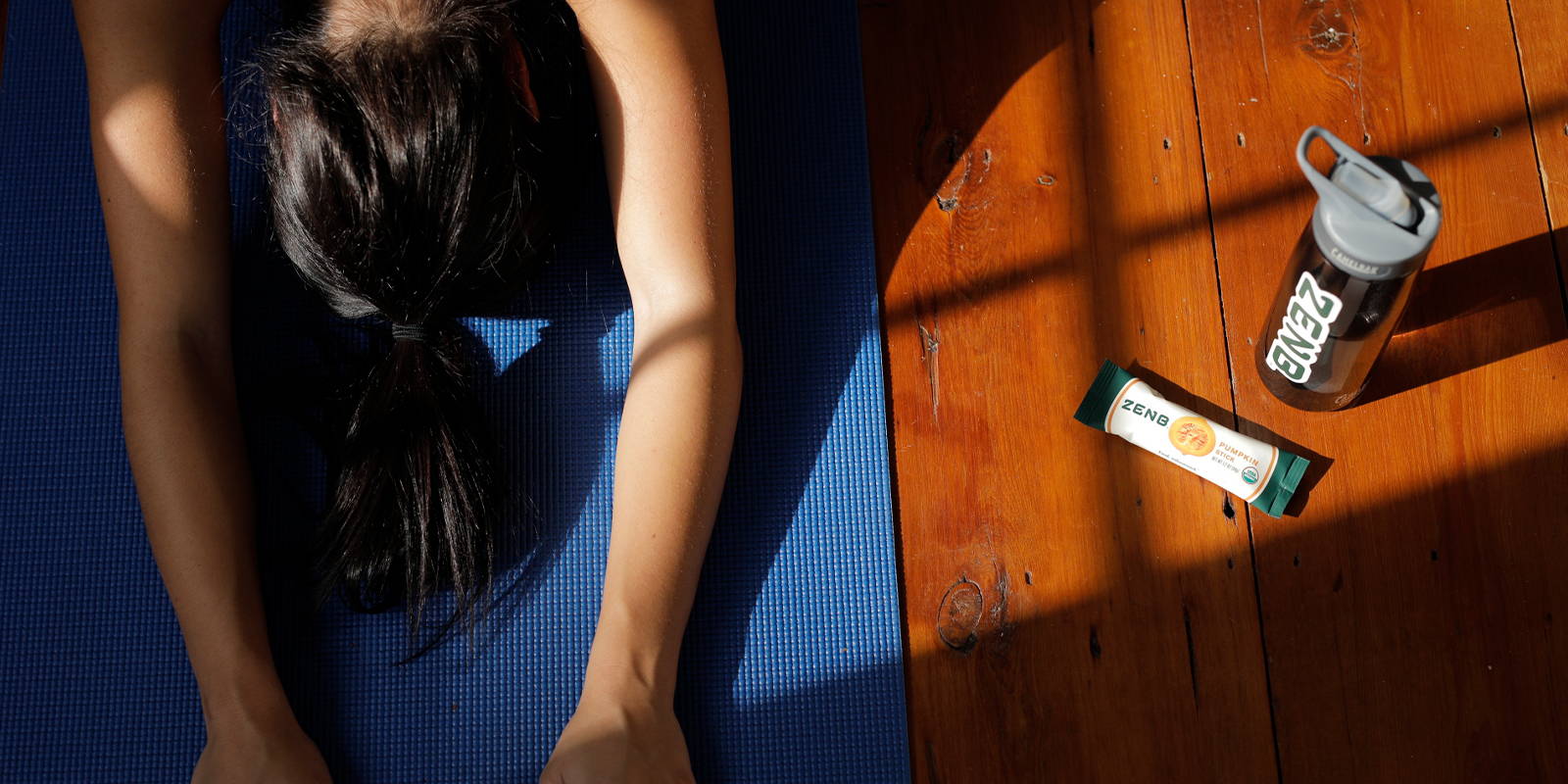 5. SUCKER - JONAS BROTHERS
Time: 3:01 

Our Favorite Line: "I've been dancing on top of cars and stumbling out of bars, I follow you through the dark, can't get enough."
Why we love it: 2019 brought us the reunion of the Jonas Brother, and we can't get enough. This song will make you want to get up and dance. With such a unique sound, we're suckers for this song.

4. Bad Guy - Billie Eilish
Time: 3:14
Our Favorite Line: "I'm the bad guy, DUH"

Why we love it: It should be no surprise that this 2019 hit made it on our playlist. When you hear the rhythm, you can't help but move. Looks like we're not the only ones with sick beets.

Time: 4:02
Our Favorite Line: "I ain't the chick to walk behind you around town."

Why we love it: If you start to feel drained during your workout, this song is sure to help boost your energy. There's nothing like some #GirlPower to keep your playlist bumpin' and your body moving.
Time: 3:02
Our Favorite Line: "It ain't nothing wrong with saying I need me time."

Why we love it: NASA is an anthem for those who need their alone time. Over a fun, upbeat track, Ariana asks for her space while still delivering a hit. And honestly, who doesn't need their alone time?
Time: 3:14
Our Favorite Line: "I'ma break you off, let me be your motivation."

Why we love it: There's no one better than Normani when it comes to motivating. Turn on this tune and get ready to show off your moves! Motivation will help you get through another set of reps or help you hit another mile.

What are your favorite workout songs? Share your playlist with us and the ZENB community on Instagram, Facebook, and Twitter. Pro Tip: Subscribe to stay up to date on the latest ZENB recipes and ideas to help you lead your best life! 
Looking for a great snack after your workout? Try shopping ZENB! You can try our NEW Veggie Bites with 1 cup of veggies per pouch, and our Veggie Sticks for 50% off. Just pay $6.99 and get FREE shipping.
Already tried ZENB? Subscribe and get free shipping with every order!
---